Help keep CrystalWind.ca resources free for everyone. To share the articles posted here daily we rely on readers like you. Please donate today.
Blessings!
Category: Ann & The Angels Written by Ann Albers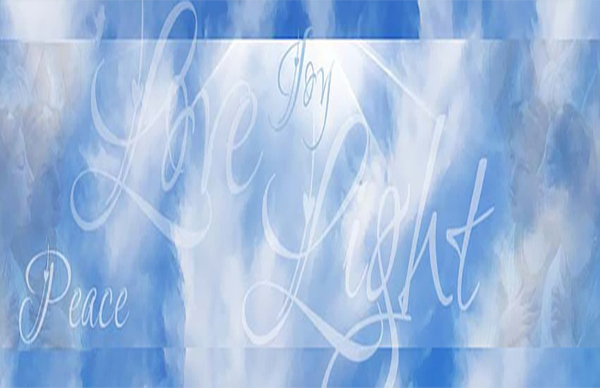 My dear friends, we love you so very much,
As you look into your world and witness the turbulence, know that you can be the peace. As you see the storms caused by the clashing forces within human hearts you can be the calm. As you see the illness, you can choose to be carriers of well-being. For in every situation dear ones, there is a stream of great love and grace attempting to carry each individual – and the collective human race – towards the loving realities that you all desire, and in every case, there is either a willingness to focus upon and attune yourself to those realities or a resistance that causes great turbulence within and without.
Much of your world is in a state of inner conflict right now. Never before has there been such strong and passionate desires calling forth greater love, and never before has there been such corresponding resistance.
Human hearts are crying for change... as long as others are the ones who change. Human hearts are calling for unity... as long as others believe the same as they do. Human hearts are calling for well-being... while focused on illness, and the list goes on. In so many cases right now upon your planet earth, you are calling for solutions and a higher vibrational reality, while at the same time focusing on problems and living in a lower vibration.
If you want to be a loving person but spend time hating someone or some group, you feel inner conflict. If instead, you offer yourself compassion and grace until you can do the same for others, you will feel at one with your true, loving nature.
If you want peace but get worked up over disagreements with others, you feel inner conflict. If instead, you remind yourself to live and let live, to change what you can and accept what you can't then you are well on your way to peace.
If you want kindness, but feel vengeful, you feel inner conflict. If instead, you begin to be kinder to yourself until you can be kind to others, then you are on the road to a kinder reality.
Like a cold front that runs into a wall of warm air, you feel the stirring of opposites within you whenever you call for one thing and yet focus upon another. Conversely, you feel the stable and steady stream of love from the Source when you call for something and focus on it with great love, joy, or anticipation. For example:
If you call for a relationship and focus on it with delicious anticipation you are congruent with your desires and you feel amazing. If you focus on your loneliness, you feel only inner conflict.
If you call for abundance, count your blessings, and appreciate what you have, then you are congruent with your desires and you begin to feel abundant even before the money inevitably arrives.
If you call for health and well-being and focus on the times when you felt well and wonderful, or imagine what you will do when you get to feeling well and wonderful, then you'll heal and be filled with well-being. If instead you obsess about what is or could happen to your body, you'll feel a conflict that could even make you sick.
Dear ones, the inner conflicts are becoming more pronounced as your world calls for an ever-increasing flow of loving energy. It is more important than ever before to make sure your thoughts are lined up with the reality you wish to experience. In that reality you will feel peace, joy, love, hope, anticipation, and more! In that reality your manifestations will come far more quickly. However, if you focus on thoughts that oppose your desires, you'll feel the inner conflict more intensely as well. These storms within lead to the storms in the external world.
If you can't think of something you desire for yourself or the world with anticipation and joy then shift your focus to something else for the time being. Allow yourself, in any way you can, to focus on any thought that engenders the good feelings of love, anticipation, kindness, joy, appreciation, etc.
In this vibration of joyful, loving, kind expectation, you will transcend the circumstances around you, align with the Divine, and find yourself carried forwards towards a more glorious and loving reality. In so doing, you will weather the storms of life with grace, and build a new and better reality.
God Bless You! We love you so very much.
-- The Angels
---
Message from Ann...
Hi Everyone,
I was more than a little shaken when I saw the unthinkable devastation left by the tornadoes in the Midwest this week. For the last few months the angels had been telling people in sessions that our earth looked like the clashing of a cold and a warm front (they've been using those words) with people calling for change and not willing to change; people calling for love and not willing to love; people calling for wellness, while obsessing on disease.
They said these conflicting forces within were being reflected in greater conflicts in the outer world – like the storms that just wreaked havoc upon so many lives. My heart cried for the people in pain until the angels intervened and showed me the scenario from a whole different perspective. They asked me to shift my focus to help empower the solutions.
"So many lives lost," I observed. "So many celebrating a glorious, ecstatic homecoming in heaven," the angels showed me.
"So many on earth grieving loved ones." "So many who will be reaching for greater understandings of eternal life and love and the eternal nature of their relationships with loved ones."
"Such horrible devastation." "Such an opportunity to create a new and better reality."
"At the holidays?" I asked. The angels answered, "So many will feel the true spirit of the season as they are shown an outpouring of love and kindness from around the world and from total strangers. So many hearts waking up to those in need and sharing the true spirit of giving."
As I often do, I saw the events through two very different perspectives – through my human heart, and through the eternal, loving heart of heaven that knows who and what we truly are, and that we came to earth with a huge desire to love and to create, understanding the vibrational dance long before we are born.
The angels reminded me that if I want to be of true vibrational assistance then I needed to get myself in a high and happy vibe, connect to Source, and let that love flow into the world while focusing on the desired outcome.
So I gave thanks for all my blessings – family, friends, food, etc., until I felt filled with love and appreciation. I sat down then and focused on the goodness in human hearts, the outpouring of love and assistance coming to the dear souls whose lives were just overturned. I focused on hearts feeling the presence of dear ones in spirit, and the love of complete strangers. I focused on beautiful people coming together in community, connecting in new ways to rebuild towns, homes, and factories torn apart. This isn't just wishful thinking. In a high vibe, it is creation. It is a building of an energetic blueprint that the Source of all life and creation will make manifest – sooner rather than later – as more of us focus upon it.
The angels remind us constantly that in the 3D world we may feel powerless to do more than a little in the face of problems so large, but vibrationally that little drop in the bucket may be the thing that gives a person hope or changes a life.
They remind us that in the 5D world of vibration we can build an energetic blueprint for an entire town with less than a minute of thought while in a space of pure connection to love, joy, peace, and Source. In so doing we join our intention with the focused intent of thousands to millions of others calling that reality into being.
Our 3D donations and actions to help care for those in need are essential, yet the angels remind me time and again that the greatest present of all is to be Present to the Source of all creation, all love, all joy, and all solutions, so we can be that light in the world for ourselves and those in greater need.
---
Here are a few pointers on how to align, not only with your desires but with the Power and Love that creates worlds:
1. When you feel Good, you feel God
Do your best to turn your thoughts towards that which feels better. When you feel love, appreciation, joy, kindness, compassion, caring, etc., you are seeing life as the Divine sees it. You are lined up with the good you desire for yourself and others.
I have been waking up in a lot of pinching and pain because, honestly, I've been working too hard these last few weeks and on the computer too much. The Facebook issue and the computer crash threw my schedule off and I got behind on the 100s of emails I get every week. I stayed up too late making up for them and kinked my neck and back. It was hard to move my fingers by the end of last week. That got my attention.
So I sat in meditation this weekend and simply focused on how much I loved the universe's ability to shift things in my body when I let go of the problem. As I simply sat, breathed, and received, I focused on receiving love. 15 minutes later my neck snapped back into place involuntarily, my back cracked back into place, and most of my fingers now move without pain. It was astounding how quickly things corrected once I stopped focusing on the sensations of pinching and pain, and simply focused on the goodness I knew was there for all of us. I still have to be kinder to my hands for a bit but I know they'll heal.
2. Stop focusing on what is in front of you... unless you like it
This is the one thing that stops most manifestations from happening. We obsess over what is going on now, in front of us. In doing so, we perpetuate it. That's fine if you like what is going on. Not so great when you don't.
For example, so many are upset with current policies right now. While that is understandable, it just feeds the problem. The angels constantly coach people to focus with passion and joy on the solutions they wish to see instead. If you hate being restricted focus on the feeling of freedom and watch the universe offer you opportunities to feel free.
If you have a financial challenge, it's very human to focus on the problem but vibrationally speaking, it keeps you stuck in the mess and closed to the guidance that could bring solutions. Imagine how you'd feel when you're beyond the problem when it is solved. Imagine that the solutions are coming.
Feel the good feelings of telling yourself often that the universe has your back if you'll focus on that fact.
3. Be as a child...
You've heard this many times, "Be as a child to enter the kingdom of heaven." It is so true in so many ways. Children focus so easily on what they want, even in their imagination, rather than obsessing too much about what is in front of them. They go for the better feeling thoughts far more easily. They look for things to feel good about. They live a much happier reality. Many argue that's because they don't have much responsibility, but if you look at this in a balanced way, they also have far less freedom. What we're seeking is freedom over
---
In this holiday season, we can give the world the greatest present of all – the gift of a soul aligned with love, aligned with kindness, aligned with peace, a soul with fewer inner conflicts and more confidence that as we – individually and collectively focus on the good – we become the ones to help bring it about.
Have a beautiful week :)
Ann
Ann Albers and The Angels
Please feel free to share any of my messages or posts. The only thing I ask is a small note: ©Ann Albers, www.VisionsofHeaven.com
Reprinted with permission from Ann Albers on crystalwind.ca. All rights reserved.
Source Here
CrystalWind.ca is free to use because of donations from people like you. Please help support us!
Blessings!
Spirit Animal Totem Of The Day!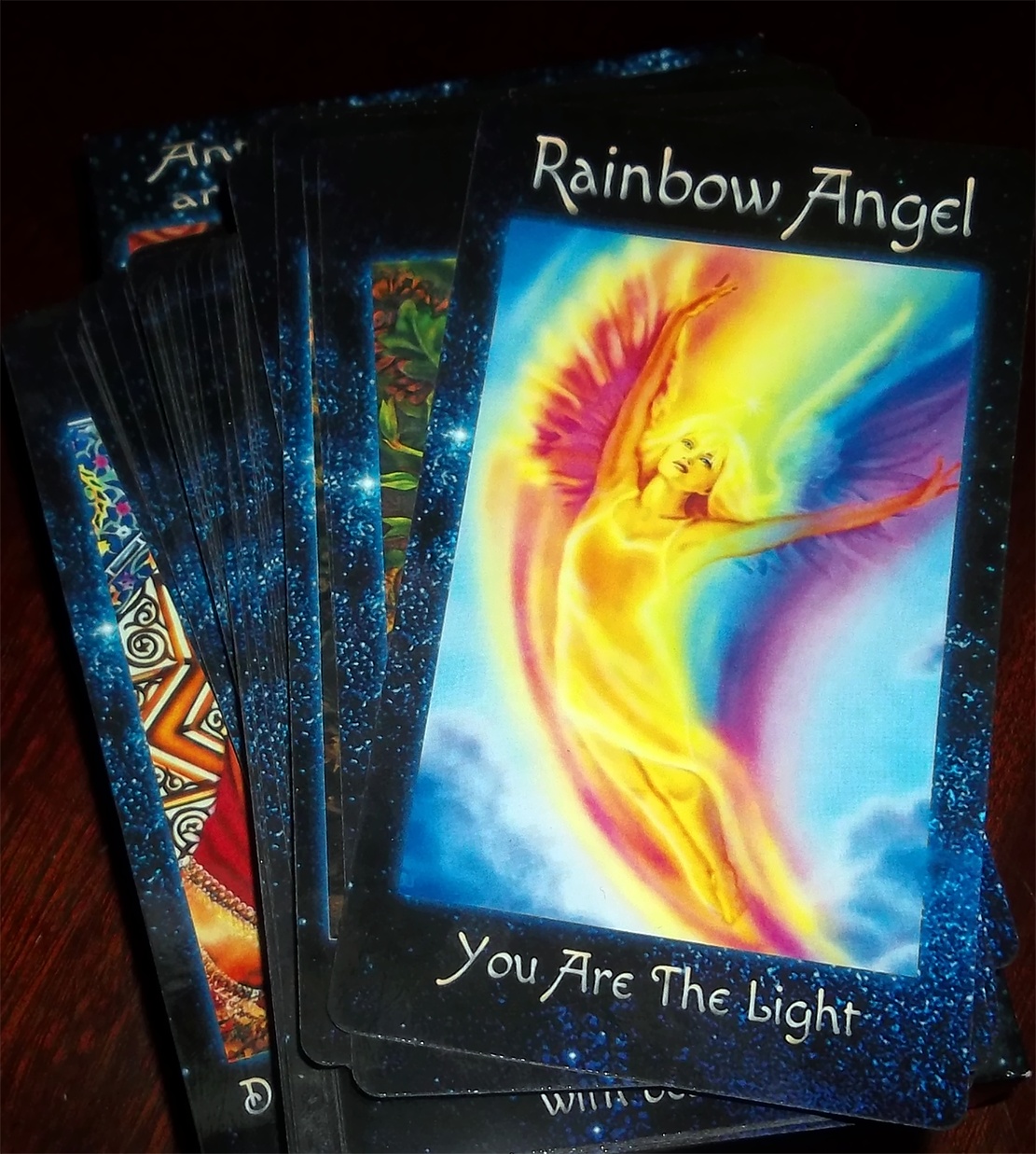 The Crystal Wind Oracle
Myth & Magic Card Deck!
Details Here!
NEW Expanded
Printed & Boxed!
Now with 58 cards!
Who is Online Now
We have 1211 guests and no members online