Category: Archangel Messages Views: 2077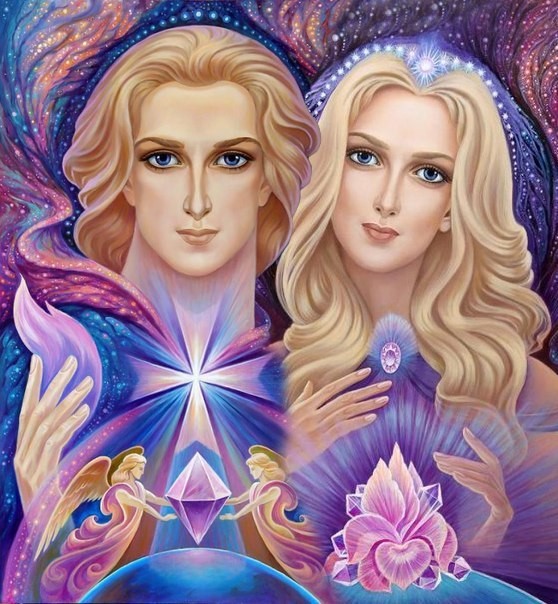 Greetings Beloved Ones,
This is Archangel Zadkiel, along with Archeia Holy Lady Amethyst, and we greet you in Love. Today, we wish to discuss the outer and the inner Light.
You are nearing the time of the solstice. If you live in the Northern Hemisphere, it will be the Winter Solstice. If you live in the Southern Hemisphere, it will be the Summer Solstice. Wherever you are, the focus is on the sun.
With the Winter Solstice, the shortest day of sunlight is making way for the increasing light. In the Summer Solstice, the longest day of the year is preparing for the waning daylight. In either case, the focus is on the sun and the light it gives.
On a superficial level, you realize that the days are either becoming longer or shorter depending on where you live. You begin planning to adjust your schedule accordingly.
This provides an ideal time to pause and reflect on the sun, the light it gives, and the way in which you relate to it.
You may have a sense of increased well-being when the days are longer. The sun provides energy that you incorporate at a deep level. You may feel that many things are possible when you are connected with the sun, and you look forward to the increased daylight.
However, at a deeper level, you can focus on the significance of the sun and the light it provides spiritually.
The sun is the male principle of action and doing, while the moon is the female principle of loving and inner work. Both are necessary for a balanced life and state of being.
In thinking about the role of the sun as it gives light to the planet, you may wish to turn inward and think about your Divine Spark as your inner source of Light. This is where you receive spiritual Light, and it is also where you shine forth your own inner spiritual Light.
The amount of spiritual Light that you are able to receive and give depends on keeping your own energy field clear. The clearer your energy field, the more energy you can receive and the more you can shine and give to others.
Keeping your energy clear depends on keeping your thoughts and emotions clear and having a clear intent.
Positive thoughts and emotions vibrate at a higher level than those that are less than positive. Positive energy is clear, open and expansive. It is flowing because there is a continuous inflowing and outflowing of energy. There are no obstructions to the flow.
When less than positive thoughts and emotions such as fear, doubt, worry and anger are present, they impede the free flow of energy in much the same way that clouds dim the sunlight you see when you are outdoors. The sunlight is still there, but it isn't able to be received as clearly. You are not able to receive or give the spiritual energy as easily when your energetic channels are clouded.
There are many ways to keep your energetic channels clear. Focusing on positive thoughts is one way. What you focus on increases. You attract the things where you place your attention. If a less than positive thought enters your awareness, let it float out of your mind and replace it with a positive one. You may think about the lesson the thought contains if it persists, and then move on to a positive thought.
If you find yourself experiencing a less than positive emotion, you may wish to pause and focus on your breath. This will help you to become centered and still. You can separate yourself from the emotion. Then, surround the emotion with the Violet Flame and see it transmuted into Light. Next, focus on a positive emotion such as Love. The more you focus on a positive emotion, the stronger it will become.
A daily review of your experiences will help you to keep your thoughts and emotions clear by transmuting anything before it becomes a larger focus. Again, you may do this with the Violet Flame and by focusing on your Divine Spark.
The clearer your energetic channels are, the more Divine Light you are able to receive and the more you are able to reflect out to those around you.
Beloveds, we are happy that you are keeping your energetic channels clear so that you can receive and share the Light. We join you in this process as we shine the Light brightly.
Know that you are greatly loved.
WE ARE Archangel Zadkiel and Archeia Holy Lady Amethyst
…and we surround you with Love.
And so it is.
Message from Archangel Zadkiel: Transmitted Through Linda Robinson - December 2017
All rights reserved Linda M. Robinson, www.PersonalPathwaysOfLight.com.
Posting on websites is permitted as long as the information is not altered, excerpted or added to, and credit of authorship, including my name and website, is given. Linda M. Robinson
This information may be published in journals, magazines or public print only with written permission.
CrystalWind.ca is free to access and use.
"Would you consider a small gift of $11.11 ?" :)
ॐ Namasté - Blessings!

© 2008-2019 crystalwind.ca. All rights reserved.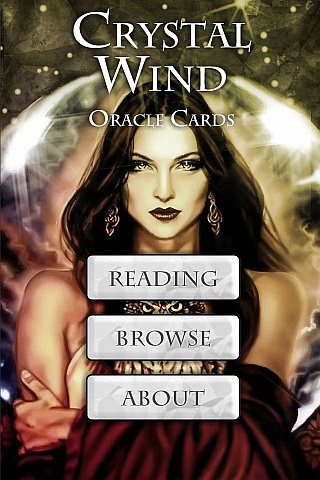 Cut Through The Illusions!