Category: Archangel Michael Written by Vania Rodrigues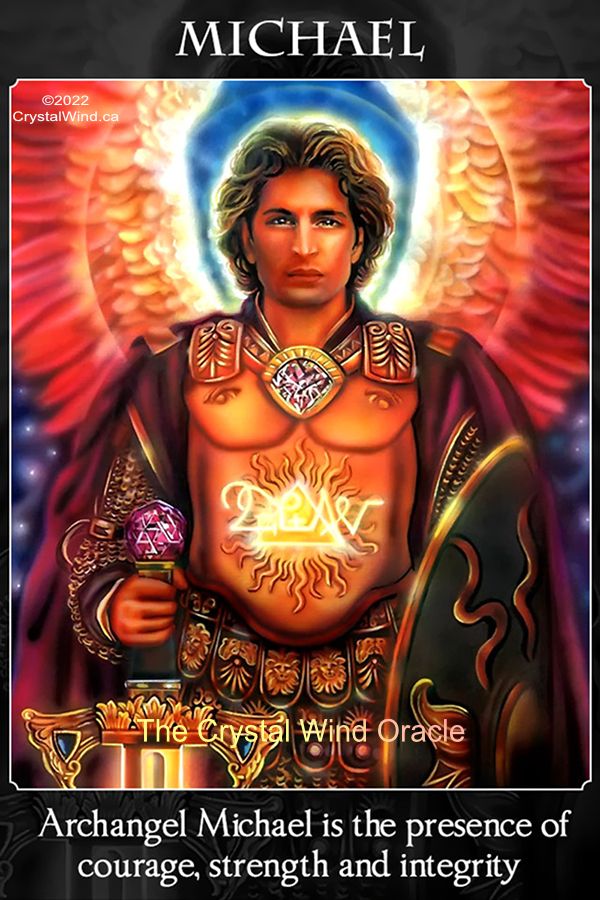 Dear Ones! I AM THE ARCHANGEL MIGUEL!
Resuming our daily messages from today on. Don't expect me here to go, as many do, to give you a lot of scolding or to go around questioning many things.
But, my brothers, I have only one thing to say: you are like children. And that during this time that we have been together, you have been taught, you have been guided, you have learned many things, and you have become adults in what you have learned. Today, at this moment, there is little more to learn. The learning is over; now, you must apply and live what you have learned and make choices.
It is interesting how many feel the need to have our word, and I ask: Why? I have always said here and to all the others as well; we are not crutches for you to lean on to walk on. We want to be a little more than that; we want to be the path, the solution, not a crutch for you to lean on. But, apparently, many still don't understand.
Making requests, praying, doing penance, begging, and crying to us. And this means any saint or being of Light who will change your path. You have yet to understand this; the change must come from each of you. Your thoughts, habits, and ways of living will make the change, not us. So, what have we been doing all this time? Teaching you what is right and how to look at things correctly. So why do you depend on us? Why do you keep insisting on long prayers, on penance that won't bring anything? Because inside your hearts, there has been no change. The change is internal; it will not come from outside.
Many of you expect miracles, and many expect to awaken directly in the Fifth Dimension. And then I ask you: Are you ready to wake up suddenly in the Fifth Dimension? Would you be prepared to share with the All, to love the All without discrimination? To love the planet without any objection? To respect animals and stop eating them, would you be ready? So please don't come to me with lies or hypocrisy... "Oh, I am ready." But, no, you are not; nobody is. Because if any of you were ready, you wouldn't be here listening to me; you'd be there in the Fifth Dimension.
Understand this: you must raise your vibrations and thoughts to get close to the Fifth Dimension. There is no magic pill, no magic process, and no one will rescue you and take you to the Fifth Dimension. The rescue is individual, and how will that rescue be? With your own inner change, it won't be us who will change you.
Many follow when we launch meditations, processes, and procedures because they have the Fifth Dimension as their goal. They indulge, do it correctly, and are on the journey very well placed, by the way. But the vast majority do what, "Oh, I'll follow too." And they do everything asked correctly, but the internal change doesn't occur, and worse, they fool themselves. " Oh, since I'm doing it, I'm changing." No, one thing does not lead to another. Doing what we direct and changing internally causes a movement; it causes a move into the Fifth Dimension. Now to do it thinking that just doing it will take you somewhere, you are very wrong because the change has yet to happen.
Beginning today, I will give an order here: There is no more need for you to keep posting what you do every minute, every second. Each of you has to follow your own path; it is not by posting for the other: "Look, I am doing it" that will change something in your path. So, I am giving an order here: Starting today, there will only be the chart groups; it's over. The study group for the journey continues. And the large group also continues. The others are closed.
" Oh, but why?" Because you have an absurd need to do everything, to follow everything, but deep down, you don't change anything. So, it's over; all the groups you interact with will be finished. You will know which groups will be maintained. Only the treatment, the study, and the large group. The rest I am giving the order to terminate everything, each and every group, is over. The need to show "I am doing, I am here, look, I am doing" is over. You don't have to show off to anyone. You have to do it for yourself, not for others.
So, I'm closing all the remaining groups; you'll know, wait for the list. It's over; the 1000 group binge is over, the binge of doing everything simultaneously because you can't stick to anything, it's over. Each one will follow their own way and do what they think is necessary; any group with a procedure or prayer is over. "Oh, but I want to pray for such and such" keep on praying; you don't need to have a group to pray.
What is happening today? You have no discernment, you get into everything that comes along, and then I ask you: is this good for you? No, it is not because it creates anxiety and expectation. "I'm doing a thousand groups, and nothing is improving." Of course not, because it's not following a thousand groups that will make you go to the Fifth Dimension. The change is internal, don't use the external as a crutch. So, the order is given; the binge is over; only the groups you know will remain.
The time now is for each one of you to look at yourself. The time is to look in the mirror and ask yourself: Where am I going? What am I doing with my walk? Am I changing, am I improving, am I evolving? Ask yourself these questions. It is not by putting up your every minute messages, that look, I am here, I am doing, that you will get somewhere. This is ego; the need to show what you are doing is ego, so it's over.
Anyone who doesn't like it, I'm not worried about it. I have said it here once, and I will say it as many times as necessary; I am not concerned with numbers; this is not the mission of this group. I want this group to evolve, but everyone for himself. No more crutching somewhere to try to move forward. The change is internal, not external. Change yourself, and you will change your surroundings, not the other way around, because if you don't change, your surroundings won't change.
So be ready for many changes this year. The Light is integrally working in each of you. Let yourselves be illuminated by this Light, open your hearts to this Light, be this Light. As long as you worry about your surroundings, your inner self goes backward. The moment is for each one of you to worry about yourself, about your own path. If the other person is doing somersaults in the middle of the street, where many cars pass by, who chose to be there? Did you tell him to be there?
No, he chose to do somersaults in the middle of the street, so he would reap the result of his choice. It is not you who will change it. So, look at your path; stop looking to the side and back. You must look forward.
There are only two paths: one that will take you into the Light, into the Fifth Dimension, and one that will take you away from it. They are opposite directions; choose which direction you want. You want the Light, great, then be Light, look at your navel, without having to demonstrate to the other what you are doing. Because that's ego... "I have to show off because I do everything; whatever they tell me to do, I do." Ordered? Who says so? We don't demand anything. You need to know how to choose, and since you don't know, it's over; there will be nothing more together.
Now, if you want to keep the same process outside of here, be very comfortable and know that this is also a choice; see that it is not the right way, but it is each one's choice. Everything will happen slowly; any change is not instantaneous but will happen. And an order I leave here, I sincerely hope that with each passing day, you will look inward, analyze what you have been, what is happening with your life, and what you are planting today to harvest in a little while. Don't lean on crutches because they will not help you on your way.
Change is internal. It will not come from outside. It was never said that it would come from outside. It will always come from inside, your choices, and your personal change. So please don't copy another person's path because it is the other's path. It can be good for him and bad for you. Choose your own path, have and learn this ability, to choose your own way, that yes, you can ask for our help. Let us help you see the right path, make good choices, and make your internal changes. But remember, it will not be us who will do it. We will give you the courage, the strength, and the Light to change. It will not be us who will change you.
So, on this first day of this new cycle of messages, you analyze which path you are taking. The course of looking inside or a way full of crutches? Looking inside is not easy because you see many things you would prefer to avoid seeing, but this is the time to look at them and deal with them. And you will evolve only in this way and in this way. There is no other way. I hope you have understood. We will do everything to help you. It will no longer be a group thing. You will go your own way without depending on the other's way.
---
Translation by CrystalWind.ca.
---
Image Courtesy of The Crystal Wind Oracle and Artist Lisa Iris
oracle.crystalwind.ca - www.lisairis.ca
Angels and Light Therapies
Vania Rodrigues
Source
© 2023 crystalwind.ca. All rights reserved. We track all IP addresses. Using a VPN will now also get tracked to original source IP.
---
CrystalWind.ca is free to access and use.
Please support us with a small gift of $11.11 or $22.22 or $33.33.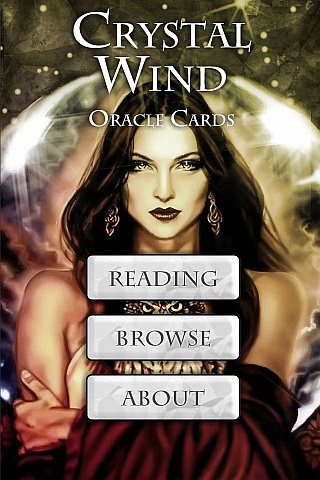 Cut Through The Illusions!
Available On

Spirit Animal Totem Of The Day!
Featured Articles: Archangel Michael
The Family of Archangel Michael

Open or Close

The Families of Michael

(Note: This is incredibly difficult to express and so it is asked to be in neutrality and witness this information from an observational level. This way you will not be prone to attack it, however to utilize this information as a part of your informed awareness and self empowerment as you move forward on the consciousness evolution path. Galactic Human evolution is requiring we take responsibility to see and witness things that have been hidden from us. This is one of those major revelations that is very painful and controversial and as such, it is requested to be aware of it and then make your own internal decision on what feels internally right for you. Being responsible for the direction of your being and claiming self sovereignty and freedom for yourself as well as for others requires that we see all that is hidden, and we take responsibility for it, even when it's painful or unpleasant. )

Read More

The Michael Invocation

Open or Close

The Michael Invocation has been used for many years as a means of clearing people's energy, and the energy of their homes and other buildings. The Invocation has changed over time, as the situations people have found themselves in have become more difficult to manage, or more complicated to understand. It has never failed to provide relief on many levels - though the relief will only continue if a person chooses not to repeat the old patterns of behaviour that first got them haunted.

Read More
Who is Online Now
We have 981 guests and no members online
X
Right Click
No right click