Category: Archangel Michael Written by Angels and Light Therapies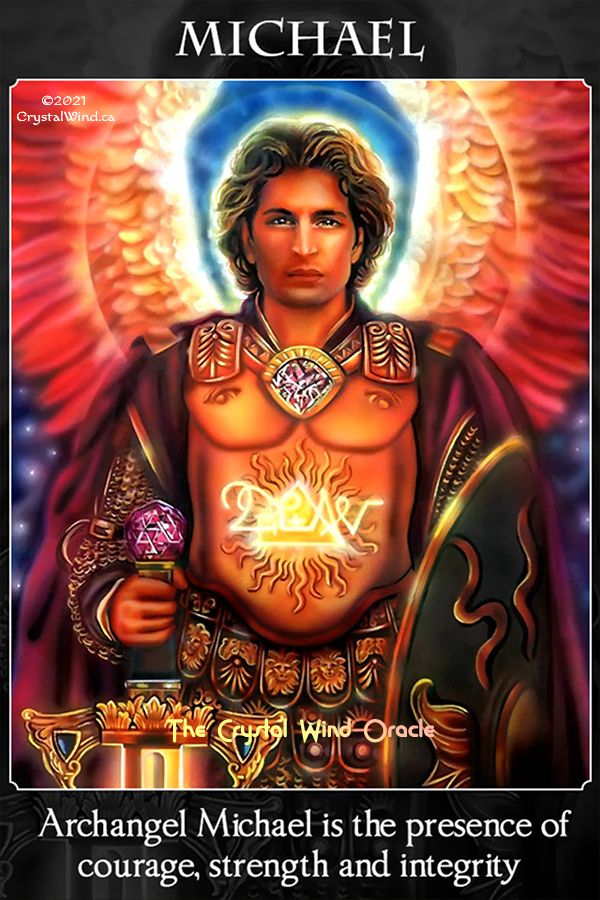 Dear ones! I AM ARCHANGEL MICHAEL!
I really like to see the movement I'm seeing now. Action towards Gaia is necessary and welcome. Change, this is how it starts: a little here, a little there, a shift in consciousness, a shift in attitude. I would say more, small changes in consciousness and attitudes. Never think that a small gesture does not lead to anything. It is with a small gesture that a new consciousness is formed and it can expand more and more.
Perhaps for a long time, lack of awareness, lack of care, lack of understanding of what this planet was, led many of you to wrong attitudes. In the same way, that today many are aware of the attitudes that their souls had along their walks and are horrified, for having been able to do what they did; consciousness in relation to the planet follows the same path.
At that time, in times past, in times of violence, in times of magic, in times of wars in the name of God, in the name of something that only benefited those who ruled them; a lot has been done, a lot of lives have been taken, a lot of suffering has been brought to the planet and its inhabitants. But what was the conscience of that time? Was there the awareness you have today? Definitely not, because you followed orders and orders from those who supposedly had direct contact with Father/Mother God. So you just obeyed.
Over time, a lot has changed, but the concept in relation to the planet has not changed much. The planet was just a piece of land, of water, where you could get from it everything you needed without limits; and so it was done and is done until today. So be blaming yourself, being sad, complaining, asking for forgiveness from Gaia; I don't say it didn't work. The forgiveness asked of Gaia is important, as it shows the first step of your conscience, but what is the point of just asking for forgiveness?
A past event, a death on the back of other lives, nothing can be done about it; what's done is done. The only action you can really do is ask forgiveness from that soul or those souls. This is a concrete and real fact, because there is no way to change that anymore, that has passed. So let's talk about the present moment. The mistakes made, serious or not, bring consequences and you are living the consequences of the mistakes made. Now just asking Gaia's forgiveness doesn't change much; soothes your sense of guilt.
But the big moment now is for action, it's for change. The request for forgiveness is valid, but how much has he changed his conscience, how much has he changed his attitudes, his way of living? I would say for the most part nothing. I repeat: many ask for forgiveness from Gaia to appease their guilt, nothing more. Now, you ask Gaia's forgiveness, but you start to open up your consciousness, you start to change your attitudes, you start to have other habits and customs, um, then yes, you start to show that something is changing within you. And I would say more, act, do something, just in a moment, you come together, plan actions and in that moment do it. Then they arrive at their homes and don't worry about anything. The moment of awareness was ephemeral, it was quick, it was just the one where you joined that group and did something; for you, it's enough,
Will be? Is this enough? Or changing consciousness, it's changing as a whole, it's changing their habits, it's changing things in their homes, it's changing a lot, not just in a moment, not just in a time, not just saying nice things. The main focus is to do, to change, to find new paths and new solutions. So I say to each of you: I see you are very excited about doing actions for Gaia. We like that, we're very happy to see that you're getting some awareness. But I would like this awareness not to be momentary, that it was an attitude to be lived at every moment, at every moment.
Don't be just that little flame, which when it finds a dry bush, takes power, burns, burns, burns and when the bush ends, the flame also ends. Don't be that flame, don't burn anything. Yes, you have to put yourself active like that flame, vibrant like that flame, but don't lose the stimulus at the end. When I say don't burn anything, it's not literally speaking that you're going to set fire to anything; it's just that you don't burn that enthusiasm that's coming up now.
I tell you that talking, planning, putting together ideas is easy. Now I want to see the action itself. So many get together, many conversations, many give ideas and what is actually done? I would say very little. And once again I would like to suggest, what we have been saying for some time here: creating new paths takes work, leads to mistakes, often even waste of time. There are already many groups out there working for Gaia, taking effective action on Gaia's behalf. So the time is not for you to sit around, getting together, putting ideas down on paper, because when you apply these ideas, you will encounter countless obstacles and perhaps lose this strength and energy that you are now, because there will be so many obstacles to overcome , that you will lose enthusiasm.
So why not do it differently? Seek out those who already do. It's not ego time. "Oh no, I came up with this idea, I came up with the thought, so it has to be my way!" There is no more ego right now. The time is for action, the time is for joint actions, actions with those who have already gone through all of this and now know how to face the obstacles. Never forget that within where you live, there are laws, there are rules. So it's not just about waking up one day and deciding that you're going to plant a thousand trees wherever you go; it's not like that, it can't be like that. There are laws, there are rules in every city, in every state, in every country. And those who have been through all of this already know exactly what they can and cannot do.
So the now moment is not creating anything, the now moment is union. Get in touch with those who are already doing it, with whom you might be sitting idly by, because you don't have people to help. And you, as this big group, can be those people and actually start making a difference. Don't get stuck being in groups here or there, we're talking about Gaia, we're not talking about another subject. So don't get attached to limits, to barriers, spread out across the planet. It is not creating small groups that you will do much. Everything has rules, everything has laws and everything has obstacles.
So if you want to join, join those who already exist and already know what to do. Propose your ideas, create new ideas, present, but listen to those who have tried a lot and haven't succeeded. So don't let the ego speak louder. "It has to be my way, it has to be the way I said!" At this time, this can no longer happen. The action is joint, the action is everyone acting for the planet. Forget the limits of these groups here. The action is global, it is not individual, it is not the action of a single channel, the action belongs to everyone. This is what we are asking for. So stop limiting yourself, stop wanting to do things your way.
If we are saying this, it is because we already know the result, which will be practically nil if you decide to start from scratch. Seek out those who are already in action. Ask for our help and we will take you to those groups, to those entities that are already doing a good job and that are often stopped, because they don't have more help. So ask us to take you to them and we will. Don't waste time creating roads if there are already people who have already opened those roads. They don't want to assert their egos. There is no more ego at work right now. The moment is global, the moment is for the planet. Don't want to show up because it was your idea. You had a brilliant idea, great, pass it on to others, don't want to be the one to do everything yourself, just because the idea is yours.
But if you don't agree with anything I'm saying, feel free to do it however you want. Now, then don't complain, then don't look back and remember: "Wow, we wasted a lot of time and we were told about it". We are warning, we are not favoring anyone here. All we want is for you to join those who are already doing some work. Grow these groups, make these groups stronger, because the larger the groups, the greater the performance and the greater the result.
So if each one of you, instead of thinking... "what am I going to do, what can I invent"; look for those who already do it. Small ideas are good, but because I know exactly the human mind, I say to you, if you as a simple seed present an idea to those around you, it will hardly be applied. Now, if a big entity starts doing advertising work, spreading the idea to the Whole, this changes the picture. Because people respect ideas that come from entities more than just one person.
Don't forget that we see the human mind, and we know that no one likes to accept another's ideas. "Who is he to tell me what to do?" That's how you think, the vast majority. So, the achievement, the idea, has to come from something a little bigger. Then people start to realize that that idea has already spread to many places on the planet. And then they can even change their minds, they can accept those ideas.
In closing, let me repeat: You have free will. Do what you think is right. I'm just showing you the easiest path, the most prosperous path, and the path that will give a better result in a lot less time.
Translation by Google.
Image Courtesy of The Crystal Wind Oracle and Artist Lisa Iris
oracle.crystalwind.ca - www.lisairis.ca
Angels and Light Therapies
Vania Rodrigues
Source
© 2021 crystalwind.ca. All rights reserved.
---
CrystalWind.ca is free to access and use.
Please support us with a small gift of $11.11 or $22.22 or $33.33.
Spirit Animal Totem Of The Day!
Featured Articles: Archangel Michael
The Family of Archangel Michael

Open or Close

The Families of Michael

(Note: This is incredibly difficult to express and so it is asked to be in neutrality and witness this information from an observational level. This way you will not be prone to attack it, however to utilize this information as a part of your informed awareness and self empowerment as you move forward on the consciousness evolution path. Galactic Human evolution is requiring we take responsibility to see and witness things that have been hidden from us. This is one of those major revelations that is very painful and controversial and as such, it is requested to be aware of it and then make your own internal decision on what feels internally right for you. Being responsible for the direction of your being and claiming self sovereignty and freedom for yourself as well as for others requires that we see all that is hidden, and we take responsibility for it, even when it's painful or unpleasant. )

Read More

The Michael Invocation

Open or Close

The Michael Invocation has been used for many years as a means of clearing people's energy, and the energy of their homes and other buildings. The Invocation has changed over time, as the situations people have found themselves in have become more difficult to manage, or more complicated to understand. It has never failed to provide relief on many levels - though the relief will only continue if a person chooses not to repeat the old patterns of behaviour that first got them haunted.

Read More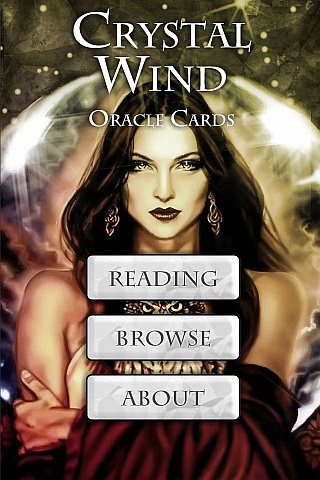 Cut Through The Illusions!
Who is Online Now
We have 786 guests and no members online
X
Right Click
No right click