Category: Archangel Michael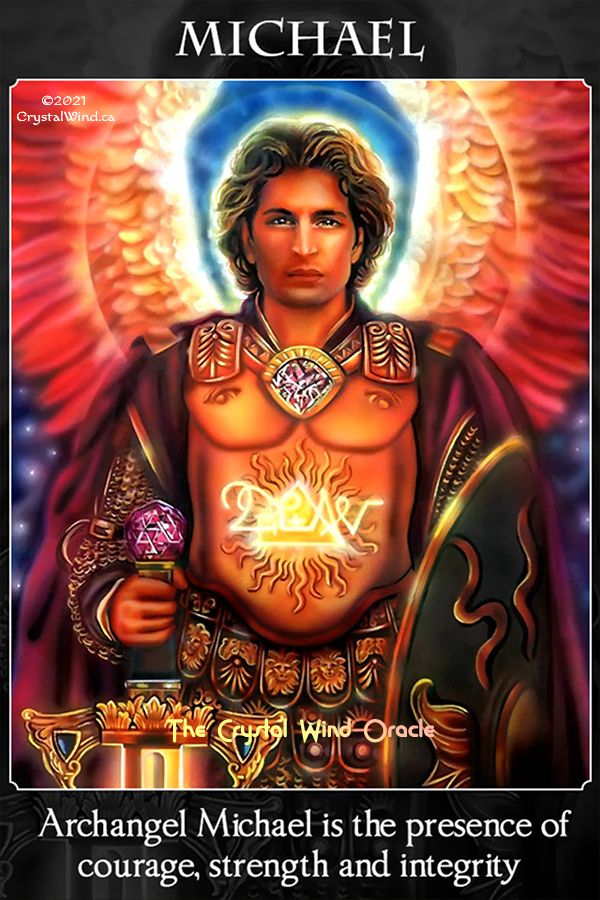 Dear ones! I AM ARCHANGEL MICHAEL!
Happiness I would say is little, happiness cannot be measured, we are really very pleased with all of you. You are vibrant, happy, eager. But an anxiety that comes from the heart, to live moments that you don't even know what it will be like. But the confidence that new worlds, new habits, new customs will be created gives you all this joy of what is to come. You are managing to tinker with the planet's strategy, a strategy of doing things calmly so that there is time, so that everyone wakes up. No, don't feel like accelerators for harming someone. Yes, speed up the process, speed up a lot, vibrate a lot, be happy.
I can't say that you sometimes extrapolate some things. I would like you to see us, not as humans, because we are not, we are pure energy, all of us. Don't confuse us with galactic beings. Yes, we can, with certainty, personify ourselves, so that we can speak, so that we can appear to you. But don't expect faces, don't expect images, we can't match you. Where would there be certainty and confidence that we are beings of light if we appear just like you? Even because, today you have already managed to create images in your skies and many are mistaken that it is us.
So don't expect to see physical bodies at the moment of revelation. We will speak yes, but through big balls of light that is what we are. It will be up to humanity to believe or not who is speaking there. We will not come up with strong, beautiful bodies to fill your minds with joy, because you are focused on appearance. What would we be? Would we be putting their egos above anything else? So don't expect to see images of beautiful and wonderful physical bodies, we don't have this concern.
Your vibration is wonderful, but don't go overboard. Because then it starts to seem like you're not really concerned with the moment itself. They are concerned with seeing the beautiful. Is this concern? Seeing someone who will bring you a feeling of beauty to appease your human ego. So, let's put things in their place. Some of us never had physical clothing and we never will, which is my case.
If any of you see me, I do materialize momentarily in your mind or in your eyes, for you to see me; but it is only at that moment. The other beings that one day incarnated on this planet, will not return as humans either, because they have already ascended to the highest dimensions and their missions today would not allow them to have fractals in lower dimensions, even being the Fifth Dimension.
We are happy, yes, we are happy, with your vibration. But how far is this vibration truly? What are you holding onto? So, I would say that nothing will be as you imagine, we will not do more of the same. We will have to be impactful and do it in a way that there is no shadow of doubt. Because even if someone tries to repeat what we're going to do, they won't be able to. So how do you expect us to be pretty faces on your television sets? It would be very easy, anyone could get there, start talking.
Keep your vibrations as they are, it's wonderful, but have a sense of what you're emanating from. We are not physical beings, and we are not here to be admired. How will it be? You don't imagine, nobody imagines, just so that there is not the slightest possibility of doubt. Vibrate yes, for the moment, vibrate for the changes; don't cheer for us. You have to vibrate for the consciousness that will be awakened, for the changes that will take place. May you vibrate yes, vibrate with love, imagining yes how it will be later.
So instead of wasting time, imagining that you will see cute little bodies, think about what will be next. Be thrilled that everything will be wonderful; vibrate that everyone will be convinced of what is being said, vibrate that there will be no doubt on the part of anyone; vibrate that all embraced and will be a united people; cheer that those who cultivate evil today, ask for forgiveness and change sides; cheer that their rulers will all accept us and will do where to improve the lives of their peoples. That's what you need to vibrate.
The joy is great yes, but not completely focused where it should be. Stop living with the illusions of the Third Dimension, because this is all an illusion. It is precisely because you place such a high value on appearances that your world is as it is; because those who do not have a beautiful image, you despise, discriminate, rape, hurt, humiliate. So you guys get vibrating appearance? Where is your walk? Where is your elevation? I would say down there because you keep cultivating appearance.
So, if I said here, that some being that was supposed to appear, had 2 heads, you would forget about it. They would forget everything that being would ever have said. You would repel it, exactly because it is not what you would like to see. This is exactly how you act. You love a person without physically seeing them. When she appears, it's that disappointment, and everything that person did, all the happy moments that she told you, that you felt good, you forget, because what counts is the appearance.
So, vibrate yes, vibrate very loud, vibrate the new Earth, vibrate the New World, but vibrate at the point of the journey that you are. Be compatible with where you are on the walk. Because it's like you're up there and your head is miles back. Be careful because this vibration does not carry you forward, this is ego. It's one of their egos' trouble spots: appearance. Put yourself on a road of ascension, just as it has to be, vibrating light, vibrating joy, vibrating victory and vibrating changes. Not how we are or how we will come. This is not important.
Of course, we could never do anything to frighten you, as we would not be of the Light. But neither can we succumb to your ego. So, stop exacerbating the ego, vibrate with an exact focus on what has to be vibrated. Vibrate and think: "What can I do for others, how can I help?" So, if you vibrate as a group: "How can we help. What can we do to help those brothers who vibrate in despair?". And then I tell you that you withdraw into your hearts, and you will have the answer.
Vibrate loud yes and many are vibrating. They're vibrating so high, they're so happy, they're shifting the planet's timeline, speeding up everything. And this for us is wonderful because the confidence they are having is immense. It doesn't matter what it's like. When it will be doesn't matter to them. They're worried about their neighbors. Nobody is worried about what will happen to themselves, why? Because they trust us and know that we will be around, and for sure we will be.
So beware of your vibrations. Vibrating is great but be careful with the focus of what you are vibrating. And I would say more, don't expect too much for things to happen as you imagine they will. The element of surprise is what makes the difference. So don't be imagining, creating in your minds how it will be, because the disappointment can be great. Just vibrate the result, because if you vibrate a result of peace, harmony, understanding, no riots, no violence, no crying, no suffering, it also reverberates. Because this energy spreads across the planet and reaches the minds of those who are not awake today. Now if you're wasting time and vibration putting focus on something so low and small, what are you doing for the next? I would say nothing.
So, vibrate, vibrate a lot, but vibrate the result. Do not vibrate the how or when; vibrate results. Vibrate imagining that it will be a New World; that those rulers who today only humiliate their people will no longer be there; that those who today want to see their people starve and thirsty will no longer be there. Vibrate that each person will have the right to food, will no longer go hungry. They are thrilled that everyone will have the right to a roof to sleep and live, they will no longer live on the street. This is what you have to vibrate, this is what you have to plan: "How are we going to do this, how are we going to give everyone a roof, how are we going to give everyone food?" Now all without judgment. No matter how that brother got to this point, it's his walk, he'll reap the result. It is not you who will judge him, each one reaps what he sows' Only today, the result of what he sowed is hunger. And that's why you judge him and make him hungry? So, give him something to eat, then you will be doing your part, without judgment. He will harvest the harvest and so will you, for your gesture.
So, vibrate, vibrate a lot, laugh a lot, feel happy and amazed, but with a focus on the result of what will come. That's what we ask of you. Don't waste your precious time vibrating nonsense, vibrating your egos. Vibrant results, and wonderful results. You have this power. You are already doing a lot, but you can do more, you can do it with more awareness, you can do it with more love. So do it. Leave the nonsense for ever again, because this nonsense has brought your world to what it is today. So, I would say that this sort of thing can't even be thought of anymore. It has to stay in the past, in another me that you once were, or rather that you are trying not to be anymore.
This is also a lesson, learn it. Appearances are ephemeral, that's why you grow old. Beauty is gone because it is not what constitutes the soul. Beauty has to be of the soul, not the physical. You still don't understand this. You're still stuck on differentiating from each other by appearance. Ask yourself a question: How many times have I been wrong about a person's character by judging him by his appearance? Think about it.
Translation by Google.
Image Courtesy of The Crystal Wind Oracle and Artist Lisa Iris
oracle.crystalwind.ca - www.lisairis.ca
Angels and Light Therapies
Vania Rodrigues
Source
© 2021 crystalwind.ca. All rights reserved.
---
CrystalWind.ca is free to access and use.
Please support us with a small gift of $11.11 or $22.22 or $33.33.
Spirit Animal Totem Of The Day!
Featured Articles: Archangel Michael
The Family of Archangel Michael

Open or Close

The Families of Michael

(Note: This is incredibly difficult to express and so it is asked to be in neutrality and witness this information from an observational level. This way you will not be prone to attack it, however to utilize this information as a part of your informed awareness and self empowerment as you move forward on the consciousness evolution path. Galactic Human evolution is requiring we take responsibility to see and witness things that have been hidden from us. This is one of those major revelations that is very painful and controversial and as such, it is requested to be aware of it and then make your own internal decision on what feels internally right for you. Being responsible for the direction of your being and claiming self sovereignty and freedom for yourself as well as for others requires that we see all that is hidden, and we take responsibility for it, even when it's painful or unpleasant. )

Read More

The Michael Invocation

Open or Close

The Michael Invocation has been used for many years as a means of clearing people's energy, and the energy of their homes and other buildings. The Invocation has changed over time, as the situations people have found themselves in have become more difficult to manage, or more complicated to understand. It has never failed to provide relief on many levels - though the relief will only continue if a person chooses not to repeat the old patterns of behaviour that first got them haunted.

Read More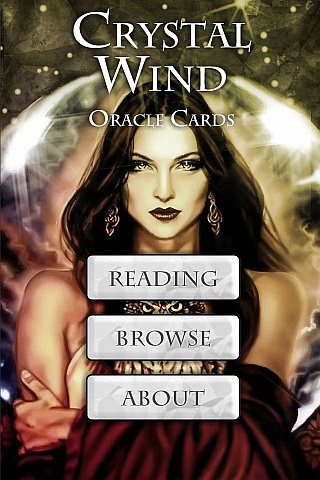 Cut Through The Illusions!
Who is Online Now
We have 847 guests and no members online
X
Right Click
No right click