Category: Archangel Michael Written by Sharon Davis Views: 751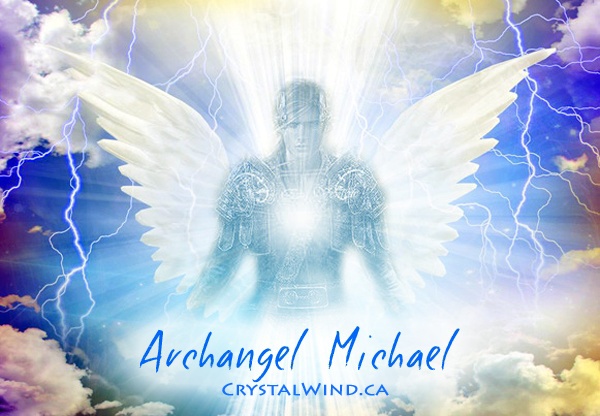 Written transcript for translation:
Hi everyone. Welcome to the channel. And for those of you who are new here, my name is Sharon, and I channel Archangels.
Let's begin.
"Greetings everyone. This is Michael. I too welcome you, and today I have a powerful question for each of you. Now you may all have heard this question before or read it. And even perhaps some of you thought about it a little, but this question is the golden key to knowing who you truly are.
The question is very simple, deceptively so.
The question is: Who am I? Or in your case listening to me, "who are you?"
Each of you who are pursuing higher knowledge of yourself and your reality, at some point must come face to face with this question, often over and over again. You may have found glimmers of an answer. Perhaps you now believe you're from another place or you've caught glimmers
of other lifetimes, other worlds. But there are answers that are much more profound and deeper than this. Each experience you have of who you are takes you a step deeper into a fuller understanding. And as you answer the question for yourself: "Who am I" other questions arise. Why am I here? Why did I take birth in this place at this time? Did I ever take birth? What is the nature of my reality?
Powerful questions. Profound questions that you will need to go through and address over and over again on your spiritual path. Each time your understanding expands and your heart opens more fully, look back at that question. "Who am I" because it will have changed.
Some of you believe you have come from other worlds to teach, to help during this turbulent time and on one level, for some of you, this is true. But this is not the highest truth by any means. Go farther. Move deeper into your own being. Don't stop.
The greatest way that you can help your world is to expand your own awareness of the highest truths. Otherwise, the only reason you are teaching is to learn. So, go within. Let this question pulsate in every particle of your being.
Who am I? Why was I born? What is my purpose here?
Listen, no one can fully answer these questions for you. That's why I call them the golden key–"Who am I"
You can't answer these questions with your mind. Again, that's why we encourage you to learn to go deeper within. The answers that unfold will amaze you. Even if you believe that you know the
answers, there is more–much more. So, go deep, deep within with an open and longing heart to know the truth. And when you catch a glimmer of the truth, let it catch you on fire to know even more.
Who am I? Why did I take birth? What is my purpose in this experience?
You won't find this with your mind. You won't find it through psychics/mediums.
You won't find it through the I-ching or tarot cards. You won't find it truly in books or lectures. You can read about it, but of course you'll find conflicting answers depending on the inner state of the writer. The only true answer to that question–of all three questions is found within each of your own deepest selves.
This is a personal quest and is the most ecstatic, tremendous quest you will ever encounter. So, go within.
Let's spend a few moments meditating now.
Adjust your posture. Let your feet be flat on the floor and your spine in a relaxed erect position.
Close your eyes.
For those of you who already have a method for meditation that works for you, please use it. For those of you who have not meditated before, I will guide you.
Again, close your eyes and become aware of your breath as it moves in and as it moves out. You don't need to adjust it or change its rhythm or its depth. Simply watch it like you'd watch a bee flitting from flower to flower. Watch its gracefulness as it flows in and as it flows out.
Experience the beauty of the gentle movement of your breath.
Let all of your focus and attention be on your breath, following its movements.
If your mind becomes restless, just gently redirect it back to your breath.
Let the movements of your breath draw you deeper and deeper within your own being.
Now allow your attention to gently be drawn to your heart.
In the general space of your physical heart is your subtle heart. Allow your consciousness to gently move into your own heart, that subtle space.
Feel yourself drifting deeper and deeper very gently and watch as this space expands.
Go within.
. . .
Bring your awareness back to your breath.
Gently wiggle your fingers and wiggle your toes, and when you're ready you can open your eyes and return to the room.
The Golden Key. Who am I? Why was I born? And what is my purpose?
Let's do another guided meditation.
Close your eyes again.
Allow your awareness to follow your breath as it moves in and as it moves out.
Now hold the question: "Who am I?" gently in your awareness. "Who am I?"
Take this question and draw it into your heart. "Who am I?"
Now you can let go of that question and go deeper. Feel yourself gently moving deeper into the space of your heart.
In this space there is silence. Tremendous expansion occurs here, and this space holds the answers to all questions.
Allow yourself to move even deeper into your heart. Rest in that silence.
. . .
Now, draw your awareness back to your breath.
You can gently wiggle your fingers and wiggle your toes and open your eyes when you're ready.
You have placed this question in your heart, and you've moved to an even deeper place within your own being.
Don't worry if you didn't receive an answer to your question right now. You have planted the seed and as you continue to meditate, it will unfold.
"Who am I?"
All of us send each one of you our deepest love.
I am Archangel Michael"
Sharon Davis - I've been a serious meditator as well as a lightworker, a Reiki master and a nurse. Over time, I found myself experiencing contact with various spirit guides which eventually led to direct contact with Archangel Metatron. He has extremely subtle and very powerful energy. Communicating with him has brought immeasurable joy, love, and understanding into my life. Source
CrystalWind.ca is free to access and use.
Please support us with a small gift of $11.11 or $22.22 or $33.33.
Thank you!
ॐ Namasté - Blessings!

© 2008-2021 crystalwind.ca. All rights reserved.
Featured Articles: Archangel Michael
The Family of Archangel Michael

Open or Close

The Families of Michael

(Note: This is incredibly difficult to express and so it is asked to be in neutrality and witness this information from an observational level. This way you will not be prone to attack it, however to utilize this information as a part of your informed awareness and self empowerment as you move forward on the consciousness evolution path. Galactic Human evolution is requiring we take responsibility to see and witness things that have been hidden from us. This is one of those major revelations that is very painful and controversial and as such, it is requested to be aware of it and then make your own internal decision on what feels internally right for you. Being responsible for the direction of your being and claiming self sovereignty and freedom for yourself as well as for others requires that we see all that is hidden, and we take responsibility for it, even when it's painful or unpleasant. )

Read More

The Michael Invocation

Open or Close

The Michael Invocation has been used for many years as a means of clearing people's energy, and the energy of their homes and other buildings. The Invocation has changed over time, as the situations people have found themselves in have become more difficult to manage, or more complicated to understand. It has never failed to provide relief on many levels - though the relief will only continue if a person chooses not to repeat the old patterns of behaviour that first got them haunted.

Read More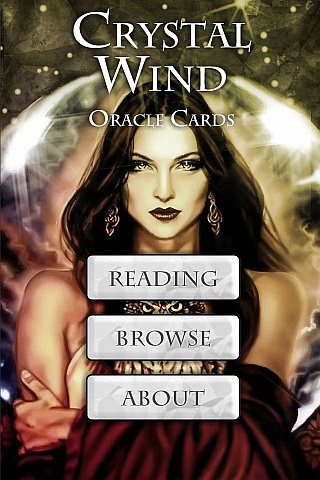 Cut Through The Illusions!
Who is Online Now
We have 1444 guests and no members online
X
Right Click
No right click