Category: Archangel Michael Written by Sharon Davis Views: 974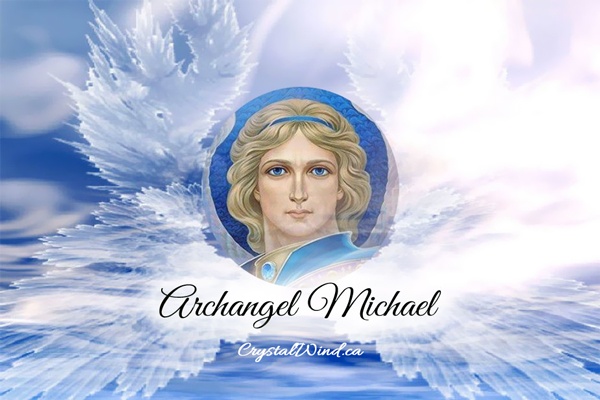 Transcription for translation:
Hi everyone. I'm Sharon, for those of you who don't know me, from Angelics-Speak.com. Welcome to my
channel.

Let's start.
Greetings everyone. This is Michael. How are you? We know that the strain from the virus continues in many parts of your world, especially in the United States and South America right now. And our heart goes out to all of you who are affected by the changes, by the illness, by the tremendous strain of taking care of those who are ill, and by shopkeepers who can't work and those who support those shops. We send our hearts, our love, and our blessings to all of you. Stand firm in the light knowing that this will pass eventually, and by the time it passes, each of you will be far different than when you entered this phase.
The experience of this virus, this plague as many of you call it, has tremendous transformative power. It can cause great distress for many of you and tremendous change in many of your lives. But what it's forcing you to do is become stronger, to stand firm in your own selves. And for this we give you our blessings.
So last week we spoke of the golden key and that was the question: "Who am I? Why was I born? Why am I here in this world?" Have each of you contemplated this? This is not something you contemplate once and let go of. It will come up over and over and over again throughout the process of your inner expansion. You can journal about it. You can take it into your meditation. You can even write a little note and place it somewhere special in your home so that as you walk by, it reminds you to again think about it. Contemplate it to understand more fully who you are at the depth of your being.
So now let us go even deeper into that very question: "Who am I?"
Some of you have had experiences of times in other places, other lives, other worlds even, and you identify with those experiences that this is who you are. Even in the highest levels of your being if you experienced that, you may identify with it, but there's something more profound that is found only in the depths of the silence of your own inner being. It is beyond words, beyond images, beyond concepts. It cannot be shared verbally. It's something that you have to experience, and even that experience will unfold more and more. And so, we ask you again to continue to contemplate these questions: "Who am I? Why was I born here? What is my purpose in this life?" Continue to contemplate this. Journal about it. Take it into your meditation as we did last week and then let it go. This will gently and over time lead you deeper and deeper within so that when you are ready, you can experience who you truly are.
Some of you may be surprised, especially those who have a very strong identification with a particular identity–I am a light worker, I am a man, I am a woman, I am from another world, and I came here to teach. Or I am a mother. I am a father. I'm the breadwinner. There is so much more to you than that–so much more expansion that includes so much more than your identifications.
When you experience moving through the veil of forgetfulness, as it's called by all of you, to experience living in your planet, watching the changes in your own life and others, as you go through this each of you have forgotten your highest essence. And the interesting thing is that even after you leave your physical form or leave the experience of having a physical form and go back to a more expanded subtle awareness, this too is a contraction. When you move through that contracted state to a higher state, that too is a contraction of who you truly are. So, the process of unfolding your memories, your awareness, feels sometimes like it's never-ending.
Of course, when you leave the constraints of your dreamlike experience of being on earth, there's no more time. You think about a place—boom you're there. You think about a time. Hey, you're instantly there, created by your own thoughts. Very soon we'll be talking about how you create this reality as well, but let's save that for another time. Right now, I want you to continue to focus on the question: "Who am I?" This is the golden key that begins to open door after door of memories, of resolutions of old issues, of new connections with beings who can help you learn and teach you. So, use that key. Hold it close to your heart. You've already placed it in your heart, and we have blessed it, so now you can continue to go deeper and deeper into the power of that question: "Who am I?"
The answer to this question resides in Supreme Silence. You won't have a lecture telling you this is who you are. No, this is something you each must discover within your own being. You approach it with love, with humility, with longing–longing for the truth. That longing is fuel that takes you deeper.
"Who am I?"
Let's meditate.
Close your eyes and sit in a relaxed and erect position in a chair with your feet flat on the floor. Again, close your eyes. Become aware of your breath as it moves in and as it moves out.Feel yourself gently moving deeper within; moving deeper into your own heart. Continue to watch your breath very peacefully. Move your awareness back to your breath. . . .
Gently wiggle your fingers and wiggle your toes, and you may open your eyes when you're ready.
Your deepest and most profound inner state cannot be found by force. You can't push your way into that space. To arrive there is a process of surrender, letting go of thoughts, of emotions, and becoming still. For the space that you're looking for exists in pure silence. Don't be frustrated if you don't arrive there yet. This is a process. It will take as long as it takes. But you hold the key, the golden question. That key leads you eventually to the highest truth.
Be patient and keep meditating every day. Create that space for yourself. Many of you have children at home. Some of you are trying to work from home with your children present so it's difficult to find quiet time. Perhaps you can set a time later at night or early in the morning, but give yourself time to go within to experience the incredible beauty that exists there inside each one of you. No matter what is happening in your life right now, hold on to this space of quietude. Learn to rest deep inside of yourself even as you interact with the world, whether it is difficult in your life or peaceful.
Rest inside. From that space you can do everything you need to do in the world but let yourself rest deep in your own heart as you do it. And know that you're not alone. You are surrounded by love. There are angels, teachers, guides, and masters just a breath away. Just ask for help. You may not get an answer in the way that you expect, but you will get the help that you asked for, so be at peace. Allow the peace and tranquility of meditation to carry you throughout your day. No matter what is presented, let yourself remain in this space of liquid peace.
We all send you our love and our blessings.
I am Michael
Sharon Davis - I've been a serious meditator as well as a lightworker, a Reiki master and a nurse. Over time, I found myself experiencing contact with various spirit guides which eventually led to direct contact with Archangel Metatron. He has extremely subtle and very powerful energy. Communicating with him has brought immeasurable joy, love, and understanding into my life. Source
---
CrystalWind.ca is free to access and use.
Please support us with a small gift of $11.11 or $22.22 or $33.33.
Thank you!

ॐ Namasté - Blessings!

"Life is an echo, what you send out comes back."
© 2008-2021 crystalwind.ca. All rights reserved.
Featured Articles: Archangel Michael
The Family of Archangel Michael

Open or Close

The Families of Michael

(Note: This is incredibly difficult to express and so it is asked to be in neutrality and witness this information from an observational level. This way you will not be prone to attack it, however to utilize this information as a part of your informed awareness and self empowerment as you move forward on the consciousness evolution path. Galactic Human evolution is requiring we take responsibility to see and witness things that have been hidden from us. This is one of those major revelations that is very painful and controversial and as such, it is requested to be aware of it and then make your own internal decision on what feels internally right for you. Being responsible for the direction of your being and claiming self sovereignty and freedom for yourself as well as for others requires that we see all that is hidden, and we take responsibility for it, even when it's painful or unpleasant. )

Read More

The Michael Invocation

Open or Close

The Michael Invocation has been used for many years as a means of clearing people's energy, and the energy of their homes and other buildings. The Invocation has changed over time, as the situations people have found themselves in have become more difficult to manage, or more complicated to understand. It has never failed to provide relief on many levels - though the relief will only continue if a person chooses not to repeat the old patterns of behaviour that first got them haunted.

Read More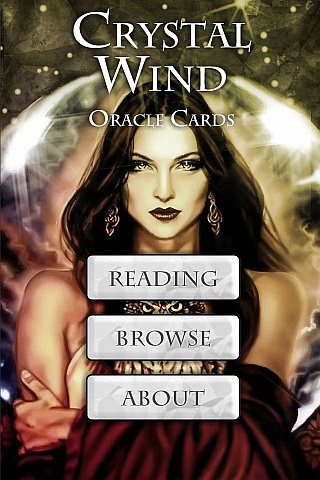 Cut Through The Illusions!
Who is Online Now
We have 1710 guests and no members online
X
Right Click
No right click