Category: Archangel Michael Views: 2515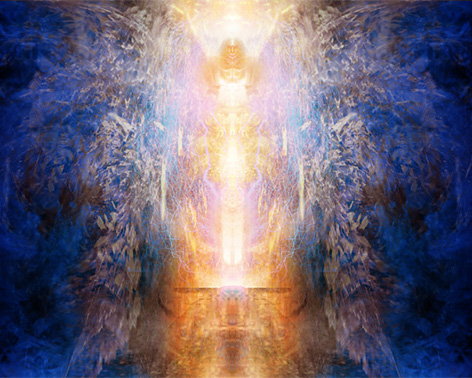 Beloved masters, it is of vital importance that you endeavor to incorporate the higher states of awareness, along with the will and Self-discipline needed to correctly implement the higher frequencies of truth into your physical, everyday life style in order to become a Master on the Path. Vital information for each incarnation is stored within the Soul-Seed Atom. However, the consciousness of the human personality must reach the required frequency patterns in order to access any advanced Cosmic information. Over time, desire is transformed into aspiration, and aspiration develops into a clear, definitive intuitive ability.
It is a proven fact that humanity evolves and gradually makes life changes through experiencing moments of crisis. The fusion of the Soul with the personality produces incredible changes in the ego-desire body consciousness, thus affecting every aspect of a human Being who is functioning within the physical plane existence. Living in the present moment, fully aware, without judgment or prejudice is the foundation of joyful, abundant living. Past memories and future expectations/aspirations create your present reality and future experiences.
Remember: Spiritual Fire is the basis of all manifestation, which forms the background for human evolution. The power of the Universe is in the present moment of the NOW, within the STILL POINT between the past and the future. The STILL POINT of Creation is not a void—it is filled with White Fire God-Seed Atom energy—the Creator's unmanifested potential.
When the time comes for a fragmented God-Seed Atom to experience the reality of a Fourth-Dimensional environment, the Sacred Triad stationed within the densest, entry-level of the Fifth Dimension sends forth the designated God-Seed Atom into the Seventh (highest) Sub-Plane within the Fourth-Dimension. The God-Seed Atom then sends forth a SPHERE of Light called the CAUSAL BODY, which becomes the OverSoul vessel for all of the Soul Fragments to be embodied within the Third /Fourth Dimensions.
The Sacred Triad, through the Causal Body, oversees the descent of the miniature God-Seed Atoms (Souls), which will then facilitate the creation of a physical vessel on the Earth Plane. The Seed Atoms/Soul Sparks then descend, via the Life Force Energy Cord, to experience life throughout their many lifetimes and creations.
The Creator Essence, from within the Sacred Triads, creates the Soul Fragments, which are to be embodied within physical matter. These Fragments are separate Facets of Itself, and yet they are still a part of the greater whole. The Sacred Triad, which resides within the environment of the Fifth Dimension, then assumes the position of an observer, watching as these Soul Fragments sink deeper and deeper into density. It then patiently awaits the time when these wandering Sparks of Divinity will awaken to the nudgings of the Higher Soul Self, and then to gradually seek and find the Path of return.
The Magnetic power of Spirit will forever seek to draw the incarnated Soul inward and upward. It is the LAW OF ATTRACTION. Gradually over time, the Soul and the personality unite and become a consciously blended unit—a Soul-infused personality. Love and intelligence become unified, so that the Divine Plan and fulfillment are achieved. Higher knowledge is stored within the Sacred Memory Seed Atoms of the Soul, the DNA, and the Sacred Mind.
The Soul is a composite of Spiritual Essence, which resonates at specific levels of consciousness. A Self-master has a sense of individual Self-identity, and also a sense of Universal ONENESS. First comes Self-consciousness; secondly, you gradually develop and become a Soul-infused personality; then comes the awareness that you are not the Soul, but something much vaster—a point of Divine, dynamic Will, focused on the Soul—this is the individualized God-Seed Atom, which directly OverLights the Soul Self form. This is the moment of an awareness of BEING—not becoming. The small Light of the Soul-fragments—of the lower Dimensions—fades into nothingness as they gradually blend with the brilliant glory of the Sacred Triads of the Seven Sub-Planes of the Fifth Dimension and above.
The embodied Soul Self, and then the higher Causal Body, must integrate all remaining Soul Fragments within all of the Third-/Fourth-Dimensional Sub-Planes. Thus, the empowered radiance of the Soul OverLights the ego-desire body so that the human Being becomes a Soul-infused personality. This is the time when you step off the Wheel of Karma, for you have cleared, cleansed and integrated all of your Soul Fragments from within the Fourth-Dimensional levels and below. This is called the Fourth Stage on the Path of Ascension.
Henceforth, after the Causal Body's Sphere of Light is drawn upward and reintegrated into the OverLighting Sacred Triad, the Three Cosmic Cords—your Life / Consciousness / Creativity Cords—will be directly connected with your Sacred Triad. This is the next stage of "God-Self integration" on your journey back into the higher realms of Light.
This initiates the Fifth Stage of the Ascension process, which grants admittance into the first sub-level of the Fifth Dimension. The Soul-infused personality is now ready to team up with the Fifth-Dimensional, entry level, Sacred Triad, which embodies a White Fire Seed Atom, containing the three God Rays of our Sub-Universe: Divine Will, Love/Intuition, and Creative, Active Intelligence.
When this Fifth Stage occurs, for a time, there is a loss of rapport with your Soul Self, your guides and teachers, as well as any type of telepathic connection. It is like a mini-death, and there is an intense sense of abandonment for a few days. All Elements/Facets of the Third-/Fourth-Dimensional Soul Body, and the OverLighting Causal Body containing them, have been absorbed back into your Sacred Triad, within the lowest level of the Fifth Dimension. There is no longer an OverSoul/Higher Self within your Soul Star/Eighth Chakra, for you are now directly connected with a Pyramid of Light, which contains one of your many Fifth-Dimensional Sacred Triads.
By this time, you will have created the River of Life, the Antakarana, the Rainbow Bridge of Light, which will ultimately connect you with all seven of your major OverLighting Sacred Triad Selves within the Fifth Dimension. There is one major Sacred Triad within each sub-plane of the Fifth Dimension. Each higher level Sacred Triad is within a larger Pyramid of Light, and it is higher in frequency than the one beneath it. There is also a variety of smaller Sacred Triads scattered throughout the Fifth Dimension. The process of integration is somewhat different within the Fifth-Dimensional realm, which we will not address at this time.
An important concept for your better understanding of the Creative process: Our Father/Mother God is experiencing Creation and the complexity of ALL of Its Seed Atom Fragments through each Spark of Creation throughout this Sub-Universe. Each Dimension and Sub-Dimension provide a different awareness and variety of ITS PRIMAL SELF through its GOD-SEED ATOMS.
Your GOD-SEED ATOM / I AM Presence is experiencing life through its many Sacred Triads. These Sacred Triads are experiencing life through the mental aspects of its many Soul Extensions. These higher level Soul Extensions are experiencing the material plane reality through the distortions of the emotional Astral Planes of consciousness via the physical senses.
Beloved ones, it behooves you to take time to ponder on and integrate the important concepts of Creation that we are relaying to you. You, the StarSeed, who have attained the required level of harmonious frequency patterns, are now in the process of putting all you have learned into practice. As you do so, those around you who are still struggling within the confines of the restrictive lower-Dimensional environment, will be awed at what you are accomplishing, and gradually they will begin to follow your example. As you are aware, teaching by example is the most effective way to get the attention of those around you. A truism from the past also applies: "By the fruits of your labor, will you be known."
WE SUGGEST THAT YOU STUDY THESE CONCEPTS UNTIL THEY ARE FIRMLY ENTRENCHED WITHIN YOUR MEMORY, FOR THEY ARE AN INTEGRAL PART OF THE "LAWS OF ATTRACTION" AND THEY ARE CRITICAL COMPONENTS FOR YOUR SUCCESSFUL ATTAINMENT OF THE STATUS: A "MASTER OF MANIFESTATION."
Become a bystander, an observer, not a participant in all the negative drama that is constantly going on around you. It is the state of your emotions that draws you into the maelstrom of negativity. If you are radiating harmonious, higher frequency patterns, you will be immune to the discordant energy around you.
You are in the process of expanding your conscious awareness of what is occurring around you, and so it is vitally important that you maintain a detached state of mind. You are developing a new way of thinking, which is based on Higher-Self control of your mind and emotions.
First comes Self-awareness, then Soul-consciousness, followed by Galactic-consciousness and eventually Sub-Universal-consciousness. You are striving to tap into the streams of Infinite Awareness, which contain the Cosmic Manifest for the complete Divine Blueprint for this new Sub-Universal experience.
You are also developing a heightened, controlled sensitivity to those you interact with, which includes an empathetic, but somewhat detached viewpoint. This is an integral part of developing nonjudgment. You are to diligently seek, claim and live your truth to the best of your ability, and you are to allow all others the same right.
Do not allow anything or anyone to disturb your serenity. Develop a high level of forbearance and sensitivity, and diligently practice being patient and slow to anger.
While seeking Self-mastery, part of your testing will be that you will have to experience, overcome, and possibly even move beyond some of the trying relationships with the people in your life who are not ready or willing to move forward on the spiraling Path of conscious Soul-awakening. Each and every Soul must choose the path they will follow. You are only responsible for your own spiritual evolution.
It is imperative that you do not abdicate your search for personal Spiritual-awakening and Self-mastery out of a false sense of duty or loyalty to those who are seeking to continue to draw on your energy—or those who demand an unreasonable amount of your attention and time. Because you are in a very critical phase of your illumination process—a time when you are most vulnerable and your trials and tests may not be as dramatic as in the past—you are quite often confused, and you do not know what the next step is or what the next truth is that you are to incorporate into your ever-changing reality.
Remember, when you state, "I surrender all that I have and all that I am for my greatest good," or "I align my will with the Divine Will of our Father/Mother God for my highest good and the greatest good of all," it does not mean that you are giving up your worldly possessions or your free will. It is about trusting the wisdom of your OverSoul/Higher Self and your God Self, for these wise, higher Facets of your Divine consciousness always know what is best and most beneficial for you at any given time.
My brave ones, as you become more proficient as inspired cocreators, no longer will you focus your energy on creating the small, mundane desires of the past. You will have established a constant flow of Adamantine Particles into and throughout your physical vessel, with the remainder flowing out into the world of form. You will have programmed in the smallest detail that which you wish to manifest for your personal comfort and enjoyment, and one of your often used mantras should be, "All my needs and desires are fulfilled even before I realize what they are, which will always be for my greatest good and the most beneficial good of all."
You will have meticulously outlined your path of service to humanity, which will be in perfect harmony with your Divine mission for this new era. You will have a constant, clear and beneficial connection with your resident OverSoul/Higher Self, and you will graciously and easily follow the Path of Light that ever winds higher and higher into the more refined realms of existence. Be assured that I will always guide, direct, inspire and protect you as you journey forth into the unknown. I radiate the eternal love of our Mother/Father God to each of you.
I AM Archangel Michael.
---
Message from Archangel Michael
Transmitted Through Ronna Herman, LM-07-2016
Transmitted through Ronna Herman * Copy freely and share. However, I claim the universal copyright for this article in the name of Archangel Michael.
CrystalWind.ca is free to access and use.
"Would you consider a small gift of $11.11 ?" :)
ॐ Namasté - Blessings!

© 2008-2019 crystalwind.ca. All rights reserved.
Featured Articles: Archangel Michael
The Family of Archangel Michael

Open or Close

The Families of Michael

(Note: This is incredibly difficult to express and so it is asked to be in neutrality and witness this information from an observational level. This way you will not be prone to attack it, however to utilize this information as a part of your informed awareness and self empowerment as you move forward on the consciousness evolution path. Galactic Human evolution is requiring we take responsibility to see and witness things that have been hidden from us. This is one of those major revelations that is very painful and controversial and as such, it is requested to be aware of it and then make your own internal decision on what feels internally right for you. Being responsible for the direction of your being and claiming self sovereignty and freedom for yourself as well as for others requires that we see all that is hidden, and we take responsibility for it, even when it's painful or unpleasant. )

Read More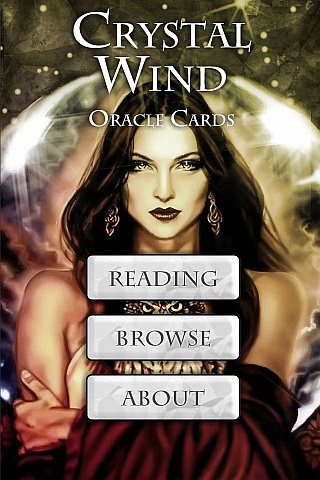 Cut Through The Illusions!