Category: Archangel Michael Written by Sharon Davis Views: 1219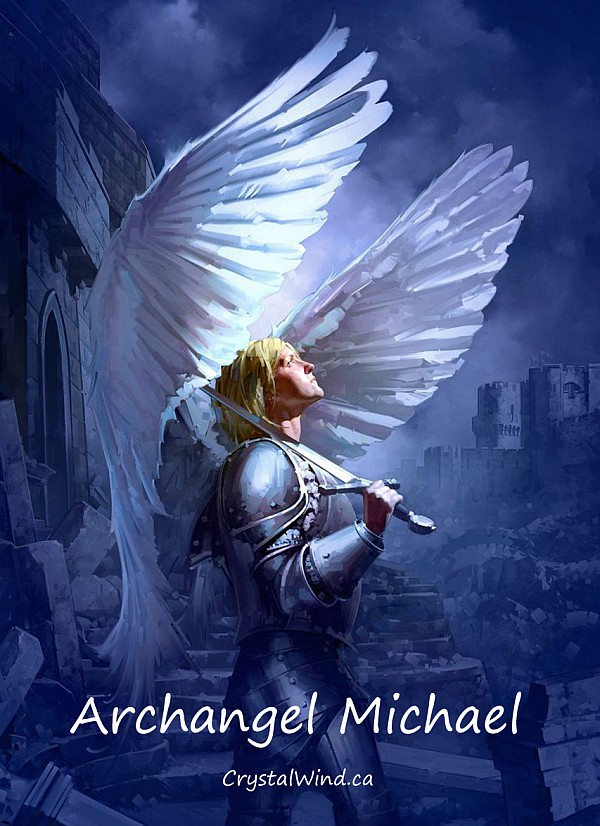 "Greetings everyone. This is Michael. I hope that all of you are well and are doing well. Our friend here has asked that I clarify for all of you the process on a spiritual path when a luminous pause takes place. For many of you, you may experience that as a loss–if someone else is taking that pause. So, allow me to explain more fully this process.
We call it the luminous pause because that's exactly what it is. Throughout all of creation there are pauses. There are pauses between actions. There are pauses between thoughts, and there are luminous pauses between the breath. So just as actions and moving forward are important, so is the pause. A pause has no time reference. It can be a millisecond in your time-frame or it could be months or even years. The timing does not matter. What is occurring in the pause does. On the spiritual path, there are many times when luminous pauses occur in your process.
For those of you who are having inner experiences, sometimes profound, there may suddenly be a pause in those experiences and instead you feel like everything is dried up and stopped. This simply means that the energy that is fueling your experiences has gone deeper within you to work on things that are more subtle than you can perceive. There are pauses in your daily workload, are there not? Sometimes you are very busy at work. Sometimes it is quiet. Sometimes so quiet that you wish it would be active.
There are pauses in momentums of relationships. Sometimes they feel glorious. You feel in sync with each other and in tune. And at others, your relationship may feel stale. You can't connect with each other. Sometimes this is because you haven't worked on your relationship enough to keep it alive and active. At others, it may be that the energy, if you are on a spiritual path, has shifted and each of you is moving in a little different direction for the moment so you don't feel quite as in sync as you were.
It is the same way when doing service–offering service as part of your spiritual path which this channel has graciously done. While it feels alive and full of light and energy, it feels right. But there come times in spiritual work where suddenly it doesn't feel right anymore. You feel called in a different direction. This may be overt like an inner message or even an outer message from a teacher. Or it may be more subtle. You may find yourself irritable suddenly with people that you used to feel very understanding about and compassionate for their failings. Suddenly it is almost intolerable to be doing that work. This is a sign that you have been getting the call and didn't listen, and now you feel it so dramatically that you must walk away. It can be the tiniest of triggers that suddenly make it very clear for you that this is no longer the place where you should be.
Now when someone is called to make a dramatic shift, perhaps like this channel, to move from being visible to silent and inaccessible, those of you who were connecting with her may feel a loss. It's fine. This is a delicate and perfect dance of the energy of your universe. When a void is created, something else that's even better will move in or you will be shifted into also having a luminous pause–a time for contemplation, for assimilating what you've been receiving, for integrating it into your own being.
Sometimes teachers step backward and are no longer as accessible so that the student has to find those things they were receiving from that person within their own Self. If you are always looking to another to feed you energy, light, understanding, how will you learn that all of it exists within you? So, there are times when those who offer service as a teacher step backward. They are called to step backward because it's the right time both for those who listen to them and for that person themselves.
There is never something wrong in this universe although right now it may appear to many of you that there is a great deal wrong. Allow it to play out. There is a higher purpose even when you can't see it. It may take months or even years for you to look back and say, "oh, that's what was going on" but it will come. This channel has been called back by her own teacher to go within, to focus more deeply on her own process for this time. It's fine. It's more than fine. It's yet another step in her own spiritual path, and we applaud it. We also applaud each of you because each of you who have connected with us here is on your own paths–looking for the truth, looking for answers, looking for that supreme silence within.
Remember, it's not found in another person. It's found within your own being.
Take the opportunity for the next couple of months to go deep within your own being. You are welcome to continue to listen to the videos, certainly more than once, if you wish. Understand that every time you connect with our videos, our
Talks, our offers of meditation, you are connecting live with us. For we dwell in a space where there is no time. When we perceive you connecting with us, we connect with you. So, whether this channel presents more of our messages or not you have them. You have the opportunity to get anything you need from any of the videos. They are simply conduits to connect with higher energy. And if you feel the pull to move on, we send you our blessings and we love you all very much.
Whether you're here or not, your angels and your guides always surround you with love and grace. And whenever we are needed, we come. You may not perceive us but we're there and we're sending you our love, our light and our blessings. We believe that this channel will return in a few months, and when she does the messages will be able to contain even more of our energy, so be at peace.
Have a wonderful and glorious holiday season. No matter what constraints are put upon each of you, you have everything you need within your own heart. You are surrounded by your own spiritual family always celebrating with you. You are never alone. If any of you are feeling resentment or anger or frustration about the constraints put upon you because of the virus, change the way you look at things.
Remember that you not gathering, you wearing a mask whenever you leave your home or with others who aren't in your immediate family, is love. It's your offering of love to others. Your way to offer protection, your generosity and caring. So, embrace these constraints as gifts–things that you are allowed to give to others with great love, with profound respect for them and their well-being.
Wear a mask. Keep your distance. Don't celebrate on the designated date. Celebrate another time. Have two Christmases next year and three thanksgivings. You can determine whatever you want. Have a happy un-Christmas or a happy new thanksgiving. They're just dates. Anywhere but in your experience, there's no calendar. There's no time, There's just love and light. You can create these holidays in your heart on the designated date if you wish and create them outwardly with loved ones at the right time.
One of the powerful lessons for every seeker on a spiritual path is learning to wait until the right time, to not force your will upon Divine will, but instead to flow with the light, to move with that inner guidance, that supreme flow of love. So, when you put on a mask to go outside say, "Thank you God, thank you Lord for giving me this blessing, this opportunity to offer my love and my protection to every single being I meet. What a blessed service. What grace." And for those of you in the U.S., who feel you're missing thanksgiving with loved ones, instead of feeling resentful say, "Thank you Lord for the opportunity to serve my loving family and protect them with my heart and my actions. May we have a beautiful thanksgiving in the future when they are safe and so am I. We can have a glorious thanksgiving in the future, and for now we'll have a glorious thanksgiving, each in our own hearts."
With that, we offer our love and our blessings to each of you.
May this holiday season be filled with gratitude, generosity of your heart and your actions, your benevolence and kindness even to strangers.
May you share your abundance of food, of clothing, and of toys, for little ones with great generosity. For even though you may have abundance, others have great lack. Allow your hearts and your hands to open in loving service. You don't have to expose yourself to the virus to do this. You have internet. You can go online and donate money to service groups who offer food. Donate money to groups who are collecting in order to offer clothing and goods for others who are in need. Offer money to groups who are getting toys and gifts for children who may not understand that the holidays are different this year, who are missing friends from school and are sad and afraid.
Give generously of your own loving heart, but also use your hands. Don't hold one behind your back. Offer with both hands, freely filled with love, gratitude for the opportunity to be able to give so abundantly.
May each of you be surrounded by radiant, divine light, and may your hearts pulsate with love and light.
We will see you again soon.
I am Archangel Michael"
Hi guys. Welcome to the channel. For those of you who don't know me, I'm Sharon from Angelics-speak.com, and I channel Archangels. Last week I put out a written message on YouTube. They allow you to write a quick note. And I'm thinking that many of you did not see it. So, I decided to do this message to help clarify what I said in the message last week, and why I'm doing this. I also stepped away last night from Facebook and from twitter, and I'm shutting down, for a temporary time anyway, social media for me. So again I wanted to explain this, and the best way I know to explain it is to ask somebody else to do it for me:) So, Michael has stepped forward to help explain why I'm taking a pause and what pauses like this are all about on the spiritual path.
Sharon Davis - I've been a serious meditator as well as a lightworker, a Reiki master and a nurse. Over time, I found myself experiencing contact with various spirit guides which eventually led to direct contact with Archangel Metatron. He has extremely subtle and very powerful energy. Communicating with him has brought immeasurable joy, love, and understanding into my life. Source
---
CrystalWind.ca is free to access and use.
Please support us with a small gift of $11.11 or $22.22 or $33.33.
Thank you!

ॐ Namasté - Blessings!

"Life is an echo, what you send out comes back."
© 2008-2021 crystalwind.ca. All rights reserved.
Featured Articles: Archangel Michael
The Family of Archangel Michael

Open or Close

The Families of Michael

(Note: This is incredibly difficult to express and so it is asked to be in neutrality and witness this information from an observational level. This way you will not be prone to attack it, however to utilize this information as a part of your informed awareness and self empowerment as you move forward on the consciousness evolution path. Galactic Human evolution is requiring we take responsibility to see and witness things that have been hidden from us. This is one of those major revelations that is very painful and controversial and as such, it is requested to be aware of it and then make your own internal decision on what feels internally right for you. Being responsible for the direction of your being and claiming self sovereignty and freedom for yourself as well as for others requires that we see all that is hidden, and we take responsibility for it, even when it's painful or unpleasant. )

Read More

The Michael Invocation

Open or Close

The Michael Invocation has been used for many years as a means of clearing people's energy, and the energy of their homes and other buildings. The Invocation has changed over time, as the situations people have found themselves in have become more difficult to manage, or more complicated to understand. It has never failed to provide relief on many levels - though the relief will only continue if a person chooses not to repeat the old patterns of behaviour that first got them haunted.

Read More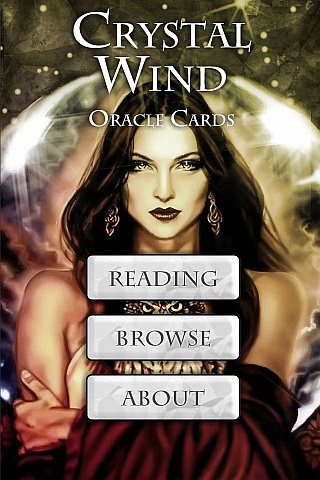 Cut Through The Illusions!
Who is Online Now
We have 1455 guests and no members online
X
Right Click
No right click