Category: Archangel Michael Written by Vania Rodrigues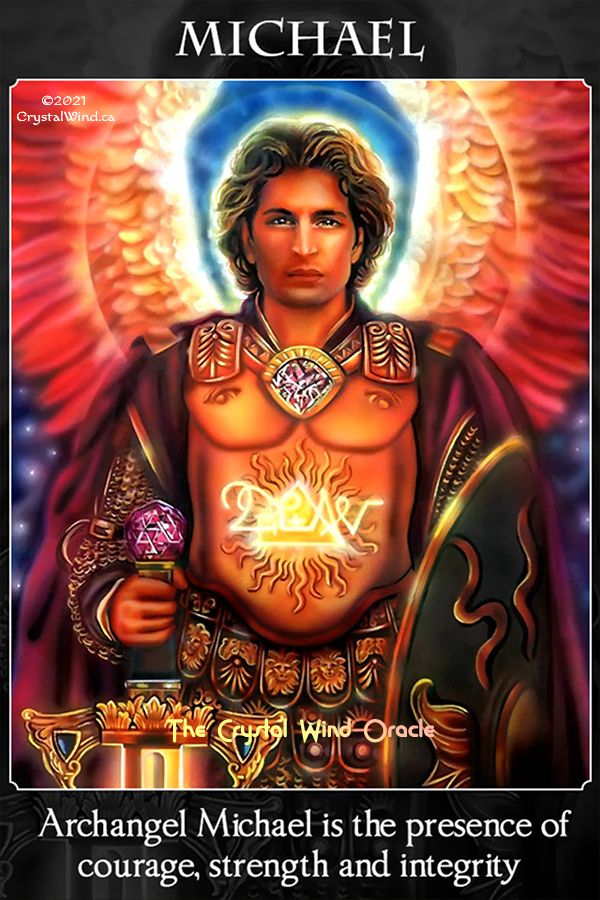 Dear ones! I AM ARCHANGEL MICHAEL!
My presence here today is full of joy and hope that each one of you has a peaceful heart, a peaceful heart, living in the here and now. Not waiting, not waiting, not thinking about tomorrow, not after; simply emanating, vibrating, lighting up in the present moment, in the here and now. I'm going to say to each of you, this is the path, this is the way for each of you to continue on that road to the Fifth Dimension. It's no use anxiety, no use worrying, it's no use living the future. Everything is changeable, and in the next second, none of you know where you will be.
So why vibrate the future, why vibrate doubt, why vibrate what you don't know? So vibrate the here and now. The here and now is a time for your mind to work, it is time for it to help you stay uplifted, to think good things, to plan in the here and now, what is emanating to you right now. Never forget that time is speeding up, very vibrating energies are arriving. This month is a very special month and I can tell you that a lot of energy is coming.
So the great wisdom, the great time for everyone is to take advantage of these energies, is to think about the here and now: What are you doing to emanate high frequencies? Are you vibrating gratitude, are you vibrating joy, are you vibrating trust, faith? If you answer yes to all of these questions, I would say that your vibration will be high and you will be picking up, taking advantage of all the energy that is being sent from off-planet. And then at that moment, it's that magical moment of thinking just a little bit ahead; to think of something that you very much desire, to think of something that you would like to resolve and that you would need all the help possible in the universe to accomplish.
So at these times when you're vibrating high, I'm going to say be careful with your thoughts; because even those who are not so good will be being picked up by those energies and they will make them happen whether you want them to or not. I'll give you an example: You take a small seed, put it in the ground, with the hope that it will grow into a long stalk and in the future a big tree and bear fruit. This all takes time, the time of nature, time that you have little to speed up. So I'm going to make the parallel: You have a thought that is that seed, but the thought, it doesn't need to multiply like a cell to happen, it is born ready, complete.
So when you emanate it, it's as if the tree is ready and immediately you pick the fruit, you don't expect it to happen. Maybe it doesn't happen that immediately, but I can add to you that all the energy that's coming in is very accelerated and it takes your thoughts, and it takes it to the production line and quickly it bears fruit, and you will reap what you sow.
So you have to be very careful what you think, for better or for worse. It's like the universe, I'll give you a very practical example: Let's say that until a while ago, there were some angels in your planet's space. So when you thought, you had a wish, a wish, you needed an angel available to carry it. And then he got into a service line, when some angel would release himself, he would go to that line, get his thoughts, his desires and take them to the production. Very well and it could take years, centuries and even incarnations. But surely one day you reaped, had the result of what you thought, acted or provoked.
So let's bring this situation to the present moment. Let's say that now the line is no longer one of thoughts, desires and actions; the line is of angels with nothing to do. So when you think or do something, quickly there is one there, available to put it into production and you get the result as quickly as possible. Today there is a traffic jam of angels to work. So, realize that everything is very fast-paced. So be careful with what you think and ask, be careful with what you emanate, because everything is being carried at the time and depending on what your evolution is, the return, the harvest will also be quick.
Of course that's not what's happening, I've just given one example, so you can understand how fast things are lately. And why so quickly? Because we need you to learn the lessons quickly so that you can reach a vibratory frequency compatible with the Fifth Dimension. If you don't learn, if you don't evolve, nobody will get there. So these energies that are coming in need to play that role, speed up the whole process. And I would say they speed up all the processes, including the lessons that you have to learn.
So it's no use getting angry, it's no use complaining, it's no use saying you won't do it. Be careful, because the lesson will come back more and more intense and stronger. And there will come a time when you will find yourself trapped and you will have to do it, you will have no choice. I suggest to each of you that each obstacle, each problem that appears, do not leave it aside, stop, analyze, and solve it, because only then will you be giving space for new problems to appear and you will take a step towards ahead on that journey of evolution. That's the way it's happening.
So why worry about the future, why worry about tomorrow? You have to worry about today, here and now. With the problems that you are like jugglers, throwing in the air and picking up one every hour, to solve. You already have too many activities to be done right now to be worrying about the future. If it will come, if it will not come, when it will come, it doesn't matter. Take care of your own problems, which are not few.
Take care of your bodies, drink lots of water. In the same way that the energies that are coming in are bringing you face to face with the issues, they are transforming your bodies. And that creates a lot of dirt, which can only be removed from inside their bodies with water. Tiredness, dizziness, nausea, a feeling of enormous heaviness in their bodies, it's nothing but dirt inside them. It's like you're pulling a bunch of garbage cans out of there. So to get rid of these garbage cans, you have to drink water, so that they come unstuck from your bodies. And it's not a little water, it's a lot of water; only water is able to clean their bodies at this time. What water? Whatever water it is, it doesn't matter what energy it is carrying, what matters is that it is water.
So don't let anything go by, each one of you, take care of your own issues right now. Forget about tomorrow. The day of tomorrow will be outlined according to what you planted back there, there's no point running away from it. So wait for the day to think about it, live each moment and each day. As I said in our last meeting, Portal 12/12 is on its way. And I'm going to need you guys to get ready for this last portal of the year. It will be an immensely important Portal. And I need each one of you to have a crystal in front of you. It doesn't have a specific type, I'll repeat: It doesn't have a specific type, it's just a crystal. Big, small, round, square, pointed; it does not matter. Each one will choose his own. If you want to buy a mine, buy a mine, if you want to buy a little ball, it will be a small ball. I'm not worried about size, color, type. I want only one crystal and I want this to be very clear to everyone: Please don't ask: "Which crystal I'm going to buy". I just said that either.
So arrive at the store and simply look, the one that your attention finds with it, I bought it, is the one that will be your crystal. So that's all I ask of you. "Oh, and whoever doesn't have the crystal, won't be able to participate in the portal?" I said that? Anyone who by chance cannot buy the crystal or cannot buy the crystal, there is no problem, he will do it without the crystal. Understood? There's not much or better, there's nothing to ask. It's all very clear. So get ready for the 12/12 Portal. The time will still be set, you will know.
In closing, I say to each of you: In this moment now that you are listening to my words; what are you vibrating The worry where you will buy the crystal, how will you buy the crystal? Do you realize that you are already there in the future? You should be right now, vibrating gratitude that you are hearing my words, gratitude that you are alive, gratitude that you have the understanding, that you understand my words, gratitude that your soul has brought you to this moment. That's what you should be vibrating right now, nothing more.
So learn to live in the present moment, learn to live in the here and now. And above all, be grateful for every minute lived, every experience lived, every learning acquired.
Translation by CrystalWind.ca.
Image Courtesy of The Crystal Wind Oracle and Artist Lisa Iris
oracle.crystalwind.ca - www.lisairis.ca
Angels and Light Therapies
Vania Rodrigues
Source
© 2021 crystalwind.ca. All rights reserved.
---
CrystalWind.ca is free to access and use.
Please support us with a small gift of $11.11 or $22.22 or $33.33.
Spirit Animal Totem Of The Day!
Featured Articles: Archangel Michael
The Family of Archangel Michael

Open or Close

The Families of Michael

(Note: This is incredibly difficult to express and so it is asked to be in neutrality and witness this information from an observational level. This way you will not be prone to attack it, however to utilize this information as a part of your informed awareness and self empowerment as you move forward on the consciousness evolution path. Galactic Human evolution is requiring we take responsibility to see and witness things that have been hidden from us. This is one of those major revelations that is very painful and controversial and as such, it is requested to be aware of it and then make your own internal decision on what feels internally right for you. Being responsible for the direction of your being and claiming self sovereignty and freedom for yourself as well as for others requires that we see all that is hidden, and we take responsibility for it, even when it's painful or unpleasant. )

Read More

The Michael Invocation

Open or Close

The Michael Invocation has been used for many years as a means of clearing people's energy, and the energy of their homes and other buildings. The Invocation has changed over time, as the situations people have found themselves in have become more difficult to manage, or more complicated to understand. It has never failed to provide relief on many levels - though the relief will only continue if a person chooses not to repeat the old patterns of behaviour that first got them haunted.

Read More

Archangel Michael: Are You Ready To Take A Stand?

Open or Close

Beloved masters, your greatest inborn desire is to return to full God-Consciousness; however, there is still much confusion as to how this is to be accomplished. Many of you are well on your way to becoming cocreative masters of Light once more.

Read More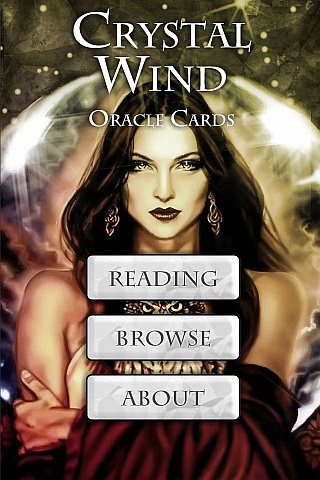 Cut Through The Illusions!
Who is Online Now
We have 943 guests and no members online
X
Right Click
No right click