Category: Archangel Michael Written by Vania Rodrigues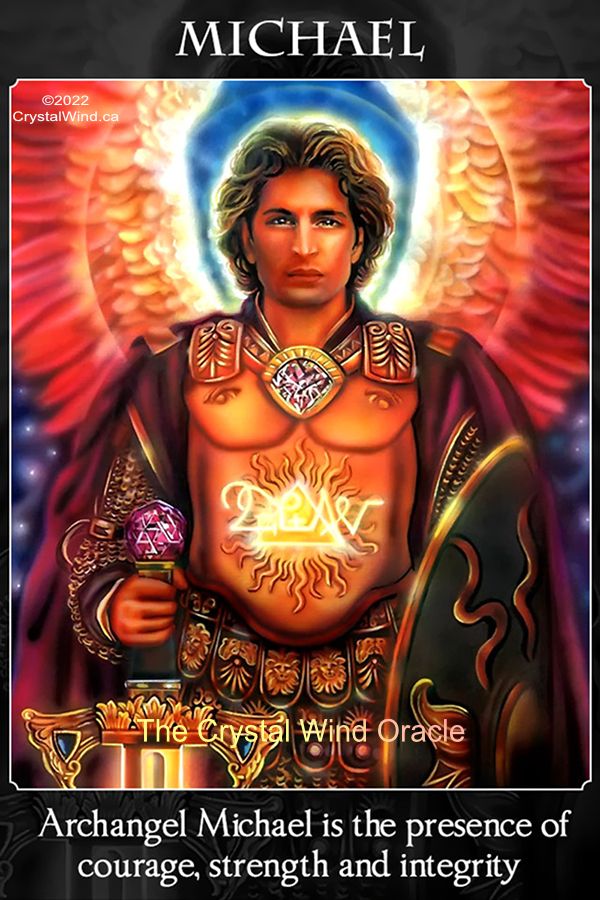 Dear Ones! I am Archangel Michael.
Another step has ended. Another round of the Journey of Forgiveness was closed. It is interesting how you perceive and internalize what we say. A mere word or term raises several doubts and questions not permissible at this point of the walk.
Why do you question what you have already understood? Why is it so difficult to believe that you understood is correct? Why do you need to ask the same thing repeatedly? Be sure that I seek the answers to those questions, including inside the minds of each of you. The only answer I receive is: "I don't trust myself. I don't trust what I have heard. I don't trust what I have understood", so I will ask once more.
Now I ask you: How come you are making this journey every day and have so many doubts on your minds? It is interesting how a mere approach causes so many doubts; why is it so? Ah, because there is always someone who likes to put their own doubts and ends up generating doubts in others. Or will it be that nobody really is doing anything with understanding?
You seem to be dummies put on a trail and continue walking on that trail. If someone asks: "Why are you there? I don't know. How did you get there? The answer is: I don't know. Will you continue? I don't know either". You are like little dummies. We say the things, and you merely shake your heads agreeing and do the things without understanding or heart, without noticing if what you are doing is right or wrong.
I've already said this here and will repeat it. If tomorrow I say: "Look, all you go to the window and throw yourselves down because we need proof that you trust us." I believe that some will throw themselves down because they do not stop and think and understand if what we are asking is wrong. "No, I won't throw myself down just because he asked. I trust and love him, but I won't do that!". And this is correct.
So, how come you make a journey like dummies without understanding what is being done? We said from the outset that we are treating Souls. This was not concealed, and a flood of questions asked if seeing people is the same as seeing Souls. Do you think you will see figures or spirits? The Souls had bodies one day, and you will see bodies. I don't understand why there is so much doubt; I don't know why it is so difficult to understand that each body is the cloth of a soul. Is it difficult to understand? I don't think so.
Interestingly, by the end of the Third Round, we still have this kind of question. Ah, I know why. Saint Germain said those who didn't see any soul would have to repeat the round. Oops! "Ah no! I won't repeat. Then, I've got to know if I see a soul". And what did you see? Little birds were jumping from twig to twig, birds flying in the sky, or maybe you saw actions, people, and moments. And you still ask how is it to see a soul?
It is hard to understand your minds. But, of course, everything was excellent; in theory, you understood everything. But nevertheless, a mere phrase causes such a stir. Why? Every day we said that if you didn't see anything, you would have to see it the next day. And now, on the last day, you despair? Indeed it is interesting.
My brothers, each trajectory we propose is a proposal. You are not forced to do anything. You do whatever your hearts want. Don't become dummies or robots that do everything we ask. You must feel in the heart whether you want or not to do a thing. It is not the despair of wanting to do everything that will take you to the Fifth Dimension. Instead, the learning, actions, and feelings you emanate every day will lead you to the Fifth Dimension. The number of courses, journeys, or meditations will not influence your walk to ascension or give it a weight. "Ah, doing this, you earn another point," No.
Each process is just a help, a way to better understand, a cleansing, and not a change of habit. Understand that we are cleansing Souls. Yes, we are. However, it is useless if not done with the heart. So, why so many doubts and questions that do not make sense?
The time is to believe what your hearts emanate, particularly in yourselves, instead of what we are saying or not.
I don't want dummies. I want minds thinking and involved in everything that is being done. Not robots or dummies that do not feel; when something happens, they stop and think. I can't understand why there are so many doubts and uncertainty. Next week we will continue the journey. As some masters already said, we will reach a peak. It will be a different journey step, and I hope you understand it before starting.
Don't reach the middle or end of the round with many doubts. Stop and listen to what we will say. Stop asking about what has already been explained. Understand that there is no reason to depend on anybody to obtain information. All is there. However, suppose you are lazy to look for information or read and think it is easy to ask. In that case, I have a question for you: suppose that tomorrow or any day I say: Tomorrow you will go to the Fifth Dimension. I cannot imagine the number of questions such as: how, when, in what manner, and with whom? that we will receive. You don't trust, you want every little thing explained, in written and preferably with someone repeating what is written, so you understand it well.
You must learn to trust and wait. Otherwise, the walk will get harmed because you stay in the same place. Any walk, whether a walk to ascension or any other, is solitary. You must hear carefully. If you did not understand, then listen again. Still not understanding? Call us. Ask for our help, and we will be there to help you know. Don't depend on another person to make your decisions.
Don't depend on others to understand anything. The other person has as many doubts as you. Did this person understand correctly? Will that person seek the answer from us, or is he giving you a response from his mind? I hope you do learn this. The colleague knows and understands everything from his own perspective. You must have your own perception because you are not the same person. Each human being/soul is unique, as well as his habits, understanding, and wisdom. Nobody is equal to the other. So, why does the answer have to come from another person?
You fail to learn this point. Ah, but there's always that group that will answer simultaneously: "I can't hear anything; I can't understand nothing; I can't get the answer from you." That's fine. You have already determined, and many times, that you can't do it, so do you know when you will? Never. The connection with us is a walk too. Every time you call us and ask something, a part of the connection is created. Another question and that connection expand until a day when this connection will happen, and you will have your answer.
Think, think a lot about this. I already said, but I will repeat: The answers must come from your hearts, your masters, your Higher Self, and not from another person. Why is it so difficult to understand? So, we will continue with the journey. Next week we have another step. It will be interesting, and I hope you have already made your "mea culpa." Look inside yourself and see what you did not understand. If you didn't understand something by seeking what has already been said, don't look for the answer from another person. The answers are there with you, not in another person's mind. I hope you have this consciousness.
Translation by CrystalWind.ca.
Image Courtesy of The Crystal Wind Oracle and Artist Lisa Iris
oracle.crystalwind.ca - www.lisairis.ca
Angels and Light Therapies
Vania Rodrigues
Source
© 2022 crystalwind.ca. All rights reserved.
---
CrystalWind.ca is free to access and use.
Please support us with a small gift of $11.11 or $22.22 or $33.33.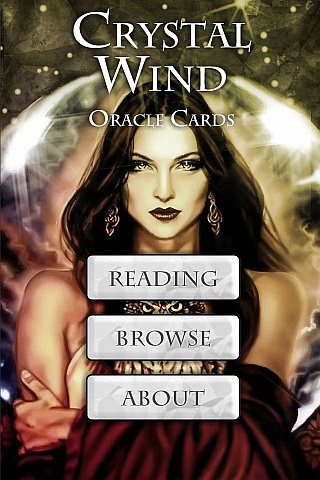 Cut Through The Illusions!
Available On

Spirit Animal Totem Of The Day!
Featured Articles: Archangel Michael
The Family of Archangel Michael

Open or Close

The Families of Michael

(Note: This is incredibly difficult to express and so it is asked to be in neutrality and witness this information from an observational level. This way you will not be prone to attack it, however to utilize this information as a part of your informed awareness and self empowerment as you move forward on the consciousness evolution path. Galactic Human evolution is requiring we take responsibility to see and witness things that have been hidden from us. This is one of those major revelations that is very painful and controversial and as such, it is requested to be aware of it and then make your own internal decision on what feels internally right for you. Being responsible for the direction of your being and claiming self sovereignty and freedom for yourself as well as for others requires that we see all that is hidden, and we take responsibility for it, even when it's painful or unpleasant. )

Read More

The Michael Invocation

Open or Close

The Michael Invocation has been used for many years as a means of clearing people's energy, and the energy of their homes and other buildings. The Invocation has changed over time, as the situations people have found themselves in have become more difficult to manage, or more complicated to understand. It has never failed to provide relief on many levels - though the relief will only continue if a person chooses not to repeat the old patterns of behaviour that first got them haunted.

Read More
Who is Online Now
We have 860 guests and no members online
X
Right Click
No right click