Help keep CrystalWind.ca resources free for everyone. To share the articles posted here daily we rely on readers like you. Please donate today.
Blessings!
Category: Archangel Michael Written by Vania Rodrigues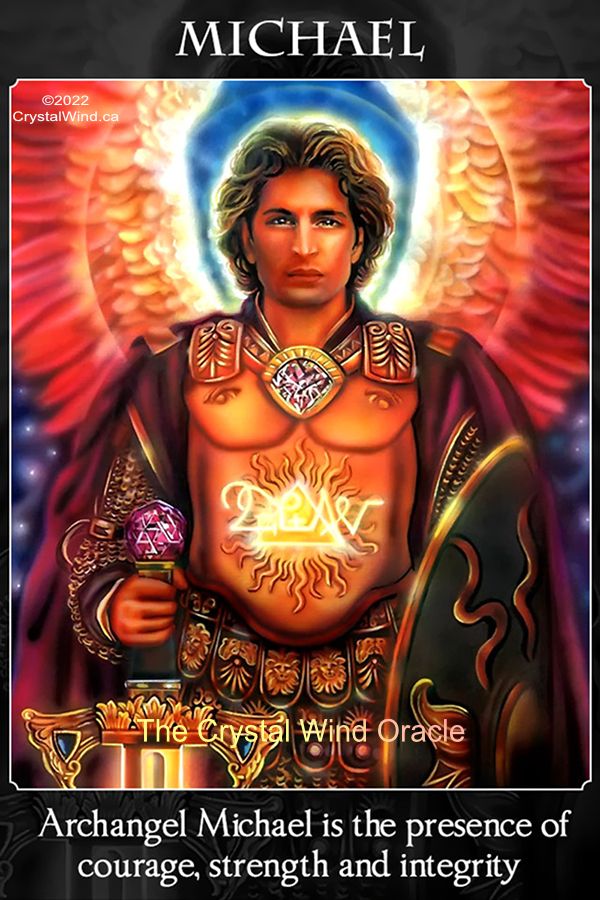 Dear Ones! I AM THE ARCHANGEL MIGUEL!
I like to come here from time to time. The paths are becoming brighter and stronger for those who continue to follow the path. At each step, you must stay in the same idea, structure, and vibration achieved during all that you have done.
Remember: The last journey made, it didn't end everything, it didn't close everything, it didn't cleanse everything, it didn't make you ready; there it was a great help to your souls to free themselves from all the connections that were holding them back through thousands and thousands of years.
Of course, not all of them; some didn't have that many connections. Those who have been here long have taken much of their weight. But the journey doesn't end there. The journey to the Fifth Dimension continues. So don't let the ego start dictating again that you are perfect, you are great, and you don't need to do anything else. And don't forget: that which is not kept is lost. So what good is it that you have been cleansed of many connections if you have old feelings, including old feelings toward people?
So I would advise you to redo the Saint Germain Meditation, the last one on the Journey of Forgiveness, every week. Because you keep remembering things and bringing the connections back because the heart is not entirely satisfied, there is still hurt, resentment and pain to be transmuted. So I advise you to resolve these issues within yourself because if you don't, soon the journey will be to no avail. After all, you are bringing the connections all back again.
Remember that minds keep working, and if you keep attached to the past, remembering bad times, it all comes back. It is all very subtle. The line between breaking and the re-emerging connection is fragile. Is this what you want, to be filled again with these connections? Remembering someone who has gone with love, gratitude, and joy does not resurface the connection because love and gratitude do not bind anyone to anyone. Now any other feeling of low vibration starts to resurface the connection again. And if you insist on it for so long, it comes back with full force.
So why keep remembering the past? Why keep remembering sad moments, moments that added nothing to your journey, only suffering and pain? Please don't tell me that you like to suffer! I sincerely believe that you don't like that anymore. I hope you have already freed yourself of those feelings. Now you only want to experience joy and peace in your hearts instead of more suffering and pain. But if that is your choice, fine, go ahead. Now, don't forget to do the Saint Germain meditation afterward. But also don't forget that for everything there is a limit.
It is not simply doing the meditation, like a medicine you take to cure an illness, and there is a medicine that is available forever. No, it's not like that. Meditation will work; it will break the connection if the regret has been genuine. Otherwise, nothing will be done, the link will remain there, and your soul will take on this weight again. So, effectively what do you want?
Remember, a while ago, we decided to take care of your souls so that you could free yourself because your human minds were not helping much. We cleaned your souls, and now you want to take it all back? Why can't you stop thinking about suffering and pain? What a weird habit! You want to remember good things, remember good things; you want to remember bad things, stop and remember good things. Why insist on error, why insist on suffering and pain?
Let me say something here: For many, suffering appeases every evil their soul has ever done. What if I tell you it doesn't? What if I tell you that all the suffering you cause someone or yourself only increases that weight on your soul? That you do nothing to appease anything with suffering and pain? This was taught to you, and you believed it. And the souls, no matter how much we at the Karmic Council, spoke up: No, it is not with suffering that you are going to close this karma, you insisted... "No, I need to go through the pain I caused." So to some extent, we understand, and we think it's valid; you feel the pain you caused, but this does not erase the problem; this does not close your debt; the karma continues.
You have suffered the pain you caused very well, but have you learned? Ah, okay then; if you understood, well done, congratulations to you. Now if you didn't understand, it was no use, your suffering was useless. Do you realize that you don't gain anything from it? To heal from something practiced there needs to be an awareness of what was done, asking for forgiveness for what you caused, and learning: "I will not repeat this again." This, yes, assuages karma. It is not by suffering that you will appease anything.
So let's stop cultivating suffering and pain. And I remind you again: Everything you complain about, you are clamoring for again. You have acquired terrible habits for your walks, and one of them is this: Complaining. Complaining is crying again for the same thing. It's not just talking, talking, putting it out, as many people say, "Oh, I need to put it out." Very well, you put it out and put it in because you emanate and will receive back all that you created emanated. What was the great advantage?
There wasn't, there isn't. Stop complaining. Stop complaining that the world is like this, the world is horrible, that the world is this, that the world is that. You will attract more of that to your walks. Forget about the world out there, it is an illusion set up precisely for you to act in this way: to complain about everything. And everything you complain about comes back again and fills up that world a little bit more, of precisely what you complain about.
Can't you see that? Whatever you complain about, you fill the world with more of it. But you keep on complaining. Nothing is good, nothing sucks, everything is terrible. There is not a moment of gratitude in your life, only complaining. Just complain. And you complain because your lives don't get better. Do you know when life will get better? When you stop complaining, your life will begin to attract the good things you emanate. Those who only complain cannot emanate good things if you emanate any. He only complains and emanates terrible things.
So what kind of walk are you creating? What's the use of participating in walks, asking for forgiveness, and doing everything right? It's over, that's it, back to the same habit of complaining, doing wrong, talking about the other, judging, and criticizing. You haven't learned anything. It is interesting how you behave. It's as if you go to school and learn many beautiful things; while you are there, you are radiant, happy, and wonderful. Then the course is over. There, you have forgotten everything you learned; you go back to living as if you didn't take the course.
What is this lifestyle that you choose? Why do you always choose the side that is bad for you? Why do you think you can't deserve good things? Why do you think you can't stay in that vibration of all you have received during the course? Do you need to start going down the slope of frequency as fast as you do? It won't do you any good to retake the course again because it proves that you don't learn anything. It demonstrates that you are in the moment, and that moment is not from the heart. That moment is not in the here and now, you are doing "Because everybody does it, so I'm going to do it too. And let's go and do it!" And then the course ends, you didn't learn anything, because you didn't do it from the heart, you just did it because most were doing it. Why did you do it at all? "Oh, I don't know, I did it because everybody else did it". Really. And you learned nothing."
So my brothers, which path are you following now? Ask yourself this question. Are you applying all that you have learned? Are you really maintaining a walk of only good things, of only speaking high things, not judging a brother, not criticizing, not looking down on a brother, not discriminating, are you doing all this? Please don't lie to yourself.
I would say that everyone who is listening to me here now, only a few, is doing all this. A few, I will put very few. I would say you can count on your fingers. Why is that? Because you forget everything you learn. While learning, you are excited, happy, and on top. When the course is over, that's it. You forget everything, make the same mistakes, and have the same errors cured during the course. Then there are some here asking: "What course? What did I miss? What do I need to do, where is the course?"
You get it. What did I just say? You didn't even pay attention to it. Want to know where the course is? Listen to the video again. Do you understand what you are like? You are like ants attacking sugar. "Where's the sugar, where's the sugar, where's the sugar? I found it". So you all go for the sugar. Now, why go for the sugar? For ants, it is part of their being, not you; you can have other choices. So you are always running to what someone else is running to. The heart is never heard.
"Everybody is running. But I'm not in the mood." Listen to your will; your heart says, "No, you don't need this, or this is not your time to do this. But those who insist, "No, I'm going, everybody else is going, I'm going too." And then you do it, and in the end, you wonder, "I didn't learn anything; why? "First, because you weren't there with your heart. Second maybe because it wasn't your moment, perhaps because you weren't ready, you did it because everybody else did it, and what did you get? One more, maybe a paper accumulated in the drawer, a technique not understood, because you didn't do it from the heart, it was not your moment.
Yes, my brothers, you still have a lot to learn, and the worst thing is that most of you think you are up there. I would even say that many believe that they have already passed the fiftieth floor because they are so well that they have already passed. You are so wrong. Few have made it, and few have left the tenth floor. Because until you learn all the information you have been given, you don't leave. It is as if you go up a staircase the next day, you come down it. And then you go up again, and then you go down again, and then you go up again, and then you go down again. Like those little animals that run around in a cage and you think it is so cute, watching the animal thinking it is getting somewhere, to get out of there, not to make fun of you.
You are that little bug running around on that wheel, thinking you are getting somewhere and not; you are in the same place. You will only leave the place the day you learn but learn from the heart and everything that is taught. Then I will say that you will even be able to open the cage door because that little wheel, you will already be aware that it is not taking you anywhere. And what do you need to do?
Free yourself, free yourself from all that you have learned and that you thought was right. Throw it all away, and learn everything new. Then I will tell you that for every stair you climb, the next day, you will go up another floor, no longer going down. And then you may even reach the fiftieth floor very quickly. And what's more, you might even pass it.
Translation by CrystalWind.ca.
Image Courtesy of The Crystal Wind Oracle and Artist Lisa Iris
oracle.crystalwind.ca - www.lisairis.ca
Angels and Light Therapies
Vania Rodrigues
Source
© 2022 crystalwind.ca. All rights reserved.
CrystalWind.ca is free to use because of donations from people like you. Please help support us!
Blessings!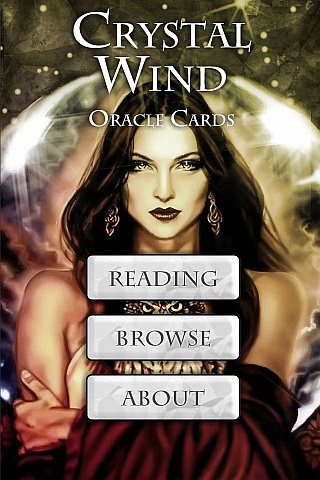 Cut Through The Illusions!
Available On

Spirit Animal Totem Of The Day!
Featured Articles: Archangel Michael
The Family of Archangel Michael

Open or Close

The Families of Michael

(Note: This is incredibly difficult to express and so it is asked to be in neutrality and witness this information from an observational level. This way you will not be prone to attack it, however to utilize this information as a part of your informed awareness and self empowerment as you move forward on the consciousness evolution path. Galactic Human evolution is requiring we take responsibility to see and witness things that have been hidden from us. This is one of those major revelations that is very painful and controversial and as such, it is requested to be aware of it and then make your own internal decision on what feels internally right for you. Being responsible for the direction of your being and claiming self sovereignty and freedom for yourself as well as for others requires that we see all that is hidden, and we take responsibility for it, even when it's painful or unpleasant. )

Read More

The Michael Invocation

Open or Close

The Michael Invocation has been used for many years as a means of clearing people's energy, and the energy of their homes and other buildings. The Invocation has changed over time, as the situations people have found themselves in have become more difficult to manage, or more complicated to understand. It has never failed to provide relief on many levels - though the relief will only continue if a person chooses not to repeat the old patterns of behaviour that first got them haunted.

Read More

Archangel Michael: You Are Shape-shifting Into A New Reality

Open or Close

Beloved masters, a new day is dawning on your Earth, an era that has been prophesied and foretold for many ages past. The holographic pictures and frequency patterns that have formed your personal reality are shifting. That is why you feel so vulnerable, and you no longer have an identity that you can relate to or familiar parameters to guide you.

Read More
Who is Online Now
We have 970 guests and no members online
X
Right Click
No right click