Category: Archangel Michael Views: 1719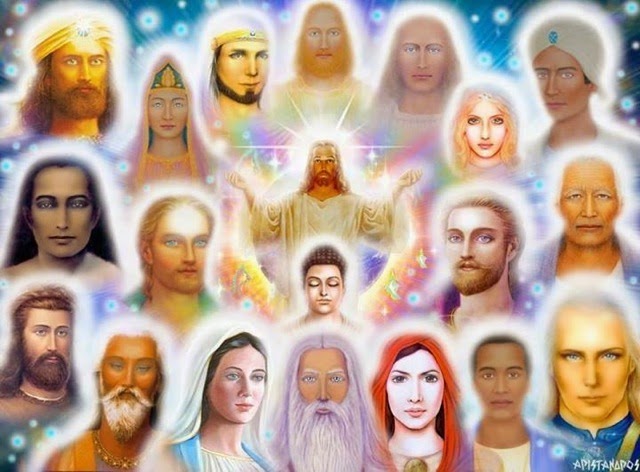 The energies of ascension have been active since the 12/12/2012 and have been accelerating ever since. The awakening of human consciousness has increased awareness world wide of corruption and the hidden agendas of those in power, which has resulted in the fall from grace of many political and high-profile figures to date. The most recent uprising has been against corruption and paedophilia in the Roman Catholic Church which has showcased the many failings of doctrine that flies in the face of basic human need. Acts of terrorism, travesties of war against innocent humans and single, often random acts of violence have increased and many souls have decided they have had enough, resulting in sudden deaths by suicide or 'accidents' that provide a death door and escape from the harsh realities of life on Earth.
All humans live under the Law of Harmlessness, yet all humans transgress this law every single day ranging from the smallest of actions, such as killing a fly, to the largest travesties of taking their own or someone else's life. Putting oneself or someone else in danger of harm is a breach of this law, yet people seem to take the gift of life so casually. Life is a gift that cannot be measured by monetary value, nor can it be replaced once it is taken away. Death may seem like the way out of a miserable life, yet all it takes is to change one's perspective of their reality to change their mindset from unhappiness to joy.
The state of peoples' minds on Earth affects everything that happens on Earth, from minor accidents, flares of temper and violence to the catastrophic changes in the weather. All in the universe is united in thought, word and deed and nothing can be unaffected by the actions, thoughts or words of any individual on any planet in any galaxy in the Universe. Every action has an equal and opposite reaction and, as the pendulum swings one way, so it must reverse its action and return. As the saying goes, what you give out will come back to you so, if you are violent and angry, the reactions from others back to you will be the same. If you are loving and friendly, people will return the emotions, even if they started out feeling differently. This is called the Law of Attraction and it is one of the three major laws governing the Universe.
Every considered or unchecked thought is an energy that spirals out to the atmosphere, mingling with every other thought from every other human on Earth, creating a mass of consciousness that cannot be seen, but its reverberations affect every living and non-loving thing on Earth and beyond. If it is predominantly positive, the effects will be equally as positive. However, as many of you may have noticed, the predominance of negative emotions in the collective consciousness can be felt by people around the world and is evident on the news as war, terrorism, fire, floods and earthquakes resulting in a mass exodus of souls from the planet.
There are millions of people around the world awakening to the fact that the only saviour of the world is Love, and the only people they can work on is themselves. As more and more people begin to find their own spirituality outside of doctrine and religion, the more light goes out to the world and mingles with the darkness. The resulting conflict is bringing much instability to the weather as well as to mass human emotions, and the collective consciousness is constantly fluctuating between polars of negativity and positivity. On the ground, and in the physical realm, this looks like escalating violence amongst humans, unpredictable weather patterns and an increase in the number of catastrophes around the planet and an unprecedented number of deaths. It also means that, as the veil lifts and more people wake up and begin to raise their consciousness, that more and more lies and untruths of people in power are being revealed. No longer can those who gain power at the expense of others hide behind illusion and glamour; as the façade falls away, there will be many more falls from grace.
The world that you live in, Dear Ones, is an illusion of mammoth proportions. Every single human on Earth is an ethereal being having a human experience to expediate the completion of the number of lessons they need to learn towards soul growth, enlightenment and mastery. Consider this: at the time of your death, what can you take with you? If you looked back on your life, what would you hold in your heart to treasure in the afterlife? It doesn't take much to realise that what is most important in life is not material or solid and cannot be bought. If you died tomorrow, would you leave with love in your heart and integrity in your soul. Would you be remembered with love and heartache or relief that you were no longer around?
The way you live your life is what you take with you, Dear Hearts, and the imprint you leave on the Earth can impact the people you knew for a long time. What do I mean? Considering that every thought word and deed connect to the human collective consciousness, it is a poignant reminder that people who pass over are remembered by those who knew and loved them. The way they are remembered also affects the collective consciousness, so the legacy you leave will continue affecting the world well after you have departed this life. Will you be remembered with remorse, hatred and ill-feeling, or will you be discussed with loving words and fond thoughts?
Food for thought, is it not?
I AM Archangel Michael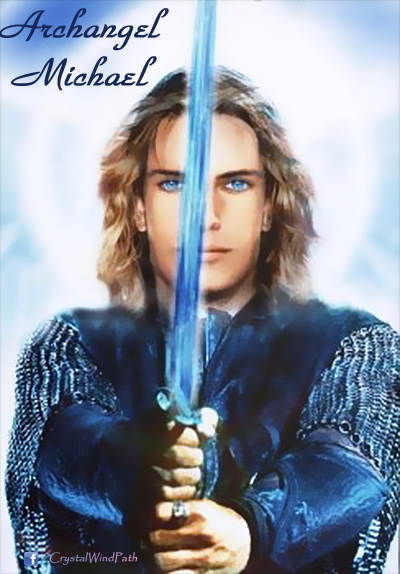 Credit: Victoria Cochrane
Victoria Cochrane is an Advanced Theta (TM) Healer and Reiki Master who connects with Divine Energy to witness powerful healings, channel messages from spirit and to give accurate psychic readings. She reads Tarot and Angel cards, can connect to passed over loved ones and return to people's past lives to affect healings that then allow them to be
CrystalWind.ca is free to access and use.
Please donate a small gift of $11.11 or $22.22 or $33.33.
Thank you!
ॐ Namasté - Blessings!

© 2008-2020 crystalwind.ca. All rights reserved.
X
Right Click
No right click