Category: Archangel Michael Views: 7818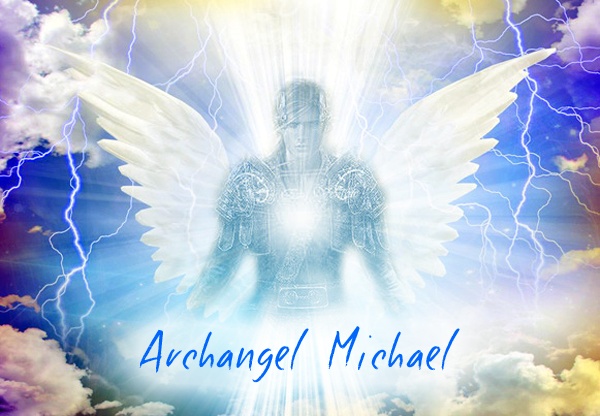 I, Archangel Michael, come forth to speak with you about the Seeds of Creation with the purpose of awakening your inner remembrance. Every soul upon the Earth now is connected to or extends from those who anchored the Seeds of Creation into the Earth to bring forth life, experiences and journeys of evolution. When the Earth was created, there were Seeds of Creation anchored which formed the Earth and set intentions for those who would exist upon her. The Seeds of Creation composed of light and holding the energy of the Universe of the Creator acted as a source of navigation for the Earth and her humanity with a focus upon fulfilment and connection with the Creator. When a new civilisation is born upon the Earth, of which there have been many, new Seeds of Creation are anchored to support their existence and their purpose. Not only are they anchored into the Earth, the same Seeds of Creation are anchored into humanity as templates of light to encourage all to create from the intentions set within these light seeds.
Each time a major shift of spiritual awakening and ascension is instigated and occurs upon the Earth there are Seeds of Creation anchored by light beings to support and manifest the shifts taking place with ease and perfection. This means that when we examine all the Seeds of Creation anchored into and currently held within the Earth we can view the entire history for the Earth, all the intention of different civilisations, each and every ascension shift that has occurred for Mother Earth and her humanity. We are able to understand the purpose of everything which has occurred and what the build-up of energy and consciousness is creating. The Seeds of Creation act as valuable markers to understand the Earth and the current ascension levels of humanity. They allow us to glimpse the wisdom and truth of those who are anchoring the Seeds of Creation as well as evaluating the evolution of humanity.
The Seeds of Creation held within Mother Earth have been embedded and hidden, along with this humanity has been blind to these magical light expressions from beyond the Earth which hold great wisdom. This has meant that it is impossible to even contemplate the existence of the Seeds of Creation. As more love anchors into the Earth from the Venus Beings and inner plane beings, humanity's ability to recognise the light, power and truth of the Creator awakens and reactivates. More and more souls are discovering they have the ability to connect with the light and love of the Creator receiving its wisdom, understanding it and being able to grasp how it aligns with their own physical reality. To humanity and those aware of the presence of the Creator's light it may appear that the Seeds of Creation are now awakening, coming to the surface to be received when it is actually that humanity is awakening, becoming aware of the Seeds of Creation and moving towards them to receive them.
Each Seed of Creation holds tremendous volumes of light and wisdom; some hold within their energy the knowledge and purpose of an entire civilisation. The Seeds of Creation offer to you an insight into your original essence, your original purpose and your original existence. They can take you back to the origins of your energy and existence both on the Earth and the inner planes. Some allow you to understand civilisations beyond the Earth as well recognising the presence of the Creator in everything and everyone. There are Seeds of Creation which demonstrate the greatest potential for humanity upon the Earth as spiritual being existing in physical bodies. Some Seeds of Creation offer guidance as to how to bring humanity and the Earth into greater alignment and attunement with the Creator. The Seeds of Creation, of which there are many, are so valuable because once humanity connects with them, they begin to understand the purpose of everything occurring within and around their beings. They see the patterning that is continuing to manifest, the karmic healing taking place and begin to understand their role in the evolution of the Earth. Each person holds a role upon the Earth which can be discovered within the Seeds of Creation. The value of the Seeds of Creation is immense; they cannot be destroyed because they are created from such profoundly pure light from the Universe of the Creator. Attached to each Seed of Creation is the original energy which created the seed, often created by loving Extra-terrestrial Beings, it is as if from the seed we can travel along the energy pathway of its creation returning to its original source. Its original source is first the Creator and then the being or beings who manifested or birthed it into existence, anchoring it into the Earth. Through the Seeds of Creation, we can understand so much more about those who support the Earth and of course the beloved Creator.
With a simple intention and a pure loving heart, you can allow yourself to connect with and be guided to the most appropriate Seeds of Creation which will offer to you new insights, energy vibrations and remembrance. I, Archangel Michael, cannot state what your experience with a Seed of Creation will be like as it is different for each soul. I do know you will be filled with supreme and powerful light in abundance. It does not matter if you do not understand the wisdom and knowledge the light holds as it will create the necessary activations within your being. When you allow yourself to connect with a Seed of Creation you allow yourself to be realigned to the truth within you. Thus you take a step in returning if only a little to your original essence. It is important to remember that all the Seeds of Creation even those that are connected to civilisations which you did not partake in or ascension experiences you were not present for, are held within your soul for you to access and explore because of your unique connection with all beings. Each allows you to reform and revitalise your energies and alignment to the Creator to experience a greater unity with the Creator and all upon the inner planes. You awaken yourself into the Universe of the Creator which is held within your being.
Throughout different periods of your ascension different Seeds of Creation will be more valuable for you to connect with. They will catch your attention because they know that if they are awoken and brought into your being and reality to merge they will create a necessary healing, shift and empower the ascension process taking place within all. The Seeds of Creation for Atlantis has already been revealed and is being brought to fruition now. Sometimes when a Seed of Creation is brought into the consciousness of humanity, the karmic energies connected to the energies it holds (the energies and experiences created which do not align with the Seed of Creation) come to the surface to be recognised and healed. Humanity is still working through the karmic energies of Atlantis. We will know when the primary Seed of Creation (there were many additional seeds created) is fully present within each person and the karmic energies of what occurred in Atlantis is healed because many will experience harmony between technology and spirituality.
Another Seed of Creation coming to the awareness of humanity now is the primary Seeds of Creation from Lemuria. These are the first Seeds of Creation created for Lemuria which are extremely pure holding deep knowingness and remembrance of the Creator. They hold the codes of the pure consciousness of the Lemurians which were without ego and fear completely focused upon love. Their main focus was to bring and reform the Creator upon the Earth. Due to humanity's ascension, many are ready to recognise, receive from within and embody once more this consciousness as it is needed to support the manifestation and greater experience of the Era of Love upon the Earth. There are other Seeds of Creation born from Lemuria; some have the attached karmic energy of the devastation caused at the end of Lemuria, which impacted upon and created the fall of Atlantis.
A Seed of Creation never creates a negative impact or experience; its energies are of only pure intentions however when humanity loses connection with the Seeds of Creation within them, especially those for their current embodiment then devastation and chaos can be created. The Seed of Creation does not take on the devastation or chaos created, however, they become linked or connected because healing and resolving the negative energies is required. When you connect with a Seed of Creation, you will not always experience the chaos and devastation attached to the Seed of Creation. It may be that you only connect with and experience the pure light of the Seed of Creation, or you may realise an aspect of yourself that requires to be forgiven, healed or set free. This will then amplify your experience of the Seed of Creation and your current ascension because you will be clearing your being to experience a deeper connection with the Creator. Please do not fear the Seeds of Creation, it is often that you connect with them in your reality without realising. At this time, you are ready for conscious awareness of and experience of the Seeds of Creation to create beautiful transitions and transformations within your being.
You may call upon my energies, Archangel Michael to support your work with and exploration of the Seeds of Creation:
'Archangel Michael, I call upon your continuous support, protection and guidance. It is my wish to connect with the most appropriate Seed or Seeds of Creation within my being now to support the acceleration of my spiritual evolution (or you may place here anything you wish to explore within you or manifest in your reality.) Let me experience, connect with and acknowledge the Seed or Seeds of Creation, experiencing their light and wisdom unfolding gently, perfectly and easily into my entire being. If there is healing within my being which is required to take place, Archangel Michael please guide and assist me to create and experience it with ease and perfection in your presence. I surrender to your divine guidance and protection now. Thank you.'
To access the primary Lemurian Seeds of Creation:
'Archangel Michael, please assist and support me in connect with and receiving the primary Lemurian Seeds of Creation which are appropriate for me to receive now. I open my heart to remember the pure and sacred consciousness of my original essence bringing this into realisation and manifestation in my reality now. Thank you.'
With eternal angelic blessings,
Archangel Michael
---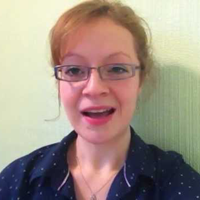 Channelled through Natalie Glasson - 4th November 2016
Natalie anchors the Wisdom of the Light Community, which is a large and vast group of varied light beings who are devoted to assisting the Earth and its humanity. The Wisdom of the Light Community is ever expanding as Archangel Michael who oversees the community allows all to channel their wisdom and consciousness through Natalie. You may access and integrate the energy of the Wisdom of the Light Community to aid your spiritual advancement through meditation while holding the intention of experiencing their energy. It is the channellings from the Wisdom of the Light Community that Natalie shares through the Sacred School of Om Na.
www.omna.org
CrystalWind.ca is free to access and use.
"Would you consider a small gift of $11.11 ?" :)
ॐ Namasté - Blessings!

© 2008-2019 crystalwind.ca. All rights reserved.
Featured Articles: Archangel Michael
The Family of Archangel Michael

Open or Close

The Families of Michael

(Note: This is incredibly difficult to express and so it is asked to be in neutrality and witness this information from an observational level. This way you will not be prone to attack it, however to utilize this information as a part of your informed awareness and self empowerment as you move forward on the consciousness evolution path. Galactic Human evolution is requiring we take responsibility to see and witness things that have been hidden from us. This is one of those major revelations that is very painful and controversial and as such, it is requested to be aware of it and then make your own internal decision on what feels internally right for you. Being responsible for the direction of your being and claiming self sovereignty and freedom for yourself as well as for others requires that we see all that is hidden, and we take responsibility for it, even when it's painful or unpleasant. )

Read More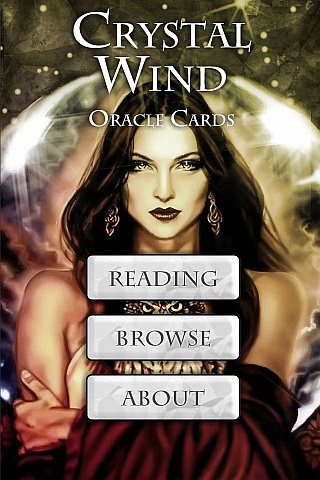 Cut Through The Illusions!