Category: Archangel Michael Written by Leslie-Anne Menzies Views: 2694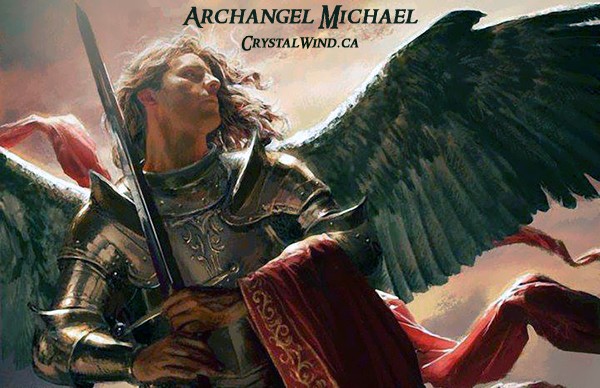 Greetings and love, I, Archangel Michael, extend to you now. I would like to make you aware of the angelic energies that are present in your being, especially in your auric field known as the Angelic Body. The Angelic Body maintains the sacred vibrations of the Angelic Kingdom and allows them to connect and produce the qualities of the Angels in their being, in their reality and spiritual growth.
The Angelic Star Gates exist within your Angelic Body, which is a level and a dimension of your auric field. Angelic Stargate can remain dormant until activated. It is not appropriate to activate all of the Angelic Star Gates within your Angelic Body unless you are instructed to do so, although by activating some of your Angelic Star Gates you can create a larger Angelic Star Portal similar to a portal or opening within your being, which activates all your Angelic Stargate and aligns you with the dimensions of the Angelic Realms. Through the activation of the Minor Angelic Star Portals, you can access various angelic qualities, guidance, healing and much wisdom that you can bring to incorporation and expression throughout your being and your reality.
The Angelic Stargate supports the pure, unselfish, loving vibration of the Angelic Kingdom. Only the light of high vibration can be accessed through its Angelic Star Gates, within its auric field and the dimensions of the Angelic Realm. These portals can also act as a shortcut or connection focused on the Angelic Dimensions so that you can access the Angelic Dimensions and bathe in your light with greater ease. The Angelic Stargate can accelerate the integration of the higher dimensions of the Creator's Universe with its incarnation on Earth. Access and experience your Angelic Star Portals.
I, Archangel Michael, invite you to connect to your soul, allowing your attention and awareness to rest in the presence and light of your soul. It does not matter if you do not know where your soul resides within your being or your body, your intent will allow a connection to be made. Ask your soul to bring your consciousness to your Angelic Body that exists in the dimensions of your auric field. Each person has an Angelic Body, which does not mean that you are an angel, it is simply a manifestation of your connection with the Angelic Kingdom and all that is the Creator. Ask your soul to activate your Angelic Body so that you can experience and accept its presence in your being.
I, Archangel Michael, and the Angelic Kingdom will send light to your whole being, concentrating primarily on your Angelic Body, which is similar to a field of light full of angelic frequencies and vibrations. Allow yourself to focus on receiving our angelic light and expanding the light and presence of your Angelic Body. When you feel ready, simply say out loud, "I am aligned with my Angelic Body. My Angelic Body emanates its vibrations of light for my whole being now, I connect and easily embrace my Angelic Body. " The more light we anchor in your Angelic Body and the more you focus on your Angelic Body, emanating and activating, you will become aware of your Angelic Starways.
You can see, perceive, or recognize an opening of the Angelic Stargate as a portal. Simply observe the portal being present for as long as it is appropriate. When you feel ready, you can allow yourself to cross the Angelic Stargate. You may or may not be aware of a larger Angelic Stargate, which is the main portal that aligns and supports you in connection with the Angelic Dimensions.When you feel ready, allow yourself to pass through the heart of this greater Angelic Stargate and you will enter the heart of the Angelic Dimensions. If you are not aware of a larger Angelic Stargate, simply know that the Minor Angelic Stargate will lead you to a dimension of the Angelic Realm where appropriate angelic qualities will be available to you.
The Angelic Dimensions are represented by the Archangels, since each Archangel sustains the space of an Angelic Dimension and the angels fill the dimensions. There are 352 levels or dimensions of the Angelic Realm. The Angelic Dimensions run alongside the energies and dimensions of the Mahatma, as well as the dimensions of the Creator's Universe. There are more than 352 Archangels in existence in the Creator's Universe, so that some Angelic Dimensions are supervised by many Archangels. Explore and work with your Angelic Star Portals.
After allowing yourself time to explore and connect to your Angelic Body and perhaps with one or two of your Angelic Starways, you may wish to sit in meditation or be silent and invoke my energies, of the Archangel Michael, as well as of your community of Angelic Beings and your soul to be present with you. As you connect with all who are present with you, ask the questions below, out loud one by one, hoping to receive any guidance or inspiration after each one. If conscious oral information flows, then you may want to document it. If you do not receive any insight, know that the questions have been asked and the answers will emerge in your consciousness in divine time.
How many Angelic Star Portals need to be activated to support my spiritual evolution, as well as the incorporation and expression of the Angelic Kingdom and Dimensions? - Will activation of the required amount of Angelic Star Portals activate all my Angelic Stargate and the largest Angelic Stargate? - What benefits, such as lighting, models of light, angelic qualities and so on, do I get from the connection with my Angelic Body and the Angelic Stargate? - Which Archangel (s) or Angelic Guide (s) are overseeing the activation of my Angelic Star Portals and supporting my connection to the Angelic Dimensions?
How many times a week should I connect to my Angelic Stargate? And for how many weeks until I incorporate the Angelic Dimensions and allow me to be an expression of the sacred angelic qualities? - How will the connection to my Angelic Stargate support my spiritual growth and the healing of my whole being? Give yourself time to consider these questions and any questions you may have. Exploring your Angelic Body and the Angelic Stargate will increase your light quotient, awaken and deepen your connection to the Angelic Kingdom, as well as awareness of yourself as divine sacred beings of light.
The more frequency of light you anchor in your physical being, the more energies will be present on and within the Earth, supporting the ascension of all and Mother Earth. I am here to support you forever, Archangel Michael.
CrystalWind.ca is free to access and use.
Please donate a small gift of $11.11 or $22.22 or $33.33.
Thank you!
ॐ Namasté - Blessings!

© 2008-2020 crystalwind.ca. All rights reserved.
X
Right Click
No right click