Category: Heaven Letters Hits: 622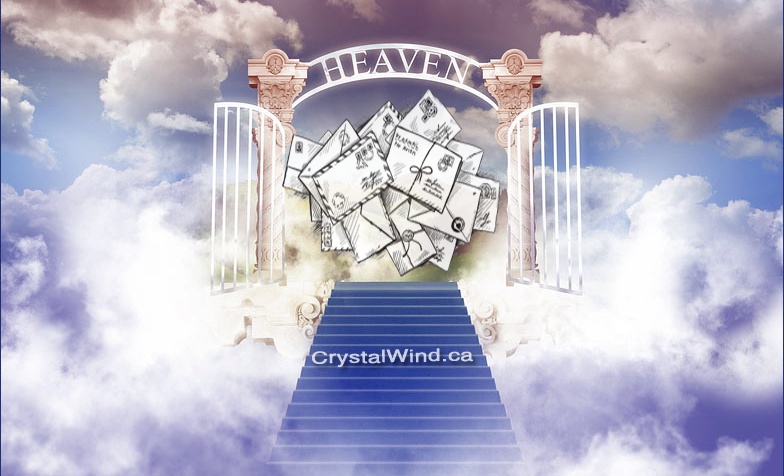 God Said:
There is no one path to Godwriting I can hand to you. No definite step to Godwriting exists unless We call Surrender the One Step. This may well be so.
As for laws of Godwriting, the only law for Godwriting that exists is naturalness, which means letting Godwriting be what it is. Otherwise, no laws, yet there is letting go of the extravagance of your individuality and your say-so and the extent of your participation.
Surrender to your Wholeness. This is to say to Surrender to Oneness. Surrender isn't holding on tight. Surrender is letting go of your individuality. Let go of all that you may hold onto. Drop out of the past. Carry it no further. Let go of all you insist Life has got to be or should be according to your individual will. My Will, not thine, Beloveds. Let go of presumptions. Let go of fears that Surrender may take anything away from you, except, perhaps, short-sightedness.
Theoretically, you understand this, yet in application you may miss the point. You may fear letting go of your significance right and left. Although you may not be concerned at this moment with a sense of unimportance, you may ever be on the alert that you have to stand out.
Beloveds, you are overflowing! Letting go means that you begin to believe that you overflow with blessing upon blessing. There is no lack of blessings. Don't block your doorways. Allow all your entrances to be easy of access. Crowded doors block your way. Make room for all your blessings to enter. Open the locks to your doors. Let all blessings walk right in on their own volition with plenty of room to spare.
There is nothing I wish to take away from you. I want to give you more. I do not think in terms of taking anything away from you or anyone.
Yes, by your very holding on too tight, you lose your grip. Loosen your grip, dear ones. You cannot hold on to everything. This is a foregone conclusion. It is for dear Life that you let go. You have had it backwards with the idea that you had better hold on.
Beloveds, what do the Great Spiritual Ones hold onto? They hold on to nothing, and all is at their disposal. All is at your disposal when you find a way to untense yourself. How do you have trust? Let go of distrust. Ask yourself what you must keep open instead of what to keep closed and closed tight. Open, open, open, and open some more.
When you are asked the question: "What are you lacking?" – get in the habit of answering: "I have everything I need." -- and mean it!
Make room to accept Godwriting without its having to be fabulous. Open yourself to hearing Me say what I have to say and not what you think I ought to say.
Allow yourself to recognize that you are the Fairest of All and you do not have to insist on more. Then you will let go of a need to believe that you must have and believe you must be more featured. Make place for My Light to fall on you. And so you share My Light with all on Earth and thus you do play a bigger role.
If the World is to be a bigger better place, Dear Ones, open up your hearts more and welcome more. Start right now. Infinity exists. There is room for all.
No need to postpone. There is no need. There are no needs. You have everything. Everything is within you right now.
You have the ability to Godwrite. No one has better ability than you. At the same time, you don't want to demand or to assume that you must have the most fabulous or the fanciest Godwriting in the world.
What you really are looking for is to come closer to Me. This is what you desire most of all. Come closer. This is My Desire as well.
Heavenletter #6210 Published on November 25, 2017
Although Heavenletters are copyrighted, you are invited to share them, send them to friends, add to your newsletter, use as a signature, make bumper stickers, skywrite with them – whatever you like, and please include the Source! www.heavenletters.org. And, of course, do not charge for them!
CrystalWind.ca is free to access and use.
"Would you consider a small gift of $11.11 ?" :)
ॐ Namasté - Blessings!

© 2008-2018 crystalwind.ca. All rights reserved.