Category: Angel Whisperings Views: 2246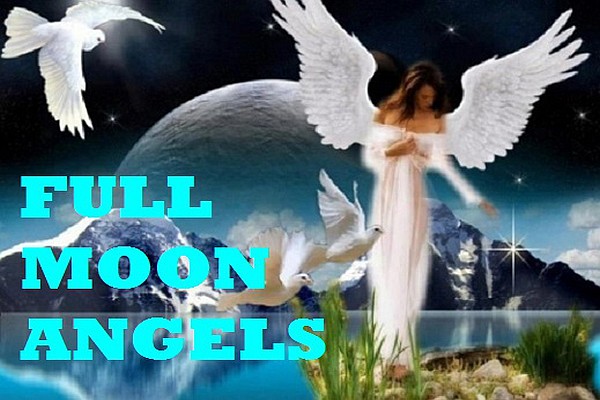 Dear Friends,
welcome to the collective impact of this years Full Moon in Scorpio! What that means in detail I shared with you in my last post, and today we are again blessed with the loving guidance of the angelic realms. Many of you, who have been inspired to deepen their understanding for the work with angelic number sequences, are receiving ever more numerological signals that before right now. Take a chance again these days and embrace the possibility to be guided by them.
Here are the Angelic Numbers most vivid right now:
Angel Number 313:
Is the powerful message of a new beginning, a fresh approach to life, a profound change in mindset. This numbers tell us that lasting happiness is now within reach, as long as we fill our mind, body and spirit with positive awareness. The Ascended Masters serve us and guide us in healing the world. Listen to their messages and you will always walk under the inner guidance of your higher-self. The number 3 is all about positive energy and enthusiasm, and it is doubled in effect! We can now achieve the true desire of our hearts, by listening to our instincts. When we allow them to guide us through the transforming fire, needed to cleans from the past. We can use this powerful, positive energy by directing all our thoughts and actions towards the realization of our goals. And as we fine tune our senses and listen to the signs, we will experience a renewed sense of faith.
Think about all the good things of your life. Never think about your difficulties. Forget yourself, and concentrate on being of service as much as you can in this world, and then, having lost your lower self in a cause greater than yourself, you will find your higher self: your real self.
Peace Pilgrim

Finding our inner passion, our mission in life, and connecting with who we really are, our spiritual being or our higher self – this is the key to success and fulfillment. Our 'soul' purpose is our sole purpose in life.
Kristiane Backer

You start to live when you commit your life to cause higher than yourself. You must learn to depend on divine power for the fulfillment of a higher calling.
Lailah GiftyAkita
Angel Number 1111:
This number is basically an alarm clock we have collectively set before we descended into the denser realms of matter. An alarm clock that is supposed to remind us of our role and responsibilities in the collective human awakening process. A collective "Wake-Up" call to put more attention into the moment and higher awareness into our life in general. For those of us, who are on a spiritual awakening path and actively involved in raising the collective human consciousness, it also is a moment of increased power for manifestation. A focus point to add conscious magic to the very moment. So when you see this number sequence coming up a lot for you, it is your chance to put your mind towards world peace, true love, authentic sharing, and all the other wonderful things you might desire for our Golden Age of Humanity.
A bone to the dog is not charity. Charity is the bone shared with the dog, when you are just as hungry as the dog.
Jack London

Love only grows by sharing. You can only have more for yourself by giving it away to others.
Brian Tracy

Your purpose in life is to find your purpose and give your whole heart and soul to it.
Gautama Buddha

This is the real secret of life — to be completely engaged with what you are doing in the here and now. And instead of calling it work, realize it is play.
Alan Watts
Angel Number 5353:
This magical number is a blessing from the Ascended Master Realm, sending messages of major shifts in our life. Its time to release more of the limiting believes we are still caring within us, and to seek the advice of the Masters how to design our future from now on. Keep your mind focused on the positive things you can see in life and the growth you desire. The divine forces are supporting your success with all their power! Have faith in the wisdom you have gained and use your divine light to inspire change and transformation in others. Enjoy exploring your personal freedom in creative expression, and share it with the world.
It's the duty of every man to free himself. Never accept to live an underdog's life in god's world.
Bangambiki Habyarimana

Freedom is our most precious commodity and if we are not eternally vigilant, government will take it all away. Individual freedom demands individual responsibility.
Lyn Nofziger

Small shifts in your thinking, and small changes in your energy, can lead to massive alterations of your end result.
Kevin Michel
Dear Ones, I hope you are all feeling excited about the possibility to dive in the depth of your inner process with this wonderful Scorpio Full Moon. May you be blessed and strong to embrace all that you discover about yourself and may you keep turning your your darkest secrets, into your brightest sources of light.
Love and Full Moon Blessings!
Edith
My education of mindfulness – of awareness and spiritual guidance includes:
Breathing Techniques and voice training, variations of Meditation, Mental training by K. Tepperwein, intense training in Hawaiian Huna shamanism, intense training in Native American shamanism, training in Tantric life approach including sensitivity training for rituals of the physical body, Family Constellation work by B. Hellinger, the Creation of Healing Space, Holding Space for Ceremonial work, the Ascended Masters Teachings and the Ayahuasca spirit.
I am a highly intuitive channel for divine guidance and path, with a trained healing voice.
Edith Boyer-Telmer
Source
CrystalWind.ca is free to access and use.
Please support us with a small gift of $11.11 or $22.22 or $33.33.
Thank you!
ॐ Namasté - Blessings!

© 2008-2021 crystalwind.ca. All rights reserved.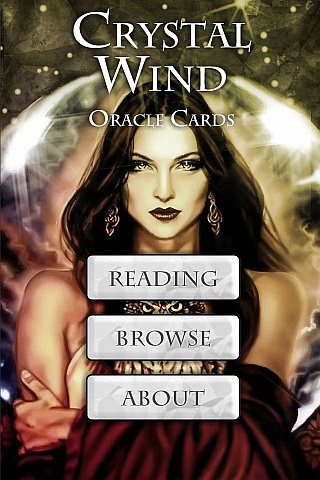 Cut Through The Illusions!
Who is Online Now
We have 1421 guests and no members online