Category: Angel Whisperings Views: 1856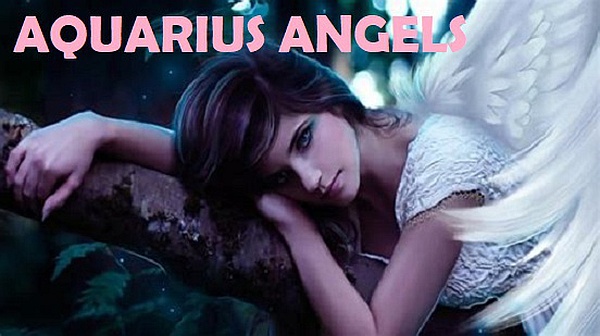 Dear Friends,
I am sure that by today most of you have detected one or the other personal impact that the massive energy field of the resent Aquarius Full Moon and Total Lunar Eclipse had on you. On personal level this Moon phase was a big chance to bring a cicle to its ending, and on collective level it gave us the chance to open our eyes and minds for insides from the divine blueprint for the Golden Age of Aquarius. Now, as the intensity is fading a bit, it is time for us to integrate the changes we have energetically experienced. In order to help us succeed, the Angelic Realms have send some more Angelic Number Sequences.
Here are the Angelic Numbers most vivid right now:
Angel Number 505:
This wonderful number is the message of major life-changes, of increased personal freedom, wonderful new opportunities, the disclosure of personal truth, and spontaneous choices and decisions. As number five carries the vibration of multi-dimensional possibilities and brilliant new chances, this is a very blessed message! Not only is the five appearing double in this combination, but also are the forces multiplied in power if the number zero is in the game. The vibration of a brand new seed for life, ready to be planted into a fertile garden of multiple possibilities. Might just be we can create our personal Garden Eden right now!! In any way it is an encouragement to keep stepping up into bravely creating what we desire, and that the Higher Realms are fully supporting us!
The world is full of confusion and contradiction. We cannot expect to do anything that is absolutely right. We can only measure rightness by the truth within ourselves. And our own truth will never be quite the same as somebody else's.
Jay Woodman

Human beings possess the gift of personal freedom and liberty of the mind. We each possess the sovereignty over the body and mind to define ourselves and embrace the values that we wish to exemplify.
Kilroy J. Oldster

Don't judge each day by the harvest you reap but by the seeds that you plant.
Robert Louis Stevenson
Angel Number 818:
Repeatedly seeing the Angel Number 818 is talking to us about the end of a significant and important phase in our life. Every part of our life that is not flowing as we need it to, does come into transformation now. 818 brings the message of abundance and prosperity, and invites us to clear all thoughts and pattern about our finances. Also our thoughts are manifesting quicker at the moment, so we have to make sure to concentrate on directing them to be positive rather than negative. With the influence of the powerful number 818, we have all support to find new and different ways to bring our desire and passion into realization. Trust that if you listen to your inner-wisdom and the guidance from the angelic realms you are bound to succeed on your way!
No one knows what you have been through or what your pretty little eyes have seen, but I can reassure you – whatever you have conquered, it shines through your mind.
Nikki Rowe

The world as we have created it is a process of our thinking. It cannot be changed without changing our thinking.
Albert Einstein

The mind is not a vessel to be filled, but a fire to be kindled.
Plutarch

"Poirot," I said. "I have been thinking."
"An admirable exercise my friend. Continue it."
Agatha Christie

Inner guidance is heard like soft music in the night by those who have learned to listen.
Vernon Howard
Angel Number 2727:
Is the Angelic Number that is caring the harmonizing powers to balance our divine masculine and divine feminine energies. It is an encouragement to balance the guidance of our intuition, with wise decisions for our everyday life. Our soul mission and collective desires are ready to be brought into co-operative creation. 2727 is a message of positive news and channeled information to come. Listen to the whisper of the winds of change, which in a New York minute can transform all our negative thought pattern into the foundation for a positive future.
Who is She? She is your power, your Feminine source. Big Mama. The Goddess. The Great Mystery. The web-weaver. The life force. The first time, the twentieth time you may not recognize her. Or pretend not to hear. As she fills your body with ripples of terror and delight. But when she calls you will know you've been called. Then it is up to you to decide if you will answer.
Lucy H. Pearce

In our lifetime, wouldn't it be sad if we spent more time washing dishes or swatting flies or mowing the yard or watching television than praying for world missions?
Dave Davidson

I am destined to proclaim the message, unmindful of personal consequences to myself.
Ludwig von Zinzendorf
Dear Ones, I hope you are all feeling highly uplifted by the powerful impact the Aquarius Full Moon and Total Solar Eclipse had on the collective of humanity. In the world of the Aquarius "its all about the collective", about the bigger plan for humanity. And I hope you are feeling deeply inspired by this thought and will actively take part in the manifestation of some humane new beginnings!
Love and Angelic Blessings!
Edith
My education of mindfulness – of awareness and spiritual guidance includes:
Breathing Techniques and voice training, variations of Meditation, Mental training by K. Tepperwein, intense training in Hawaiian Huna shamanism, intense training in Native American shamanism, training in Tantric life approach including sensitivity training for rituals of the physical body, Family Constellation work by B. Hellinger, the Creation of Healing Space, Holding Space for Ceremonial work, the Ascended Masters Teachings and the Ayahuasca spirit.
I am a highly intuitive channel for divine guidance and path, with a trained healing voice.
Edith Boyer-Telmer
Source
CrystalWind.ca is free to access and use.
"Would you consider a small gift of $11.11 ?" :)
ॐ Namasté - Blessings!

© 2008-2019 crystalwind.ca. All rights reserved.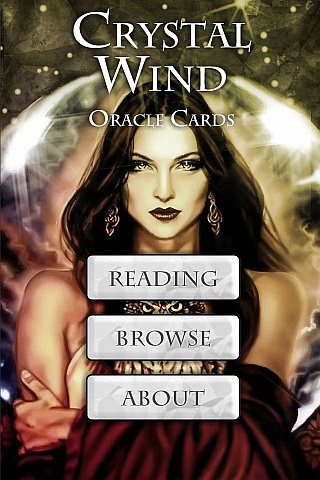 Cut Through The Illusions!
We have 1178 guests and no members online