Help keep CrystalWind.ca resources free for everyone. To share the articles posted here daily we rely on readers like you. Please donate today.
Blessings!
Category: Animal Spirit & Medicine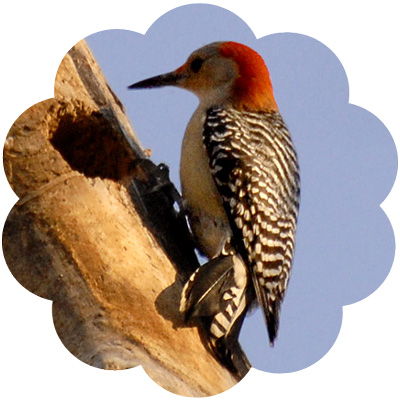 Woodpecker is not only a medicine someone can carry, it is a Native American birth totem too. A WoodPecker (June 21 - July 21) birth totem is not the same thing as a spiritual totem or having a particular animal as a spirit guide. Those relationships are purely spiritual in nature. If WoodPecker is your birth totem, the animal acts as a teacher along your path specifically for spiritual understanding and growth. In other words, it is what you came here to learn!
There are about 180 species of woodpeckers in the world. Most spend their entire lives in trees. Woodpeckers are climbers. They climb by propping their stiff pointed tail feathers against a support while shifting its leg hold. With its body close to the trunk or branch and its head bobbing, the bird hitches upwards, back down spiraling and nimbly darts sideways at incredible speeds. Because of their speed predators have difficulty catching them.
Their flight patterns are unique. Woodpeckers fly up, coast down then fly upwards again. Those with this totem often find that their path in life will not always conform to society's standards and that their personal unique rhythm needs to be honored. Woodpeckers teach us to honor our personal truth and move through life with perseverance and inner strength. By staying grounded in our pursuits our goals can be obtained.
Woodpeckers are opportunists. They know when to fly out from a perch to catch insects in the air or on the ground. Their barbed tongues and strong chiseled beaks symbolize life lessons associated with discernment and proper use of speech for those with this totem.
In spring the loud calls of woodpeckers often augmented by drumming on hollow wood are the sounds of males holding territories. Woodpeckers defend their territory aggressively. Those with this medicine need to be in control of their personal environment and will not tolerate others trying to change it. Although personal space is very important for woodpecker medicine people, control issues can sometimes be a problem and flexibility needs to be learned.
The woodpecker is known as the Earths drummer. Drumming is the heartbeat of mother earth and is associated with shamanism and the ability to move into other dimensions at will. For those with this totem the woodpecker represents self discovery. As they peck into and through trees and dead wood, hidden layers of one's psyche are revealed. Those with this medicine are good analysts and have strong mental capabilities. They make excellent psychiatrists and psychologists. Woodpeckers are active birds so caution is advised to maintain balance when reviewing any situation or issue. Too much analyzing can result in procrastination.
The woodpecker is able to find food hidden under layers of bark and wood and teaches us to dig deeply to find truth and deceptions. Woodpecker energy is associated with prophecy and the ability to see deeper than surface lies.
Woodpecker's Wisdom Includes:
Connection to the earth
Ability to find hidden layers
Understands rhythms, cycles and patterns
Warnings
Prophecy
Associated with thunder
The Earth's drummer
Pecks away at deception until the truth is revealed
Woodpecker speaks of not being hard-headed because they are able to use their beak to peck at trees. Woodpecker is telling us that even if something seems difficult to do, not to give up. To do what works, even if it is unconventional. To set your own pace, your own rhythm.
People born under the woodpecker sign need safety and security and are often wary because of their extreme sensitivity to their surroundings.
This totem is the power of rhythm and determination; stimulates new rhythms.
Woodpecker folks are able to "ride the flow of life" and to receive in silence. They are gentle, sensitive and dreamy folks who tend to both absorb and reflect things around them. They are here to learn more independence and stability.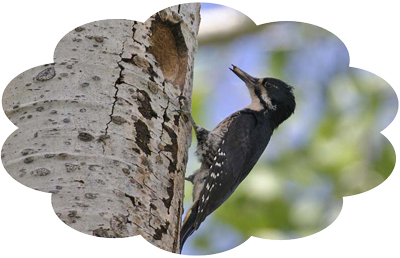 To read more about the WoodPecker Birth Totem (June 21 - July 21) click here.
---
Source Here
CrystalWind.ca is free to use because of donations from people like you. Please help support us!
Blessings!
Who is Online Now
We have 807 guests and no members online