Category: Astrology by Dale Views: 2805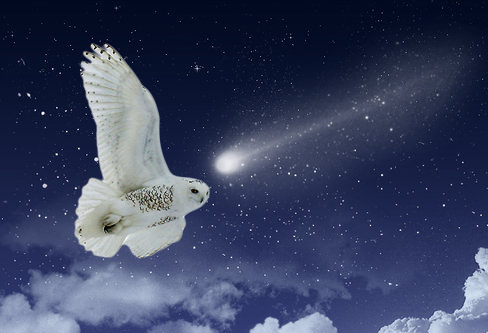 Dale Osadchuk
22 July 2013 at 2.17pm EDT
11.17am PDT and 6.17pm GMT
Snowy Owl and Shooting Star had been to visit the Shaman's Cave as they sometimes did before Moon Ceremonies. He always surprised them with the knowledge he shared. Neither of them knew where his insights came from but it must be Great Mystery they both thought. He had told them that it would be another five Moon cycles before Sister Moon was as close to the Earth Mother as she was now. As they climbed the path to the Star Temple the sisters knew the message they were about to receive was important.
When they entered the Sacred Circle they were surprised for their friends Red Thunderbird Warrior and Runs With The Salmon were waiting for them. "How did you get here?" Snowy Owl asked for she knew they still lived on the other side of Turtle Island. Red Thunderbird just pointed to the Standing One that guarded the entrance to the Star Temple. Perched on a branch was Little Owl. He was Snowy Owl's Spirit Walker and guided her and Shooting Star on journeys into the Universe.
Runs With The Salmon said "Sister Moon sent Little Owl to guide us here so we could join you for this Full Moon celebration and the next one. She told him these are Friendship Moons and it was important for us all to be together to hear the message. Of course we jumped at the chance to visit or should I say flew at the chance." Laughter rang out in the still night. Red Thunderbird and Runs With had put on their magic feather capes to fly to the Star Temple following Little Owl across Turtle Island. The four friends were happy to be together again.
As the foursome settled into the Sacred Center they heard Sister Moon speak from her place in the indigo night "This is the Friendship Full Moon but also the time to give your gift to the Universe. Friends are those people who you choose and who choose you to walk your life paths with support and unconditional love for each other. As you grow and expand you create a circle of healing and love for all who enter your sacred space. This Full Moon is about healing the collective wounding and entering into a new way of being for all. You are all part of that healing. Go now and be your true selves and you will change the world, now, and in the far away time."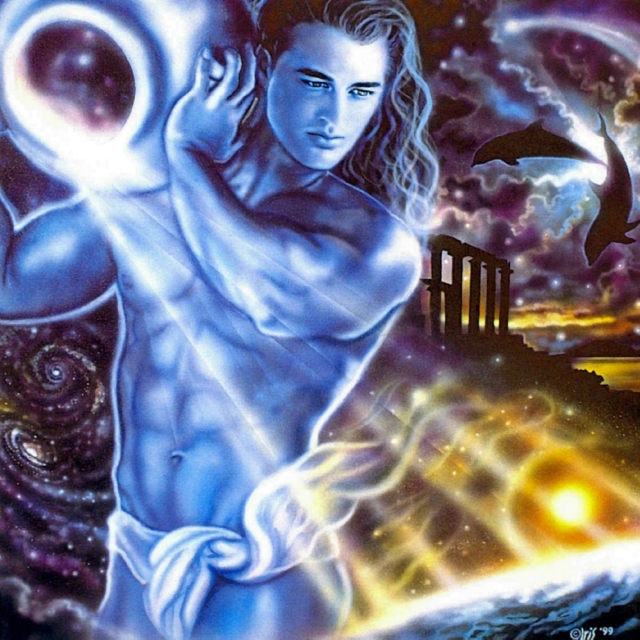 Aquarius is a multidimensional sign. All of the Aquarians I have read for over the years are very connected to Cosmic Energy and have to learn to ground themselves so they can channel the Astral Messages without feeling they are going crazy. Fortunately Aquarius is the Fixed Air sign and has the ability to be very grounded when necessary. Since this Full Moon is a Super Moon it will be important for us all to find that stability within especially with the energy influences coming in August. A very effect way to do that is to imagine healing light entering your crown chakra and travelling down your body into your feet. Then imagine roots growing from the soles of your feet filled with that healing light and going deeply into the Earth until you reach Mother Earth's cave. She will always greet you with Love and Gratitude for bringing the healing light to her so she can radiate that loving energy to all her kingdoms. Then like a Tree you have your roots deeply connected to the Earth as your branches reach for the Heavens.
This is the last Super Moon of 2013. That is when Luna is closer to Earth than usual. The previous Super Full Moons were May 25 and June 23 and they both packed a "punch" with severe weather. Here in Ontario we had very high temperatures and humidity last week and by Friday July 19 a cold front clashed with the extreme heat and we had a series of thunderstorms pass through with severe lightening and damaging winds. Electrical power was knocked out for hundreds of thousands of people and many had property damaged. We can also blame all that on the planet Uranus. He rules thunderstorms, electricity, and events beyond our control. He is the ruler for this Aquarius Full Moon.
Usually Full Moons complete the cycle that was activated at the New Moon in the same sign. That was the Aquarius New Moon of Feb 10. 2013. Here is what we wrote. "The theme of the Aquarius New Moon is to live your life in a joyous way and share your lightness of being with the world. That is your greatest gift to give for it is the gift of love for all. The year of the Water Snake supports you to shed the old emotional wounds and become the healer you were meant to be at this most powerful time on the Earth Mother." But July 22 is the first of two Aquarius Full Moons. The next one is Aug 20 and since it is the 2nd Full Moon in the same sign I call it a Blue Moon of Transformation. We have already mentioned August will be an intense time given the planetary dance.
Our current Super Full Moon has the Moon at 00 Aquarius 06 minutes and the Sun at 00 Leo 06 minutes. Whenever we have a Lunation or a planetary shift at the beginning of a sign it brings in new opportunities related to the energies of that Zodiac Archetype. The theme for Leo is courage of your convictions, acknowledging the strength within, and being centered in the compassionate heart. For Aquarius it is courage to be your authentic self, surrounding yourself with a supportive group of friends, and connecting with The Source Of All That Is whatever that is for you. So rather than completion this Super Full Moon activates new beginnings.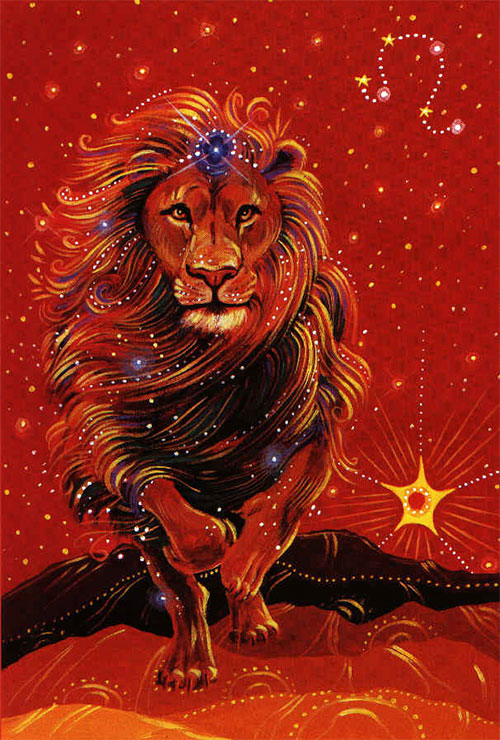 The Sun has just entered Leo (July 22 at 11.56am EDT) and activates The Ripening Time until August 22. Our central Star is the natural ruler of this Zodiac sign so he is very strong here. In the northern hemisphere this is the height of summer and everything is in full bloom. The theme is to be in the compassionate heart and treat all life with Loving Kindness. The opposite is to be in ego and treat everything, people and the material world, as if they and it owes you.
Venus, the planet of self worth, love and beauty, has just entered Virgo (July 22 at 8.41am EDT) and her gift to us is healing the mind, body, and spirit for the next 25 days. Of course as long as we are in human form that is an ongoing task. The other "new" shift is the Moon entering Aquarius (July 22 at 2.07pm EDT). That sets up the theme for this Super Full Moon at 2.17pm EDT.
The traditional ruler for Aquarius is Saturn. He had domain over the sign of personal and collective freedom until Uranus was sighted in 1781. Prior to that Saturn was known as the limiter of the Universe. If you went beyond rules and regulations you died. Uranus changed the world as he awakened individuals to fight for personal freedom. He was given rulership over Aquarius which is a symbol for the collective consciousness. Around the time of his discovery there was the French revolution, the American revolution, and the industrial revolution (the latter, in retrospect, not necessarily positive as we see the ramifications for the Earth now). Uranus is the planet of freedom but also rebellion and chaos. Although not exact right now Uranus in Aries (personal freedom) is still in aspect to the square with Pluto (society, rules and regulations). Squares ask us to find new ways of doing things. This square is active until the spring of 2015.
The Soul Centered ruler for Aquarius is Jupiter, currently journeying through the sign of Cancer. The theme is to master the emotions so you can follow your spiritual destiny path. This morning (July 22 at 3.35am EDT) there was a Jupiter/Mars conjunction. This aspect can be very positive for moving forward on your Spiritual Destiny Path or very combustible (especially when Mars is involved) on an emotional level. This conjunction actually sets up Jupiter in Cancer opposite Pluto in Capricorn on Aug 07 at 7.46pm EDT. Expansion verses contraction is the theme and will be until Apr 2014.
On August 21 at 3.14am EDT Jupiter in Cancer (family dynamics and emotional drama) will square Uranus in Aries (personal freedom and breakthrough). This too will be ongoing until Apr 2014 although not as intense as it is this month at all times. But watch out for whatever you are experiencing to re-emerge Jan and Feb 2014. The resolution will be experienced in April 2014.
Fortunately the Jupiter/Mars conjunction at our current Full Moon is forming a Grand Water Trine (ease and flow) with Saturn in Scorpio (transformation and release of what no longer serves you) and Neptune in Pisces (illumination and connection to Source). So if you find yourself caught in struggle know it is your ego in charge. Use the positive energy of this Aquarius Super Full Moon to deepen your connection with friends who love and support you as you share your authentic self and give your spiritual gifts to the world.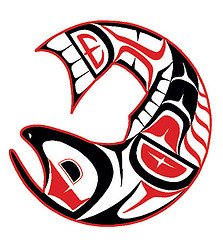 The Animal Totems for our current Full Moon (and the one on Aug 20) are Salmon, determination and perseverance, for the Sun In Leo and Otter, curiosity, playfulness and sharing, for the Moon in Aquarius. The Clan Mother for the Sun in Leo is She Who Heals. She is the guardian of serving the truth and keeper of the healing arts including the plant spirits. She reminds us of the rites of passage, the mysteries of life and death and the eternal Flame of Love which is our Spiritual Essence. Wisdom Keeper is the Clan Mother for the Moon in Aquarius. She is the guardian of the Earth Records, the Stone People and the Planetary Memory. She is the keeper of honouring the truth and sacred points of view. She also reminds us to be thankful for our friendships and at the same time to honour ourselves. For more about these Clan Mothers stories read the 13 Original Clan Mothers or/and Earth Medicine, both by Jamie Sams.
This Full Moon activates the Tarot Constellation of Strength; the principle of Courage and Self Esteem. The theme for the Sun in Leo is courage of your convictions and acknowledging the strength within. It is also about being in your Compassionate Heart. This will be activated again with the Leo New Moon of August 06. The Moon in Aquarius reminds us to find the courage to be ourselves and acknowledge our connection to Source, however we define that to be. It is also asking us to be anchored in our Soul Essence Self as we walk our Spiritual Destiny Path and share our gifts of healing with those we love and the world.
The 5th Ray of Concrete Knowledge and Healing guides us at this Full Moon. It is the Ray of the Healer. The Archangels we can call on are Raphael, The Shinning one Who Heals and Mary, who is the embodiment of Divine Nurturing Love. Together they will help you heal and release what no longer serves you. The Sun in Leo is the 1st Ray of Divine Will and Power. The Archangels working with us are Michael, spiritual destiny guide, and Faith, trust and belief in self. This Full Moon is about connecting to Source, both your Inner Spiritual Essence and Creator and Great Mystery. Then you will have the support you need to continue to walk your Spiritual Destiny Path.
In his book "Moon Phase Astrology" Raven Kaldera calls the Aquarius Full Moon the Friendship Moon. I totally agree. When you surround yourself with the love and support of people you have chosen to be part of your life (and those who have chosen you) you will experience joy. This includes your animal companions and all of nature. Bless them all at this Super Full Moon.
Wishing you all love and ease as we experience the next part of the planetary dance!!! If you want to know how this will affect you personally I am available for astrology readings. Contact me at to book your session.
Blessings Dale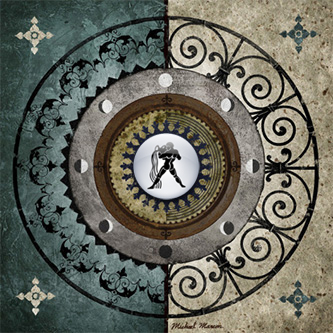 Here is the outline for the Moon phases and the days she changes sign until the Leo New Moon of Aug 06. All times are 75 west longitude EDT. A more detailed description is posted every day or so on my Facebook Timeline. Just send me a friend request and I will add you to my list of friends so you can access the posts.
Mars in Cancer conjunct Jupiter in Cancer- July 22- 3.35am EDT- Take action and experience growth and expansion of your Soul Purpose Work. Avoid confrontation.
Venus enters Virgo- July 22- 8.41am EDT to Aug 16- 11.37am EDT- Focus on the mind, body, spirit connection and healing. Be of spiritual service.
Sun enters Leo- July 22- 11.56am EDT- Focus on courage and inner strength as you express your power to create with love. Moon enters Aquarius- 2.07pm EDT- Focus on the gifts that you are here to share with others.
Aquarius/Leo Super Full Moon- July 22- 2.17pm EDT- This is the last Super Full Moon for 2013. Be in your compassionate heart whatever may be happening but expect the unexpected. That is what Super Moons do.
Moon enters Pisces- July 24- 2.22pm EDT- Focus on illumination within and without
Pisces Disseminating Moon- July 25- 8.59pm EDT- Share your lightness of being with others
Moon enters Aries- July 26- 5.29pm EDT- Focus on inspired new beginnings
Moon enters Taurus- July 29- 12.43am EDT- Focus on what is of value, release what is not
Taurus Fourth Quarter Moon- July 29- 1.44pm EDT-Realignment and revision phase
Moon enters Gemini- July 31- 11.42am EDT- Focus on integration between mind and intuition
Gemini Balsamic Moon- Aug 02- 3.41pm EDT- Heal, forgive, complete and release phase
Moon enters Cancer- Aug 03- 12.29am EDT- Focus on your Destiny Path
Moon enters Leo- Aug 05- 12.58pm EDT- Focus on courage to be yourself
Leo New Moon- Aug 06- 5.52pm EDT- This is the Ripe Berries Moon. Reap the rewards of the healing work you have done and step into your Magical Self
---
Dale Osadchuk is an Artist, Spiritual Astrologer, and Transformational Counsellor and is available for consultations in Sharon (just north of Newmarket) Ontario, Canada in person or by telephone. You can contact her at her cell number 905-589-0192. To receive her brochure of Astrological Sessions, New Moon Meditation Schedule or to be added to her free New Moon list contact her at you can also find Dale on www.facebook.com and www.crystalwind.ca
© 2013 Dale Osadchuk
You are welcome to share this Moon information with others. Please send it in its entirety with Dale's contact information. Thank you.
Design and Layout © 2012-2013 Crystal Wind™. Reprinted with permission. All rights reserved.
CrystalWind.ca is free to access and use.
"Would you consider a small gift of $11.11 ?" :)
ॐ Namasté - Blessings!

© 2008-2019 crystalwind.ca. All rights reserved.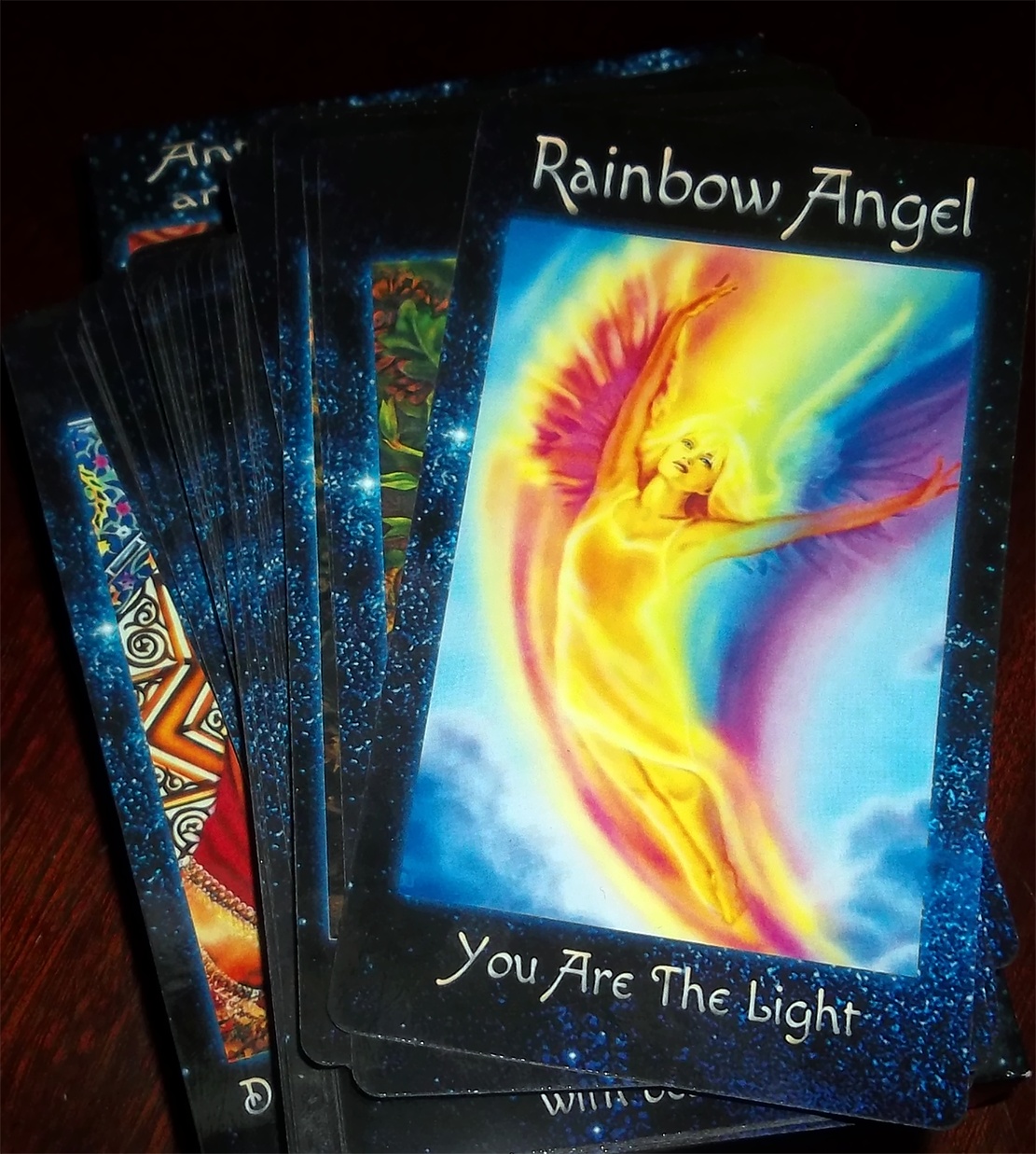 The Crystal Wind Oracle
Myth & Magic Card Deck!
Details Here!
NEW Expanded
Printed & Boxed!
Now with 58 cards!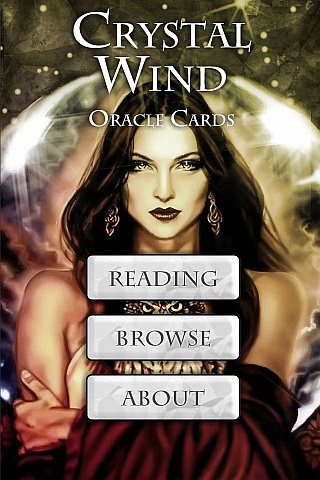 Cut Through The Illusions!
We have 1237 guests and no members online