Category: Astrology by Dale Views: 2727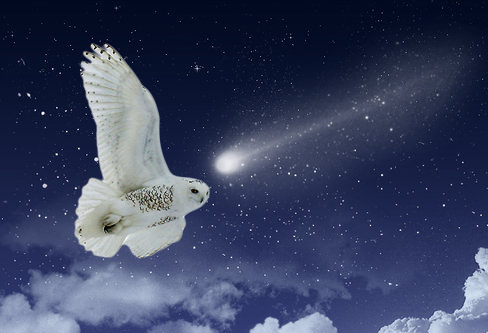 Dale Osadchuk
26 Jan 2013 at 11.38pm EST and 8.38pm PST
27 Jan 2013 at 4.38am GMT
On the night of this Full Moon the path to the Star Temple was snow covered but the sky was clear of Cloud People. The air was crisp and cold and the Starry Ones twinkled in greeting as Snowy Owl and Shooting Star made their way to the Sacred Circle to receive Sister Moon's message. Grandfather Sun had just set in the west so the young women knew Sister Moon was about to rise in the east.
As always they felt a sense of awe when Luna appeared as a golden orb on the horizon. This night as she rose in the dark she had a shimmering halo around her because the air was so cold. The sisters felt their hearts open wide as they watched the beautiful dance in the indigo night between Sister Moon and the Starry Ones.
Sister Moon spoke "Six New Moons ago the two leggeds in the far away time were given the opportunity to discover the inner strength and conviction to follow their life path with authenticity and courage. They were being asked to be centered in their compassionate hearts and help their world heal. At this Full Moon they are being asked to review where they are on that journey and identify what still needs to be released and do it with love. This Full Moon is all about healing and love."
Snowy Owl and Shooting Star thanked Sister Moon for her message and thought about what they needed to release with love so they would always live in their compassionate heart centers and help the world to heal.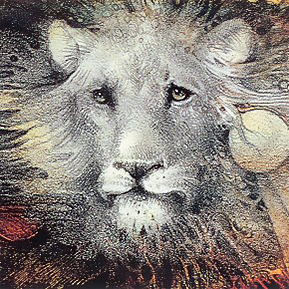 Our story tells us this Full Moon completes the lesson of being our authentic self that was activated by the Leo New Moon of Aug 17, 2012. But that lesson is a lifelong task so think of this Lunation as a blossoming of the new self you have found the courage to be and express in your life. It is the opportunity to release the old you with love. Remember 2013 is the year to choose love and unity and release fear and feelings of separation.
The Yod configuration that has been present since Dec 21, 2012 and at the Capricorn New Moon of Jan 11, 2013 is still active at this Full Moon. Here is what we wrote for that influence. "Saturn is part of the Yod aspect. He is in mutual reception with Pluto in Capricorn. That is when planets visit each other's signs and so in this case are working together to support us all to do deep transformational healing. The energy of the Yod is focused on the asteroid Vesta/Hestia in Gemini. She is the Temple Priestess who was the guardian of the hearth fire and the Sacred Flame. She offers us the gift of discovering the Divine Flame within and allowing that Sacred Self to guide us on our Soul Purpose Path. The space between Saturn and Pluto is 10 degrees Sagittarius and that is where Vesta is pointing. She is saying when you choose to love yourself and experience balance and harmony within, you are able to express your Spiritual Vision and Soul Purpose and help heal the world." This theme is with us until the end of March, 2013. From March 24 to 30 the planet Jupiter (expansion, growth, and manifestation of your spiritual vision) will be the focus of the Yod. Don't you love how the Universe continues to bless us as we walk the path of true self?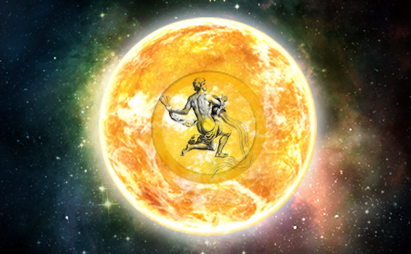 For our current Full Moon the Sun in Aquarius is the ruler of the Leo Moon. The focus is on giving our gift to the world and helping our precious planet to heal. We have always said humanity is the only kingdom of the Earth Mother that still needs to be healed and transformed. Aquarius is a symbol for the collective consciousness. The planet that rules the Sun at this Full Moon is Uranus in Aries (breaking through to the new). He is working in harmony with both the Sun (identity) and the Moon (Soul). So we have all the support we need to follow our true path with courage, determination, and conviction.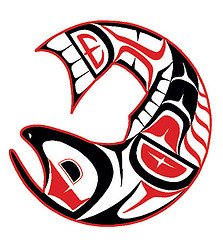 The Animal Totem for the Moon in Leo is Salmon. This Finned One offers us strength and perseverance to follow our desired goals and create the new. The phrase for Leo is "I Will". We all must be careful we are using that "Will" for the highest good and not to boost the ego. Wherever you find Leo in your natal chart that is the challenge. For the Sun in Aquarius the Animal Totem is Otter, curiosity, playfulness, and the joy of sharing. Aquarius is the sign of friendship and group connections. Wherever it is located in your natal chart is an indication for where you will find people of like mind.
The Clan Mother who guides us for the Moon in Leo is She Who Heals, guardian of the Eternal Flame of Love, the mysteries of life and death, and rites of passage. She is the keeper of serving the truth. She also is guardian of the healing plants and healing arts. You can call on her to support your own healing whatever that is and to guide you as you help others on their path to empowerment. Wisdom Keeper is the Clan Mother for the Sun in Aquarius. She is the keeper of planetary memory and all Earth records, particularly the stone and crystal kingdoms. She is the guardian of sacred traditions, sacred points of view, and honouring the truth in all things. She teaches us the value of friendship and the importance of our connection to all our relations. She teaches us to be fully present in the moment and to follow our dreams and vision. More of their stories can be found in the 13 Original Clan Mothers and Earth Medicine, both by Jamie Sams.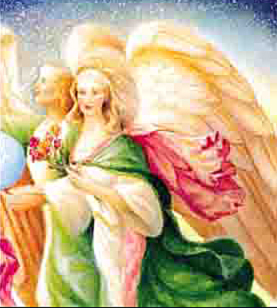 Leo and Aquarius are active on the Tarot Constellation of Strength, the principle of Courage and Self Esteem and the balance between the material and spiritual planes. The theme is courage of your convictions and acknowledging the strength within for the Moon in Leo and courage to be yourself and acknowledging your connection to Source for the Sun in Aquarius. The Ray this Full Moon activates is 5th Ray of Concrete Knowledge and Healing with Archangels Raphael, the shining one who heals, and Mary, Divine Unconditional love, as our guides. The Moon in Leo also is expressed on the 1st Ray of Divine Will and Power with Archangels Michael, protection and spiritual destiny guide, and Faith, trust in self and the Universe joining Raphael and Mary to guide us.
Work with the healing power of this Full Moon to create your best life. So far 2013 is filled with blessings for you to do that. Anyone interested in a personal reading can contact me at to set up an appointment in person or by telephone.
Blessings to all, Dale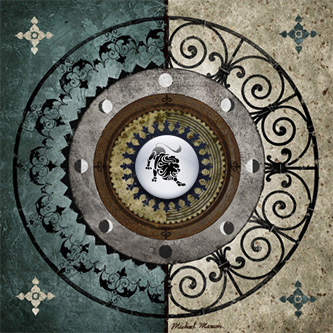 Here are the Moon phases and planetary activations. All times are 75 west longitude EST.
We have included the day and time the Moon changes signs.
Moon enters Leo- Jan 26- 9.20am EST- inconjunct Neptune in Pisces- 12.59pm EST- trine Uranus in Aries- 7.52pm EST- sextile Jupiter in Gemini- 9.36pm EST- inconjunct Chiron in Pisces- 11.36pm EST- Another up and down day with ease and flow but also confusion. The Moon in Leo asks us to be in our compassionate heart center not our ego. When you treat others with Loving Kindness it will flow back to you a hundred-fold.
Leo/Aquarius Full Moon- Jan 26- 11.38pm EST- The theme of this Full Moon is courage of your convictions, embracing inner strength, courage to be yourself, and strengthening your connection to Source whatever that is for you. We now complete the lessons we have been working on since the Leo New Moon of Aug 17, 2012. The theme has been to live our lives with authenticity and Love.
Moon in Leo inconjunct Pluto in Capricorn- Jan 27- 5.04am EST- square Saturn in Scorpio- 6.43am EST- opposite Mercury in Aquarius- 1.09pm EST- This is a day filled with challenges if you are operating from ego. Remember Leo is the sign of the ego but if you are in your compassionate heart center your challenges will turn into opportunities to help others choose love and healing. Arguments can be the theme for today. Do not let yourself be drawn into that game.
Moon in Leo inconjunct Venus in Capricorn- Jan 28- 7.41am EST- opposite Mars in Aquarius- 11.59am EST- These aspects continue yesterday's challenges. Be heart centered and express Loving Kindness even though your ego may want to react. When you respond with love the dynamics change. Moon enters Virgo- 6.27pm EST- opposite Neptune in Pisces- 10.07pm EST- Sister Moon is asking you to focus on healing the mind, body and spirit. The opposition to Neptune is showing you whether you are caught in illusion. Choose illumination and shine that light into the world. The challenges continue until tomorrow afternoon so be heart centered whatever you are experiencing.
Moon in Virgo inconjunct Uranus in Aries- Jan 29- 4.45am EST- square Jupiter in Gemini- 6.14am EST- opposite Chiron in Pisces- 8.27am EST- inconjunct Sun in Aquarius- 1.02pm EST- All these aspects continue the challenges that began on Sunday Jan 27. The best response is to go with the flow. If others are trying to control you remove yourself from the situation. Moon in Virgotrine Pluto in Capricorn- 1.36pm EST- sextile Saturn in Scorpio- 3.13pm EST- Finally some aspects of ease but they do require you to choose healing and transformation of whatever you have been experiencing over the past two days. Remember we are in the Capricorn New Moon cycle of following your spiritual vision and living your Soul Purpose with courage and authenticity.
Moon in Virgo inconjunct Mercury in Aquarius- Jan 30- 5.57am EST- This aspect is just to remind you to focus on your gift to give to the world. When there is confusion it is the ego that is in charge. Jupiter moves direct- 6.37am EST- The planet of luck and blessings has been retrograde since Oct 04, 2012. Retrogrades are a time to review where we are and release what no longer serves us. With Jupiter it has been about letting go of whatever blocks us from living our spiritual vision. We have from now until Apr 25, 2013 to continue the clearing so do not be disappointed if things don't shift immediately. It just means the ego wants to hang on to what is familiar even when it is not for our highest good. Be patient with yourself and things will shift at the right time for you. Sun in Aquarius square Saturn in Scorpio- 5.49pm EST- This might bring forward some challenges in the realm of friendship. Saturn in Scorpio can be quite controlling and the Sun in Aquarius quite stubborn. If you are experience this challenge step into your compassionate heart and that will change the dynamic.
Virgo Disseminating Moon- Jan 30- 6.50pm EST to Feb 03- 8.56am EST- Moon in Virgo trine Venus in Capricorn- 8.59pm EST- inconjunct Mars in Aquarius- 10.51pm EST- The disseminating phase is the time to share your knowledge and wisdom. The harmonious connection between the Moon and Venus is an aspect of ease and flow. The inconjunct between the Moon and Mars just means you may not be understood by those who are coming from ego, especially those who want to dominate. Just remember not everyone is ready to listen to what you know. The most important choice with this influence is to be true to yourself. That means not needing approval from others.
Moon enters Libra- Jan 31- 1.36am EST- inconjunct Neptune in Pisces- 5.17am EST- opposite Uranus in Aries- 11.43am EST- trine Jupiter in Gemini- 1.00pm EST- inconjunct Chiron in Pisces- 3.23pm EST- square Pluto in Capricorn- 8.16pm EST- When Sister Moon visits Libra the focus is on partnerships both personal and business relationships. This can be a challenging day, except the trine to Jupiter. If issues come up that need to be transformed be sure to be in your compassionate heart and express Loving Kindness. Remember challenges are opportunities for change.
Moon in Libra trine Sun in Aquarius- Feb 01- 12.04am EST- Whatever was happening in relationship yesterday can now be resolved. Moon in Libra is seeking balance and Sun in Aquarius is seeking compatibility. Moon in Libra trine Mercury in Aquarius- 8.03pm EST- Mars enters Pisces- 8.54pm EST to Mar 12- 2.26am EST- Venus enters Aquarius- 9.47pm EST to Feb 25- 9.03pm EST- In the relationship cycle Mars and Venus are in their Balsamic phase and will be until April 07 when they move into a new cycle of new beginnings for partnerships. The focus until then is on healing and forgiveness and releasing old relationship patterns that keep you stuck in the past. Think of today as the beginning of your new relationship to yourself and important others in your life. Focus on what you are ready to complete.
Moon enters Scorpio- Feb 02- 7.02am EST- trine Mars in Pisces- 7.39am EST- square Venus in Aquarius- 7.57am EST- trine Neptune in Pisces- 10.45am EST- inconjunct Uranus in Aries- 5.00pm EST- inconjunct Jupiter in Gemini- 6.07pm EST- trine Chiron in Pisces- 8.38pm EST- The dynamics regarding relationship will be intense today and will definitely bring up issues to be transformed. But that is the purpose when Sister Moon visits Scorpio. We are working with Snake Medicine, shedding the old that no longer serves. The trine to Chiron means deep healing can happen if you embrace it.
Moon in Scorpio sextile Pluto in Capricorn- Feb 03- 1.14am EST- conjunct Saturn in Scorpio- 2.45am EST- These aspects support you to continue the relationship healing that was activated with the Moon trine Chiron last night. Scorpio Fourth Quarter Moon- Feb 03- 8.56am EST to Feb 06- 6.26pm EST- We now enter the realignment and revision phase. This emphasises the need to let go of what is no longer working so you are making space for what is working to grow. This is particularly relevant to your important relationships. Revision means creating a new relationship vision that will be activated fully with the new Mars/Venus cycle that begins on Apr 07.
Moon in Scorpio square Mercury in Aquarius- Feb 04- 7.31am EST- This last Moon in Scorpio activation (for this moon cycle) is asking you to clarify more fully what you are ready to release. Squares always ask us to find new ways of doing things but we have to let go of the old ways to step into the new. Moon enters Sagittarius- 10.45am EST- square Mars in Pisces- 2.25pm EST- square Neptune in Pisces- 2.29pm EST- When Sister Moon visits the sign of the Archer the focus is on our spiritual vision and the path that allows us to express that in our lives. The squares support us in identifying what stops us from manifesting that vision. Mars in Pisces conjunct Neptune in Pisces- 3.56pm EST- This aspect is excellent for taking action when it comes to moving forward with our vision. Moon in Sagittarius sextile Venus in Aquarius- 4.40pm EST- trine Uranus in Aries- 8.33pm EST- opposite Jupiter in Gemini- 9.32pm EST- Again these aspects support you to actively live and express your spiritual vision. Even the opposition to Jupiter is beneficial as it will show you what fears you may have that need to be released so you can move forward with your Soul Purpose path.
Moon in Sagittarius square Chiron in Pisces- Feb 05- 12.08am EST- This aspect supports the healing and release of whatever blocks you from your spiritual vision. I always see aspects to Chiron as beneficial even when they are challenging. He is the Wounded Healer but he also shows the way to finding solutions to whatever issues we are dealing with. Mercury enters Pisces- 9.55am EST to Apr 13- 10.37pm EST- Mercury usually spends about two to three weeks in a sign but he will retrograde on Feb 23 until Mar 17 when he moves direct. That is why he will be visiting Pisces for 10 weeks. The focus will be on healing and releasing anything that blocks you from living your spiritual vision especially emphasised during the retrograde cycle. Mercury is the planet that influences our thoughts and perceptions. Whatever we focus on we manifest so make sure you are thinking positively. Moon in Sagittarius sextile Sun in Aquarius- 3.42pm EST- This harmonious connection between the Moon and Sun supports you to express your gift to the world. When you are connected to your Sacred Center your Divine Soul Light shines.
Moon enters Capricorn- Feb 06- 12.55pm EST- The Moon in Capricorn is focused on how you experience power in the world if you are coming from ego. From a spiritual perspective she is asking you to focus on your Soul Purpose path. Snow Goose who reminds you to follow your dreams is your guide. Venus in Aquarius sextile Uranus in Aries- 2.08pm EST- Moon in Capricorn sextile Mercury in Pisces- 4.31pm EST- sextile Neptune in Pisces- 4.41pm EST- Mercury in Pisces conjunct Neptune in Pisces- 6.00pm EST- All these aspects support breakthrough and freedom if you are focused on your Soul Work. Use this opportunity to expand your purpose. Creator and Great Mystery are supporting you through the planetary dance.
Capricorn Balsamic Moon- Feb 06- 6.26pm EST to Feb 10- 2.21am EST-We now complete the lessons we have been working on since the Capricorn New Moon of Jan 11. The focus has been to follow your Soul Purpose path and help to heal the world by giving your gift of love. The Balsamic phase is always about healing, transformation, release and completion. Moon in Capricorn sextile Mars in Pisces- 7.21pm EST- square Uranus in Aries- 10.37pm EST- inconjunct Jupiter in Gemini- 11.31pm EST- The sextile to Mars is about taking action regarding your spiritual vision, the square to Uranus is about breaking through to the new, and the inconjunct to Jupiter is to identify the subconscious blocks that prevent you from moving forward on your path.
Venus in Aquarius trine Jupiter in Gemini- Feb 07- 12.57am EST- Moon in Capricorn sextile Chiron in Pisces- 2.11am EST- conjunct Pluto in Capricorn- 6.20am EST- sextile Saturn in Scorpio- 7.44am EST- All these aspects support your journey of taking action to break through to the new. They set the tone for a day of achievement in a positive way. Embrace the opportunity and move forward with ease and flow. It is not often we get a day without challenging aspects.
Mercury in Pisces conjunct Mars in Pisces- Feb 08- 12.57pm EST- Again this is an aspect that supports you moving forward with your spiritual purpose but just a word of caution Mercury enters his retrograde shadow tonight so there will be adjustments to come in the next few weeks. Listen to your intuition and let that guide you while Mercury visits Pisces. Moon enters Aquarius- 2.16pm EST- We now focus on our gift to give the universe. That is what gets activated with the Aquarius New Moon of Feb 10. Mercury enters his retrograde shadow- This begins the Mercury retrograde activation as he enters the shadow period from now until the actual retrograde on Feb 23. Make notes about new ideas that come to you in the next 15 days but wait until after the retrograde period to act on them. Mercury clears his shadow on Apr 06 but you should be able to move forward with new visions by Mar 31. By then you will know if the new focus is where you really want to go.
Moon in Aquarius sextile Uranus in Aries- Feb 09- 12.07am EST- trine Jupiter in Gemini- 12.59am EST- conjunct Venus in Aquarius- 5.25am EST- All these aspects support your vision of the spiritual gift you are here to give the world. But do not stubbornly hang on to what you "think" that is. Mercury in Pisces square Jupiter in Gemini- 7.08am EST- Moon in Aquarius square Saturn in Scorpio- 9.12am EST- Both these aspects require flexibility and will create questions about what your Soul Purpose really is. Just be in the now and everything will unfold as it is meant to over the next few weeks. All that is required is patience.
Aquarius New Moon and Chinese New Year of the Water Snake- Feb 10- 2.21am EST- The theme of the Aquarius New Moon is to live your life in a joyous way and share your lightness of being with the world. That is your greatest gift to give for it is the gift of love for all. The year of the Water Snake supports you to shed the old emotional wounds and become the healer you were meant to be at this most powerful time on the Earth Mother. Otter, sharing joy and love, is the guide for this New Moon cycle.
Mars in Pisces square Jupiter in Gemini- Feb 10- 3.12am EST- Mercury in Pisces conjunct Chiron in Pisces- 9.53am EST- Moon enters Pisces- 4.20pm EST- conjunct Neptune in Pisces- 8.29pm EST- The best way to work with all these Pisces activations is to find time to be quiet and listen to your inner knowing. When you do it is your Soul Essence Self, Creator, and Great Mystery guiding you. And remember you are always supported by the Source of All That Is.
---
Dale Osadchuk is an Artist, Spiritual Astrologer, and Transformational Counsellor and is available for consultations in Sharon (just north of Newmarket) Ontario, Canada in person or by telephone. You can contact her at her cell number 905-589-0192. To receive her brochure of Astrological Sessions, New Moon Meditation Schedule or to be added to her free New Moon list contact her at you can also find Dale on www.facebook.com and www.crystalwind.ca
© 2012 Dale Osadchuk
You are welcome to share this Moon information with others. Please send it in its entirety with Dale's contact information. Thank you.
Design and Layout © 2012 Crystal Wind™. Reprinted with permission. All rights reserved.
CrystalWind.ca is free to access and use.
"Would you consider a small gift of $11.11 ?" :)
ॐ Namasté - Blessings!

© 2008-2019 crystalwind.ca. All rights reserved.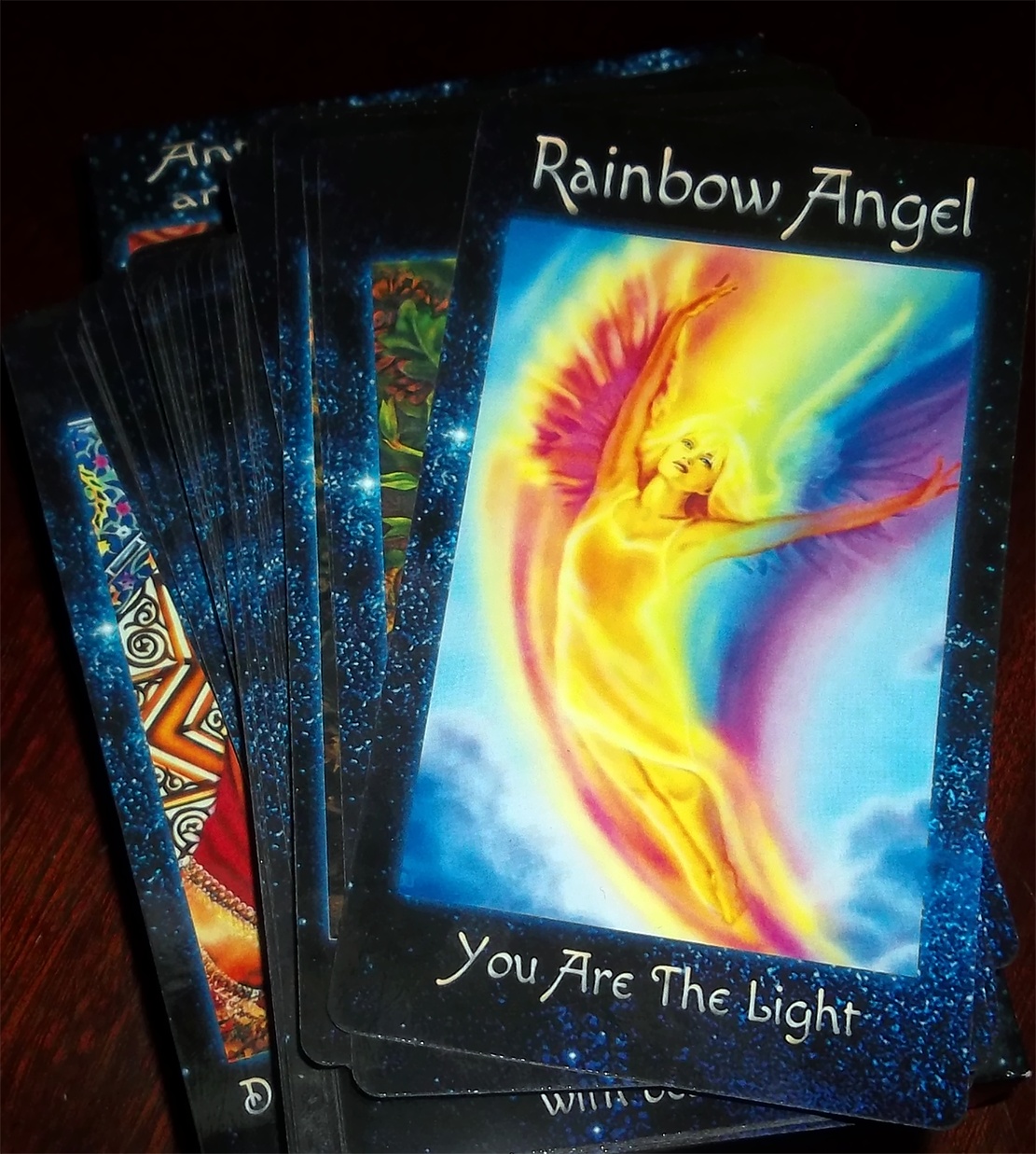 The Crystal Wind Oracle
Myth & Magic Card Deck!
Details Here!
NEW Expanded
Printed & Boxed!
Now with 58 cards!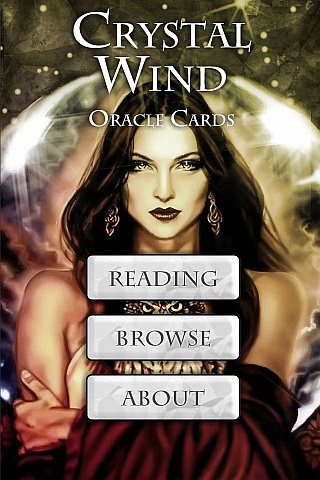 Cut Through The Illusions!
We have 1262 guests and no members online