Category: Astrology by Dale Views: 3367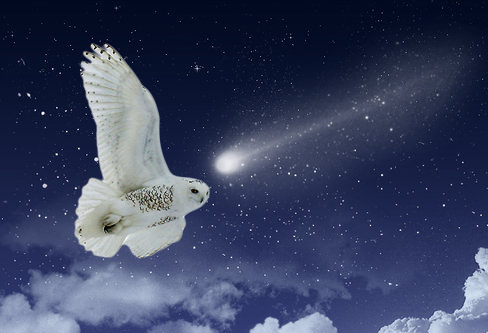 Dale Osadchuk
21 degrees Pisces 24 Minutes
11 March 2013 at 3.52pm EDT
12.52pm PDT and 7.52pm GMT
Here in the North Country Grandfather Sun was rising earlier and setting later each day. Although the banks of the path to the Star Temple were still lined with snow the path itself was clear. It was mid-day as Snowy Owl and Shooting Star made their way to the Sacred Circle. They could feel the warmth of Grandfather Sun's rays and it felt good. It had been a cold and snowy winter but the Shaman had told them that in nine sunrises the Budding Trees Time would begin. But they knew they would have to wait until then to step into the new.
When they settled in the center of the Star Temple the day was bright and clear. Usually they did their ceremony at night but this time the Shaman told them Sister Moon and Grandfather Sun were meeting during the day. As they waited for Sister Moon's message they could hear the Winged Ones singing. It was a sign that the East Direction of The Medicine Wheel would open soon. They knew they would just have to be patient until that happened.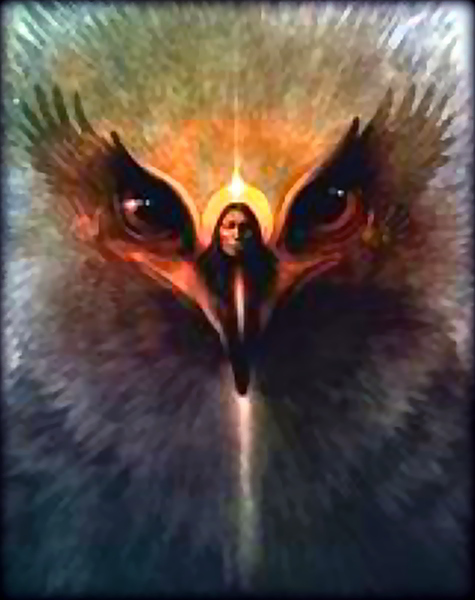 When Sister Moon began to speak the Winged Ones fell silent. "My dear Snowy Owl and Shooting Star patience and introspection is what this New Moon cycle asks of all of you. The Wandering Ones who are travelling with Grandfather Sun and I are asking you to look within and discover your Sacred Center, your Inner Universe. Neptune, the Dissolver, is asking you to step out of illusion into truth. Mercury, the Messenger, is asking you to listen to the guidance of your Soul. Chiron, the Healer, is supporting you to heal yourself and the World's Collective Wound. Venus, the Goddess of Love, is asking you to find harmony within yourself and all your relationships. Vulcan, The Forger, gives you the tools to heal your hidden wounds and step into your Divine Light. And finally Mars, the Spiritual Warrior, is asking you to release conflict and create harmony in all your relationships. He is working with Venus to help you do that."
Sister Moon continued "In the far away time there is a special visitor accompanying the New Moon. It is a Comet that has come from the outer most regions of space. It may shine brightly or it may be disintegrated by the heat of Grandfather Sun. Whatever happens the name it has been given carries this message for all two-leggeds. It is time to heal the old wounds, forgive those who have wounded you and forgive yourself for wounding others. It is time to release the past with compassion and experience completion so you can step into the new with a loving heart and fulfill your Soul Purpose of creating peace and harmony."
Sister Moon fell silent. Snowy Owl and Shooting Star knew they needed to travel to the far away time and deliver the message.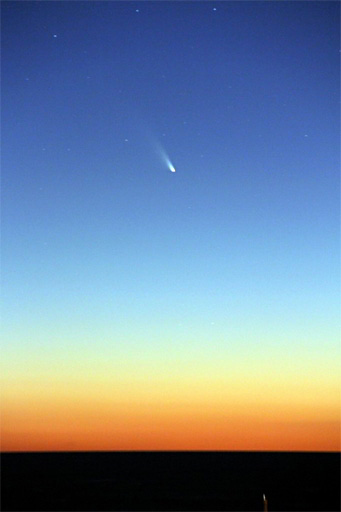 We talked about the Pisces overload in our Virgo Full Moon posting and here it is. Water, water, everywhere. This is a New Moon for doing Soul Work. And now there is a Comet named PanSTARRS who has joined the crowd. For the first time since 1997 people in the northern hemisphere may have the opportunity to view a bright visitor. We say "may" for Comets are notorious for being unpredictable. For more information about this Comet go to www.spaceweather.com or for Canada www.skynews.ca
To the ancients Comets were omens of big changes not always seen as positive. But that was when humanity was controlled by fear. Perhaps not much has changed. However the Universe works in mysterious ways. The word PanSTARRS adds up to 9 the number of completion. Pisces is found on the Tarot Constellation of The Hermit also number 9. So although this is a New Moon it is about Completion and releasing anything that blocks you from stepping into a new inspired vision with the next New Moon in Aries on Apr 10.
For those who would like to know the degrees of the planetary lineup they are as follows; Neptune 03 Pisces, Mercury Rx 07 Pisces (yes the messenger Rx adds to the theme of looking within), Chiron 10 Pisces, Venus 17 Pisces, Sun and Moon 21 Pisces, Vulcan 24 Pisces, and Mars 29 Pisces. If you were born under any of the mutable signs this lineup is really activating you to do the completion work but all other signs are being asked to do so as well.
Pisces is the sign of the artist and the dreamer. It is the cosmic dancer, musician, visionary artist, and poet. Pisces connects us to the Mystical Universe if we surrender our ego need for control. This New Moon vibration is supporting us to connect with the Sacred Oneness of All. As with all signs Pisces has its shadow and it is the need to escape from the harshness of "reality" through addiction. It does not matter what the choice of addiction is the purpose is to relieve the pain. All the planets in Pisces at this Lunation will emphasise the tendency to want to escape the pain. Do not allow yourself to go that route. This is the opportunity for healing and releasing the past so you can step onto the new and live your Soul Purpose.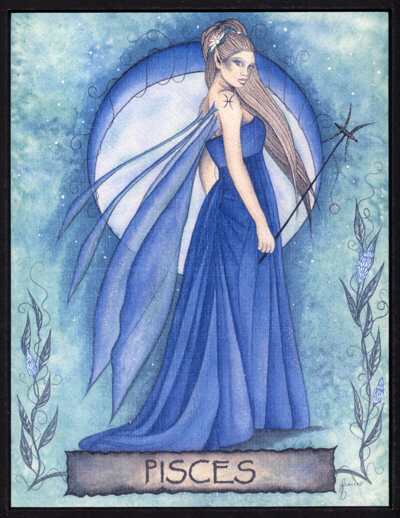 The Ancient ruler of this Pisces New Moon is Jupiter in Gemini. He is square (finding new ways of doing things) Neptune (illusion or illumination) Rx Mercury (looking deeply within) and Chiron (deep healing) all in Pisces. Jupiter exaggerates whatever you are focused on. In Gemini he shines the light on issues of duality in this case the choice to love and unite or the choice to fear and separate. The modern ruler of Pisces is Neptune. This planet of illusion rules drugs of all kinds including alcohol, narcotics, and prescription medication. He also rules FOG!!! Do not let yourself be caught in illusion at this New Moon. Neptune is the planet of illumination and enlightenment. Choose to shine your Divine Light and help the world to heal.
The Animal Totems that guide us at this Lunation are Cougar, coming into your spiritual power, and Wolf, guardian and teacher about change. The Clan Mother is Weighs The Truth who is guardian of the burden basket. This is the sacred object you can give your worries to and they will be lifted. She is also the keeper of Divine Law, justice and equality. She is the destroyer of deception and teaches us to accept the truth within. She is the guardian of the Sacred Self. Her full story can be found in the 13 Original Clan Mothers and Earth Medicine both by Jamie Sams.
Pisces is active on the Tarot Constellation of The Hermit, the principle of Introspection and Personal Integrity. it is about journeying within to find your Inner Universe and your true connection to Source, the Great Mystery. It will be imperative as we weather the storms ahead to be anchored in our Sacred Center. The Uranus/Pluto square will become very active again beginning in May. More opportunity for transformational healing and change is on the horizon.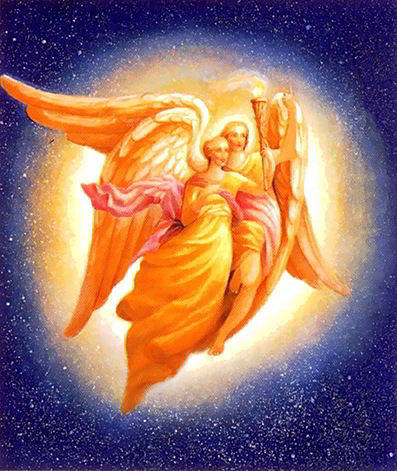 Pisces and its opposite sign of Virgo (the Earth is in Virgo at this Lunation) are active on the 6th Ray of Idealism and Devotion. It is a difficult Ray as its planets are Mars (aggression or spiritual motivation) and Neptune (illusion or enlightenment). You can see how that is playing out in humanities current manifestation. The Archangels who guide us are Uriel, harmony and peace, and Aurora Grace, gentleness and compassion. Pisces is also active on the 2nd Ray of Divine Love and Wisdom with Archangels Jophiel, creative power and Divine Vision, and Constance Christine, Divine Illumination. Let us all call on the gifts these Archangels offer to bring balance to the world and our own lives.
Wishing you all love and peace at this time of Illumination.
Blessings Dale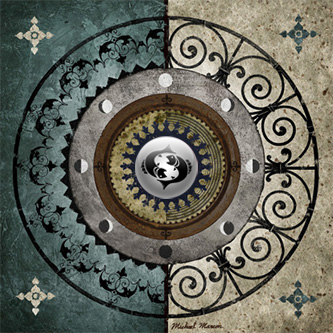 Here are the Moon phases and planetary activations. All times are 75 west longitude EDT. We have included the day and time the Moon changes signs.
Moon in Pisces conjunct Venus in Pisces- Mar 11- 7.33am EDT- This is a very loving aspect and a nice way to welcome the Pisces New Moon. It is a very good activation for creative expression and to be guided by your Soul. Just make sure, when it comes to relationship, you are focused on truth and not illusion.
Pisces New Moon- Mar 11- 3.52pm EDT- This is the last New Moon of the North Direction on the Medicine Wheel. The North is the place of introspection, solitude, and wisdom, and Pisces echoes those themes. This is also The Big Winds Moon and anything can happen. Cougar, coming into your spiritual power, and Wolf, the teacher who guides us through change, are walking with us during this Moon cycle. Pisces connects us to the mystical. Be open as you connect with your own spiritual oneness within. Creator and Great Mystery are guiding you.
Mars enters Aries- Mar 12- 2.26am EDT- Moon enters Aries- 7.17am EDT- conjunct Mars in Aries- 7.35am EDT- conjunct Uranus in Aries- 9.06pm EDT- sextile Jupiter in Gemini- 11.52pm EDT- All these aspects will make you want to throw caution to the wind and forge ahead without looking back. This is just temporary. We still have 6 planets in Pisces so use this energy to focus on spiritual action. Mars and Aries have the tendency to leap before looking. You might not like where you land if you do that. There is a lot of creative energy today so channel that into the vision you want to manifest with the New Moon in Aries on Apr 10.
Moon in Aries inconjunct Saturn in Scorpio- Mar 13- 3.34am EDT- square Pluto in Capricorn- 4.02am EDT- If you did not pay attention to yesterday's message you may find yourself "up the creek without a paddle". These aspects are all about delays and restrictions and the need to transform your focus. Today requires patience. Moon in Aries is not good with that. Saturn and Pluto are. Step back and you will see where you thought you wanted to go yesterday is not the right direction after all.
Moon enters Taurus- Mar 14- 3.08pm EDT- sextile Neptune Pisces- 10.08pm EDT- This is a much better day for focusing on what you want to create in your life. Moon in Taurus is about inner empowerment and Neptune in Pisces is about spiritual support from the Universe. Since we are in the Moon Cycle of release and completion identify what no longer enhances your life and let it go. Then you are making room for what you really want.
Moon in Taurus sextile Mercury RX in Pisces- Mar 15- 2.39am EDT- This aspect emphasises the release and completion influence from yesterday. If you do not "love it" whatever the "it' is let it go. Taurus Crescent Moon- 10.51am EDT to Mar 19- 1.27pm EDT- This is the expansion, growth, and manifestation phase. The focus is on connecting with your Inner Universe and Loving Your True Self. Let that be your expansion. Taurus is the sign of self worth. Moon in Taurus sextile Chiron in Pisces- 11.13am EDT-opposite Saturn in Scorpio- 12.27pm EDT- trine Pluto in Capricorn- 1.12pm EDT- All these aspects are supporting you to heal and release the past so you make space for the new. When you let go of the old it is like walking out of the fog into the sunlight. A word of caution the Moon in Taurus likes to hoard. As we said earlier if you do not love it, whatever it is, let it go.
Moon in Taurus sextile Venus in Pisces- Mar 16- 12.35pm EDT- sextile Sun in Pisces- 7.11pm EDT- These aspects are rewarding you for the letting go you did yesterday. This would be a good day to focus on giving yourself something special not on the material level, although that would be the temptation, but something that nourishes your spirit and Soul. Use this energy to express your creative gifts. Taurus helps you discover your inner talents. The Moon sextile Venus enhances that and sextile Sun give you power to manifest whatever gifts you have.
Moon enters Gemini- Mar 17- 2.09am EDT- square Neptune in Pisces- 9.39am EDT- sextile Mars in Aries- 10.29am EDT- square Mercury in Pisces- 1.30pm EDT- When the Moon visits Gemini issues of duality are the theme. The sextile to Mars will make you feel like your logical mind is in control. The squares to Neptune and Mercury are asking you to listen to your intuition. Mercury moves direct in a few hours. Who will you listen to? It will make a big difference as to what you experience.
Mercury moves direct- May 17- 4.03pm EDT- Hallelujah!!! But do not breathe a sigh of relief yet. We now have the opportunity to review what the Mercury Retrograde journey activated for us. For many people very old patterns came up for healing and release. Mercury entered his shadow on Feb 08 and went Retrograde Feb 23 and even though he moves forward today it is not time yet to move forward. My planetary guide says we should be clear by Mar 26 to begin the new but I have found with the Mercury Retrogrades of recent years we are still under the influence until the shadow is cleared. That will be Apr 06. Continue to focus on releasing the old that no longer serves you and focus on what you want to create but wait until Apr 06 to take action. Moon in Gemini sextile Uranus in Aries- 5.59pm EDT- conjunct Jupiter in Gemini- 9.48pm EDT- square Chiron in Pisces- 11.24pm EDT- All these aspects support healing, release, and breakthrough. Moon square Chiron will help you identify where you are thinking too much and not following your intuitive guidance.
Moon in Gemini inconjunct Saturn in Scorpio- Mar 18- 12.09am EDT- inconjunct Pluto in Capricorn- 1.12am EDT- This might feel like coming to the end of a dead-end street. This influence is with us all day so do not try to make things happen. They won't. Instead focus within and connect with that intuitive guidance we mentioned yesterday. Tomorrow is a better day.
Moon in Gemini square Venus in Pisces- Mar 19- 8.18am EDT- Again let your inner knowing guide you as you make choices today especially when it comes to relationship or creative issues. Gemini First Quarter Moon- 1.27pm EDT to Mar 23- 1.56pm EDT- This is the make a decision, take action, and breakthrough phase. Just remember Moon in Gemini can make us "think" we know what the right decision is. Again let your inner voice guide you as you choose. Moon enters Cancer- 2.55pm EDT- trine Neptune in Pisces- 10.39pm EDT- The key phase for Moon in Cancer is "I feel everything deeply". But the Moon here also gives you the opportunity to heighten your intuition and let that guide you. The trine to Neptune can connect you directly to the guidance of your Soul and Great Mystery. Take the time to make that connection with this influence.
Moon in Cancer trine Mercury in Pisces- Mar 20- 2.54am EDT- square Mars in Aries- 3.32am EDT- The trine to Mercury will strengthen the intuitive knowing but the square to Mars can be volatile if you are being emotionally reactive. Stay calm and centered and whatever storm is brewing will pass you by. Be in your Sacred Center today and you will be fine.
Spring Equinox and Sun enters Aries- Mar 20- 7.02am EDT- In the northern hemisphere we enter the East direction on the Medicine Wheel, the place of awakening, creative inspiration, and new beginnings. It is the Budding Trees Time. The long winter sleep has come to an end although here in the North Country we may still get some snow but we can still feel spring in the air. The Guardian of the East Direction is Eagle until Summer Solstice on June 20/21. This mighty Winged One carries our prayers to Creator and Great Mystery so we receive support and blessings from the Universe for our new vision. Just remember we are still in the Mercury shadow so things will not move forward just yet.
This is Autumn Equinox in the southern hemisphere, the place of adulthood, personal responsibility, and looking within, with Grizzly Bear, strength and power, as your guide until Winter Solstice. Wherever you are in the world the Sun is sitting on the equator asking you to find balance in your life. This is the time of equal day and night. Perfect harmony!!!
Moon in Cancer square Uranus in Aries- Mar 20- 7.05am EDT- trine Chiron in Pisces- 12.30pm EDT- trine Saturn in Scorpio- 12.41pm EDT- opposite Pluto in Capricorn- 2.02pm EDT- The rest of today the energies are mixed between challenge and harmony and challenge. Identify what emotional issues you wish to breakthrough with Moon square Uranus, heal and release with the trines to Chiron and Saturn, and embrace your spiritual power with the opposition to Pluto. The Transformer only wants to help you to let go of the old.
Saturn in Scorpio trine Chiron in Pisces- Mar 21- 7.42am EDT- This aspect continues yesterday's theme but supports the healing that leads to transformation in a powerful way. Scorpio is about shedding the old and Pisces is connecting to the Universe within. Venus enters Aries- 11.15pm EDT to Apr 15- 3.25am EDT- Venus in Aries is a spiritual warrior vibration. This is an opportunity to express your creative energy in a way that is unique to you. You may find that you can no longer tolerate relationships that do not support your true self with this Venus journey. Do not make hasty decisions now. Wait until Venus and Mars start their new relationship cycle on Apr 07. That activation is about new beginnings where relationship is inspirational for both people involved. We really are in completion energy regarding relationship until then.
Moon enters Leo- Mar 22- 2.50am EDT- Leo is about being centered in the compassionate heart and generously giving love to people in our life. That is the spiritual vibration. But Leo also rules the ego. That is the shadow energy. Moon in Leo trine Venus in Aries- 3.14am EDT- trine Sun in Aries- 6.40am EST- inconjunct Neptune in Pisces- 10.26am EDT- These aspects support being in the compassionate heart but the inconjunct to Neptune asks you to be clear about who can return the same loving kindness back to you. If someone is coming from ego they are only in relationship for their own benefit. Mars in Aries conjunct Uranus in Aries- 2.17pm EDT- Moon in Leo inconjunct Mercury in Pisces- 4.02pm EDT- trine Uranus in Aries- 6.38pm EDT- trine Mars in Aries- 6.54pm EDT- sextile Jupiter in Gemini- 11.05pm EDT-square Saturn in Scorpio- 11.28pm EDT- inconjunct Chiron in Pisces- 11.49pm EDT- All these aspects activate feelings of harmony and then feelings of being challenged. It is just that kind of day. When you are able to choose what is right for you flow and ease will guide you through the challenges.
Moon in Leo inconjunct Pluto in Capricorn- Mar 23- 1.03am EDT- This early morning aspect sets the tone for the day ahead. Just remember Pluto always supports transformation. You just might not know yet what really needs to be transformed. That is okay. Remember life is a journey not a destination.
Leo Gibbous Moon- Mar 23- 1.56pm EDT to Mar 27- 5.28am EDT- We now enter the analyze, adjust, evaluate, and redefine phase. Are your mind, heart, and spirit in alignment? If not use this influence to bring yourself into balance. Jupiter in Gemini inconjunct Saturn in Scorpio- 10.51pm EDT- This aspect is just telling you to follow your heart and not your ego. If you are ego driven whatever you focus on will be blocked because it is not in alignment with your heart center. Surrender!!!
Moon enters Virgo- Mar 24- 11.49am EDT- inconjunct Venus in Aries- 6.11pm EDT- opposite Neptune in Pisces- 7.08pm EDT- inconjunct Sun in Aries- 8.05pm EDT- This continues the theme of the Gibbous Moon. This is a time for inner work not outer action. Be kind to yourself. If you hit your head against a brick wall you will get hurt. Today is a brick wall.
Moon in Virgo opposite Mercury in Pisces- Mar 25- 2.38am EDT- inconjunct Uranus in Aries- 2.56am EDT- inconjunct Mars in Aries- 6.24am EST- sextile Saturn in Scorpio- 7.01am EDT-square Jupiter in Gemini- 7.31am EDT- opposite Chiron in Pisces- 7.50am EDT- trine Pluto in Capricorn- 8.46am EDT- Mars in Aries inconjunct Saturn in Scorpio- 4.32pm EDT-All these aspects continue yesterdays energy. The Moon trine Pluto promises a potential for transformation as long as you do not let Mars in Aries stir up frustration and anger. Mars in Aries can be very reactive. Check yourself at "the door" and be receptive to whatever is happening rather than reactive. Put that life force energy of Mars into creating what you want rather than what you do not want.
Mars in Aries sextile Jupiter in Gemini- Mar 26- 6.26am EDT- Moon enters Libra- 5.32pm EDT- Mars in Aries square Pluto in Capricorn- 11.47pm EDT- When the moon is in Libra balance is what we want to experience. Mars square Pluto continues yesterday's challenges if that is still your focus. Instead work with the promise of transformation you are being offered. A square always asks us to find new ways of doing things.
Moon in Libra inconjunct Neptune in Pisces- May 27- 12.35am EDT- Jupiter in Gemini square Chiron in Pisces- 2.46am EDT- Moon in Libra opposite Venus in Aries- 4.49am EDT- This can be a difficult day if you are out of balance within. We are on the cusp of the Libra Full Moon which is all about finding balance between ourselves and others. Or finding balance between our different selves.
Libra/Aries Full Moon- Mar 27- 5.28am EDT to Mar 30- 3.17pm EDT- Moon in Libra opposite Uranus in Aries- 8.05am EDT- inconjunct Mercury in Pisces- 10.23am EDT- inconjunct Chiron in Pisces- 12.46pm EDT- trine Jupiter in Gemini- 12.50pm EDT- square Pluto in Capricorn- 1.27pm EDT- opposite Mars in Aries- 2.14pm EDT- Wow lots of push-pull energy with this Full Moon. We can say the theme is individuality verses partnership. Freedom verses commitment. Venus is the ruler of the Moon in Libra and Mars is the ruler of the Sun in Aries. They are both in Aries asking us to see relationship in a new way. They will enter a new relationship phase on Apr 07 so this Full Moon is asking us to release the old way of being in relationship to make space for the new. That includes the relationship to self.
---
Dale Osadchuk is an Artist, Spiritual Astrologer, and Transformational Counsellor and is available for consultations in Sharon (just north of Newmarket) Ontario, Canada in person or by telephone. You can contact her at her cell number 905-589-0192. To receive her brochure of Astrological Sessions, New Moon Meditation Schedule or to be added to her free New Moon list contact her at you can also find Dale on www.facebook.com and www.crystalwind.ca
© 2013 Dale Osadchuk
You are welcome to share this Moon information with others. Please send it in its entirety with Dale's contact information. Thank you.
Design and Layout © 2012-2013 Crystal Wind™. Reprinted with permission. All rights reserved.
CrystalWind.ca is free to access and use.
Please donate a small gift of $11.11 or $22.22 or $33.33.
Thank you!
ॐ Namasté - Blessings!

© 2008-2020 crystalwind.ca. All rights reserved.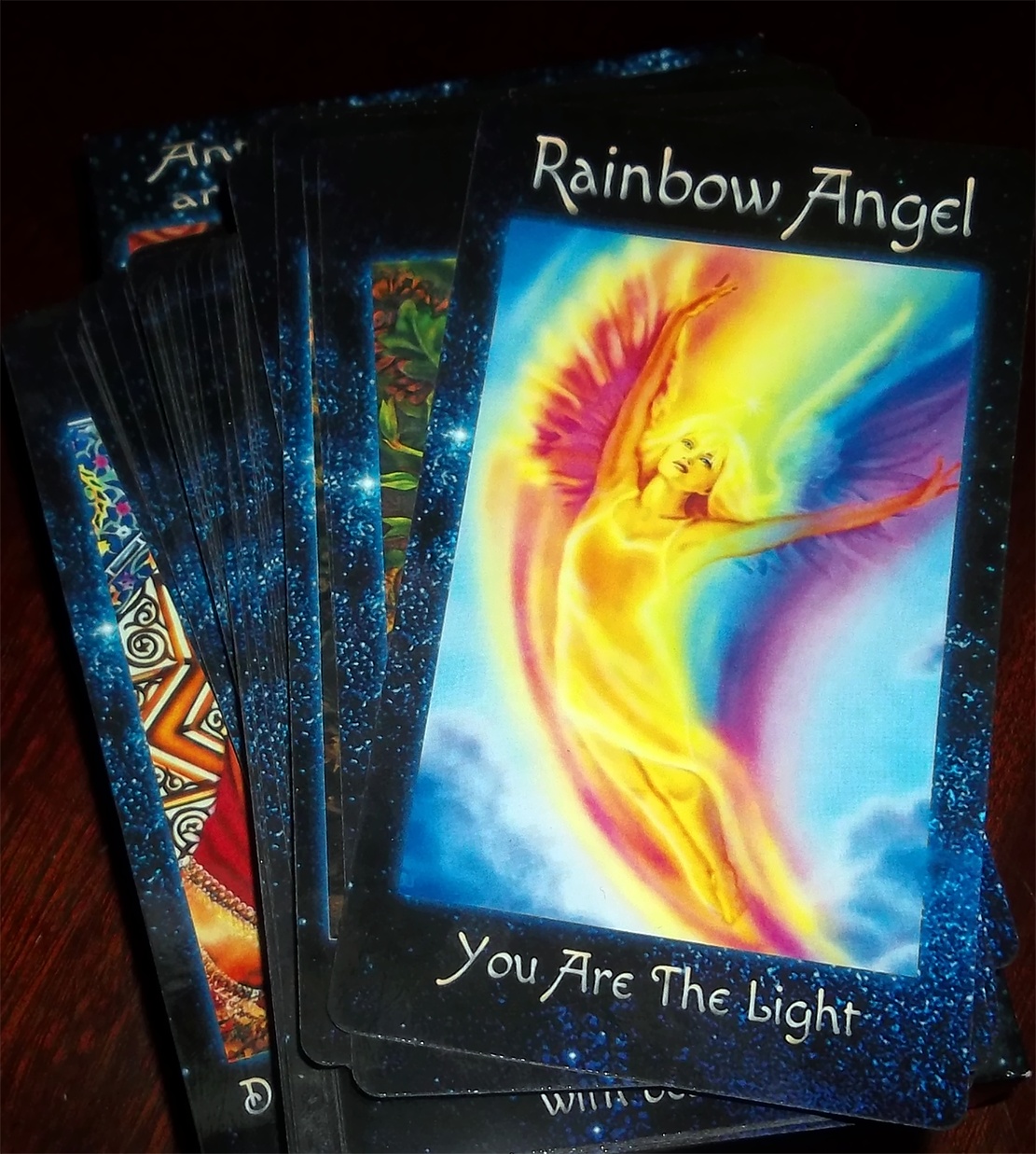 The Crystal Wind Oracle
Myth & Magic Card Deck!
Details Here!
NEW Expanded
Printed & Boxed!
Now with 58 cards!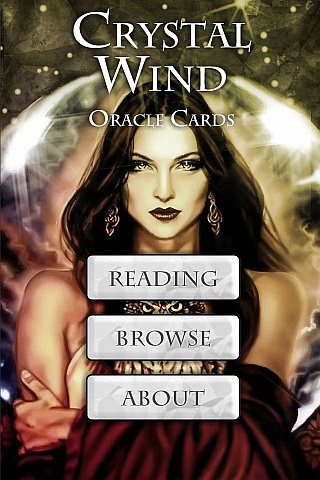 Cut Through The Illusions!
Who is Online Now
We have 1127 guests and no members online