Category: Astrology by Dale Views: 2996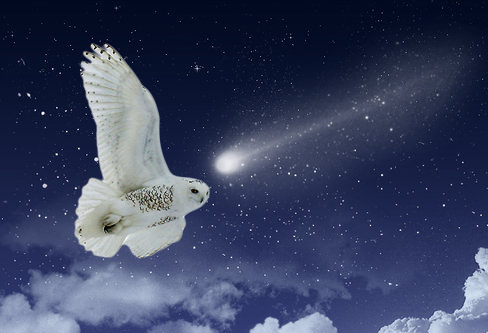 Dale Osadchuk
02 December 2013 at 7.23pm EST and 4.23pm PST
03 December 2013 at 12.23am GMT
Here in the North Country for the last few weeks Snowy Owl and Shooting Star had noticed Grandfather Sun was rising later in the morning and setting earlier in the afternoon. As they climbed the path to the Star Temple the western horizon was filled with scarlet, pink, and gold rays. It was the Long Nights Time and the sisters knew the longest night would be here soon at Winter Solstice. Grandfather Sun would stand still for four days and then began his journey north again bringing light and warmth back. At Winter Solstice the Earth Renewal Time would begin.
This New Moon they would be celebrating was also The Long Snows Time. Earlier this day there had been a light snow fall so the path they walked was snow covered. The sisters noticed hoof prints leading to the Star Temple. They wondered if Elk would be waiting for them. He was one of the Spirit Walker Guides for this New Moon and carried the Medicine of strength and stamina. He was also a symbol for the protection that community and tribe offered. But when the young women entered the Star Temple their eyes widened in surprise.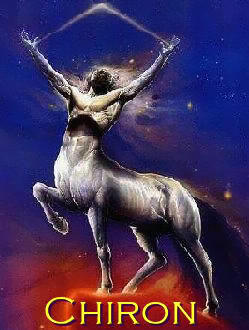 Standing before them was a magnificent Centaur, half human and half horse. Snowy Owl and Shooting Star could not believe what they were seeing for they had been told Centaurs, like Unicorns, only existed in mythological stores. Sister Moon began to speak.
"This is Chiron the healer. He plays an important part at this New Moon. His gift is the key to healing and wholeness. His current location in the heavens is to help you find the solution to healing old mental, physical, and emotional wounds that prevent you from living your truth and Soul Purpose Path. He also is supporting you, once you have experienced wholeness within, to help heal the World Wound the two leggeds incessantly prolong. It is time for mankind to treat each other with Loving Kindness and restore peace and balance on the Earth Mother."
Sister Moon paused for a moment and then continued. "Chiron is also the teacher guide when the student is ready to go on the spiritual quest. If you discover obstacles on your path he will guide you to discover the solutions that will set you free. He is the Rainbow Bridge between feeling limited and restricted and breaking through to your authentic self and living your truth. When you call on him he will always answer."
Snowy Owl and Shooting Star thanked Sister Moon for her message. As they left the Star Temple the wounded healer Chiron led the way. They knew he would always be there when they needed guidance on their journey to wholeness.
As a heavenly body Chiron is an enigma. A puzzle not easily solved. He was sighted by the astronomers (scientists) on Nov 01, 1977. They classified him as a planet and gave him the name of the Centaur who was healer/teacher in Greek mythology. Then he was reclassified to minor planet, asteroid, comet, or space rock. Even Astrologers who work with Chiron's influence have different opinions about which signs he rules. Zane Stein, a Chiron expert, favours Libra and Sagittarius (Essence and Application: a View from Chiron). Barbara Hand Clow who wrote Chiron: Rainbow Bridge Between the Inner & Outer Planets assigns rulership to Virgo. Bernadette Brady (Star and Planet Combinations) associates Chiron with the Constellation Centaurus, the Centaur and the Fixed Stars Agena, healing, and Toliman, the teacher. However we classify Chiron he fixes what is broken leading us to wholeness. I favour Chiron as the ruler of Virgo but then my natal Chiron is in Virgo.
At this Sagittarius New Moon the Centaur Chiron plays a prominent part. Sagittarius on the material/physical plane is associated with belief systems, philosophy, and religion. It can be quite dogmatic when working with the shadow vibration a "my way or the highway" attitude. The higher expression of the sign of The Archer is to connect with our "Higher Consciousness" and walk the path of truth without needing others to validate us.
We have just come through the deep healing and transformational waters of Scorpio. Now The Archer's arrow is pointing to Capricorn (Dec 21 focus on your Soul Purpose) Aquarius (Jan 19, 2014 focus on your gift to give the Universe) and Pisces (Feb 18 focus on connecting to the guidance of your Soul Essence Self). This New Moon in Sagittarius is the opportunity for our Spiritual Vision to grow, expand and manifest in new ways.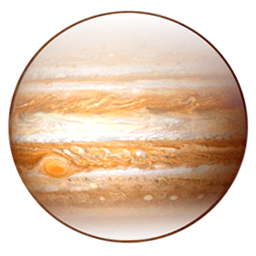 The ruler of this Lunation is Jupiter in Cancer. The theme is expansion and growth of our Spiritual Destiny Path. He is working in harmony with Saturn in Scorpio strengthening our transformed new directions but he is opposite Venus in Capricorn challenging us to walk the path that is our truth not someone else's in order to be accepted. Venus will actually activate the theme we outlined above as she goes retrograde in Capricorn on Dec 21 to Jan 31, 2014 and will be in Capricorn (Soul Purpose) until Mar 05, 2014. She enters Aquarius (our gift to give the Universe) on Mar 05 and Pisces (guidance from our Soul Essence) on Apr 05. Then on May 02 Venus enters Aries (inspired new beginnings). We can say this Sagittarius New Moon is an initiation to those inspired new beginnings.
We mentioned that Chiron (wounded healer) is a prominent player at this New Moon. He is at 09 degrees Pisces opposite (finding balance) Pallus Athene at 08 degrees Virgo (mind, body, spirit healing). Athene is Spiritual Warrior energy. They are forming a Mutable Grand Square or Cross with the Sun/Moon at 10 degrees (almost 11 degrees) Sagittarius and the Earth at 10 degrees Gemini. A Mutable Grand Cross requires flexibility and adaptability. It asks us to complete and release what we have been working on so we will be prepared for the future opportunities that will manifest. This is the last New Moon of 2013 and a very appropriate way to close out this year of challenge and change.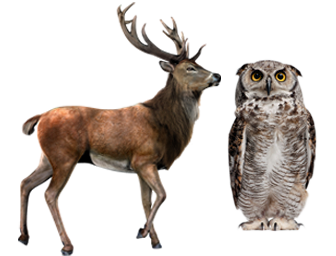 The Animal Totems who guide us for this Sagittarius New Moon are Elk, community and protection, and Owl, spiritual wisdom. At some point in our journey it is necessary to step out of the tribe and step onto the Spiritual Path. That is what this New Moon supports each of us to do. The Clan Mother is Gives Praise. She teaches us to be grateful and give thanks for the truth. She supports us as we walk our truth. More of her story can be found in the 13 Original Grandmothers and Earth Medicine both by Jamie Sams.
Sagittarius is found on the Tarot Constellation of the Hierophant, the principle of learning teaching. As we learn our life lessons we become wise teachers for others. The sign of The Archer is active on three of the seven Rays; the 4th Ray of Harmony Through Conflict or Beauty and Peace with Archangels Gabriel, transformation and resurrection, and Hope, renewal, guiding us. It is the Ray of humanity. Also active on the 5th Ray of Knowledge and Healing with Archangels Raphael, the shinning one who heals, and Mary, unconditional love. It is the Ray of current humanity. Finally Sagittarius is found on the 6th Ray of Idealism and Devotion, with Archangels Uriel, peace and love, and Aurora Grace, harmony.
We can call on any of these Spiritual Helpers at any time as we continue to walk the path of our truth and manifest our Spiritual Vision.
The planetary dance in 2014 is going to be very active. I am available for astrological insights into how it will influence you either in person or by telephone. If you are interested in more information you can contact me at
Blessings to all,
Dale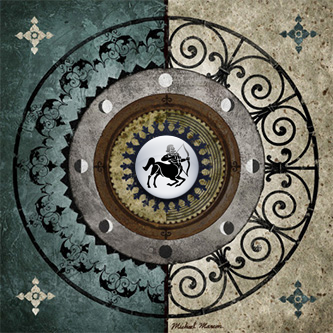 Here is the outline for the Moon phases and the days she changes signs. All times are 75 west longitude EST. A more detailed description is posted every day or so on my Facebook Timeline. Just send me a friend request and I will add you to my list of friends so you can access the posts. Sorry to all my Moon List people I still cannot send out the articles. You can also access the articles on www.crystalwind.ca
Sagittarius New Moon- Dec 02- 7.23pm EST- Focus on your Spiritual Vision and living your truth
Moon enters Capricorn- Dec 04- 1.49am EST- Focus on your Soul Purpose Path
Mercury enters Sagittarius- Dec 04- 9.42pm EST to Dec 24- 5.12am EST- Focus on what is meaningful in your life and your Spiritual Vision
Capricorn Crescent Moon Phase- Dec 06- 12.41am EST to Dec 09- 10.12am EST- Focus on expansion and growth of your Soul Purpose Path and Spiritual Vision
Moon enters Aquarius- Dec 06- 1.53am EST- Focus on the gifts your Soul has to share with the world
Mars enters Libra- Dec 07- 3.41pm EST to July 25, 2014- 10.25pm EDT- Mars usually spends 6 to 7 weeks in a sign but he will go retrograde on Mar 01, 2014 so he will be in Libra for 7 and a half months as a result. The challenge will be being in relationship in a balanced and just way. Mars in Libra can be passive aggressive so pay attention to how you are reacting to the challenges.
Moon enters Pisces- Dec 08- 3.34am EST- Focus on healing, forgiveness, and your connection to the Mystical
Pisces First Quarter Moon Phase- Dec 09- 10.12am EST to Dec 13- 4.05am EST- This is the make a decision, take action, and breakthrough or break free phase. Listen to your inner guidance as you make your choices.
Moon enters Aries- Dec 10- 8.06am EST-Focus on inspired new beginnings
Moon enters Taurus- Dec 12- 3.40pm EST- Focus on what is of true value and importance in your life
Taurus Gibbous Moon Phase- Dec 13- 4.05am EST to Dec 17- 4.28am EST- Continue to evaluate what is of true value and importance in your life
Moon enters Gemini- Dec 15- 1.40am EST- Focus on the balance between the logical and intuitive minds
Gemini/Sagittarius Full Moon- Dec 17- 4.29am EST- Focus on sharing meaningful communication in a wisdom way
Uranus moves direct- Dec 17- 12.40pm EST- Uranus has been retrograde since July 17. You may feel the need to break free from the issues you have been dealing with since then. Uranus is impulsive so wait a few days to act.
Moon enters Cancer- Dec 17- 1.17pm EST- Focus on your Spiritual Destiny Path
Moon enters Leo- Dec 20- 1.48am EST- Focus on your creative expression
Leo Disseminating Moon Phase- Dec 21- 7.45am EST to Dec 25- 8.47am EST- Share your creative ideas with others who are receptive
Sun enters Capricorn and Winter Solstice- 12.11pm EST- This is the Earth Renewal Time in the northern hemisphere with White Buffalo, prayer, right action and abundance as your guide until Spring Equinox. For the southern hemisphere this is Summer Solstice, the Hot Sun Time with Coyote, expansion, growth, and trickery as your guide until Autumn Equinox. Astrologically this is the month of Capricorn, Soul Purpose Path.
Venus in Capricorn turns retrograde- Dec 21- 4.53pm EST to Jan 31, 2014- 3.49pm EST- Venus is the planet of love and creative expression. While she is in Capricorn, especially during the retrograde, she asks us to look deeply within and revision our Soul Purpose Path. She also asks us to redefine and realign our relationship experience.
Moon enters Virgo- Dec 22- 2.19pm EST- Focus on healing your spirit
Mercury enters Capricorn- Dec 24- 5.12am EST to Jan 11, 2014- 4.35pm EST- Focus on your Soul Purpose Path
Moon enters Libra- Dec 25- 1.17am EST- Focus on relationship and balance between self and others
LibraFourth Quarter Moon Phase- Dec 25- 8.48am EST to Dec 29- 12.18am EST- Redefine and realign your relationship vision especially the one to self
Moon enters Scorpio- Dec 27- 8.58am EST- Focus on healing and transformation
Scorpio Balsamic Moon Phase- Dec 29- 12.18am EST to Jan 01, 2014- 6.15am EST- This completes the first part of the lessons of the Scorpio New Moon of Nov 03, release what no longer serves you. Because that was a Solar Eclipse we will be working with that theme until April 29, 2014
Moon enters Sagittarius- Dec 29- 12.37pm EST-focus on your Spiritual Vision and your truth
Moon enters Capricorn- Dec 31- 1.01pm EST-Focus on your Soul Purpose gifts to give
Capricorn Super New Moon- Jan 01, 2014- 6.15am EST- Super Moon's are very potent. This is an amazing start to 2014. Snow Goose, following your dreams , is our guide. Happy New Year everyone!!!
---
Dale Osadchuk is an Artist, Spiritual Astrologer, and Transformational Counsellor and is available for consultations in Sharon (just north of Newmarket) Ontario, Canada in person or by telephone. You can contact her at her cell number 905-589-0192. To receive her brochure of Astrological Sessions, New Moon Meditation Schedule or to be added to her free New Moon list contact her at you can also find Dale on www.facebook.com and www.crystalwind.ca
© 2013 Dale Osadchuk
You are welcome to share this Moon information with others. Please send it in its entirety with Dale's contact information. Thank you.
Design and Layout © 2012-2013 Crystal Wind™. Reprinted with permission. All rights reserved.
CrystalWind.ca is free to access and use.
Please donate a small gift of $11.11 or $22.22 or $33.33.
Thank you!
ॐ Namasté - Blessings!

© 2008-2020 crystalwind.ca. All rights reserved.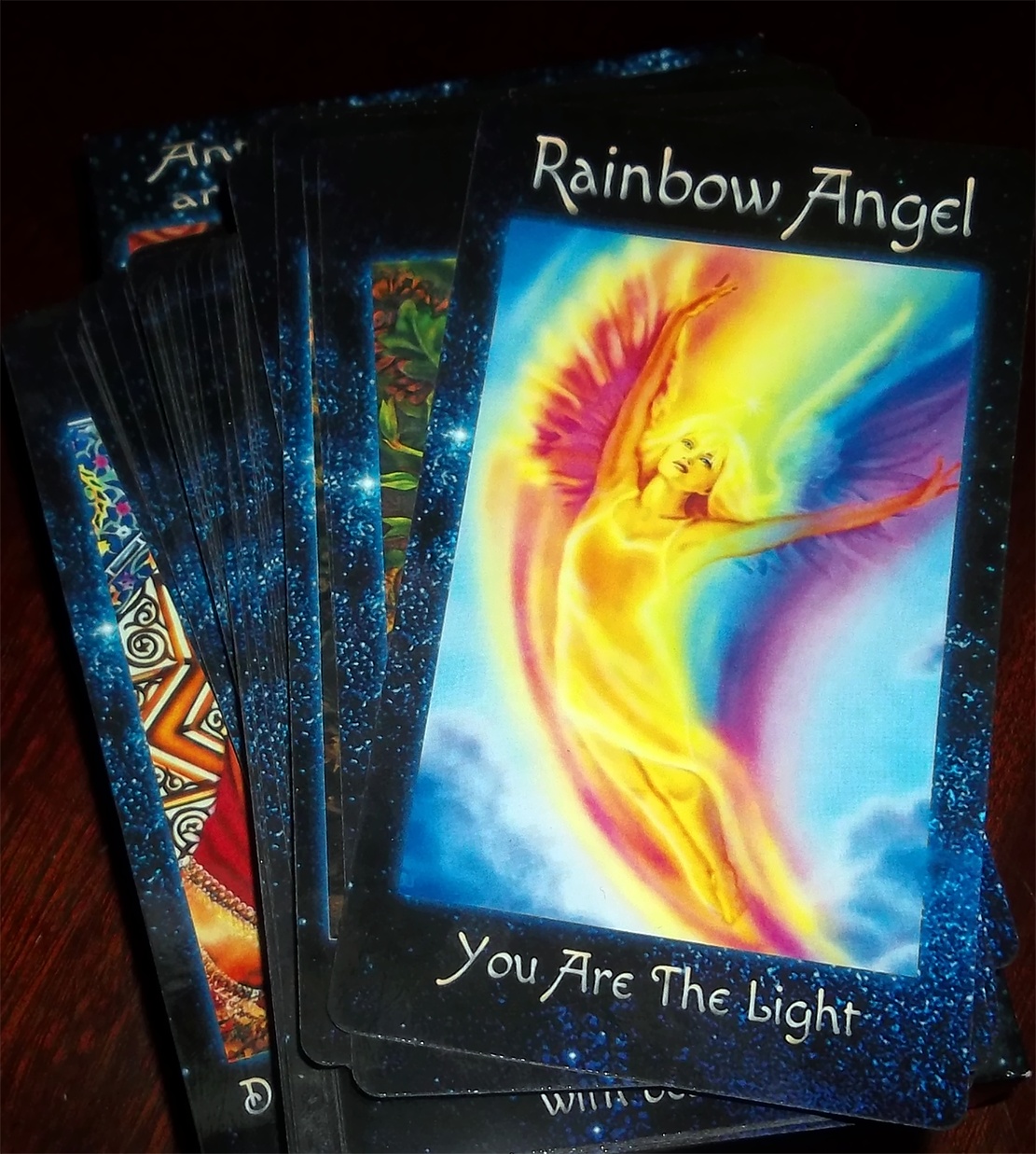 The Crystal Wind Oracle
Myth & Magic Card Deck!
Details Here!
NEW Expanded
Printed & Boxed!
Now with 58 cards!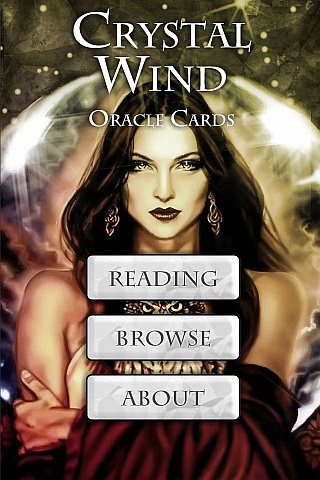 Cut Through The Illusions!
Who is Online Now
We have 985 guests and no members online