Category: Astrology by Dale Views: 2771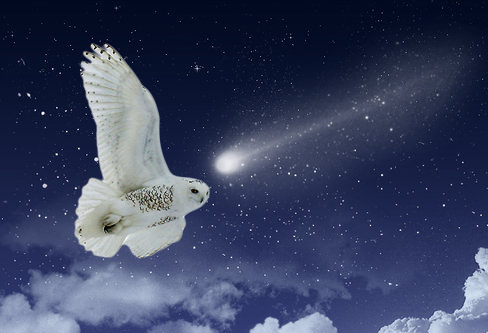 Dale Osadchuk
03 November 2013 at 7.51am EST
4.51am PST and 12.51pm GMT
As they often did before a Moon Ceremony Snowy Owl and Shooting Star had gone to visit the Shaman's Cave. They both felt intuitively this New Moon would be very powerful. And they were right. The Shaman told them the message received from Sister Moon would influence the twoleggeds for the next six Moon Cycles. He also told them they would be able to see Sister Moon's dark face with a ring of fire surrounding her as she and Grandfather Sun joined together but they would have to journey far to the east to see this.
The sisters climbed the path to the Star Temple with anticipation and excitement. They knew this would be a very special Moon Ceremony. When they reached the Star Temple the Winged One who guided them on their journeys, Little Owl, was waiting for them. They quickly put on their feather capes and were soon flying with him into the sky.
Grandfather Sun had just begun to rise and Snowy Owl and Shooting Star could see that Sister Moon's shadow was already beginning to cover the Sun. It looked like something was taking a bite out of the Sun. As Little Owl led them across the great ocean the shadow grew larger covering more of the Solar Disc. When they arrived at their destination the trio landed softly on Mother Earth. As soon as they felt grounded again Little Owl told them to look up. The sisters saw the dark face of Luna surrounded by a ring of fire. A feeling of awe filled their hearts as they experienced this magnificent sight.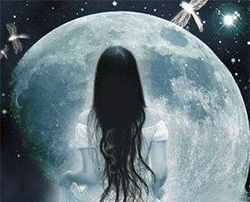 Sister Moon spoke. "This Lunation is the New Moon of deep healing, transformation, renewal and rebirth. It is also to heal and free the spirit. In the far away time the planetary dance is creating great change for the twoleggeds and there is much uncertainty. The human kingdom has lost its connection to Source. The next six Moon Cycles will allow those who are ready to heal that separation and discover their true power is the spirit within. It will be a time of transformation leading to the birth of the new self. What is required is a letting go of the false self. I will show you the Sacred Totem that will be the guide for this journey."
When Sister Moon's shadow no longer covered the Solar Disc a huge Winged One with orange and red feathers flew out from the center of Grandfather Sun. As it flapped its wings they looked like flames burning in the sky. The Winged One spoke. "I am The Phoenix. I am here to guide you on this Journey to the birth of the new self. When you are willing to let go of the old ways I will always fly with you to the new."
When Little Owl indicated it was time to fly over the ocean back to the Star Temple the sisters were grateful that The Phoenix joined them. They could already feel the transformation stirring within.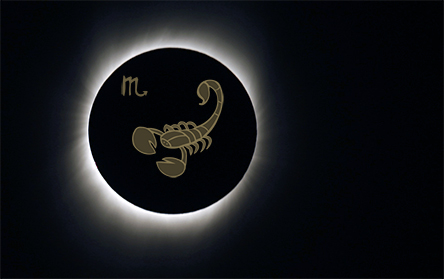 Scorpio is the sign that is associated with death, transformation, and rebirth. It also has the penetrating vision and ability to uncover secrets and lies. With our current Mercury Retrograde in Scorpio things hidden are coming to light especially when it comes to government cover ups. At this New Moon Eclipse Mercury (our thoughts and perceptions) is travelling with the North Node (new directions) at 07 degrees Scorpio and conjunct the New Moon at 11 degrees Scorpio (healing and transformation). Saturn (society and government) is at 13 degrees Scorpio (exposing secrets and lies). Since this is a Solar Eclipse that influences us until April 29. 2014 I expect more secrets and lies to be exposed.
On a personal level this Lunation is the opportunity to stop lying to ourselves and live our truth. The ruler of the Sun/Moon and the other planets in Scorpio is Pluto in Capricorn. Pluto too exposes secrets and lies. He is also called The Transformer. We all have the opportunity for the next 6 Moon cycles to experience healing, transformation, and rebirth. Pluto's recent square with Uranus, The Awakener, was on Nov 01. That was the 4th square in the series of 7 and activated the Fourth Chakra, opening the compassionate heart. That square is still strong at this New Moon.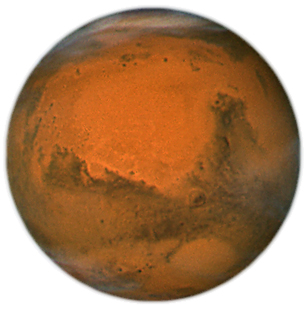 The Soul Centered ruler for Scorpio is Mars. At this Lunation he is at 11 degrees Virgo 11 minutes working in harmony with the Sun/Moon and other planets in Scorpio. Mars in Virgo is about actively healing the separation between mind, body, and spirit. He is also trine Pluto and that supports us to experience transformation easily. But he is opposite Chiron in Pisces so some of us may resist the letting go that transformation requires. The favorable influence for healing to happen is Chiron is working in harmony with the South Node in Taurus (releasing the past) all the planets in Scorpio (healing and release) and Pluto in Capricorn (transformation). The 11:11 vibration is calling us all to remember who we really are and step into our spiritual power. Pythagoras said "Eleven in the number of a cycle of new beginnings." The word "Light" and the phrase "The Great Mystery" also are 11 vibrations. So we can say the Light of The Great Mystery is blessings us all at this New Moon of Transformation.
This Solar Eclipse belongs to Saros Series 16 North. This is how Bernadette Brady in "Predictive Astrology" describes the energy. "A gentle family of eclipses which brings a sense of inspiration or the illumination of ideas...the sudden release of material from the unconscious which brings with it a great deal of insight. These ideas are good and the individual would be wise to act on them." That is the theme we will be working with until the next Solar Eclipse on Apr 29, 2014. But also the need to go deeply within and heal our shadow. Once we are able to do that our Soul Light shines.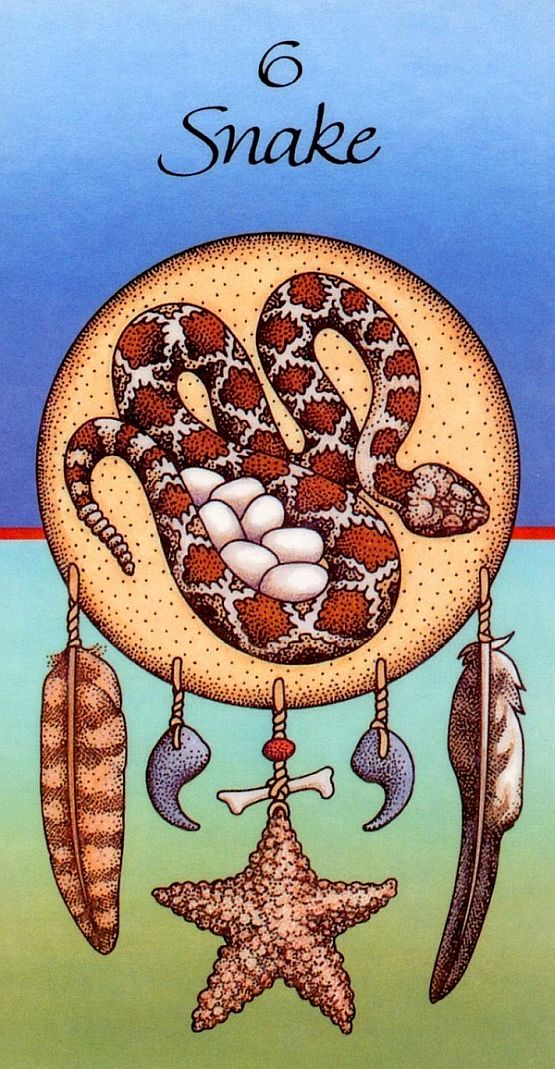 The Animal Totem who guides Scorpio is Snake, healing, shedding the old that no longer serves, and experiencing transformation and rebirth. Scorpio's astrological symbols are the Scorpion who stings and can cause death (that is the lower vibration) the Eagle who soars and has penetrating vision (Eagle also carries our prayers to Creator and Great Mystery) and the Phoenix Dove, experiencing transformation and liberation though Divine Love.
The Clan Mother who guides us at this Scorpio New Moon is Walks Tall Woman. She teaches us to Walk Our Talk. She is the guardian of leadership and the Keeper of New Pathways. She teaches us that walking our truth with honesty and perseverance will be supported by Creator and Great Mystery. You can find more of her story and the gifts she brings in The 13 Original Clan Mothers by Jamie Sams. For the next 6 Moon cycles Walks Tall Woman will be working with the other Clan Mothers that are guides at each New Moon until Apr 29, 2014.
Scorpio is found on the Tarot Constellation of The Emperor, the principle of Life Force and Realization of Power. This is spiritual power not ego power. This sign of transformation is active on the Fourth Ray of Harmony Through Conflict. It is the Ray of humanity and conflict is something our species does well. But it is also the ray of Harmony Through Beauty and Peace. The Archangels who guide us are Gabriel, transformation and resurrection, and Hope, renewal and harmony. They are very much connected to the energy of The Phoenix. Let us hope the next 6 months leads us all into renewal and harmony.
Blessings Dale
---
Our next Moon Circle at The Rising Sun is on Sunday Nov 10. Time is from 2.00 to 3.30 pm and cost is 20.00. Looking forward to sharing insights and information. For more information contact me at
We do not have the Moon Phase outline done yet. We are still having computer issues but I am waiting until Mercury Rx is clear before buying a new computer. I do post the daily information on my Facebook timeline and www.crystalwind.ca posts my articles. To all my Moon List people I am still trying to find a solution to sending the articles to you. I am going to ask The Phoenix for help.
Dale Osadchuk is an Artist, Spiritual Astrologer, and Transformational Counsellor and is available for consultations in Sharon (just north of Newmarket) Ontario, Canada in person or by telephone. You can contact her at her cell number 905-589-0192. To receive her brochure of Astrological Sessions, New Moon Meditation Schedule or to be added to her free New Moon list contact her at you can also find Dale on www.facebook.com and www.crystalwind.ca
© 2013 Dale Osadchuk
You are welcome to share this Moon information with others. Please send it in its entirety with Dale's contact information. Thank you.
Design and Layout © 2012-2013 Crystal Wind™. Reprinted with permission. All rights reserved.
CrystalWind.ca is free to access and use.
"Would you consider a small gift of $11.11 ?" :)
ॐ Namasté - Blessings!

© 2008-2019 crystalwind.ca. All rights reserved.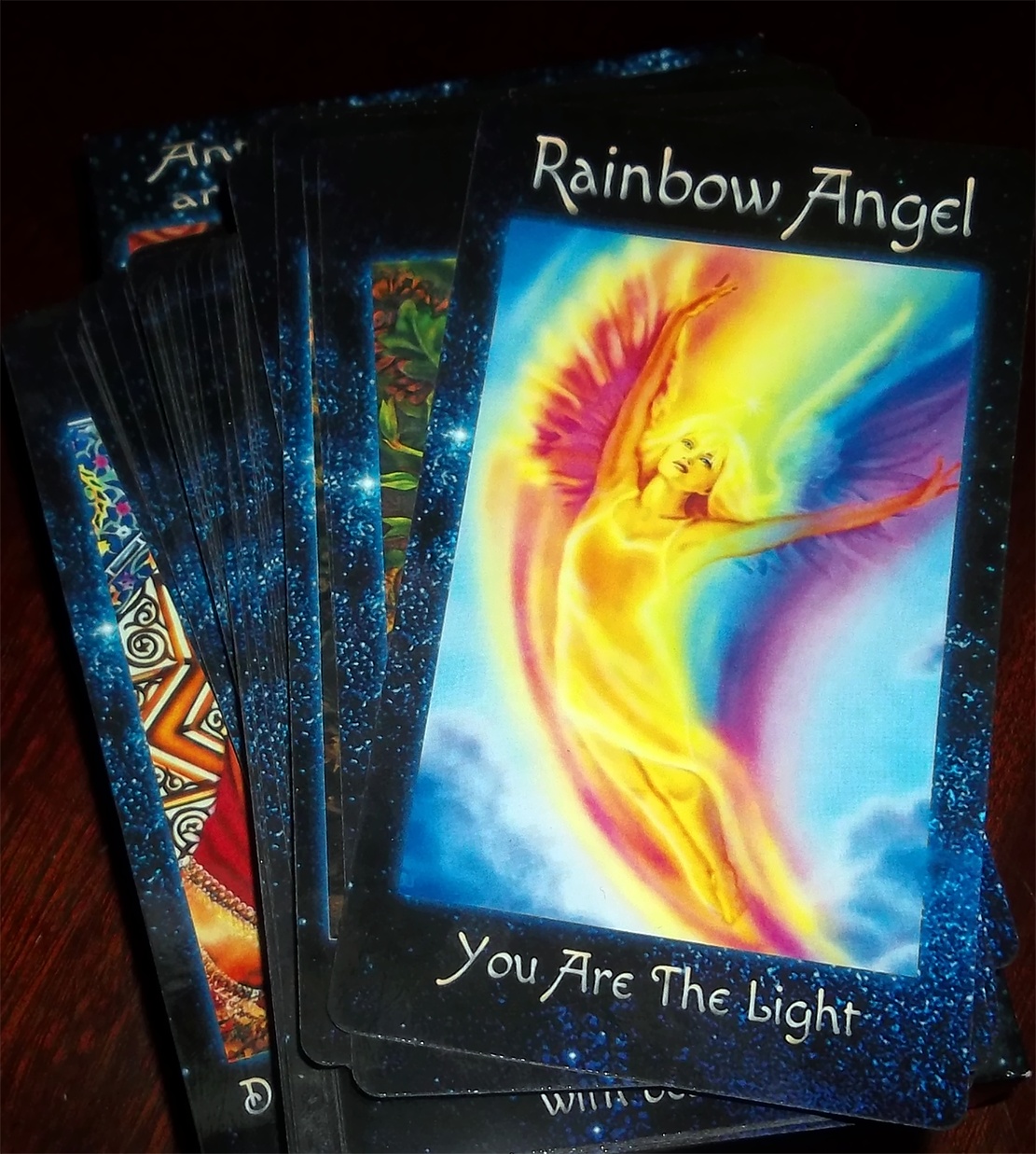 The Crystal Wind Oracle
Myth & Magic Card Deck!
Details Here!
NEW Expanded
Printed & Boxed!
Now with 58 cards!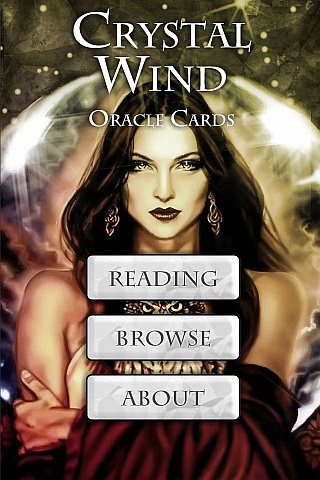 Cut Through The Illusions!
We have 1250 guests and no members online