Category: Astrology by Dale Views: 2607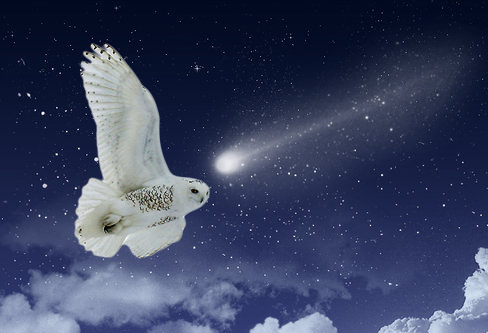 Dale Osadchuk
20 Aug 2013 at 9.46pm EDT and 6.46pm PDT
21 Aug 2013 at 2.46am GMT
Red Thunderbird Warrior and Runs With The Salmon were sitting in the Star Temple in quiet contemplation as they waited for the sisters to join them for the Full Moon ceremony. This was the second Friendship Full Moon in a row and the young men had committed to stay to help Snowy Owl and Shooting Star celebrate. But soon they would return to their home on the other side of Turtle Island. They would miss being with their friends.
When Snowy Owl and Shooting Star entered the Star Temple the western horizon was splashed with colour, pink, orange, and red, as Grandfather set. The sisters took their places in the Sacred Circle and were happy that Red Thunderbird Warrior and Runs With The Salmon had been able to stay and celebrate this second Friendship Full Moon with them. But they knew their friends needed to return to their home afterward. Both Snowy Owl and Shooting Star felt sad missing the young men already.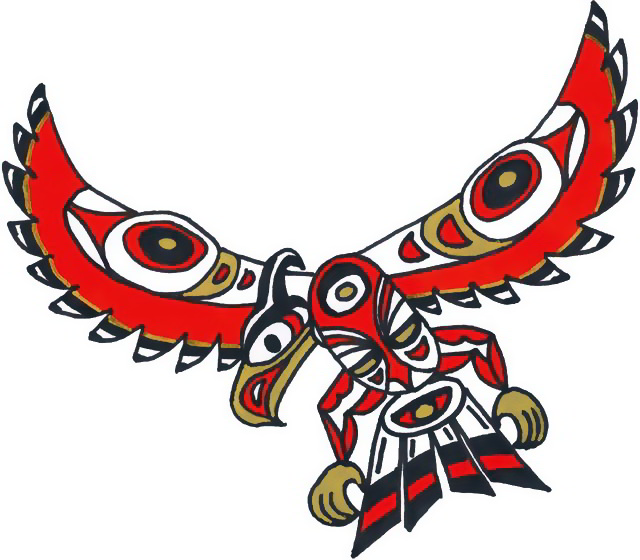 As darkness fell the sky became deep indigo. The Starry Ones began to appear twinkling in the dark. Then a gentle voice was heard coming from the east direction. It was Sister Moon, a golden orb rising, lit by Grandfather Sun's rays. Luna spoke. "This is the second Friendship Moon and I ask you to value those people in your life who care for you and support you through the good times but also the challenging times. True friendship means accepting your differences for that is what makes you unique. True friendship is learning from each other without judgment. True friendship is being your authentic self and supporting the other to be the same. True friendship is being connected through the compassionate heart." Sister Moon paused wanting to make sure her message was being received.
"Even though Red Thunderbird and Runs With have to return home the bond between the four of you will never be broken. Every time you see the Otters playing in the rivers you will be reminded of the special connection the four of you have. When you hear laughter it will remind you of the joyful sharing you have experienced together. When morning comes I ask each of you to go and pick a yellow flower and with your mind's eye place it in your heart center to always remind you that true friendship is forever."
In the morning the four young people entered a meadow filled with yellow flowers. As Sister Moon had asked each of them symbolically placed the image of the yellow flower in their heart centers. It made all four smile and they knew indeed the bond between them would never be broken.
What a nice gentle story. Certainly we all need some good feeling energy considering all the chaos going on in the world. This second Aquarius Full Moon is considered by some astrologers, me included, to be a Blue Moon of Transformation. When we have two Full or New Moons in a calendar month the second Moon is referred to as a Blue Moon. When we have a consecutive Full Moon or New Moon in the same astrological sign the second Lunation is considered the Blue Moon of Transformation.
I do not usually include the Sabian Symbols but this one is significant. The Sabian Symbol for the Aquarius Moon is "A BUTTERFLY EMERGING FROM A CHRYSALIS". The interpretation by Dane Rudhyar is "The capacity to utterly transform the character of one's consciousness by radically altering the structure of everyday living and the types of relationships one enters upon...the keyword is METAMORPHOSIS. In spiritual terms, this implies "Initiation" i.e. entering a higher realm of conscious existence and there joining a sacred Company." (An Astrological Mandala by Dane Rudhyar) Now that is a symbol for a Blue Moon of Transformation.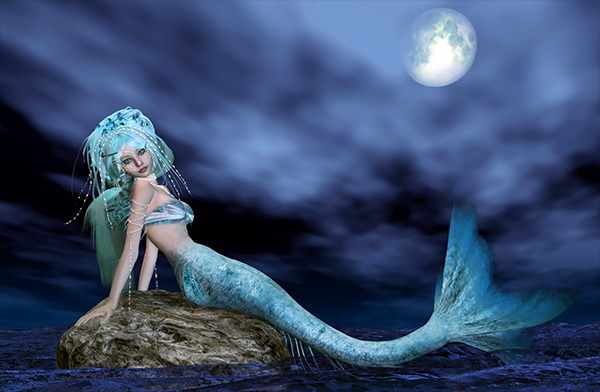 The Sabian Symbol for the Sun in Leo is "A MERMAID EMERGES FROM THE OCEAN WAVES READY FOR REBIRTH IN HUMAN FORM". The interpretation is "The stage at which an intense feeling-intuition rising from the unconscious is about to take form as a conscious thought...the yearning for conscious form and solidity". This too is a symbol of transformation.
The traditional ruler of the Aquarius Moon is Saturn in Scorpio, releasing old forms that no longer work and transformation of society. The modern ruler is Uranus in Aries, freedom for the individual and the collective. Uranus also rules chaos and we can see how both planets are influencing the world right now especially in Egypt. The Soul Centered Ruler for Aquarius is Jupiter (expansion or exaggeration) currently in Cancer (emotions and homeland). At this Full Moon Jupiter is trine Saturn which is conjunct the North Node in Scorpio (new transformed directions) and they are both trine (ease and harmony) Chiron in Pisces (healing the world wound) so there is a promise that healing can happen. But tomorrow (Aug 21) Jupiter will square (the challenge is finding new ways of doing things) Uranus (breakthrough). This is the first of 3 squares between Jupiter and Uranus. The next one is Feb 26, 2014 and they complete this cycle on April 20, 2014. Whatever happens with this square is just the beginning. On a personal level you have the opportunity to break free from family of origin issues that stop you from being your authentic self.
The ruler of the Leo Sun is the Sun both traditionally and Soul Centered. The focus is on being centred in the compassionate heart rather than the ego. If you are ego centered the next few months will be challenging. If you are heart centered you will find all kind of new opportunities coming your way.
The Clan Mother for the Sun in Leo is She Who Heals. She is the guardian of serving the truth and keeper of the healing arts including the plant spirits. She reminds us of the rites of passage, the mysteries of life and death and the eternal Flame of Love which is our Spiritual Essence. Wisdom Keeper is the Clan Mother for the Moon in Aquarius. She is the guardian of the Earth Records, the Stone People and the Planetary Memory. She is the keeper of honouring the truth and sacred points of view. She also reminds us to be thankful for our friendships and at the same time to honour ourselves. But another Clan Mother joins them at this Blue Moon of Transformation. She is Becomes Her Vision.
Becomes Her Vision is the Medicine Woman for this Moon of Transformation, the Blue Moon. She is the Guardian of all Cycles of Transformation; Birth, Death and Rebirth. She is the Mother of Change, Rites of Passage, and Spiritual Evolution. She is the Keeper of the Sacred Path that leads you to Wholeness and Your True Vision. When you discover your Soul Purpose, she is the One who guides you to becoming your vision. Let the Phoenix, her Sacred Animal, show you what it is now time to release so you may find your path of transformation.. For more about these Clan Mothers stories read the 13 Original Clan Mothers or/and Earth Medicine, both by Jamie Sams.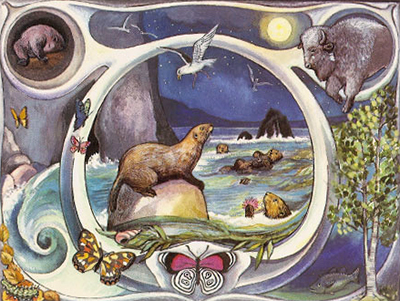 The Animal Totems for our current Full Blue Moon of Transformation are Salmon, determination and perseverance, for the Sun in Leo and Otter, curiosity, playfulness and sharing, for the Moon in Aquarius. Work with Salmon to achieve your goals but remember to play as you do.
This Full Moon activates the Tarot Constellation of Strength; the principle of Courage and Self Esteem. The theme for the Sun in Leo is courage of your convictions and acknowledging the strength within. It is also about being in your Compassionate Heart. The Moon in Aquarius reminds us to find the courage to be ourselves and acknowledge our connection to Source, however we define that to be. It is also asking us to be anchored in our Soul Essence Self as we walk our Spiritual Destiny Path and share our gifts of healing with those we love and the world.
The 5th Ray of Concrete Knowledge and Healing guides us at this Full Moon. It is the Ray of the Healer. The Archangels we can call on are Raphael, The Shinning one Who Heals and Mary, who is the embodiment of Divine Nurturing Love. Together they will help you heal and release what no longer serves you. The Sun in Leo is the 1st Ray of Divine Will and Power. The Archangels working with us are Michael, spiritual destiny guide, and Faith, trust and belief in self. This Full Moon is about connecting to Source, both your Inner Spiritual Essence and Creator and Great Mystery. Then you will have the support you need to continue to walk your Spiritual Destiny Path.
When you surround yourself with the love and support of people you have chosen to be part of your life (and those who have chosen you) you will experience joy. This includes your animal companions and all of nature. Bless them all at this Full Blue Moon of Transformation.
Going back to our story our kittens are a wonderful example of true friendship. Apollo and Mickey Mia (our recent Vet visit determined Mickey is a little girl hence the change of name) eat, play, and sleep together. Sometimes their play is a little too vigorous so we have to separate them. When we do they look for each other. They are true friends.
Wishing you all love and ease as we experience the next part of the planetary dance!!! If you want to know how this will affect you personally I am available for astrology readings. Contact me at to book your session.
Blessings Dale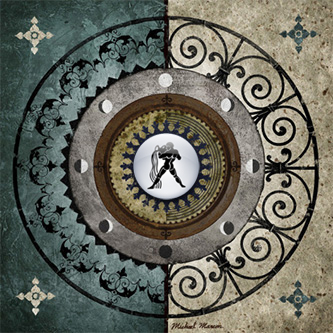 Here is the outline for the Moon phases and the days she changes sign . All times are 75 west longitude EDT. A more detailed description is posted every day or so on my Facebook Timeline. Just send me a friend request and I will add you to my list of friends so you can access the posts.
Aquarius/Leo Full Moon- Aug 20- 9.45pm EDT- This is the second Aquarius Full Moon in a row and is a Blue Moon of transformation. Becomes Her Vision is the Clan Mother who guides you. Experience transformation and become your vision.
Moon enters Pisces- Aug 21- 12.43am EDT- Focus on your Sacred Work as healer.
Sun enters Virgo- Aug 22- 7.02pm EDT to Sept 22- 4.44pm EDT- Focus on being of spiritual service and give your gift of healing to the world.
Moon enters Aries- Aug 23- 3.13am EDT- Focus on inspired creative new beginnings.
Mercury enters Virgo- Aug 23- 6.36pm EDT to Sept 09- 3.07am EDT- Focus on spiritual service and giving your healing gift.
Aries Disseminating Moon- Aug 24- 8.26am EDT- Share your new inspired creative ideas.
Moon enters Taurus- Aug 25- 9.13am EDT- Focus on what is of true value in your life.
Moon enters Gemini- Aug 27- 7.08pm EDT- Focus on your intuitive guidance.
Mars enters Leo- Aug 27- 10.05pm EDT to Oct 15- 7.05am EDT- Focus on your compassionate heart and Loving kindness.
Gemini Fourth Quarter Moon- Aug 28- 5.35am EDT- Time for realignment and revision.
Moon enters Cancer- Aug 30- 7.33am EDT- Evaluate where you are in mastery of the emotions.
Cancer Balsamic Moon- Sept 01- 8.30am EDT- Heal, complete, and release what you have been working on since the Cancer New Moon of July 08. The theme has been mastery of the emotions.
Moon enters Leo- Sept 01- 8.01pm EDT- Focus on your compassionate heart and Loving Kindness.
Moon enters Virgo- Sept 04- 6.43am EDT- Virgo New Moon- Sept 05- 7.36am EDT- Focus on mind, body, spirit integration and your spiritual service for this Moon cycle.
---
Dale Osadchuk is an Artist, Spiritual Astrologer, and Transformational Counsellor and is available for consultations in Sharon (just north of Newmarket) Ontario, Canada in person or by telephone. You can contact her at her cell number 905-589-0192. To receive her brochure of Astrological Sessions, New Moon Meditation Schedule or to be added to her free New Moon list contact her at you can also find Dale on www.facebook.com and www.crystalwind.ca
© 2013 Dale Osadchuk
You are welcome to share this Moon information with others. Please send it in its entirety with Dale's contact information. Thank you.
Design and Layout © 2012-2013 Crystal Wind™. Reprinted with permission. All rights reserved.
CrystalWind.ca is free to access and use.
"Would you consider a small gift of $11.11 ?" :)
ॐ Namasté - Blessings!

© 2008-2019 crystalwind.ca. All rights reserved.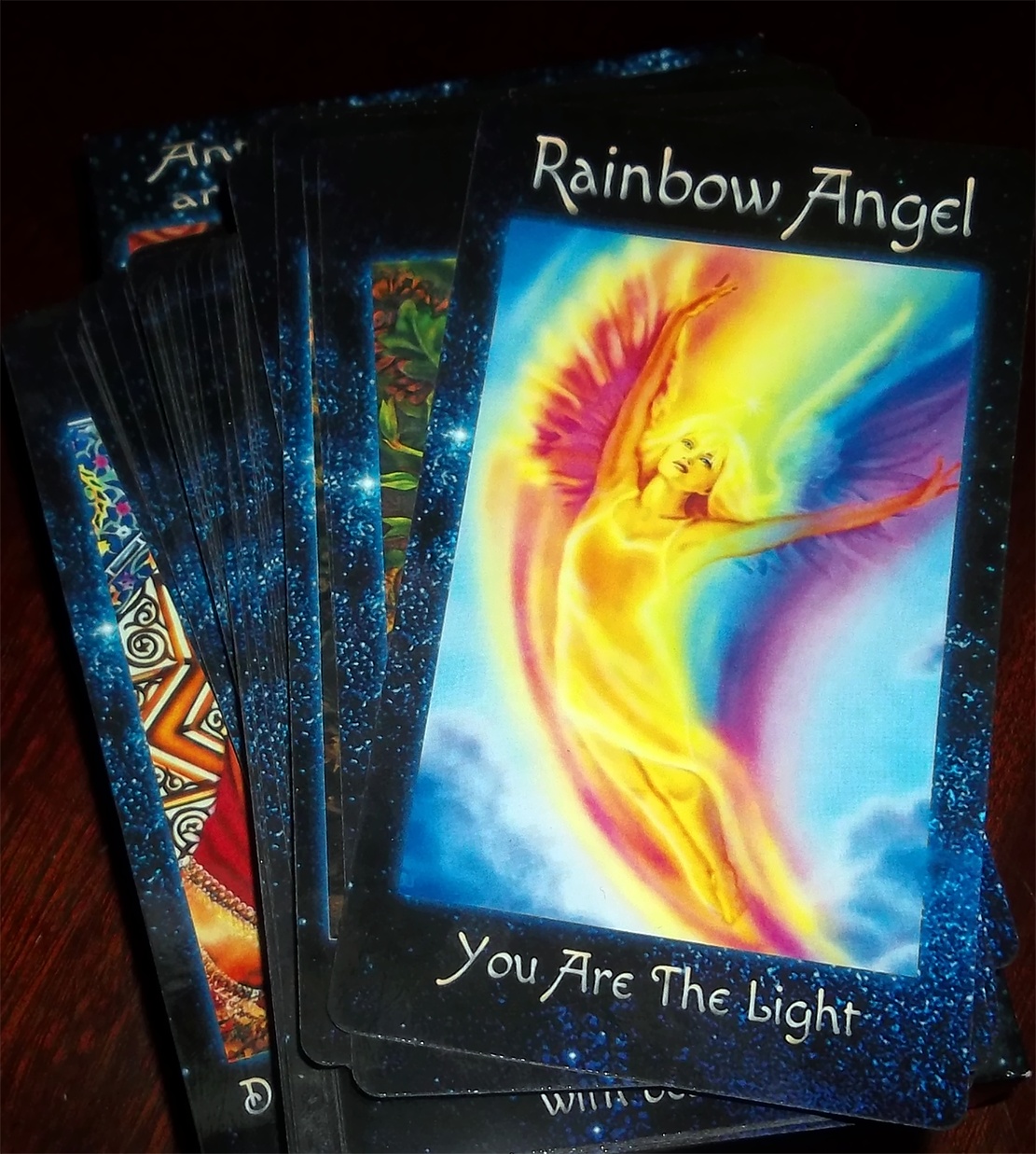 The Crystal Wind Oracle
Myth & Magic Card Deck!
Details Here!
NEW Expanded
Printed & Boxed!
Now with 58 cards!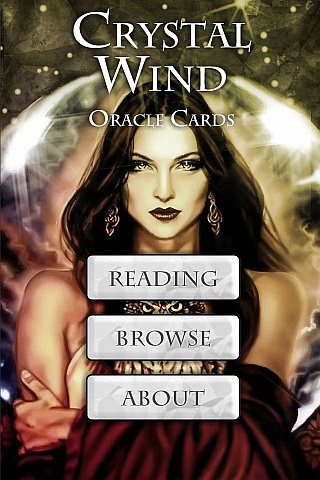 Cut Through The Illusions!
We have 1955 guests and no members online