Category: Astrology by Dale Views: 2868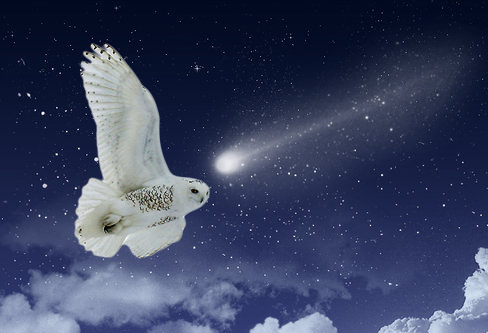 Dale Osadchuk
09 May 2013 at 8.29pm EDT and 5.29 PDT
10 May 2013 at 12.29am GMT
Imagine you are an ancient one living in the long ago time. You belong to the same tribe as Snowy Owl and Shooting Star. They have invited you to join them for the New Moon ceremony. As you climb the path to the Star Temple Grandfather Sun is still brilliant in the sky. Here in the North Country you notice the branches of the Standing Ones that line the path have halos of soft green leaves and the wildflowers have sprouted dotting the ground with splashes of colour. You feel the energy of the Growing Time and you are ready to grow and expand in your own life.
When all of you reach the Star Temple the Winged One called Little Owl is perched on a branch of the Standing One that guards the sisters' magic capes. You have heard the stories of the journeys Little Owl leads them on but wonder how you will be able to join them this time. You have no magic cape. Just as that thought crosses your mind Snowy Owl hands you your own special flying cape. You notice the feathers and thank the Winged One who has gifted you with the ability to take flight and soar.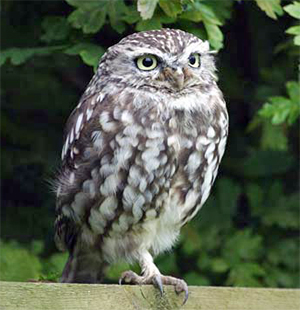 Little Owl leads the way flying south over Turtle Island then heads west over the vast ocean. You marvel at the magnificence of the Earth Mother in all her beauty. Never before have you felt your spirit so alive. Finally the destination is reached and all four of you land softly on a mountain top. As you do Sister Moon begins to speak. She is standing in front of Grandfather Sun and has a ring of fire surrounding her dark face.
"For the next six Moon Cycles the opportunity for transformation, expansion, and growth is yours. At this New Moon of the Growing Time identify what is of value and meaning in your life. Focus on strengthening and enhancing that. It is also time to identify what you do not want and prepare yourself to release whatever that is be it on the material, mental or emotional planes. Let go of anger and frustration and bring in love and ease. Release judgment and embrace acceptance. Let sadness go and make room for joy. Release limitation and restriction and your life will flow. This is the New Moon of Abundance. It is the gift from Creator and Great Mystery but you can only receive it if you feel worthy. Love yourself and you will be blessed."
Little Owl leads all of you back to the North Country and as you land in the Star Temple the message from Sister Moon echoes in your heart. You are ready to release what no longer serves you and make room for the new abundance that is waiting for you to embrace.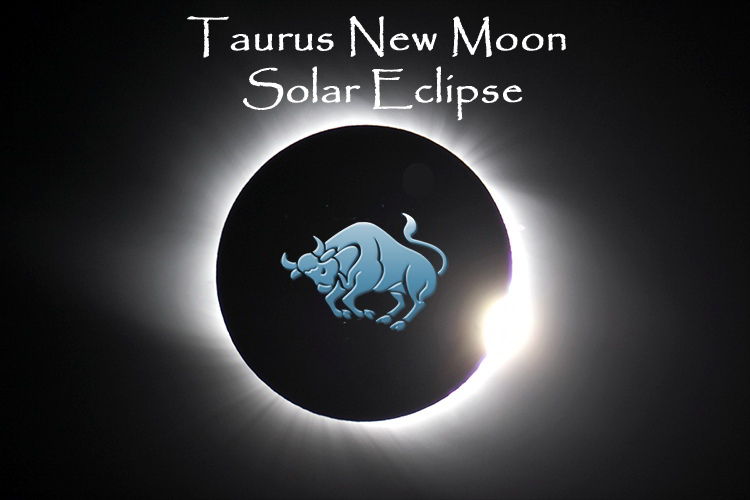 This New Moon Solar Eclipse occurs at 19 degrees Taurus 31 minutes. I do not usually include Sabian Symbols but this one seems very powerful especially as this Lunation guides us until Nov 03, 2013. The Symbol is "WISPS OF WINGLIKE CLOUDS STREAMING ACROSS THE SKY". The interpretation from Dane Rudhyar's book An Astrological Mandala is "the awareness of spiritual forces at work...the individual who has taken a new step in his/her evolution should look for the "Signature" of Divine Powers confirming his/her progress. It may reveal the meaning of what is to come next. The "winglike clouds" may also symbolize the presence of celestial beings (devas, angels, guides) blessing and subtly revealing the direction to take, the direction of "the wind" of destiny." (I added his/her and guides which differs slightly from the original message)
At our Moon Circle of May 05 we were guided to release what we no longer want in our lives and to connect with the guide who is supporting us to do that. My guide was the Buddha. He has appeared to me many times over the last few years and I welcome his presence. Time for me to reconnect with this most compassionate Being. Take time for yourself by sitting in silence to discover who is guiding you for the next six months. Don't "think" it, instead "feel" it.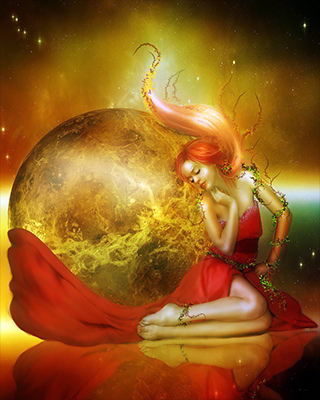 This Sabian Symbol is meaningful for another reason in its reference to the "wind of destiny". Jupiter the planet of expansion, growth, and manifestation of your life vision has been in Gemini since June of 2012. The theme has been the choice to Love and Unite or the choice to Fear and Separate. And yes the latter is a choice. He will enter the sign of Cancer on June 25, 2013. Jupiter is exalted in the sign of Cancer and is very powerful when visiting this sign. The theme of Cancer is to master the emotions. It also connects us to our roots, origins, and sense of belonging. But Cancer is also associated with our SPIRITUAL DESTINY PATH. Jupiter will support us to follow "our wind of destiny". He will be in Cancer until July 16, 2014. The Animal Totem working with Jupiter for this period is the Woodpecker Flicker, transition from the old into the new.
The planet that rules this Taurus New Moon Eclipse is Venus currently at 00 degrees Gemini 28 minutes. The Sabian Symbol for this degree is also spiritually powerful. "A GLASS-BOTTOMED BOAT REVEALS UNDERSEA WONDERS." The interpretation is "The revelation of unconscious energies and submerged psychic structures...the feeling is one of wonder. "I did not know this could exist! How beautiful!" or "How exciting!" A NEW DIMENSION OF REALITY is perceived by the earnest inquirer." The only aspect Venus makes is a square (finding new ways of doing things) to Neptune at 05 degrees Pisces 09 minutes. Neptune is illusion or ENLIGHTENMENT. Pisces is healing, completion, and release. Venus is in her Soul Centered placement when she is in Gemini. The message is when you experience the ILLUMINATION OF YOUR SOUL you become ENLIGHTENED.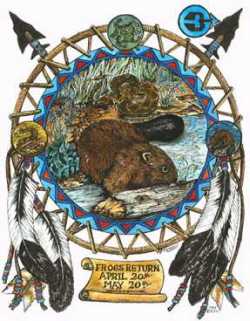 This is The Frogs Return and Growing Time New Moon. Frog is a symbol for cleansing and new life. The Animal Totem who guides Taurus is the Beaver, releasing the old and creating the new. That is the theme for the next six months. The Clan Mother for this Taurus New Moon is Listening Woman. She is the Guardian of the Stillness and seeking an answer in our Sacred Centre. The Stillness is the voice of inner truth. Listening Woman teaches us to Hear the Truth and walk the path of beauty with Grace. She also teaches us to listen to the messages from Creator, Great Mystery, and the Earth Mother. For more of this Clan Mother's Medicine read her story in the 13 Original Clan Mothers or Earth Medicine, both by Jamie Sams.
Taurus is the Tarot Constellation of The Hierophant; the principle of Learning Lessons and Becoming the Wise Teacher. It is time for all of us to become Wisdom Keepers and teach others who are ready how to let go of the old and create the new. The Ray that is active with this New Moon is Fourth Ray; Harmony Through Conflict. It is the Ray of humanity and wherever we look in the world there continues to be conflict of some kind. The other expression of Fourth Ray is Harmony Through Beauty and Peace. Archangels Gabriel, Transformation and Resurrection, and Hope, Renewal, are here to support our journey of letting go what no longer serves us. As we each embrace our inner power we shine our spiritual lights out into the world. The Earth Mother and all her kingdoms need our light now more than ever.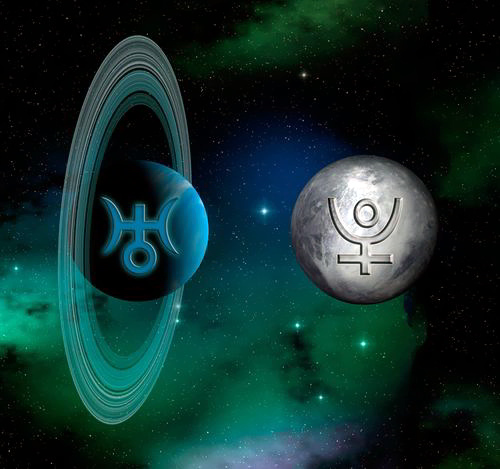 As the next six months unfold we will also be working with the next cycle of Uranus in Aries square Pluto in Capricorn. They entered that aspect on May 04 within 01 degree of exact. Here in the Greater Toronto area since then there have been multi traffic accidents some of them fatal. That is usually a Mercury Retrograde influence but he does not go on his next backward journey until June 26 so it has to be the Uranus/Pluto activation. Uranus rules things unexpected beyond our control (like accidents). Aries is impulsive and can behave in an erratic "leap before you look" manner. Pluto rules death and Capricorn is a symbol for society and its regulations. Obviously drivers are not paying attention to the rules of the road. Hopefully this is not an indication for the energy of the next six months. The dates of the exact squares between these two are May 20 and Nov 01, 2013. The theme of their square is to make a decision, take action, and breakthrough or break free. Exciting times!!! Where ever you are be cautious and aware while driving especially June 26 to July 20 when Mercury IS retrograde.
The phases are not complete yet but I am sending a brief outline. As many of you who are on my Moon Lists know I have been having difficult sending the articles out to everyone. Thanks to those who have suggested alternatives. I just have not had a chance to follow through yet. I do post the phases and planetary activations on my Facebook timeline about every two days and when the phases are complete you should be able to find them on www.crystalwind.ca
Blessings to all at this most extraordinary time,
Dale
Our next Moon Circle is Sunday June 09 at The Rising Sun in Richmond Hill, Ontario. For more information please contact me at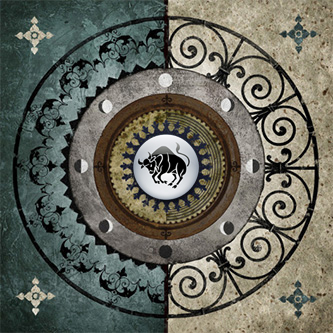 Here is the outline for the Moon phases and planetary activations with key themes. All times are 75 West longitude (eastern daylight time) EDT. We have included the day and time the Moon changes signs.
Moon in Taurus trine Pluto in Capricorn- May 09- 4.27am EDT- sextile Chiron in Pisces- 7.55am EDT- conjunct Mars in Taurus- 9.52am EDT- This is a very favourable beginning to a powerful day. Transformation and healing influences are available to us all with these aspects. Moon conjunct Mars gives us the opportunity to take positive actions.
Venus enters Gemini- May 09- 11.03am EDT to June 02- 10.13pm EDT- Moon in Taurus conjunct Mercury in Taurus- 3.06pm EDT- When Venus visits Gemini it is time to write a new story. The Goddess of Love and Beauty is in her Soul Centered placement here. The Animal Totem who walks with her for this cycle is Deer, gentleness, compassion, and love. When the Moon joins Mercury focus on loving yourself and all will be in alignment.
Taurus New Moon Eclipse- May 09- 8.29pm EDT- This is a Solar Eclipse and influences us until Nov 03, 2013. Since it is a New Moon it is the opportunity to expand on the seed ideas that were planted at the Aries New Moon of Apr 10. The focus for this timeframe (until Nov) is on your values, what is really important in your life, how you love yourself, and what empowers you. It is also about letting go of what no longer serves you. This Eclipse has the same theme as the Scorpio Full Moon of Apr 25. The Saros Family they belong to have this theme. "A release of tension. A situation which has been lingering will suddenly clear. In the clearing of the problem there is also a sense of grief or loss which is not so much personal as belonging to a group or collective." (Bernadette Brady in Predictive Astrology) Venus in Gemini is the ruler of this Eclipse and Deer, compassion and loving kindness, guides us.
Moon enters Gemini- May 10- 5.21pm EDT- a new dimension of reality can be perceived
Moon enters Cancer- May 13- 5.57am EDT- focus on your spiritual destiny
Cancer Crescent Moon- May 13- 11.13pm EDT- expansion, growth, and new opportunities
Moon enters Leo- May 15- 6.38pm EDT- connect to the courage and strength within
Leo First Quarter Moon- May 18- 12.36am EDT- decision, action, breakthrough or break free
Moon enters Virgo- May 18- 5.33am EDT- mind, body, spirit healing and integration
Moon enters Libra- May 20- 1.07pm EDT- focus on relationship balance
Sun enters Gemini- May 20- 5.09pm EDT- The Flowering Time, blossoming of the new
Uranus in Aries square Pluto in Capricorn- May 20- 7.02pm EDT- expect the unexpected
Libra Gibbous Moon- May 21- 5.08pm EDT- evaluate relationship status
Moon enters Scorpio- May 22- 4.55pm EDT- heal and transform
Moon enters Sagittarius- May 24- 4.49pm EDT- focus on your spiritual vision
Sagittarius/Gemini Full Moon Eclipse- May 25- 12.26am EDT- share your spiritual wisdom
Moon enters Capricorn- May 26- 5.28pm EDT- focus on your Soul Purpose
Capricorn Disseminating Moon- May 28- 5.05am EDT- live your Soul Purpose in the world
Moon enters Aquarius- May 28- 5.48pm EDT- share your vision for a better world
Moon enters Pisces- May 30- 8.30pm EDT- experience the Oneness of All
Pisces Fourth Quarter Moon- May 31- 2.59pm EDT- realign and revision your spiritual path
Moon enters Aries- June 02- 2.33am EDT- focus on creative inspiration
Aries Balsamic Moon- June 04- 10.11am EDT- completion and release
Moon enters Taurus- June 04- 11.53am EDT- speak your truth with loving kindness
Moon enters Gemini- May 06- 11.32pm EDT- share your knowledge
Gemini New Moon- June 08- 11.57am EDT- a new dimension of reality is yours to embrace
---
Dale Osadchuk is an Artist, Spiritual Astrologer, and Transformational Counsellor and is available for consultations in Sharon (just north of Newmarket) Ontario, Canada in person or by telephone. You can contact her at her cell number 905-589-0192. To receive her brochure of Astrological Sessions, New Moon Meditation Schedule or to be added to her free New Moon list contact her at you can also find Dale on www.facebook.com and www.crystalwind.ca
© 2013 Dale Osadchuk
You are welcome to share this Moon information with others. Please send it in its entirety with Dale's contact information. Thank you.
Design and Layout © 2012-2013 Crystal Wind™. Reprinted with permission. All rights reserved.
CrystalWind.ca is free to access and use.
"Please consider a small gift of $11.11 or $22.22 or $33.33
$44.44 or $55.55 or $77.77 or $88.88 or $111.11."
ॐ Namasté - Blessings!

© 2008-2020 crystalwind.ca. All rights reserved.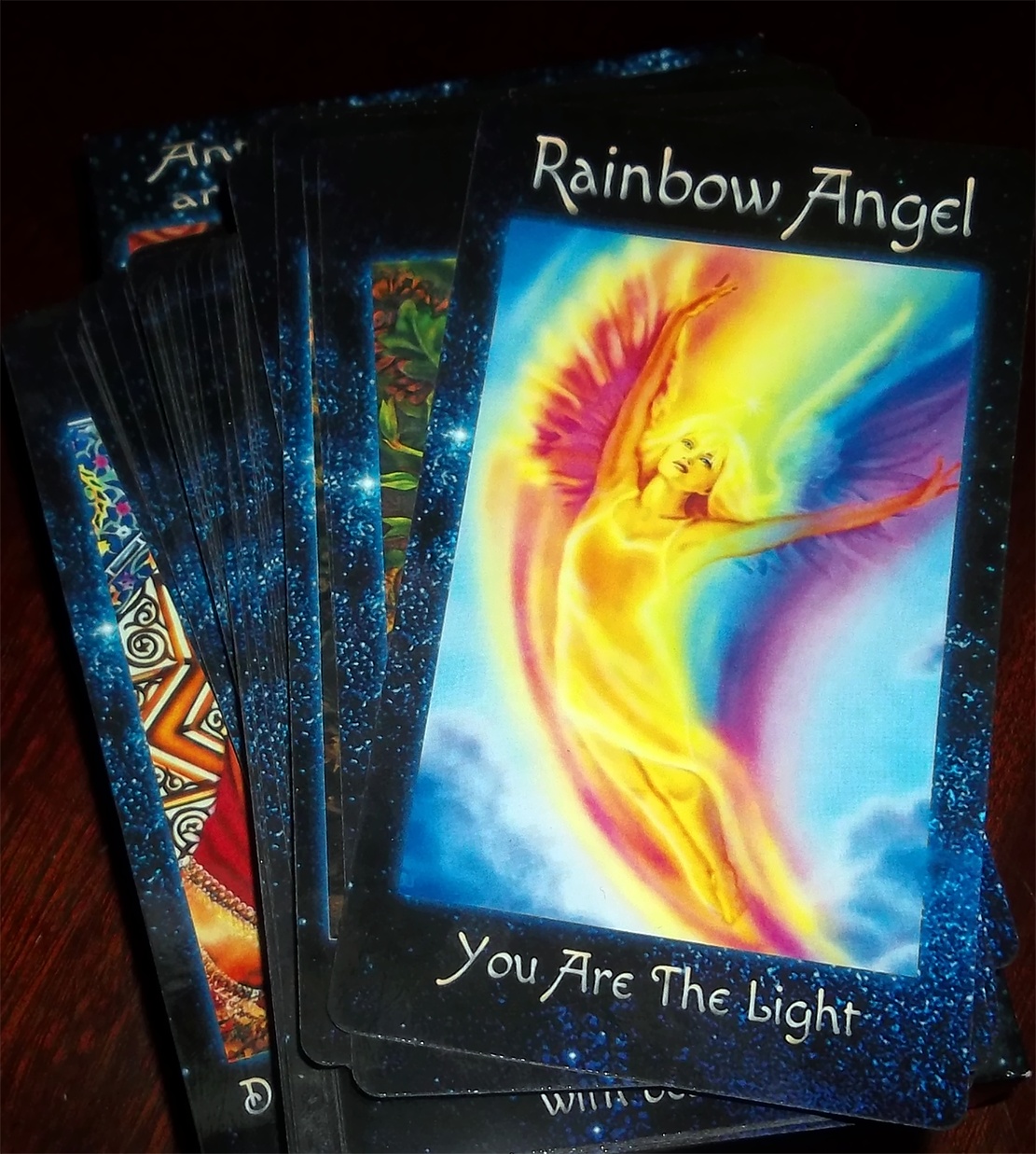 The Crystal Wind Oracle
Myth & Magic Card Deck!
Details Here!
NEW Expanded
Printed & Boxed!
Now with 58 cards!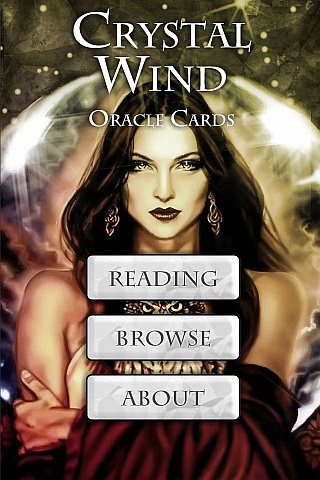 Cut Through The Illusions!
Who is Online Now
We have 1350 guests and no members online