Category: Astrology by Dale Views: 2940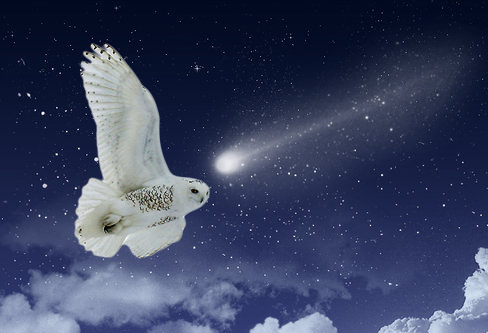 Dale Osadchuk
05 September 2013 at 7.37am EDT
4.37am PDT and 11.37am GMT
The sisters had been at the Star Temple for a while waiting for the message from Sister Moon. The night air was cool and reminded them that this Lunation was the Harvest Moon Time. Soon it would be Autumn Equinox in the North Country, the West Direction on the Medicine Wheel and the Looking Within Place. Snowy Owl and Shooting Star could already feel the shift in energy.
As they looked to the east horizon they saw the golden red rays of Grandfather Sun begin to lighten the dawn. The sisters knew that was where Sister Moon would speak from for this was a New Moon and she was meeting with Grandfather Sun to begin this New Moon cycle. Then they heard her gentle voice, almost a whisper on the wind.
"This is the Moon Cycle of introspection and personal integrity." Luna said. "More than any other time it is the opportunity to connect with the guidance of the Temple Priestesses. This is not just for those in feminine form but for males as well. The Goddess tradition holds ancient knowledge and wisdom. It is the power of At Oneness Within. This Moon cycle is also about healing any feelings of separation from the Source Of All That Is. Ask for the Priestess who will work with you during this time to make herself known. Sit in quiet meditation and she will appear to you."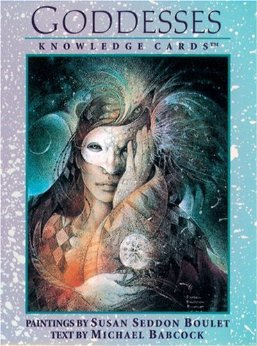 Snowy Owl and Shooting Star closed their eyes and called for the Priestesses that would be their guides for this Looking Within Moon cycle.
I always find these stories fascinating. I have said many times I do not really write them they just come through. I decided to ask the Goddesses Knowledge Cards deck (Susan Seddon Boulet and Michael Babcock) who would be guiding me during this Looking Within Moon cycle. It is Spider Woman, the weaver of life. I absolutely understand what that means for me. It is time for me to create the new. This Moon cycle will be about discovering what that is.
To discover which Goddess is working with you for this cycle you can sit in meditation and call her forth or consult a divination system as I did. Or you can work with the guidance of Setting Sun Woman, the Clan Mother for this Moon cycle. She is the Guardian of the Inner Universe, personal integrity, the right use of will and living the truth. She is the keeper of tomorrow's goals, dreams and visions. She is also the Guardian of the plant people and their healing properties. Virgo is the sign associated with healing herbs, aromatherapy, and flower essences. Call on this Clan Mother as you go on a journey into your Inner Universe and discover the gifts you are here to share. You can find Setting Sun Woman's full story in the 13 Original Clan Mothers and/or Earth Medicine both books by Jamie Sams.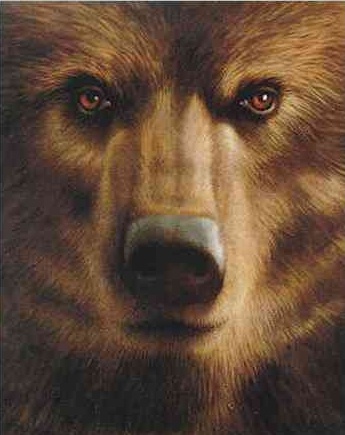 Brown Bear, introspection and healing, is the Animal Totem for this Virgo New Moon. Bear is also the healer but first we must heal ourselves before we can help others. Virgo is the sign associated with health, both the medical model and alternative healing therapies. The sign of The Virgin emphasizes the connection between mind, body and spirit. If the Goddess guide does not appear for you then call on Brown Bear as you go within to find the connection to your Inner Universe and heal what is out of balance.
The traditional ruler for Virgo is the planet Mercury. That is where this Mutable Earth sign gets the reputation for being analytical, critical, and detail oriented. Mercury is currently at 23 degrees of Virgo so he is strong but the only major aspect he makes is a sextile (ease and opportunity) to the asteroid Pallus Athena, the Goddess of wisdom, at 26 degrees of Cancer. But Pallus is also a Spiritual Warrior so the link to Mercury is calling on us all to connect with the power of intuitive knowing which the sign of Cancer symbolizes.
The Soul Centered ruler for Virgo is the Moon so her message is very powerful at this Lunation. She is asking us to look within, heal the separation between mind, body, and spirit, and discover our sacred gift to give to the world. When we heal ourselves we are then able to step onto the Rainbow Bridge of Spiritual Service and heal the wounds the two leggeds have caused our precious planet. Those wounds are very evident at this timing.
There is a third planetary influence for this Lunation and it is Chiron at 11 degrees Pisces. He is opposite the Sun/Moon at 13 degrees Virgo. I have always seen Chiron as the spiritual ruler of Virgo. This opposition is also the opportunity to heal the separation within. Chiron is trine (ease and flow) Jupiter in Cancer (spiritual destiny) and Saturn and the north Node in Scorpio (transformed new directions). When we embrace transformation deep healing occurs. That is the gift of this Virgo Moon cycle.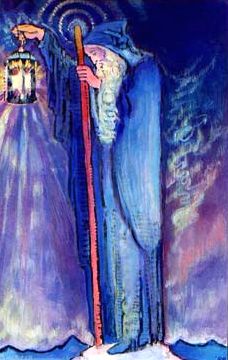 Virgo is found on the Tarot Constellation of The Hermit, the principle of Introspection and Personal Integrity. It is about being a seeker and looking within to find your True Self. The 9th Tarot card usually depicts a figure holding a lantern out into the dark future while looking behind at the past. Virgo is the 9th sign and signals a time of beginning to release the past to prepare for the future. Nine is the number of completion but the Tarot Constellation of The Hermit is also about completing your personal lessons so you can step into being of Spiritual Service. That is the greatest gift you can give the Earth Mother at this extraordinary time as she goes through a Huge Evolutionary Shift.
Whatever Zodiac sign the New Moon occurs in the Earth is always opposite the Sun and Moon. This Virgo New Moon, and the planet Earth in the opposite sign of Pisces (Neptune, illumination and Chiron, healing are also in Pisces) are active on the 6th Ray of Idealism and Devotion. This can be a difficult Ray because sometimes idealism and devotion can become dogma and fanaticism. Mars, aggression or inspired action, and Neptune, illusion or enlightenment are 6th Ray planets. We can certainly see the shadow side of the 6th Ray is very active in the world right now. The 6th Ray Archangel guides are Uriel, peace, love and harmony, and Aurora Grace, balance and compassion.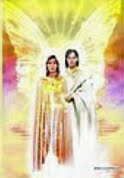 Virgo and Pisces are also 2nd Ray signs, the Ray of Divine Love and Wisdom. This Ray asks us to be in our Compassionate Heart Centre and be guided by our own Divine Wisdom. The Sun, ego or the heart, and Jupiter, dogma or spiritual expansion and growth are the planets of the 2nd Ray. At this Lunation Jupiter in Cancer is part of the trine (pyramid power) we mentioned above. He is also sextile (ease and opportunity) this Virgo New Moon. This Moon cycle is a time for introspection and inner healing not action. The 2nd Ray Archangels who guide us are Jophiel, creative power and vision, and Constance Christine, illumination and enlightenment. You can call on any and all of these Archangels to support you on your journey and they will respond.
We have big shifts coming up in the next few months. If you are centered in your Sacred Self you will be able to flow. If not I hope you like riding the rapids. The river is about to get rather choppy. I am available for astrology sessions if you would like to discover how the energies will influence you. Contact me at for more information.
Blessings to all,
Dale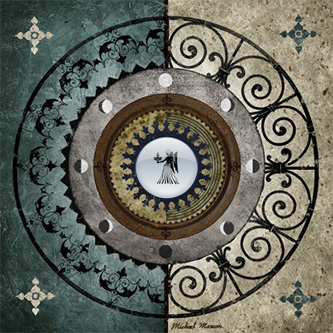 Here is the outline for the Moon phases and planetary activations. All times are 75 west longitude EDT. I post a description of the planetary activations every day or two on my Facebook Timeline. Just send me a friend request if you are on Facebook to access the postings.
Virgo New Moon- Sept 05- 7.37am EDT- Focus on mind, body, and spirit healing and connection to your Inner Universe.
Scorpio Crescent Moon- Sept 09- 12.45am EDT- Release struggle. Embrace transformation and the opportunity for the expansion and growth it brings.
Mercury enters Libra- Sept 09- 3.07am EDT to Sept 29- 7.38am EDT- Focus on harmony and balance in relationship.
Venus enters Scorpio- Sept 11- 2.16am EDT to Oct 07- 1.54pm EDT- Release what no longer serves you. Focus on healing and transformation.
Sagittarius First Quarter Moon- Sept 12- 1.09pm EDT- Release limiting beliefs. Make a decision, take action, and breakthrough or breakfree.
Aquarius Gibbous Moon- Sept 15- 10.00pm EDT- Evaluate where you are in giving your spiritual gifts to the world.
Pisces/Virgo Full Moon- Sept 19- 7.14am EDT- Heal, forgive, complete, release and experience transformation.
Pluto in Capricorn moves Direct- Sept 20- 11.29am EDT- Focus on your Soul Purpose Path.
Autumn Equinox Sun enters Libra- Sept 22- 4.44pm EDT- Enter the West Direction on the Medicine Wheel, the Looking Within place of adulthood and personal responsibility.
Taurus Disseminating Moon- Sept 22- 11.08pm EDT- Share your knowledge and wisdom from a place of empowerment.
Cancer Fourth Quarter Moon- Sept 26- 11.57pm EDT- Realign and revision your Spiritual Path.
Mercury enters Scorpio- Sept 29- 7.38am EDT to Dec 04- 9.42pm EDT- Focus on transforming your thoughts and perceptions about life.
Leo Balsamic Moon- Oct 01- 1.47am EDT- We complete the lessons of the Leo New Moon Aug 06. Being in the compassionate heart rather than the ego. Heal and forgive.
Mercury in Scorpio enters retrograde shadow- Oct 01- Although we have not calculated the exact time the planet of our thoughts and perceptions enters his shadow today. The retrograde is from Oct 21 to Nov 10. The theme is transforming your thoughts will change your perceptions.
Libra New Moon- Oct 04- 8.35pm EDT- Focus on harmony and balance in relationship.
---
Our next Moon Circle is on Sunday Sept 15 at The Rising Sun in Richmond Hill, Ontario. Our guided meditation will connect us with the power of the West Direction on the Medicine Wheel. Fall Equinox occurs on Sept 22 at 4.44pm EDT and actives the West Direction, the Looking Within place. It is the place of introspection, inner strength, adulthood and personal responsibility. The Guardians of the West are Grizzly Bear, strength, Black Horse, freedom and movement, and Black Thunderbird, power. This is the time the Lunar Force (intuitive guidance) becomes dominant until the Winter Solstice on Dec 21. Our meditation will connect us to our inner Sacred Center and the Totems who will guide us for the next three months.
We will also share information about the Saturn (foundation) and North Node (new directions) conjunction in Scorpio (transformation). Scorpio asks us to identity what we are ready to release to make room for the new. That will be the theme of the Mercury retrograde in Scorpio journey Oct 21 to Nov 10. But Mercury enters his retrograde shadow Oct 01 so this information will introduce you to the energy.
Time is from 2.00pm to 3.30pm and cost is 20.00 cash or cheque (made payable to Dale Osadchuk). If you cannot attend in person the guided meditations and workshops are taped and can be sent as voice files via e-mail. Cost is the same and can be paid by cheque, email money transfer (in Canada), or through Paypal. Let Dale know if you are interested by contacting her at all registration for the Moon Circles is through Dale.
Dale Osadchuk is an Artist, Spiritual Astrologer, and Transformational Counsellor and is available for consultations in Sharon (just north of Newmarket) Ontario, Canada in person or by telephone. You can contact her at her cell number 905-589-0192. To receive her brochure of Astrological Sessions, New Moon Meditation Schedule or to be added to her free New Moon list contact her at you can also find Dale on www.facebook.com and www.crystalwind.ca
© 2013 Dale Osadchuk
You are welcome to share this Moon information with others. Please send it in its entirety with Dale's contact information. Thank you.
Design and Layout © 2012-2013 Crystal Wind™. Reprinted with permission. All rights reserved.
CrystalWind.ca is free to access and use.
"Please consider a small gift of $11.11 or $22.22 or $33.33
$44.44 or $55.55 or $77.77 or $88.88 or $111.11."
ॐ Namasté - Blessings!

© 2008-2020 crystalwind.ca. All rights reserved.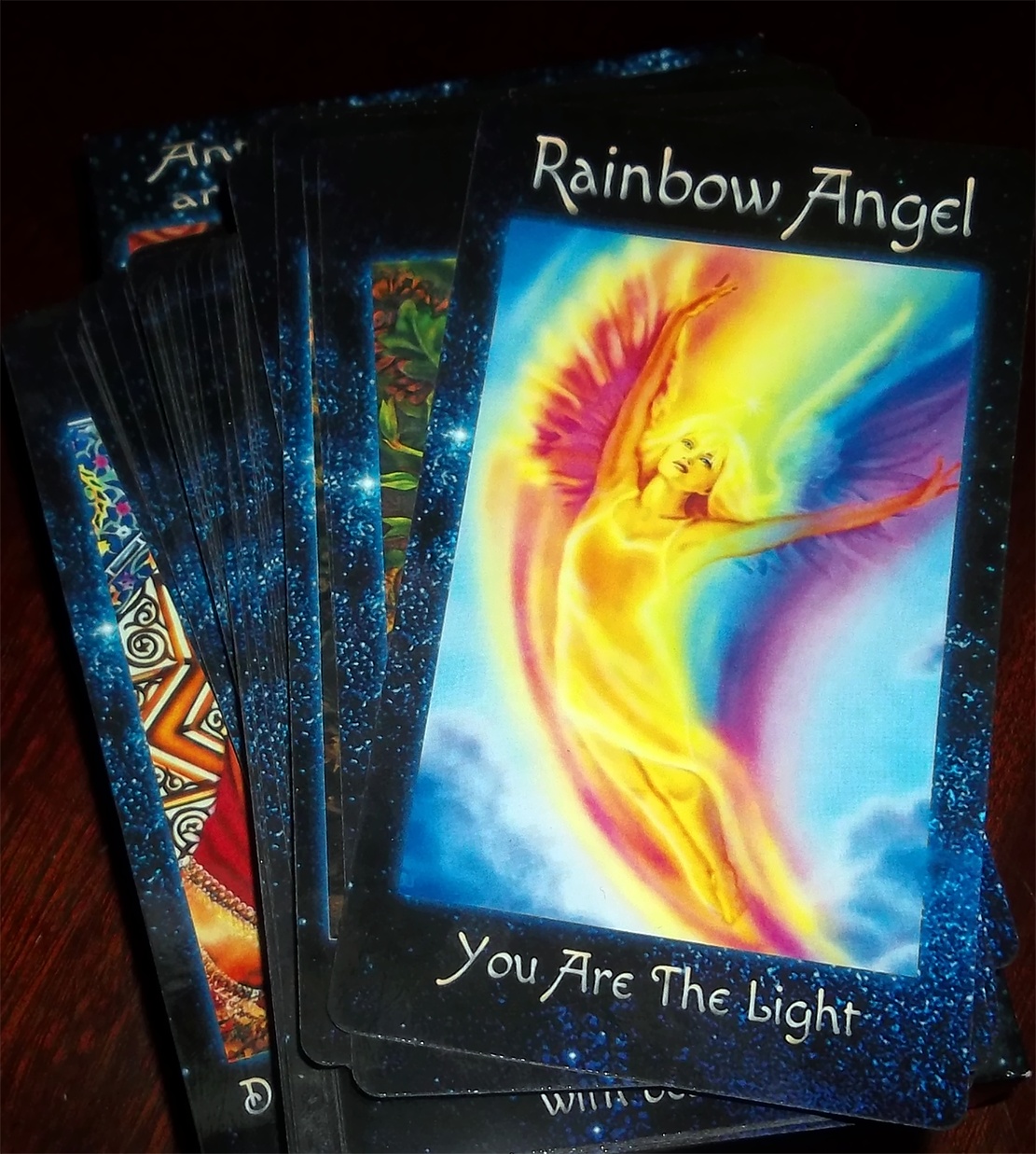 The Crystal Wind Oracle
Myth & Magic Card Deck!
Details Here!
NEW Expanded
Printed & Boxed!
Now with 58 cards!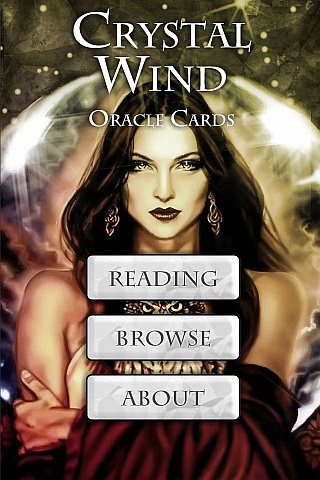 Cut Through The Illusions!
Who is Online Now
We have 1665 guests and no members online