Category: Astrology by Dale Views: 3017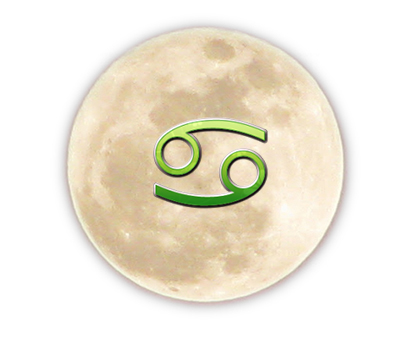 Dale Osadchuk
15 January 2014 at 11:53 pm EST and 8:53pm PST
16 Jan 2014 at 4:53am GMT
The sign of Cancer is multi layered and complex. In the natural Zodiac Wheel it is the fourth house which is ten pm to midnight, the time for winding down from the day's activities and retreating. The keywords for this Cardinal Water sign are "I feel everything deeply." So expect emotional issues to be prominent with this Full Moon. Cancer is associated with our roots and origins, the family we grew up in and the family we have created. The question Cancer asks is "where do I belong"? It is linked to the mother, nurturing and nourishment, so wherever this sign is located in your natal chart can indicate what your relationship with your own Mother is about. It also means if there are unresolved issues this Full Moon will activate them. On the physical/material plane the sign of Cancer must learn to master the emotions. One of the difficulties is that Cancer has a hard time letting go of the past.
When Sister Moon visits Cancer she is home for that is the Zodiac sign Luna rules. That means she is very strong for she is the ruler of this Full Moon. The spiritual ruler for this Moon in Cancer is Jupiter, expansion and growth, currently traveling Rx in Cancer asking us to look within and connect to our intuitive knowing and guidance. The Soul Centered ruler is Neptune in Pisces, illusion or illumination. On the metaphysical plane I consider Cancer the sign of Spiritual Destiny and stepping onto The Mystical Path. That is also what Jupiter and Neptune are supporting us to do.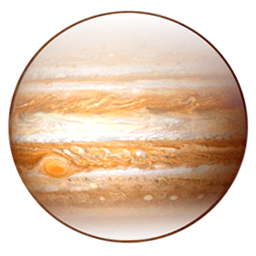 Jupiter, the largest known planet in our Solar System is part of a planetary picture called a T square at this Full Moon. He is opposite Venus Rx in Capricorn who is asking us to be personally responsible and be empowered in the world as we embrace our Soul Purpose Path. They are both square, finding new ways of doing things, Mars in Libra, important relationships. Mars in Libra is either the peaceful warrior or the passive aggressor.
But if we look deeper there is actually another celestial body called a dwarf planet, currently in Aries, that is forming a grand cross (breaking out of the box) with Jupiter, Venus, and Mars. It is Eris, the Goddess of Strife, Stimulation, and Rivalry, who has been held responsible for instigating the Trojan War. In Greek mythology she is linked to Ares, the god of war. The planet was sighted in 2003 by astronomer Mike Brown and his team but it wasn't until January of 2005 that they unofficially named the new find. They called her Xena after the television show Xena, the Warrior Princess. There was actually much conflict (strife) in the astronomical community at that time regarding the definition of a planet. When Eris became her official name in September 2006 she was demoted to dwarf planet, as was Pluto in August 2006.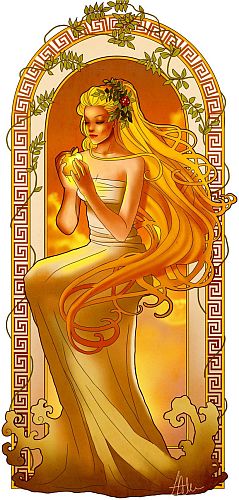 But the original name of Xena actually shows her positive expression, fighting for what is right and just. In her book The Future In The Stars astrologer Alison Chester-Lambert uses this quote from the write up for the television show "In a time of ancient gods, warlords and kings, a mighty princess is forged in the heat of battle. Her name is Xena, and only her courage and passion can restore order to a world in turmoil, a world crying out for a hero!" The highest expression of Xena/Eris in Aries opposite Mars in Libra is to be the hero/heroine standing for what is right and just.
There is another Grand Cross (breaking out of the box) being formed at this Full Moon and Eris is part of it as well. The Moon in Cancer (mastering the emotions) is of course opposite the Sun in Capricorn (becoming empowered in the world). They are square (finding new ways of doing things) Vesta (at-oneness-within) and Ceres (the nurturing principle, sharing, attachment and letting go) in Libra (relationship and balance). They in turn are opposite Eris and the asteroids Isis (death and rebirth) and Amor (compassion). The message is definitely that it is time to release the old patterns that keep us stuck and experience the birth of the authentic self. That will continue to be the theme for the next few months.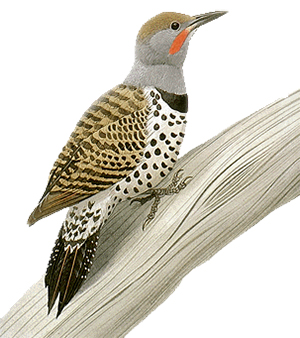 The Animal Totem that guides us for the Moon in Cancer is the Woodpecker Flicker, transition and spiritual growth. The Clan Mother is Loves All Things, the guardian of unconditional love. The Animal Totem for the Sun in Capricorn is Snow Goose, following your dreams and vision. The Clan Mother is Talks With Relations, the guardian of all life and all things. For more insight on the Clan Mothers I refer you to The 13 Original Clan Mothers and Earth Medicine both by Jamie Sams.
The Moon in Cancer is active on the Tarot Constellation of The Chariot; mastery through change and stepping onto The Mystical Path. Cancer is found on the 7th Ray of Invocation and White Magic with Archangels Zadkiel and Amethyst guardians of the Violet Flame of Transmutation. It is also found on the 3rd Ray of Divine Mind and Creative Intelligence with Archangels Chamuel, healing through Divine Love, and Charity, manifestation and gratitude.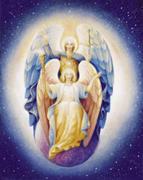 The Sun in Capricorn is found on the Tarot Constellation of the Lovers; relationship and choice. It is the choice to unite in love or separate in fear. Capricorn, along with Cancer, is also found on the 7th and 3rd Rays. But it is also a 1st Ray sign which is the Ray of Divine Will and Power with Archangels Michael, protection and spiritual destiny guide, and Faith, trust in Divine Guidance.
Sorry there is no story this time. We are having major house renovations and the noise has been distracting to say the least but also appropriate for a Full Moon in Cancer. The kittens have actually adjusted to the noise and activity better than I have. They are almost 7 months old and a daily joy.
Even though we are only 15 days in so far 2014 has lived up to its promise of challenge and change. Just to remind everyone I am available for astrological consultations if you are interested in what this year's journey is about for you. You can contact me at for information. I am also thinking of teaching a Spiritual Astrology/Medicine Wheel course. Let me know if you are interested.
Blessings to all at this powerful Cancer Full Moon,
Dale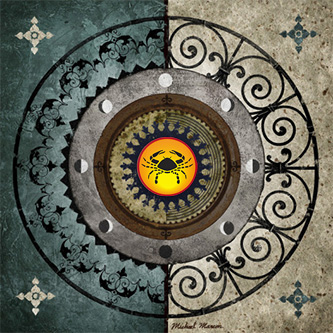 Here is the outline for the Moon phases and the days she changes signs until the Aquarius New Moon on Jan 30. All times are 75 west longitude EST. A more detailed description is posted every day or so on my Facebook Timeline. Just send me a friend request and I will add you to my list of friends so you can access the posts. Sorry to all my Moon List people I still cannot send out the articles but you can also access the articles on www.crystalwind.ca
Moon enters Leo- Jan 16- 8.00am EST- focus on your creativity and be in your compassionate heart center as you create
Mars in Libra square Venus Rx in Capricorn- Jan 16- 12.13pm EST- relationship moves into the First Quarter Phase. Decision, action, breakthrough or break free
Venus Rx rises as Morning Star- Jan 17 to Sept 17- Venus now rises before the Sun as spiritual warrior and bringer of the Light
Moon enters Virgo- Jan 18- 8.23pm EST- focus on mind, body, spirit integration and your spiritual service
Sun enters Aquarius- Jan 19- 10.51pm EST to Feb 18- 12.59pm EST- We now enter the Rest and Cleansing Time with Otter, sharing, as our guide. Focus on sharing with likeminded people and giving your Spiritual gifts to the Universe
Virgo Disseminating Moon- Jan 20- 2.34am EST- focus on sharing your wisdom
Moon enters Libra- Jan 21- 7.43am EST- focus on harmony in relationship
Mercury enters retrograde shadow- Jan 22- Mercury will retrograde Feb 06 to 28. Pay attention to what comes up now. During the retrograde it is time for revision.
Moon enters Scorpio- Jan 23- 4.43pm EST- focus on healing and transformation
Scorpio Fourth Quarter Moon- Jan 24- 12.19am EST- time for realignment and revision
Moon enters Sagittarius- Jan 25- 10.13pm EST-focus on your Spiritual Vision
Sagittarius Balsamic Moon- Jan 27- 12.11pm EST- focus on completion and release
Moon enters Capricorn- Jan 28- 12.04am EST- focus on your Soul Purpose Path
Moon enters Aquarius- Jan 29- 11.33pm EST- focus on your spiritual gifts to share with the Universe
Aquarius Blue Super New Moon- Jan 30- 4.39pm EST- focus on sharing and giving with Loving Kindness for all
Mercury enters Pisces- Jan 31- 9.29am EST to Apr 07- 11.35am EST- Because of the retrograde Mercury will also revisit Aquarius Feb 12 to Mar 17. Focus on realigning your spiritual vision
Venus in Capricorn moves direct- Jan 31- 3.49pm EST- focus on being the harmonizer in relationship and the world
Moon enters Pisces- Jan 31- 10.45pm EST- focus on connecting to The Mystical and your Soul's Wisdom
---
Dale Osadchuk is an Artist, Spiritual Astrologer, and Transformational Counsellor and is available for consultations in Sharon (just north of Newmarket) Ontario, Canada in person or by telephone. You can contact her at her cell number 905-589-0192. To receive her brochure of Astrological Sessions, New Moon Meditation Schedule or to be added to her free New Moon list contact her at you can also find Dale on www.facebook.com and www.crystalwind.ca
© 2014 Dale Osadchuk
You are welcome to share this Moon information with others. Please send it in its entirety with Dale's contact information. Thank you.
Design and Layout © 2012-2014 Crystal Wind™. Reprinted with permission. All rights reserved.
CrystalWind.ca is free to access and use.
"Please consider a small gift of $11.11 or $22.22 or $33.33
$44.44 or $55.55 or $77.77 or $88.88 or $111.11."
ॐ Namasté - Blessings!

© 2008-2020 crystalwind.ca. All rights reserved.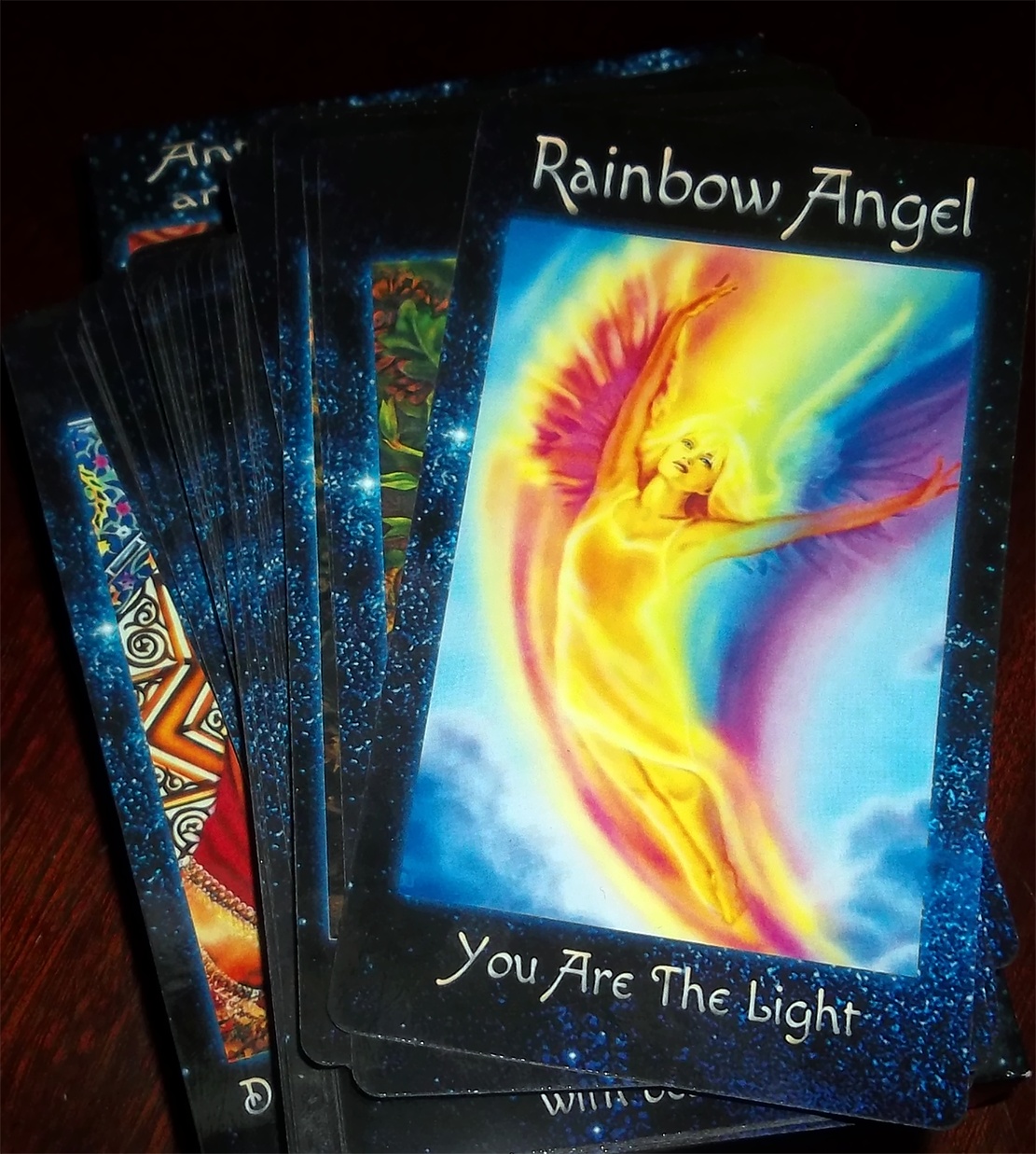 The Crystal Wind Oracle
Myth & Magic Card Deck!
Details Here!
NEW Expanded
Printed & Boxed!
Now with 58 cards!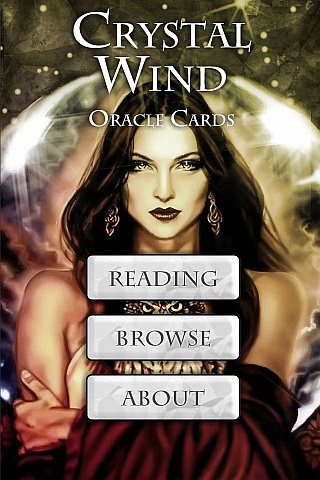 Cut Through The Illusions!
Who is Online Now
We have 1162 guests and no members online