Category: Astrology by Dale Views: 1947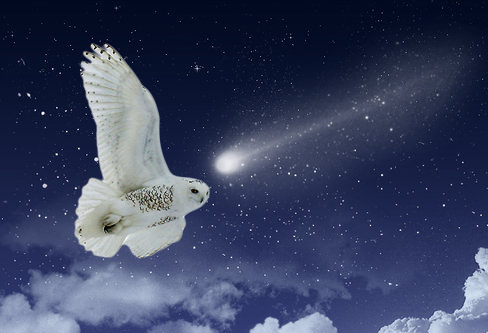 Dale Osadchuk
06 December 2014 at 4.28am PST and 7.28am EST and 12.28pm GMT
8.28 AWST Perth, Australia and 11.28 AEDT Sydney, New South Wales
Here in the North Country it was still the Long Nights and Long Snows Time. Darkness descended early each day. Usually Shooting Star was happy as it gave her more time to commune with the Starry Ones but lately the Cloud People were dominant and hid the luminescent lights. Even Sister Moon, on her journey to fullness, had been hidden from sight. As the sisters, Snowy Owl and Shooting Star, climbed the path to the Star Temple they were hoping the Cloud People would clear the night sky so they could see Sister Moon shinning her silver light onto the Earth Mother. It always lifted their spirits and they felt connected to the Cosmic Sea.
As they settled in the center of the Star Temple they heard a familiar and comforting voice. The sisters looked up and there was Sister Moon shining her silver light down on them. The Cloud People had cleared as the young women had hoped. Luna said "When Grandfather Sun and I are in our full phase the lesson is always about the integration of opposites. This time it is to connect with your Soul Essence Self and allow that wisdom to guide you as you walk your Earth Path. The ego mind has become very dominant in the far away time and has created a separation from Divine Mind. Many two leggeds are blinded by belief systems that create conflict and the desire to assimilate others to their way of thinking. Great Mystery gave the two leggeds free will but it has become a curse rather than a gift. The message at this Full Moon is to release the ego need for domination and control and allow the Wisdom of Great Mystery to guide you to the right use of will. Then you will be guided by your Soul's understanding of the Oneness of All."
Snowy Owl and Shooting Star thought about the times when their minds were in charge rather than their hearts. It was always because they were fearful of something. Sister Moon continued "When you are connected to Divine Mind there is no fear. Great Mystery will always support you through times of challenge. For this Full Moon the Totem guides are Deer, unconditional love and compassion, Elk, the support of spiritual community and tribe, and Owl, Truth and Wisdom."
The young women thanked Sister Moon for her message and vowed to not forget whenever they needed help Great Mystery would always answer.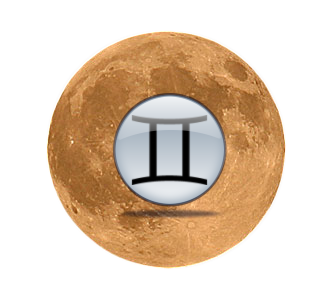 As usual the stories surprise me but I have said many times I am just allowing Source to say what message is important at this time. This Full Moon is 14 degrees Gemini/Sagittarius 18 minutes. The Moon in Gemini has a Libra (harmony and balance) overtone and the Sun in Sagittarius has an Aries (the authentic self) overtone. The North Node in Libra (new directions) and the South Node in Aries (releasing ego control) are in harmony with this Lunation. I love how the planetary dance and Great Mystery support us on our spiritual journey.
There are surprising threads interconnecting the planets at this Lunation and creating a Cosmic Tapestry. The planetary ruler of the Moon in Gemini is Mercury at 13 degrees Sagittarius (our spiritual thoughts and perceptions). He is travelling with the Sun at 14 degrees Sagittarius (our spiritual beliefs). The Sun is ruled by Jupiter at 22 degrees Leo (creative expansion of our Spiritual Vision) and Jupiter is trine (ease and flow) the Sun, the asteroid Ceres at 16 degrees Sagittarius (self-acceptance and compassion for others) and Venus at 24 degrees Sagittarius (spiritual love). Venus is trine (ease and harmony) the South Node at 17 degrees Aries (releasing selfishness) and the planet Eris at 22 degrees of Aries (resolving conflict). So we have a Grand Trine in Fire (Spirit) which can be interpreted as actively integrating our Soul Essence Wisdom into our lives and initiating the Path to Peace. Venus is the Soul Centered ruler for the Moon and Earth in Gemini and she is the Harmonizer of the Universe. Earth is the Soul Centered ruler of Sagittarius. So we have come Full Circle.
But I often say the Universe likes to throw us a curve ball and there are two at this Full Moon. Jupiter at 22 degrees Leo (the ego or the heart) is square (finding new ways of doing things) the planet Saturn in Scorpio (transforming limitation and restriction). Saturn is ruled by Pluto at 12 degrees Capricorn (transformation and release) which in turn is square Uranus at 12 degrees Aries (breakthrough or break down). So the potent Uranus/Pluto square (exact on Dec 14/15 depending on your time zone) is very active at this Full Moon. The theme of Uranus/Pluto (which has been ongoing since June 2012) is make a decision, take action, and breakthrough or break free.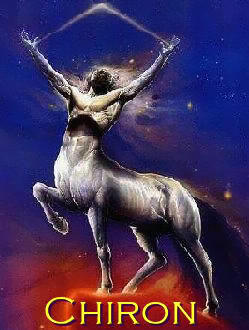 The second curve ball is a T SQUARE. The Sun/Moon opposition (finding balance) is square Chiron at 13 degrees Pisces (healing the world wound). When we are dealing with a T SQUARE it can make us feel like we are being backed into a corner. The stress is on Chiron (the wounded healer). On a personal level it is the opportunity to heal any issues that prevent us from integrating our Soul Essence Self and the wise guidance from Great Mystery. The release point is in Virgo, the Rainbow Bridge of Healing into Wholeness. There are no planets at 13/14 degrees Virgo but there are mid-points. The Moon/Mercury mid-point (Soul Consciousness and guidance) is at 13 degrees Virgo and the Moon/Sun midpoint (integration and balance) is at 14 degrees Virgo. So the way through is available to us. And Pluto at 12 degrees Capricorn (transforming society) is sextile Chiron (healing and wholeness). Great Mystery always supports us on our healing journey.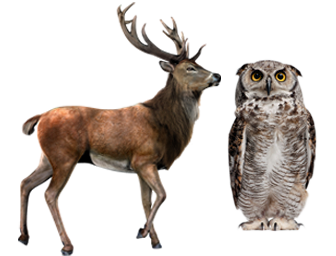 The Animal Totem for the Moon in Gemini is Deer, gentleness, sensitivity, and unconditional love. For the Sun in Sagittarius Elk, the support of community and tribe, and Owl, truth and wisdom, guide us. The Clan Mother for Gemini is Storyteller. She is the guardian of the magical child and speaking your truth from a sacred point of view. She also teaches how to listen to what others are really saying. She teaches you how to know your true story and live it. For the Sun in Sagittarius it is Gives Praise who guides you. She is the guardian of gratitude and giving thanks for the truth. She teaches you how to give and receive so you are in the flow of abundance. She teaches you to see life as a joyful celebration. For more of these Clan Mothers stories see the 13 Original Clan Mothers or Earth Medicine, both by Jamie Sams.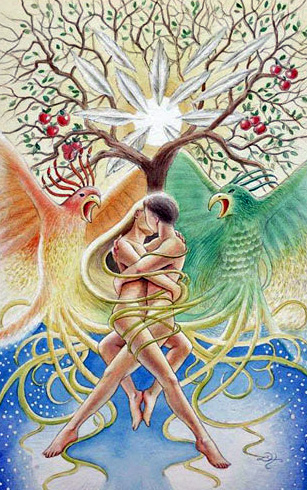 Gemini is active on the Tarot Constellation of The Lovers, the Principle of Relationship and Choice. This includes connections with siblings, relatives, and neighbours. Just remember your biological family is not necessarily your spiritual family. If you find yourself needing to release people with this Full Moon call on Deer Medicine, unconditional love. Sagittarius is active on the Tarot Constellation of the Hierophant, the principle of learning to become the Wise Teacher. It is also about dancing to the tune of your own drum.
The Moon in Gemini is expressing the 2nd Ray of Divine Love and Wisdom. It is the only Ray Gemini is active on. The Archangels guiding us are Jophiel, creative power and vision, and Constance Christine, inner perception and illumination. Ultimately Gemini is seeking its Divine Self and that is what this Full Moon is offering all of us the connection to the Source of All That Is, Great Mystery.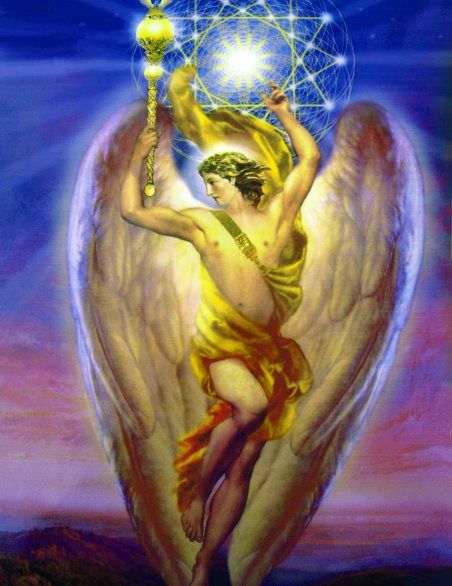 The Sun in Sagittarius is active on the 4th Ray of Harmony Through Conflict with Archangels Gabriel, transformation and resurrection, and Hope, faith and trust as our guides. When that Ray is mastered the next is 5th Ray, Concrete Knowledge and Healing, with Raphael, the shinning one who heals, and Mary, Divine Unconditional Love, guiding us. The final Ray Sagittarius expresses is the 6th of Idealism and Devotion. We can all see how that is being expressed in the world right now. Even the Rays have a shadow side. The Archangels of 6th Ray are Uriel, peace and love, and Aurora Grace, gratitude and balance. This Gemini Full Moon is asking you to be Divine Love and Wisdom as you walk the path of Wayshower for others.
Blessings to all,
Dale
The Moon Phases and planetary activations are not completed. We are still in the renovation process since our basement flooded and time has had to be devoted to that. But I also trust the wisdom of the Universe. When the time is right the daily phases will be back. Thanks everyone. I do post the daily astrology influences on my Facebook Timeline if you are interested.
---
Dale Osadchuk is an Artist, Spiritual Astrologer, and Transformational Counsellor and is available for consultations in Sharon (just north of Newmarket) Ontario, Canada in person or by telephone.
If you wish to contact Dale she can be reached via-email at or by telephone at 905-589-0192.
You are welcome to share this Moon information with others. Please send it in its entirety with Dale's contact information. Thank you.
You can also find Dale on www.facebook.com and www.crystalwind.ca
© 2014 Dale Osadchuk
Reprinted with permission.
CrystalWind.ca is free to access and use.
"Would you consider a small gift of $11.11 ?" :)
ॐ Namasté - Blessings!

© 2008-2019 crystalwind.ca. All rights reserved.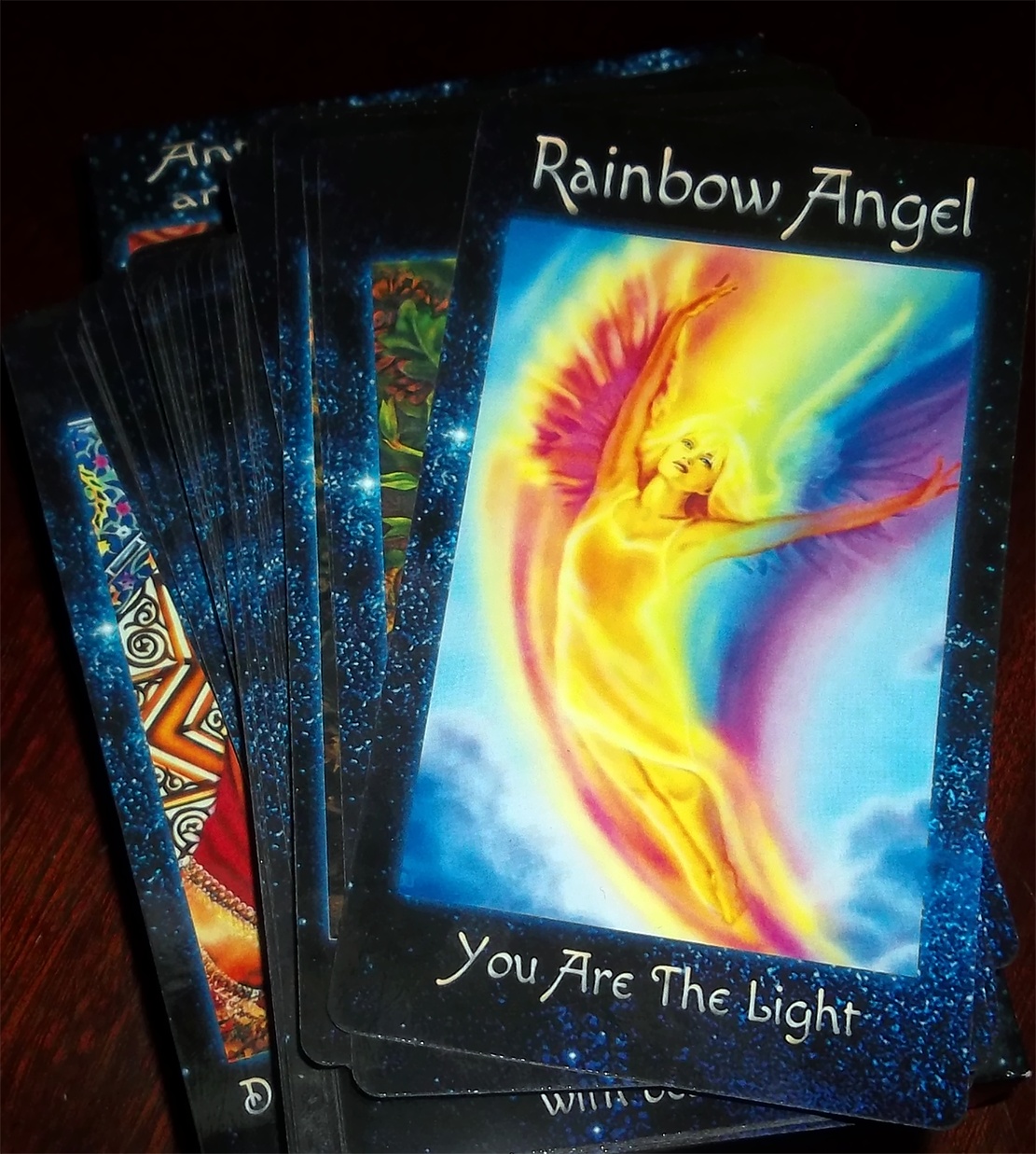 The Crystal Wind Oracle
Myth & Magic Card Deck!
Details Here!
NEW Expanded
Printed & Boxed!
Now with 58 cards!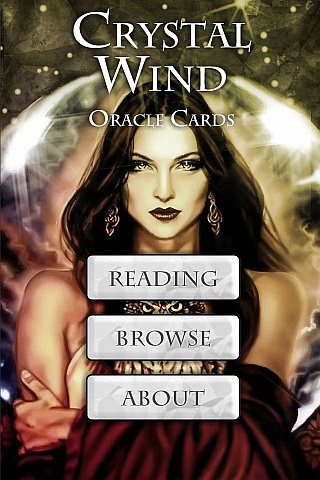 Cut Through The Illusions!