Category: Astrology by Dale Views: 2824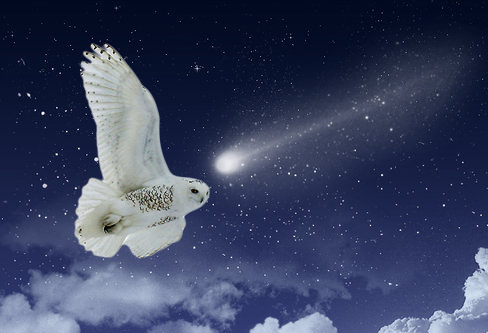 Dale Osadchuk
14 February 2014 at 6.54pm EST
3.54pm PST and 11.54pm GMT
As Snowy Owl and Shooting Star climbed the path to the Star Temple the western horizon was ablaze with gold, scarlet and pink colours. Grandfather Sun had just set and his waning rays created the painted sky. The sisters knew Sister Moon would soon rise in the east and her full face would appear golden. They loved seeing her transition to silver as she rose higher in the night sky and illuminated the darkness.
Not long after they had settled in the center of the Sacred Circle they saw Luna appear as that golden orb. Sister Moon spoke "This is the Moon Time of creation energy but also kindness and compassion. The Animal Totem who is working with me is Salmon. The gift this Finned One offers you is the determination and courage to create the new. Salmon never lets the bears or other beasts stop his progress to create new life." Snowy Owl and Shooting Star both thought of their friend Runs With The Salmon for this Finned One was his Totem guide. He was definitely courageous and determined. They wondered where he was at this Full Moon. As soon as that thought crossed their minds they heard footsteps crunching through the snow on the path to the Star Temple.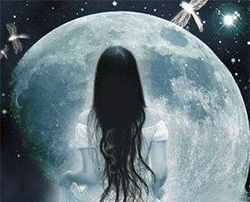 Sister Moon spoke again "Welcome Runs With The Salmon and Red Thunderbird Warrior. You are just in time to hear the rest of the message for this Lunation." The men explained they had been travelling for days from the other side of Turtle Island but had encountered many snow storms along the way that slowed them down. Runs With expressed how Salmon had guided them with determination to reach their destination and how grateful they were to be able to join Snowy Owl and Shooting Star for this Moon ceremony.
Sister Moon then said "The Animal Totem who guides Grandfather Sun and Mercury, the messenger, is Otter. The gift this four legged offers you is curiosity about life, joyfulness, sharing and companionship. This Full Moon asks you to be centered in your compassionate heart and treat all Great Mystery has created with Loving Kindness, especially for yourself."
The four friends thanked Sister Moon for her message and felt gratitude they could be together to hear it and then share it with others.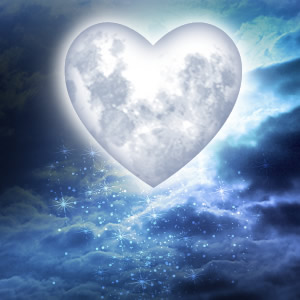 How special this is. A Full Moon in Leo/Aquarius on Valentine's Day. Leo is the sign that rules the heart and Aquarius is the sign of friendship and companionship. Full Moons are the blossoming time but also ask us to find balance within. The message from this Full Moon is "when you love yourself Loving Kindness is the light you shine." Anyone located east of GMT will experience this Full Moon on Feb 15 but the message is the same.
It is not that this Lunation is without challenges but let us talk about the blessings first. The Moon is at 26 degrees Leo in sextile (ease and opportunity) with Mars at 26 degrees Libra (committed partnership) and Vesta at 29 degrees Libra (at-oneness within). Mars and Vesta in turn are trine (ease and harmony) the Sun at 26 degrees Aquarius (relationship vision) and Mercury at 28 degrees Aquarius (our thoughts and perceptions) AND the Asteroid Cupido at 28 degrees Aquarius (Cupids arrow). I love the Asteroids. If you are in relationship this Full Moon is blessings your partnership. If not there just may be someone coming in to bring romance into your life. Mars will be in Libra until July 25 so this meeting can happen between now and then. Look for the signs and be in your compassionate open heart if relationship is what you want. Just remember Mercury is Retrograde so make sure you are not repeating old relationship patterns.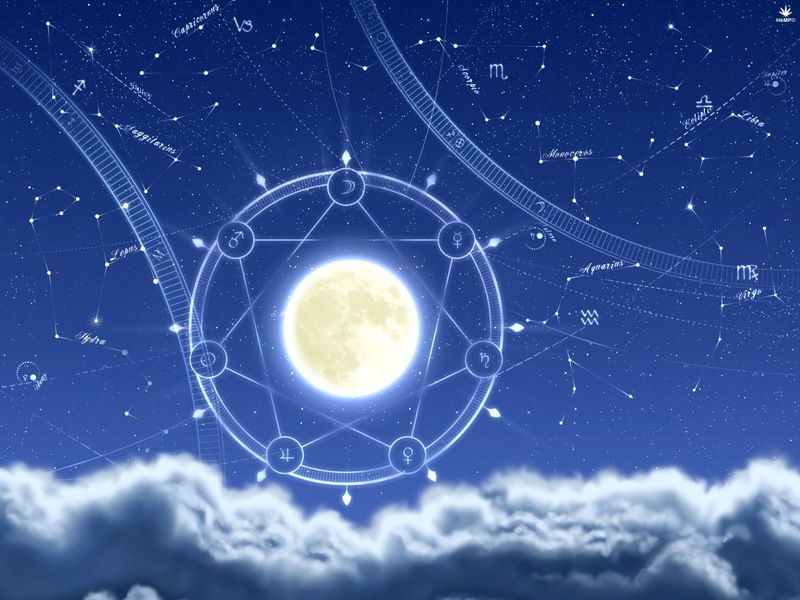 Now for the challenges. The Moon in Leo (emotions and the ego or the compassionate heart) is ruled by the Sun in Aquarius (detachment or unity). That makes the Sun the dominant Planet at this Lunation. Saturn is the ancient ruler for Aquarius so he rules the Sun. Saturn is at 23 degrees Scorpio and in a T Square with the Moon and the Sun. Squares ask us to find new ways of doing things and Saturn square the Full Moon asks us to release what no longer serves us and embrace transformation. Of course there is an added emphasise here as Saturn in Scorpio is ruled by Pluto in Capricorn (personal responsibility and empowerment). Pluto (transformation) is part of a second T square that is important at this Full Moon. By the way a T Square can make us feel like we are backed into a corner. We either find the way out or stay stuck.
Jupiter Rx in Cancer (exaggerated emotions) is opposite (imbalance) Pluto in Capricorn (personal transformation) and they are both square Uranus in Aries (breaking through to the authentic self). This is the second T Square with Uranus in Aries being the focal point. Uranus was sighted in the winter of 1781 and given rulership over Aquarius so he plays an important role at this Full Moon. With Uranus we either rebel against the old or breakthrough to the new. Mars in Libra rules Uranus in Aries which brings us back the blessings we first talked about. All in all this Full Moon is asking us to lovingly embrace change and the freedom that brings us as well as giving thanks for the people in our life who support us on our spiritual path even those people who challenge us.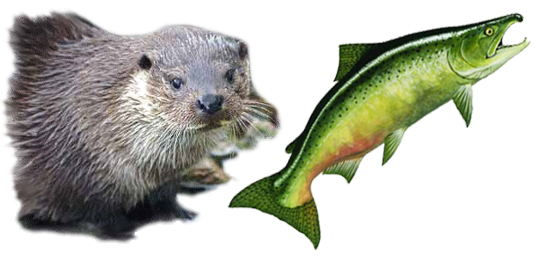 As our story told us Salmon is the guide for the Leo Moon and Otter is the guide for the Sun and Mercury in Aquarius. But we also have other important Totems guiding us. For Mars and Vesta in Libra they are Crow (Sacred Law and unity) and Raven (magic and the Mysteries). They are our guides for the energy of blessings. For Saturn in Scorpio our guide is Snake (shedding the old and embracing transformation). That is the influence for the first T Square where the focal point is Saturn.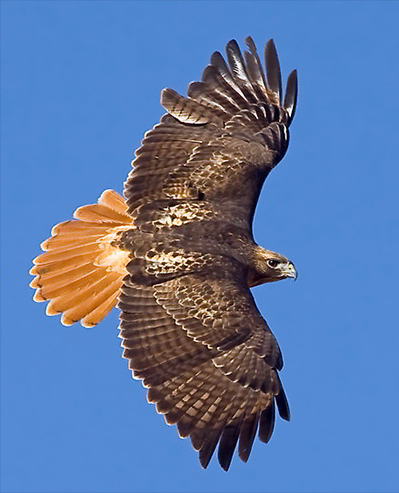 The second T Square guides are Flicker (transition and spiritual growth) for Jupiter in Cancer and Snow Goose (follow your dreams and vision) for Pluto in Capricorn. The balancing point for this opposition is to grow spiritually as you follow your dreams and vision. As we mentioned earlier the focal planet for this planetary picture is Uranus in Aries (breaking through to the authentic self). Red Tailed Hawk (messages from Great Mystery) is the guide that supports us as we open to those messages. You can see we have lots of help and support from the Universe at this Full Moon. You can choose one Totem guide to work with you during this Moon cycle or all of them. Just make sure you are connected to your heart center as you choose.
The Clan Mother who guides us for the Moon in Leo is She Who Heals. She is the guardian of serving the truth, the keeper of the healing arts, and all rites of passage. She guides us through the experiences of death and rebirth. We use "death" here as the process of letting go what no longer serves us to create the new. For the Sun in Aquarius the Clan Mother is Wisdom Keeper. She is the guardian of honouring the truth in all things. She is the keeper of the Stone People and their wisdom. She also teaches us to honour each person's Sacred Point of View. She is the keeper of Sacred Traditions and their wisdom. You can find more insight about these guides in The 13 Original Clan Mothers or Earth Medicine both by Jamie Sams.
Leo and Aquarius are found on the Tarot Constellation of Strength; the principle of courage and self-esteem. The theme is courage of your convictions and discovering your inner strength for Leo and courage to be yourself and connecting to Source for Aquarius. In The Tarot the sign of Leo is The Strength card and the sign of Aquarius is The Star. I love the wisdom of the Universe.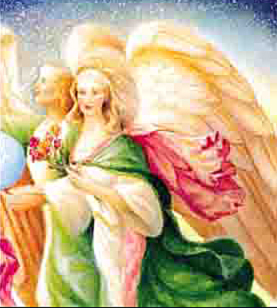 This Leo Full Moon is active on the 5th Ray of Knowledge and Healing. The Archangels who guide us are Raphael, the shinning one who heals, and Mary, Divine unconditional love. The Moon in Leo also activates the 1st Ray of Divine Will and Power with Archangels Michael, protector and spiritual guide, and Faith, trust and belief in self, as our guides. For anyone interested in The Ageless Wisdom teachings I recommend Soul-Centered Astrology: A key to your expanding self by Alan Oken.
I am available for Astrology consultations. We do have some pretty intense energies coming up in the next while. It is helpful to know how they might be influencing your life. For more information you can e-mail me at
Wishing everyone the joy of sharing at this wonderful Full Moon. Happy Valentine's Day.
Blessings Dale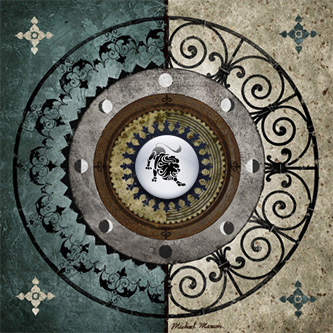 Here is the outline for the Moon Phases and planetary activations until the New Moon in Pisces on March 01. I do post more details on my Facebook timeline each day.
Leo/Aquarius Full Moon- Feb 14- 6.54pm EST- focus on healing and compassion.
Moon enters Virgo- Feb 15- 2.26am EST- focus on being of spiritual service.
Moon enters Libra- Feb 17- 1.23pm EST- focus on balance in relationship.
Sun enters Pisces- Feb 18- 12.59pm EST to Mar 20- 12.57pm EDT- We now enter the big Winds Time with Cougar and Wolf as our guides. Focus on your Spiritual Power and the teacher you are.
Libra Disseminating Moon- Feb 18- 6.41pm EST- share your knowledge and wisdom in a balanced way.
Moon enters Scorpio- Feb 19- 10.33pm EST- focus on healing and transformation.
Moon enters Sagittarius- Feb 22- 5.12am EST- focus on your Spiritual Vision.
Sagittarius Fourth Quarter Moon- Feb 22- 12.15pm ST- revise and realign your Spiritual Vision.
Moon enters Capricorn- Feb 24- 8.50am EST- focus on your Soul Purpose Path.
Capricorn Balsamic Moon- Feb 25- 9.41pm EST- release anything that does not feel right to make space for what does feel right.
Jupiter in Cancer square Uranus in Aries-Feb 26- 2.29am EST- expect the unexpected. Stabilize the emotions.
Moon enters Aquarius- Feb 26- 9.55am EST- focus on connecting with friends who are like-minded.
Mercury in Aquarius moves Direct- Feb 28- 9.00am EST- Mercury will be in his retrograde shadow until Mar 20. That is also the day of Spring Equinox. If you can wait until then to act on new ideas. If you need to act before then wait until Mar 08 and pay attention to any blocks that may come up and transform them.
Moon enters Pisces- Feb 28- 9.53am EST- focus on your spiritual vision and spiritual service.
Pisces New Moon- Mar 01- 2.59am EST- focus on healing, completion, and release.
Mars in Libra turns Retrograde- Mar 01- 11.23am EST- Mars will be retrograde until May 19. Focus on relationship transformation. Saturn too will retrograde on Mar 02 and Mars and Venus enter their First Quarter Phase that same day. Prepare for breakthrough and breaking free until July 20/21.
---
Dale Osadchuk is an Artist, Spiritual Astrologer, and Transformational Counsellor and is available for consultations in Sharon (just north of Newmarket) Ontario, Canada in person or by telephone. You can contact her at her cell number 905-589-0192. To receive her brochure of Astrological Sessions, New Moon Meditation Schedule or to be added to her free New Moon list contact her at you can also find Dale on www.facebook.com and www.crystalwind.ca
© 2014 Dale Osadchuk
You are welcome to share this Moon information with others. Please send it in its entirety with Dale's contact information. Thank you.
Design and Layout © 2012-2014 Crystal Wind™. Reprinted with permission. All rights reserved.
CrystalWind.ca is free to access and use.
"Please consider a small gift of $11.11 or $22.22 or $33.33
$44.44 or $55.55 or $77.77 or $88.88 or $111.11."
ॐ Namasté - Blessings!

© 2008-2020 crystalwind.ca. All rights reserved.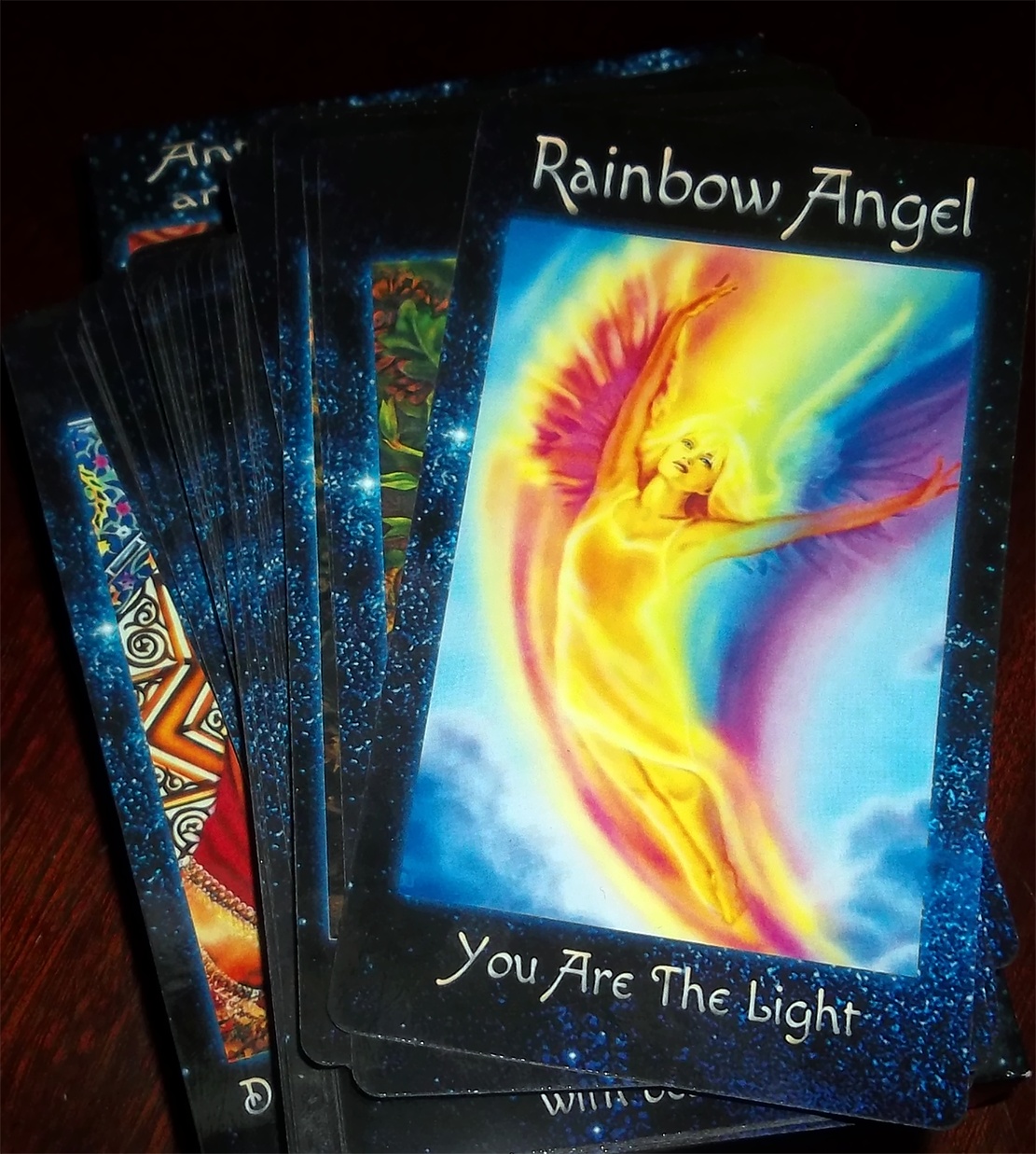 The Crystal Wind Oracle
Myth & Magic Card Deck!
Details Here!
NEW Expanded
Printed & Boxed!
Now with 58 cards!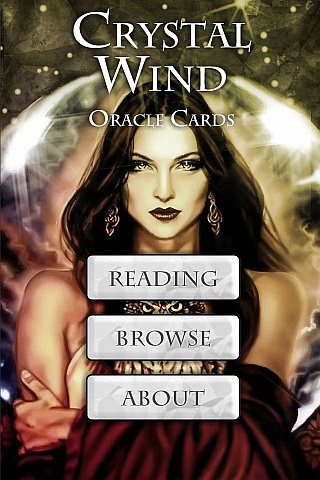 Cut Through The Illusions!
Who is Online Now
We have 1201 guests and no members online