Category: Astrology by Dale Views: 2712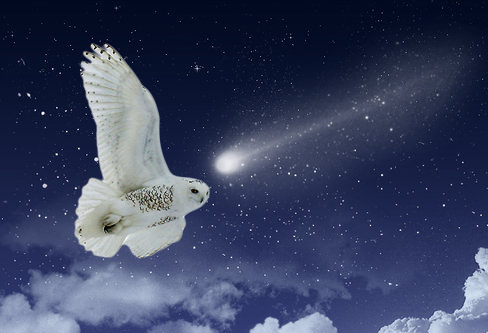 By Dale Osadchuk
26 July 2014 at 6.43pm EDT
3.43pm PDT and 10.43pm GMT
As Snowy Owl and Shooting Star made their way to the path that led to the Star Temple they passed a meadow filled with wildflowers. Butterflies and honey bees were everywhere and it made the sisters so grateful for the lushness of high summer. As they walked past the meadow they noticed the raspberry bushes were heavy with red berries. Then they remembered when they had gone to visit The Shaman he had told them this was the Ripe Berries Moon Time. The Earth Mother had fully blossomed and her beauty was evident everywhere.
As the sisters climbed the path to the Star Temple, here in the North Country, Grandfather Sun was still high in the west and his strong rays warmed their faces and bodies. Again they were grateful for the gifts of summer and the South Direction of The Medicine Wheel, the place of expansion and growth.
When Snowy Owl and Shooting Star had settled in the Sacred Temple they heard Sister Moon speak. "In the far away time there is much unrest and events that are happening are beyond people's ability to understand. The problem is that many, many two leggeds have closed their hearts and allowed the ego personality to be in control thus creating conflict and fear. This New Moon is about learning to be heart centered again and understanding that everyone is connected through Great Mystery. When that happens healing happens and wholeness is restored. Go now Snowy Owl and Shooting Star into the far away time and share this message. Grandfather Sun and I will guide you to those who are ready to awaken. They in turn will awaken others and Love will be the Guiding Light."
When Sister Moon fell silent the sisters felt a breeze over their heads. It was Little Owl flying into the Star Temple. They knew he had come to lead them to the far away time so they could fulfill the mission of awakening the two leggeds who were ready to return to Love.
In the northern hemisphere we are still in the South Direction of the Medicine Wheel, the place of learning, growth and expansion. This Leo New Moon is the Ripening Time. In the southern hemisphere you are in the North Direction, the place of sharing your knowledge and wisdom. For you this is The Rest and Cleansing New Moon. Astrologically the Sun and Moon are in the sign of Leo for both hemispheres.
In medical astrology Leo is the astrological sign that rules the heart, that vessel that keeps us alive as it pumps blood throughout our bodies. In psychological astrology Leo is the sign that rules the ego personality. That part of us that wants to be acknowledged and recognized as special and powerful. In his book "A New Earth" author Eckhart Tolle calls this The Illusionary Self or the Pain Body. In his book "Inspiration" author Wayne Dyer calls ego the False Self. He even suggests learning to "slay the ego". In our world right now "ego" is in control.
Spiritually Leo rules the heart chakra, that place of pure love when we have healed our physical, mental, and emotional wounds. Leo is the last of the personal signs. Each Zodiac sign asks a question. Aries asks "who am I?" Taurus asks "what do I value?" Gemini asks "what do I think?" Cancer asks "how do I feel". And Leo asks "how can I use my will?" Therein lies the problem if we are coming from ego. The ego side of Leo is arrogant, vain, status seeking, and self-indulgent. The heart centered attributes of Leo are loving kindness, generosity, optimism, and self-assurance. This Leo New Moon is asking all of us to step out of the ego and step into the center of our hearts. That is where our true power lies and that is how we "will" change the world.
This Lunation is located at 03 degrees Leo 52 minutes travelling with Jupiter at 02 degrees Leo 20 minutes. Whenever Jupiter is present at a New Moon we are being blessed with the opportunity for growth and expansion of our spiritual vision. Leo is the sign of Creation Energy so make sure you affirm what it is you want to create. Jupiter exaggerates so if we are focused on what we do not want he will just give us more of it. The ruler for this New Moon is the Sun so the ego or the heart will be emphasised. Make sure you are heart centered as you interact with others during this Moon cycle.
There are some challenges at this New Moon. Mars (affirmative action or aggression) just moved into Scorpio (transformation or manipulation) Friday night. He is at 00 degrees Scorpio 26 minutes in a T Square with Jupiter and the Sun/Moon in Leo and the Earth in Aquarius. Aquarius is the collective consciousness (which seems to be pretty unconscious these days).
This is a tricky aspect because the focus is on Mars and here he is backed into a corner. Mars does not like being in a corner and he will fight to get out. That is the way of the ego or illusionary self. The way out of the corner is through Taurus, what you truly value. There are no astrological energies in Taurus at this New Moon so it is totally up to you to break out of the corner you are in whatever that may be.
There is a second T Square. Mercury at 20 degrees Cancer 04 minutes (our emotional focus) is Square the North Node at 22 degrees Libra 42 minutes (new relationship directions) and the South Node at 22 Aries 42 minutes (the selfishness of the past). Mercury is ruled by the Moon and she is telling us it is time to let go of the pain body (ego) and embrace Love.
Fortunately Mercury is also part of a Grand Trine in water (pyramid energy). The Trine is for healing and harmony. Mercury in Cancer (our emotional focus) is linked to Saturn at 16 degrees Scorpio 40 minutes (transforming society) and Chiron at 17 degrees Pisces 10 minutes (healing the world wound). So the Universe is giving us support to do the clearing and releasing that is needed. When we each do our personal healing we send Love out into the world and that is how the two leggeds will change. Use the power of this Leo New Moon to return to Love.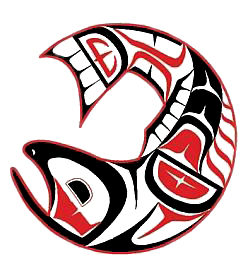 Our Animal Totem guide for this Leo New Moon is Salmon, a symbol for determination and perseverance to create new life. This Finned One teaches us any obstacles can be overcome if we connect to our inner strength and courage. Salmon never lets the Bears and other beasts stop it from reaching its goal of creation. Let Salmon guide you as you create the new through Love. Salmon teaches that the cycle of life and death leads to transformation and re-birth. Use this New Moon to heal and release the old and make room for the new.
The Clan Mother who guide us is She Who Heals, guardian of the Eternal Flame of Love, the mysteries of life and death, and rites of passage. She is the keeper of serving the truth. She also is guardian of the healing plants and healing arts. You can call on her to support your own healing whatever that is. For more of her story read the 13 Original Clan Mothers or/and Earth Medicine both by Jamie Sams.
Leo and its opposite sign of Aquarius are found on the Tarot Constellation of Strength, the principle of Courage and Self Esteem. The Theme for Leo is courage of your convictions and acknowledging the strength within. For Aquarius it is courage to be yourself and connecting to Source Energy, whatever that is for you. In this Lunation the Earth is in Aquarius and asks us to find a grounded spirituality in our life. This pairing is also about finding the balance between the material and spiritual planes. Remember we came into the physical to enjoy all the gifts being on this precious planet offers. Many humans, at this timing, have forgotten.
Leo (and Aquarius) are 5th Ray signs. That is the Ray of Concrete Knowledge and Healing. The theme of healing is very strong for this New Moon. Focus on what you want to heal, release, and transform in this moon cycle and you will have lots of help from Creator and Great Mystery. The Archangels for this Leo New Moon are Raphael, the Shinning One who heals, and Mary, Divine Unconditional Love. Together they support us on the journey to being centered in the compassionate heart. Leo is also a First Ray sign, the Ray of Divine Will and Power. Love is the power. Archangels Michael, protector and spiritual destiny guide, and Faith, trust and belief in self are 1st Ray beings.
If this message arrives a little late I apologize. Friday afternoon (yesterday) the transformer that provides our electricity failed (affecting 9 homes on the block). Hydro was here for hours replacing it. By the time the lights came back on it was time for sleep. There is a message somewhere here for me as the power steering on my car had to be repaired last week. Time to reclaim my power I think.
Blessings Dale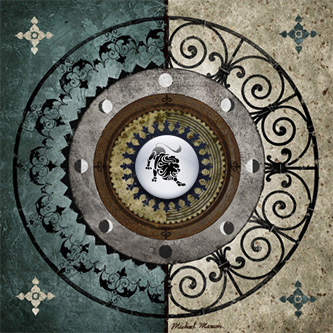 Here are the Moon phases and planetary activations. All times are 75 west longitude EDT.
Leo New Moon- July 26- 6.43pm EDT- be centered in your compassionate heart and return to Love
Moon enters Virgo- July 28- 11.37pm EDT- focus on mind, body, spirit healing and integration
Virgo Crescent Moon- July 30- 9.43pm EDT- be aware of opportunities for healing and opening your compassionate heart to others
Moon enters Libra- July 31- 12.09pm EDT- focus on loving kindness in all your relationships especially the relationship to self
Mercury enters Leo- July 31- 6.46pm EDT to Aug 15- 12.44pm EDT- focus on your inner courage to create what you want. Salmon, determination to create the new, guides you
Moon enters Scorpio- Aug 02- 10.57pm EDT- focus on deep healing and transformation and making space for the new
Scorpio First Quarter Moon- Aug 03- 8.49pm EDT- this is the make a decision, take action, and breakthrough or break free phase. Let your inner knowing guide you
Moon enters Sagittarius- Aug 05- 6.19am EDT- focus on your spiritual vision
Sagittarius Gibbous Moon- Aug 07- 9.36am EDT- evaluate, adjust and revise your spiritual vision. Make sure you are following your heart's truth and wisdom
Moon enters Capricorn- Aug 07- 9.38am EDT- focus on being in your power in the world with compassion and Love
Moon enters Aquarius- Aug 09- 9.52am EDT- focus on sharing your spiritual gifts with others and the world
Aquarius Super Full Moon- Aug 10- 2.10pm EDT- continue to share your gifts but also focus on releasing what no longer serves you. Saturn in Scorpio (release and transformation) is square (finding new ways of doing things) this Full Moon. Connect to Source and you will receive the support you need.
Moon enters Pisces- Aug 11- 8.56am EDT- focus on your connection to Source and your own inner Universe
Venus enters Leo- Aug 12- 3.24am EDT to Sept 05- 1.07pm EDT- focus on your creative expression and love for self. Again Salmon, determination to create the new, guides you
Moon enters Aries- Aug 13- 9.00am EDT- focus on your creative expression through inspiration and Divine Guidance
Aries Disseminating Moon- Aug 13- 7.06pm EDT- share your inspired creative ideas with others
Moon enters Taurus- Aug 15- 11.58am EDT- focus on what is of true value and importance. Let your heart guide you
Mercury enters Virgo- Aug 15- 12.44pm EDT to Sept 02- 1.38am EDT- focus on mind, body, and emotional healing and connect with your spirit's wisdom
Taurus Fourth Quarter Moon- Aug 17- 8.25am EDT- realign yourself to what is of true value in your life. This is the phase for re-visioning your life path
Moon enters Gemini- Aug 17- 6.41pm EDT- find the balance between logical thinking and intuitive knowing. Let your heart's wisdom guide you
Moon enters Cancer- Aug 20- 4.45am EDT- focus on emotional balance and well being
Cancer Balsamic Moon- Aug 21- 7.17am EDT- focus on healing, completion and release. This completes the Cancer New Moon cycle that began on June 27. The lesson has been mastering the emotions and stepping onto the mystical Path
Moon enters Leo- Aug 22- 4.49pm EDT- focus on being in your compassionate heart and Being Love.
Sun enters Virgo- Aug 22- 9.46pm PDT and Aug 23- 12.46am EDT- We now enter the Harvest Time with Brown Bear, healing and the Healer, as our guide. Love is what heals. Let your spirit guide you as you express Loving Kindness for yourself and others.
Moon enters Virgo- Aug 25- 5.33am EDT- identify your spiritual gifts and service to the world
Virgo New Moon- Aug 25- 10.14am EDT- This is the Harvest Time New Moon. She is in her Soul Centered placement in Virgo. Use this Moon cycle to be of spiritual service. Brown Bear, the healer, is our guide.
---
Dale Osadchuk is an Artist, Spiritual Astrologer, and Transformational Counsellor and is available for consultations in Sharon (just north of Newmarket) Ontario, Canada in person or by telephone.
If you wish to contact Dale she can be reached via-email at or by telephone at 905-589-0192.
You are welcome to share this Moon information with others. Please send it in its entirety with Dale's contact information. Thank you.
You can also find Dale on www.facebook.com and www.crystalwind.ca
© 2014 Dale Osadchuk
Reprinted with permission.
CrystalWind.ca is free to access and use.
"Would you consider a small gift of $11.11 ?" :)
ॐ Namasté - Blessings!

© 2008-2019 crystalwind.ca. All rights reserved.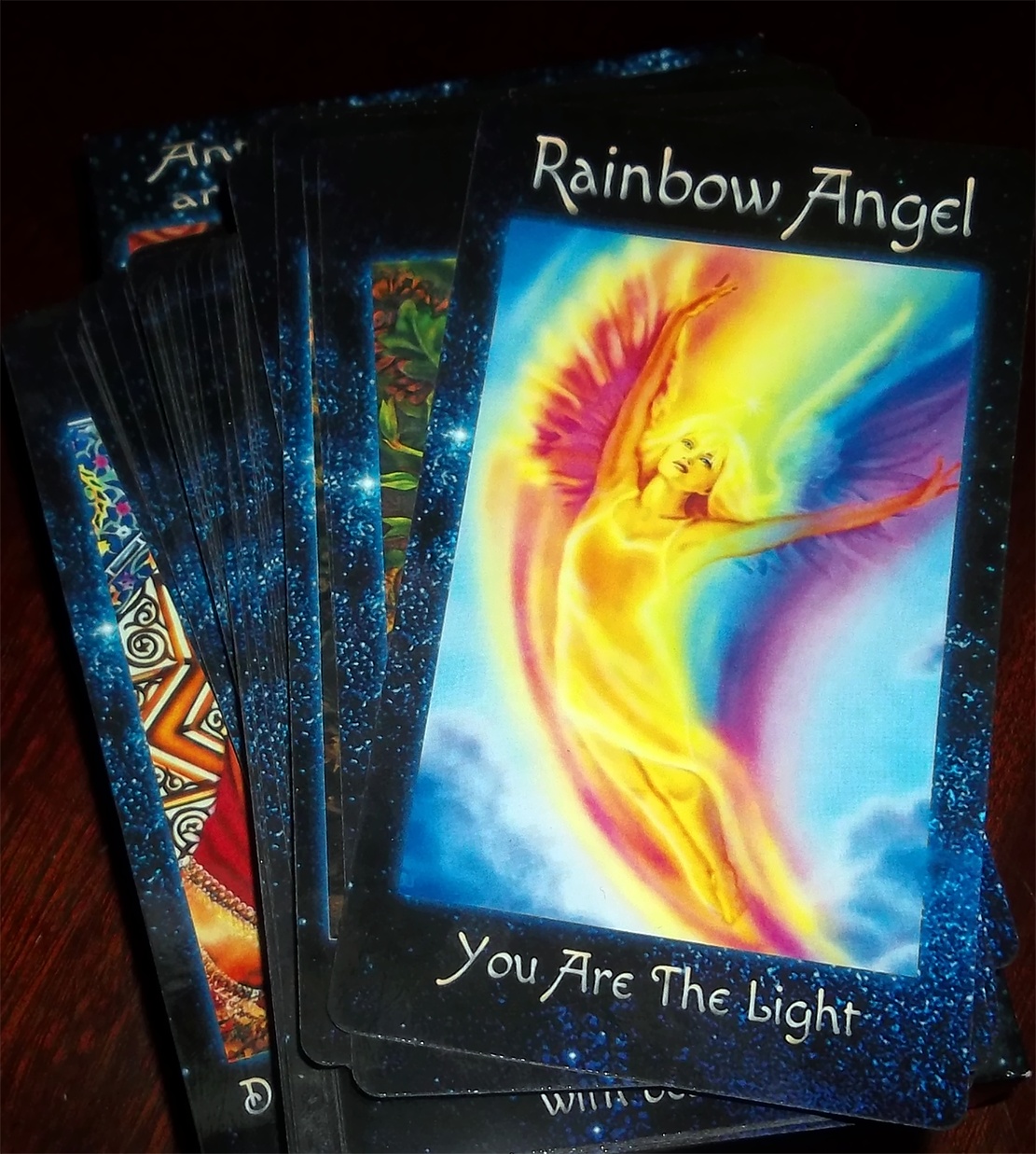 The Crystal Wind Oracle
Myth & Magic Card Deck!
Details Here!
NEW Expanded
Printed & Boxed!
Now with 58 cards!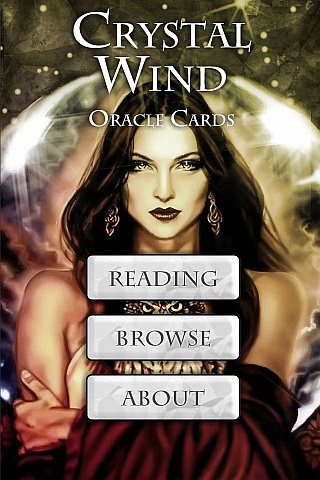 Cut Through The Illusions!
We have 1221 guests and no members online