Category: Astrology by Dale Views: 2641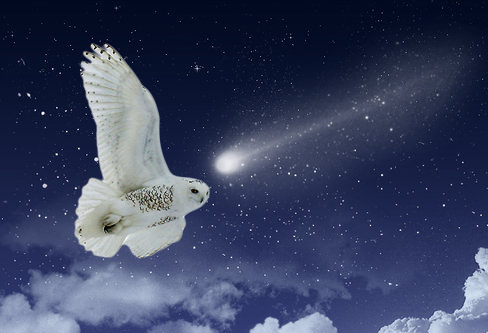 Dale Osadchuk
13 June 2014 at 12.13am EDT and 4.13am GMT
12 June 2014 at 9.13pm PDT
The path to the Star Temple was lit by moonlight. The leaves of the Standing Ones seemed to shimmer with a silver blue glow. Snowy Owl and Shooting Star felt a sense of magic in the air as they made their way to the Sacred Circle. They each wondered what Sister Moon's message would be on this night of the Full Moon. They could feel her glowing light surrounding them as she shone down on them from high in the night.
When the sisters had settled in their places they were ready to receive the message from this Lunation. Then they heard the sound of hooves coming from the path they had just climbed. As they each turned to look to see who it was the Centaur Chiron entered the Star Temple. His energy was very powerful but gentle at the same time.
Sister Moon spoke "I have asked Chiron the Healer to join you for this ceremony for he plays an important part in the planetary dance at this Full Moon. In the far away time the two leggeds are experiencing many challenges because they have lost their connection to Spirit and the Oneness of All. There are a few who have found their inner light but for the most part the human kingdom is caught up in issues of power and control over others. This Full Moon is an opportunity to reconnect with the vision for peace, harmony, and love. It continues the theme of asking what is of true value and importance in your life."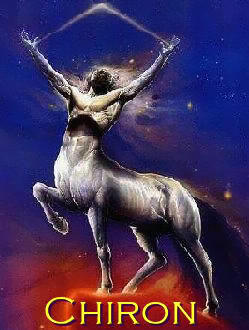 "Chiron is here to be the bridge between the physical and material world and the realm of Spirit and the Oneness. It is not about choosing one over the other, it is about finding the balance between the worlds. When humanity is ready Chiron is ready to become teacher and guide so each person can discover their spiritual path and walk it in truth and integrity."
When Sister Moon had finished sharing her message Chiron spoke "I am the Wayshower. Whoever is ready at this Full Moon to step onto the bridge to the Oneness I will lead the way. All you need to do is ask and I will appear. Go now Snowy Owl and Shooting Star and continue to walk your spiritual paths. I am walking with you with the gift of healing into wholeness."
This Sagittarius Full Moon continues the theme of what is of true value and importance in our lives, not on a material level but on a spiritual level. Think of it as your Spiritual Quest for your truth. This Full Moon asks "is what you believe meaningful in your life" and if the answer is no then it is time to let Chiron lead you across the Bridge of Healing into Wholeness. If the answer is yes then Chiron the Healer is already your guide.
The planetary dance at this Full Moon is very busy with some challenging aspects but also some that are supportive. Let's start with the rulers. Jupiter at 22 degrees Cancer rules the Moon at 22 degrees Sagittarius. That is an inconjunct aspect that requires adjustment to our thoughts and beliefs. But they are in mutual reception (in each other's signs) so on a spiritual level they are supporting us to walk the path to wholeness. Jupiter also forms a T Square (feeling backed into a corner) with the North Node at 25 degrees Libra (new relationship direction) and the South Node at 25 degrees Aries (selfishness in the past). The key here is to release wounds from the past that prevent relationship from moving into wholeness. There is more to Jupiter's influence but we will come back to that later.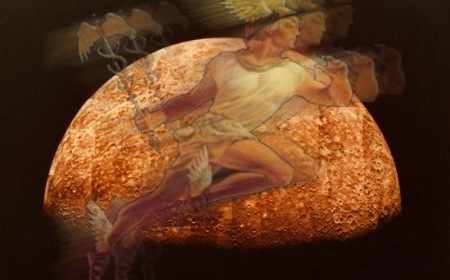 The ruler for the Sun at 22 degrees Gemini is Mercury retrograde at 02 degrees Cancer. He seems to be standing ALONE but upon further investigation he is semi-square (45 degrees) Venus at 18 degrees Taurus and sesquiquadrate (135 degrees) Saturn at 18 degrees Scorpio. These are aspects of instability and resistance to change. Venus is exactly opposite Saturn so this could mean that one person's resistance blocks the other's growth. There could be some financial issues that need to be resolved with these aspects that will be a part of the Mercury retrograde review. I do not work with the 45 degree and 135 degree aspects often so we will just have to see how the energy plays out. What is interesting is Venus in Taurus is the Soul Centered ruler for Sun in Gemini so she plays an important part in this dance.
There are two more T Square to talk about. Told you this was a busy planetary dance at this Full Moon. Mars at 12 degrees Libra (balanced relationship) and Vesta at 17 degrees Libra (at-oneness within) are opposite (tug of war) Uranus at 15 degrees Aries (personal freedom) and they are both square (finding new ways of doing things) Pluto at 12 degrees Capricorn (personal responsibility to transform). The corner we are being backed into is Pluto, healing, transformation and release. This T Square will be active until the July 12 Capricorn Full Moon. This is potent energy for change.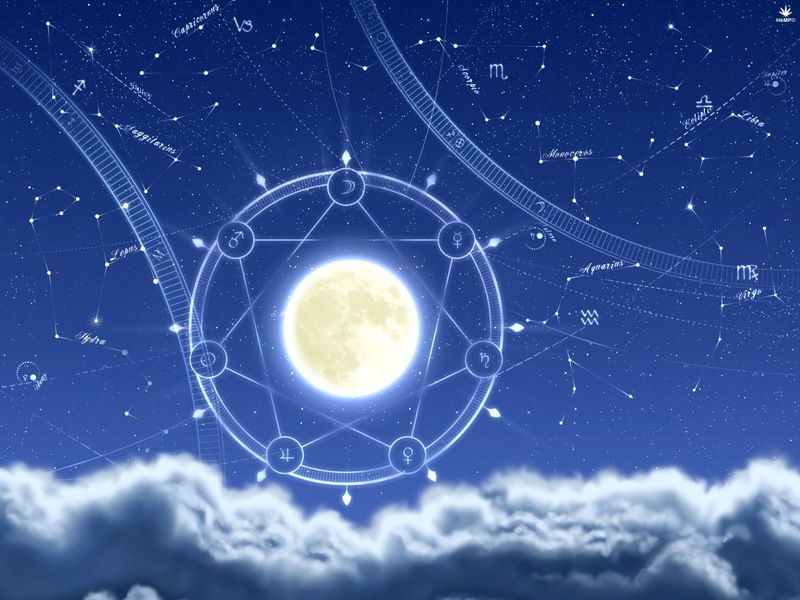 The other T Square involves Chiron so that was why he showed up at the Star Temple. He is at 17 degrees Pisces and square the Moon at 22 Sagittarius and the Sun at 22 degrees Gemini. Chiron channels the energy of the Sun (our thoughts and perception and the search for knowledge) and the energy of the Moon (our search for meaning and wisdom). Whenever Chiron is prominent he is the Bridge of Healing into Wholeness. Pisces is the sign of the Oneness so take time at this Full Moon to connect with Source.
Chiron is also part of a Grand Trine in water. He is trine Jupiter in Cancer (our spiritual vision) and Saturn in Scorpio (healing, transformation, and release). The Grand Trine is the pyramid energy that supports whatever you wish to manifest. Chiron is also sextile (ease and opportunity) Venus in Taurus (belief in self and empowerment). So this Full Moon is one of contrasts which is about struggle or ease. Which one will you choose?
The Animal Totems for the Moon in Sagittarius are Elk, the strength of community and tribe, and Owl, the wisdom to know the truth. For the Sun in Gemini our guide is Deer, sensitivity, compassion, and love. If you are caught in the challenging T Squares call on these Totems and Chiron to show you the way out.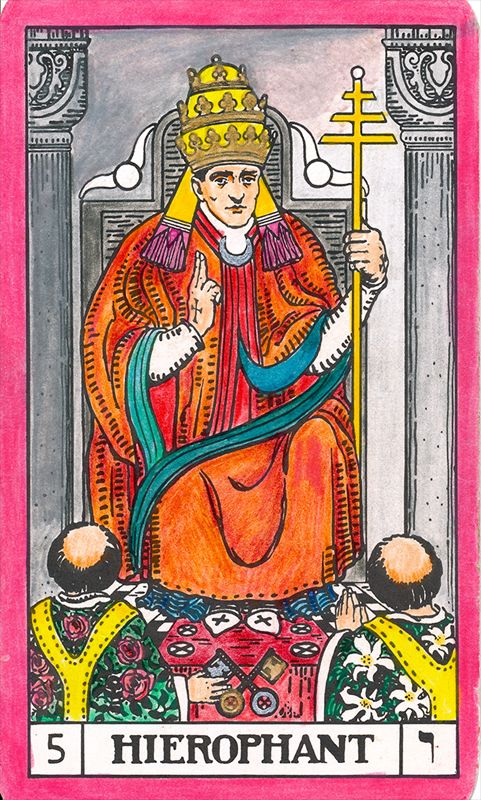 The Clan Mother guiding us for the Moon in Sagittarius is Gives Praise. She is the guardian of gratitude and giving thanks for the truth. She teaches us how to give and receive so we are in the flow of abundance. She teaches us to celebrate the dance of our life. The Clan Mother for the Gemini Sun is Storyteller. She is the guardian of the magical child and speaking our truth from a sacred point of view. She also teaches how to listen to what others are really saying. She teaches us how to know our true story and live it. For more of these Clan Mothers stories see the 13 Original Clan Mothers or Earth Medicine, both by Jamie Sams.
This Full Moon in Sagittarius is found on the Tarot Constellation of The Hierophant, the Wisdom Keeper. It is the principle of teaching what you have learned. Sagittarius is considered to be the teacher of the zodiac and learns by experience and hands on involvement. It is the 14th card in the Tarot and suggests new spiritual beginnings after the Transformation of card 13 has occurred. The other energy of this Tarot Constellation is Taurus, the principle of balancing the physical world with a spiritual consciousness. It is the 5th card in the Tarot and is the number of dancing to the tune of a different drummer. With our current Lunation the planet in Taurus is Venus (self-worth) and the asteroid Juno (relationship) is also in Taurus. Taurus asks us to find empowerment and spiritual balance in a sometimes crazy world.
The Gemini Sun at this Lunation is active on the Tarot Constellation of The Lovers, relationship and choice. The theme is the urge to unite, the choice to love, ourselves in relation to each other. The other sign of this Constellation is Capricorn and its expresses the shadow of the urge to separate, the choice to fear, ourselves in relation to the world. Pluto currently in Capricorn and in the Square aspect with Uranus and Mars will show us what we fear but also show us the Path of Transformation.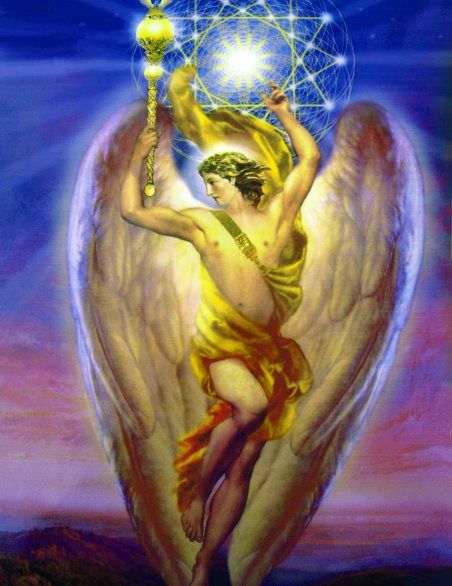 The Rays for the Moon in Sagittarius are the 4th Ray of Harmony Through Conflict with Archangels Gabriel, transformation and resurrection, and Hope, faith and trust as our guides. It is the Ray of the human kingdom. The next is the 5thRay of Concrete Knowledge and Healing, with Raphael, the shinning one who heals, and Mary, Divine Unconditional Love, guiding us. That is the ray of current humanity. The final Ray Sagittarius is active on is perhaps the most difficult. It is the 6th of Idealism and Devotion. We can all see how conflict and dogma are continuing to be expressed in the world of the two-leggeds. Even the Rays have a shadow side. The Archangels of 6thRay are Uriel, peace and love, and Aurora Grace, gratitude and balance. You decide which Ray you want to guide you. I chose harmony, healing, and love.
Gemini is only found on the Second Ray of Divine Love and Wisdom. The Sun at this Full Moon asks us to focus on Loving kindness and compassionate caring for all. The Archangel who guides us is Jophiel, creative power and vision. When you call on him he will assemble a legion of angels to help you manifest your new story and greatest vision. Jophiel's feminine counterpart is Constance Christine, spiritual illumination. Call on all these Archangels of the Sagittarius Moon and Gemini Sun to support you as walk the truth of who you really are.
Wishing you all well at this very active Full Moon,
Blessings Dale
We are starting our Moon Circles again this summer at The Rising Sun in Richmond Hill, Ontario. This time we will be sharing insights and information about Spiritual Astrology and The Medicine Wheel the Sacred Circle of Spirit and where your planets are on the Wheel. The following Sundays are the dates. July 13, August 17, Sept 21, Oct 19 and Nov 16. Time is from 2.00pm to 3.30pm and cost is 20.00 cash or cheque. I will be sending out more details in the next few days. You can also contact me at to receive the information. If you cannot attend in person the meditations and workshops are taped and can be sent as voice files via e-mail. Payment is the same and can also be sent as an e-mail money transfer (in Canada) or via PayPal.
After July 01, 2014 I will need permission to send newsletters and information to you. Thanks to everyone who has replied giving permission. If you have not done so I will not be able to send information to you after July 01.
Thanks Dale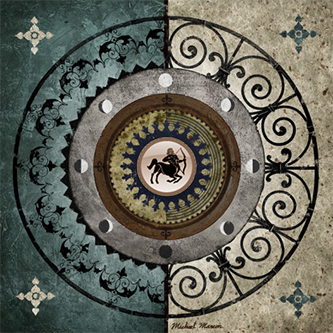 Here are the Moon phases and planetary activations June 13 to June 27. All times are 75 west longitude EDT. I post more details on my Facebook timeline every day or so. You can also find this article on www.crystalwind.ca
Sagittarius Full Moon- June 13- 12.13am EDT- (June 12- 9.13pm PDT) - Use this Full Moon to find balance between knowledge and meaning. Continue to focus on your spiritual vision
Moon enters Capricorn- June 13- 1.04pm EDT- focus on your Soul Purpose Path and being empowered in the world
Moon enters Aquarius- June 15- 1.27pm EDT- share your spiritual gifts with the world
Aquarius Disseminating Moon- June 16- 5.56am EDT to June 19- 2.39pm EDT- continue to share your spiritual gifts with the world
Mercury retrograde re-enters Gemini- June 17- 6.04am EDT- focus on healing the mind and connecting with your inner universe
Moon enters Pisces- June 17- 2.26pm EDT- focus on your spiritual vision and connecting with the mystical
Pisces Fourth Quarter Moon- June 19- 2.39pm EDT to June 23- 6.19am EDT- focus on revision and realignment of your spiritual vision
Chiron in Pisces turns Retrograde- June 20- 8.44am EDT to Nov 23- 6.45pm EDT- focus on your spiritual vision and your healing gifts
Summer Solstice as Sun enters Cancer- June 21- 6.51am EDT- In the northern hemisphere we now enter the South Direction on the Medicine Wheel, the place of expansion and growth, with Coyote, the power of change, as our guide until Autumn Equinox. In the southern hemisphere this is Winter Solstice with White Buffalo, prayer and invocation, as your guide until Spring Equinox.
Moon enters Taurus- June 21- 11.03pm EDT- focus on strengthening what is of true value in your life
Taurus Balsamic Moon- June 23- 6.19am EDT to June 27- 4.10am EDT- focus on healing, completion, and releasing what is no longer of value
Venus enters Gemini- June 23- 8.33am EDT to July 18- 10.06am EDT- focus on communicating from your compassionate heart center when engaging with others
Moon enters Gemini- June 24- 7.05am EDT- focus on the balance between logical thinking and intuitive knowing
Moon enters Cancer- June 26- 5.05pm EDT- focus on your spiritual destiny path
Cancer New Moon- June 27- 4.10am EDT- focus on the Mystical Path and your spiritual growth
---
Dale Osadchuk is an Artist, Spiritual Astrologer, and Transformational Counsellor and is available for consultations in Sharon (just north of Newmarket) Ontario, Canada in person or by telephone.
If you wish to contact Dale she can be reached via-email at or by telephone at 905-589-0192.
You are welcome to share this Moon information with others. Please send it in its entirety with Dale's contact information. Thank you.
You can also find Dale on www.facebook.com and www.crystalwind.ca
© 2014 Dale Osadchuk
Reprinted with permission.
CrystalWind.ca is free to access and use.
"Please consider a small gift of $11.11 or $22.22 or $33.33
$44.44 or $55.55 or $77.77 or $88.88 or $111.11."
ॐ Namasté - Blessings!

© 2008-2020 crystalwind.ca. All rights reserved.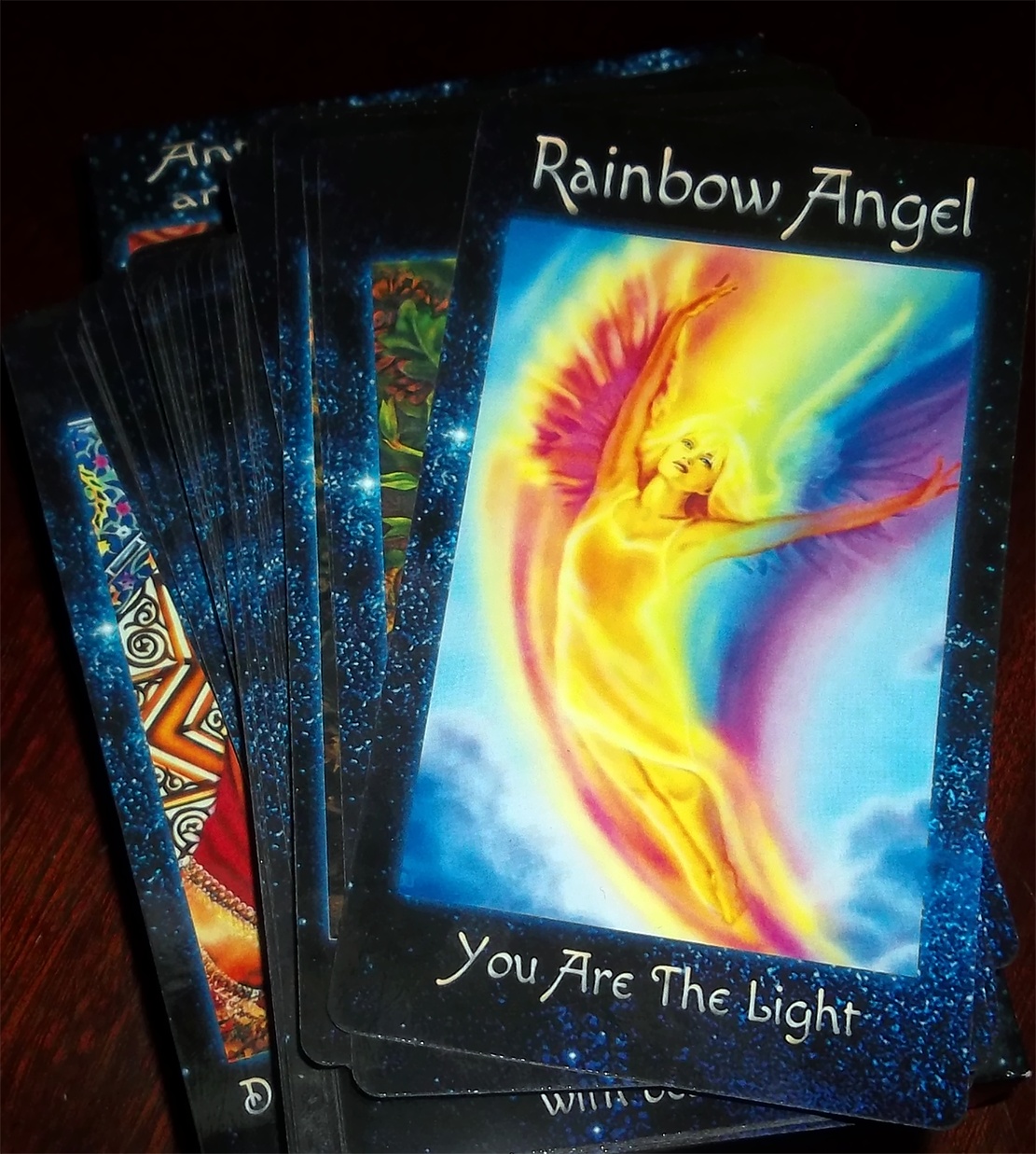 The Crystal Wind Oracle
Myth & Magic Card Deck!
Details Here!
NEW Expanded
Printed & Boxed!
Now with 58 cards!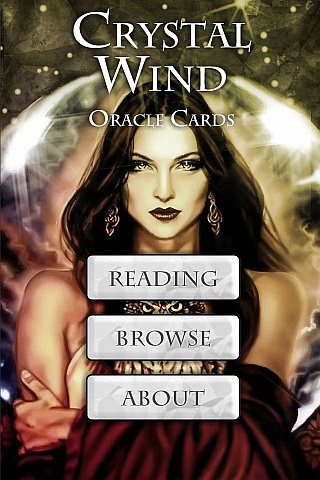 Cut Through The Illusions!
Who is Online Now
We have 1574 guests and no members online