Category: Astrology by Dale Views: 2936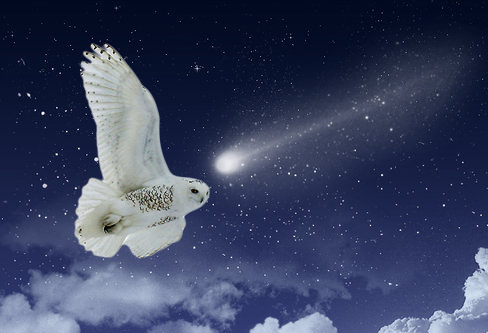 Dale Osadchuk
28 April 2014 at 11.15am PDT
29 April 2014 at 2.15am EDT and 6.15am GMT
Snowy Owl and Shooting Star had been to visit the Shaman's Cave before starting their climb to the Star Temple. He told them this was a special meeting of Sister Moon, Grandfather Sun and the Earth Mother and the message received would influence the next six Moon Cycles. He also told them when Sister Moon crossed the face of Grandfather Sun she would not cover it completely so a ring of fire would surround her. The sisters were disappointed when the Shaman told them they would not be able to visually see this because here in the North Country Grandfather Sun was in The Underworld when this meeting occurred. Still the young women secretly hoped the Winged One who was Snowy Owl's guide would be waiting for them at the Star Temple and would lead them to the place where they would be able to see the ring of fire surrounding Sister Moon.
When they reached the entrance to the Star Temple there he was perched on a branch of the Standing One who guarded the sisters' magic flying capes. Little Owl said "It is time to put on your feather capes and come fly with me. But I must tell you it is a long journey ahead." Snowy Owl and Shooting Star did not mind how far the destination was as they were excited that they would be able to see the ring of fire rather than just imagine it.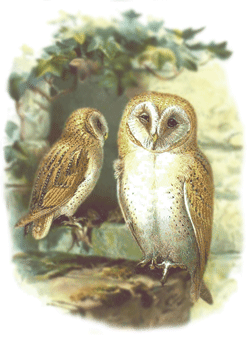 Little Owl led them flying east across the great ocean, then across lands with many forests, mountains and lakes. He then headed south to the place the two leggeds in the far away time called down-under. It was here the sisters would be able to see the ring of fire. As the trio landed softly on a beach near another ocean Grandfather Sun was high in the daytime sky. Many Moons ago the Shaman had given the young women special filters to look through so the Sun would not damage their eyes. As they looked through the filters they saw Sister Moon beginning to cross the solar disc. When she was in the center of Grandfather Sun they saw the ring of fire surrounding her dark face. Snowy Owl and Shooting Star felt how powerful this event was.
Sister Moon spoke "This meeting of Grandfather Sun and I is to remind all two leggeds that for the next six Moon cycles the focus is on what is of true value and importance in their lives. In the far away time there is still much conflict between humans and the time for healing is now. The opportunity to break out of the box is still available and will be in the coming Moon cycles but all of the members of the planetary family are saying the time is now. Let each individual recognize what their authentic self is and live from that place so peace and harmony is achieved for all. Morning Star Venus is the guide at this Lunation. When the two leggeds embrace her gift of Universal Harmony they will feel Love and conflict will dissolve. Go now Snowy Owl and Shooting Star and share this message."
As the sisters followed Little Owl back to the Star Temple their hearts were filled with Love For All That Is. They were ready to share the message.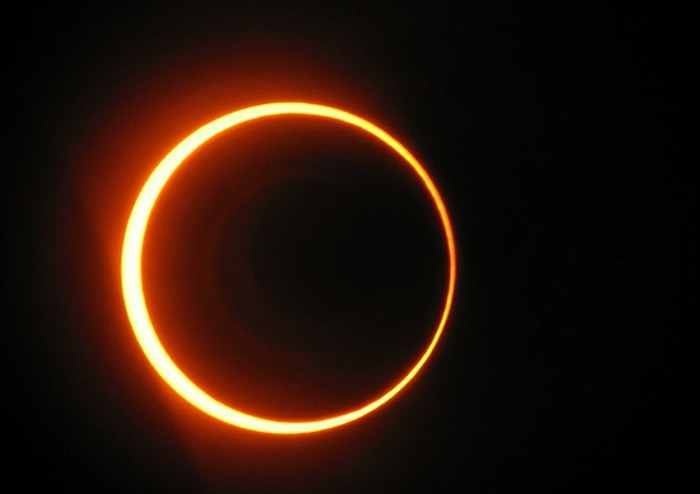 I have noticed there is not much information available about this Solar Eclipse. Perhaps it is because it is an Annular Eclipse when the Moon is too far away from Earth and so does not completely cover the solar disc. That is what creates "the ring of fire" around her dark face. It may not be scientifically important (or so it seems) but it is spiritually important.
This New Moon Eclipse influences us until Oct 23, 2014. Taurus is the sign associated with self- worth, inner talents and resources, personal assets, and what is of true value. The key phrase for this earth sign is "I have" and the keyword is "stability". But Taurus can also be very stubborn and hang onto things that are perceived as stability when they are actually blocks to empowerment and need to be released. So the theme for this Moon cycle is to identify what is of true value and importance in our lives and release what is not. This theme will be with us until October and will of course change the focus on what needs to be released with the next six New Moon cycles. It is time to clear out our closets physically, mentally, and emotionally so our spirits can be free.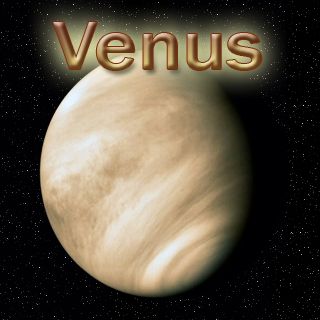 The planetary ruler for this Taurus New Moon Eclipse is Venus at 25 degrees Pisces. She is in her exaltation and so offers us a harmonious influence. Venus rules self-love, our awareness of others, and creative imagination and expression. In Pisces she is the artist who sees the inner-connectiveness of all. She is travelling with the Asteroid Astraea, goddess of justice and balance, at 23 degrees Pisces and is sextile the Asteroid Hygeia, the goddess of health and healing, at 27 degrees Taurus. Venus is also trine (ease and flow) Saturn at 20 degrees Scorpio (transforming limitation and restriction). I would say the message is when healing occurs transformation happens and balance is restored. Venus in Pisces also asks us to connect with the Mystical and follow a spiritual path that allows us to share our Soul's Gifts. We still have the Grand Cross configuration so the "breaking out of the box" theme continues. The players are Uranus in Aries (breaking through to the authentic self) Jupiter in Cancer (spiritual destiny path) Mars Rx in Libra (balanced relationships) and Pluto in Capricorn (transforming society).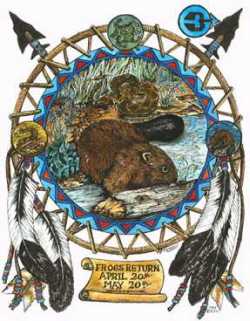 This is the Frogs Return and Growing Time New Moon with Beaver, builder of the new as our guide. Beaver always knows when its current lodge has become too cluttered and swims downstream to create a new home. I am not saying you have to move but the symbolism is to clear out what no longer serves you. The Clan Mother for this Taurus New Moon is Listening Woman. She is the Guardian of the Stillness and seeking an answer in our Sacred Centre. The Stillness is the voice of inner truth. Listening Woman teaches us to Hear the Truth and walk the path of beauty with Grace. She also teaches us to listen to the messages from Creator, Great Mystery, and the Earth Mother. For more of this Clan Mother's Medicine read her story in the 13 Original Clan Mothers or Earth Medicine, both by Jamie Sams.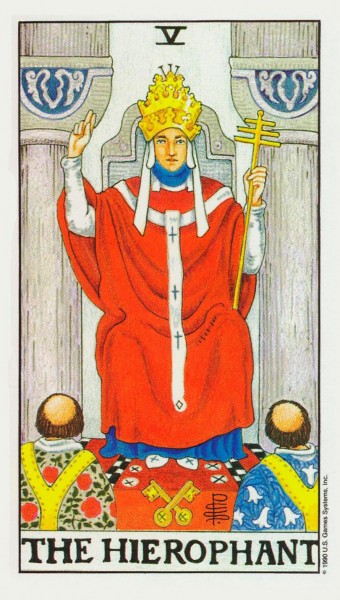 Taurus is the Tarot Constellation of The Hierophant; the principle of Learning Lessons and Becoming the Wise Teacher. It is time for all of us to become Wisdom Keepers and teach others who are ready how to let go of the old and create the new. The Ray that is active with this New Moon is Fourth Ray; Harmony Through Conflict. It is the Ray of humanity and wherever we look in the world there continues to be conflict of some kind. The other expression of Fourth Ray is Harmony Through Beauty and Peace. Archangels Gabriel, Transformation and Resurrection, and Hope, Renewal, are here to support our journey of letting go what no longer serves us. As we each embrace our inner power we shine our spiritual lights out into the world. The Earth Mother and all her kingdoms need our light now more than ever.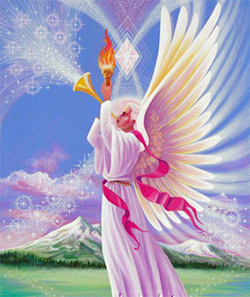 The next six months will be an interesting journey. Just know when you are in your Sacred Center you have the power to handle whatever comes your way.
Blessings Dale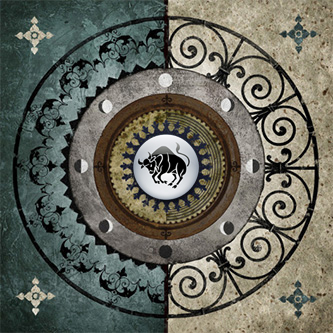 Here is the outline for the Moon phases and planetary activations. All times are 75 west longitude EDT. I post more detail every day or so on my Facebook Timeline. You can also find my articles on www.crystalwind.ca
Taurus New Moon and Solar Eclipse- April 29- 2.15am EDT- identify what is of true value and importance in your life and work at releasing what is not
Moon enters Gemini- April 30- 4.56pm EDT- focus on balancing your thoughts by listening to your intuitive knowing
Venus enters Aries- May 02- 9.21pm EDT to May 28- 9.45pm EDT- focus on creative expression guided by your authentic self. Venus in Aries will activate the "breaking out of the box" theme especially May 14 to 18
Gemini Crescent Moon- May 02- 9.26pm EDT to May 06- 11.15pm EDT- focus on expansion and growth wherever you want to experience that in your life
Moon enters Cancer- May 03- 2.13am EDT- focus on mastering the emotions so you can walk your spiritual destiny path. Moon in Cancer activates the Cardinal Grand Cross energies today and tomorrow May 04
Moon enters Leo- May 05- 1.55pm EDT- focus on your creative expression and being centered in your compassionate heart as you relate to others. Be your true self
Leo First Quarter Moon- May 06- 11.15pm EDT- this is the make a decision, take action, and breakthrough or break free phase. Let your wise heart be your guide
Mercury enters Gemini- May 07- 10.57am to May 29- 5.12am EDT-focus on finding the balance between logical thinking and intuitive knowing. Listen to your wise self
Moon enters Virgo- May 08- 2.24am EDT- focus on mind, body, and spirit healing and integration
Moon enters Libra- May 10- 1.19pm EDT- focus on finding balance between self and others. Moon in Libra activates the Cardinal Grand Cross energies May 11. Be aware of whether you are being reactive and become responsive
Libra Gibbous Moon- May 10- 11.35pm EDT- analyze, adjust, evaluate, and redefine your relationship vision on a personal and business level
Moon enters Scorpio- May 12- 9.07pm EDT- focus on deep healing and releasing what no longer serves you. Embrace transformation
Scorpio/Taurus Full Moon- May 14- 3.17pm EDT- continue to evaluate what is of value and importance in your life. Release what is not.
Moon enters Sagittarius- May 15- 1.44am EDT- focus on your true beliefs and spiritual vision and share them with others
Moon enters Capricorn- May 17- 4.12am EDT- focus on your Soul Purpose Path and follow your dreams and vision. Moon in Capricorn actives the Cardinal Grand Cross energies today and tomorrow May 18.
Capricorn Disseminating Moon- May 18- 12.23am EDT- focus on sharing your spiritual knowledge and vision
Moon enters Aquarius- May 19- 5.58am EDT- focus on sharing, joy, and Love
Mars in Libra moves direct- May 19- 9.31pm EDT- review your relationship experience since Mar 01, 2014 and make adjustments that bring you into alignment with your new relationship vision. That is the focus until July 25, 2014
Sun enters Gemini- May 20- 10.59pm EDT- We now enter the Corn Planting and Flowering Time with Deer, sensitivity and unconditional love, as our guide. Practice being a good listener and really hearing what others are saying. Respond with Loving Kindness
Moon enters Pisces- May 21- 8.18am EDT- listen to your inner guidance as you follow your spiritual vision
Pisces Fourth Quarter Moon- May 21- 8.59am EDT- this is the realignment and revision phase. Identify what you still need to release. Great Mystery is supporting you to do so with ease if you are ready
Mercury enters retrograde shadow- May 22- Mercury will be retrograde June 07 to July 01. When he enters his shadow it begins a period of review and adjustment. Try not to initiate new projects now but review and transform what you are already focused on. He leaves his shadow July 16
Moon enters Aries- May 23- 12.01pm EDT- focus on being your authentic self. Tomorrow May 24 the Moon in Aries activates the Cardinal Grand Cross energies. Be patient as we enter the Balsamic Moon phase. It is the time for completion.
Aries Balsamic Moon- May 24- 9.15pm EDT- this is the healing, forgiveness, completion and release phase. Let go of what is no longer of value and focus on what is
Moon enters Taurus- May 25—5.28pm EDT- again the focus is on what is of true value and importance in our lives. Review what you have experienced with this Taurus New Moon cycle. Where are you in the letting go process?
Moon enters Gemini- May 28- 12.47am EDT- focus on creating a new story for your life. Just remember this is inner work as Mercury is in his retrograde shadow
Gemini New Moon- May 28- 2.41pm EDT- the theme for the Gemini New Moon is to communicate from your true self by listening to your inner knowing. Mercury rules this New Moon and he is asking us to look within
Venus enters Taurus- May 28- 9.45pm EDT to June 23- 8.33am EDT- we are back to the theme of what is of true value and importance in our lives during the Venus in Taurus journey. If you do not love "it" whatever "it" is, then it is time to let go
---
Dale Osadchuk is an Artist, Spiritual Astrologer, and Transformational Counsellor and is available for consultations in Sharon (just north of Newmarket) Ontario, Canada in person or by telephone. You can contact her at her cell number 905-589-0192. To receive her brochure of Astrological Sessions, New Moon Meditation Schedule or to be added to her free New Moon list contact her at you can also find Dale on www.facebook.com and www.crystalwind.ca
© 2014 Dale Osadchuk
You are welcome to share this Moon information with others. Please send it in its entirety with Dale's contact information. Thank you.
Reprinted with permission.
CrystalWind.ca is free to access and use.
"Please consider a small gift of $11.11 or $22.22 or $33.33
$44.44 or $55.55 or $77.77 or $88.88 or $111.11."
ॐ Namasté - Blessings!

© 2008-2020 crystalwind.ca. All rights reserved.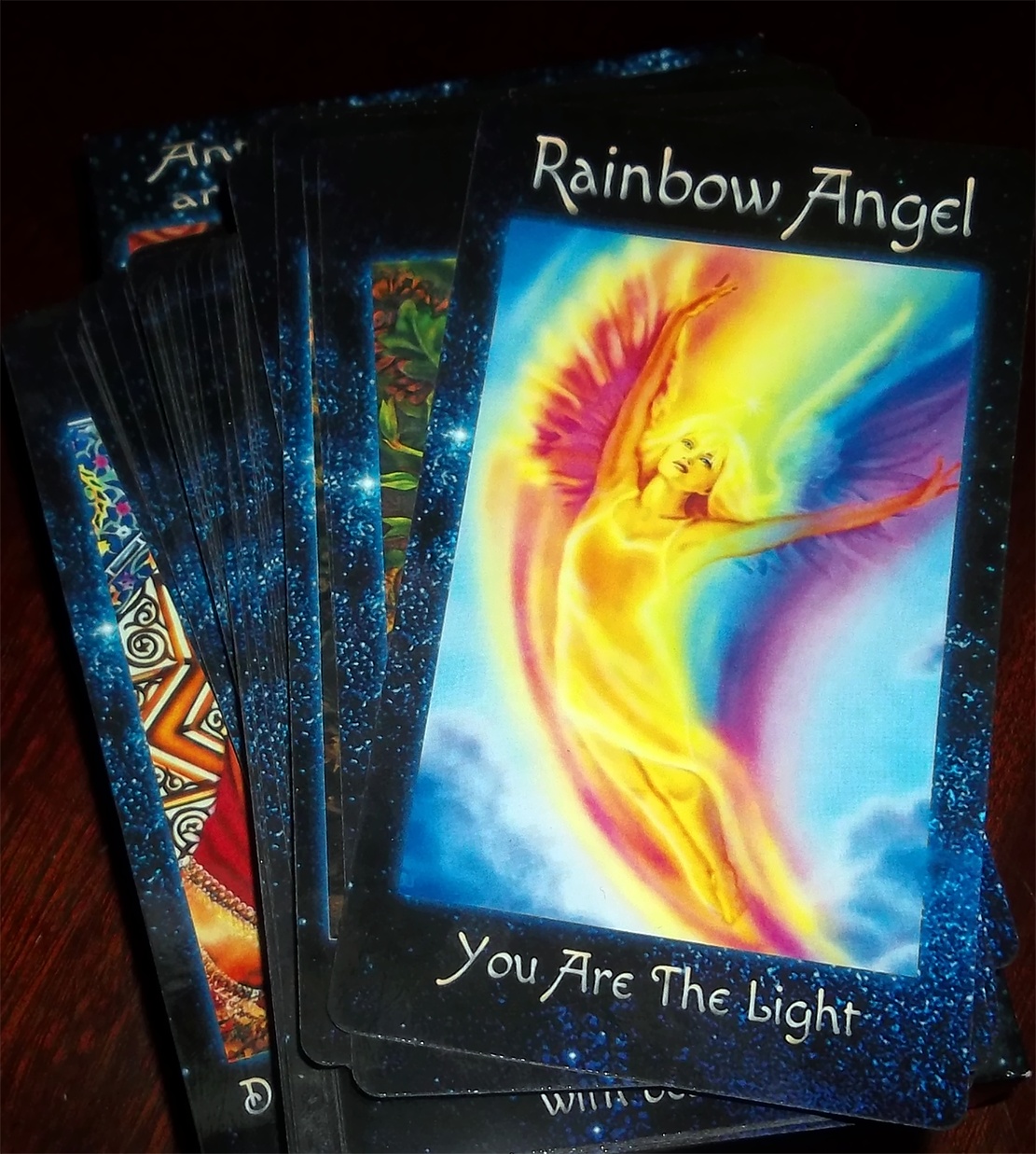 The Crystal Wind Oracle
Myth & Magic Card Deck!
Details Here!
NEW Expanded
Printed & Boxed!
Now with 58 cards!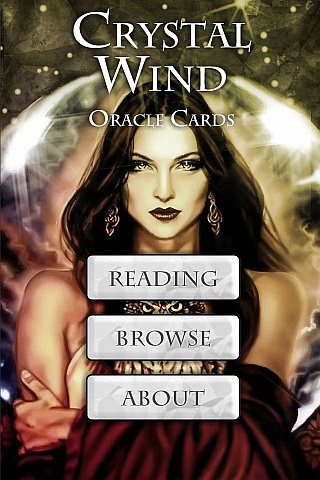 Cut Through The Illusions!
Who is Online Now
We have 1396 guests and no members online