Category: Astrology by Dale Views: 3509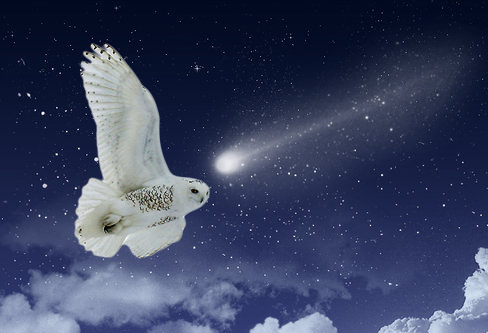 Dale Osadchuk
21 February 2015 at 3.47pm PST and 6.47pm EST and 11.47pm GMT
19 February 2015 at 7.47am AWST Perth and 10.47am AEDT Sydney Australia
Red Thunderbird and Runs With The Salmon had decided to extend their visit with Snowy Owl and Shooting Star. They both felt there were important messages to be received at this New Moon ceremony. All four had begun a journey separately many Moons ago that had shown them their true path and now they were together to show others the way.
As they settled in the Star Temple Grandfather Sun had set in the west and the night sky was dark. From that darkness Sister Moon spoke. "I welcome you my dear friends. You each have been on a journey to find your true self and discover the gifts you have to give to the world. Snowy Owl, keeper of my wisdom and Owl Medicine, when we first met you were called Indigo Sky. You transformed into Indigo Raven, keeper of magic and the mysteries, and then when you experienced initiation in the Shaman's cave you became Snowy Owl, the guardian of the truth. Shooting Star when we first met you were called Laughing Otter. You were learning the lesson of finding inner joy. When you flew through the crack in the Universe you discovered you could hear the messages from the Starry Ones and share those messages with others. You also can talk with the Animal Totems and share their wisdom".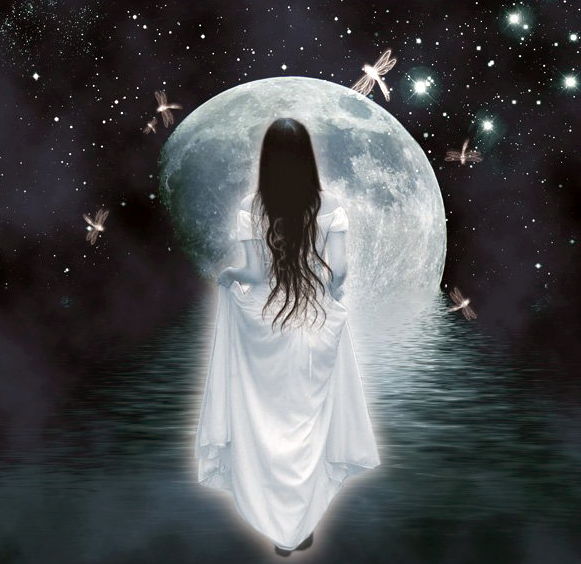 Sister Moon then continued "Runs With The Salmon when we first met you were called Little Fire Dancer. You have learned to overcome your need for recognition and give your gift of determination and perseverance to help others create the new. And Red Thunderbird you were called Red Tail. You have realized true power is to find the balance between inner and outer self. That is what you teach others. For all of you this New Moon is the opportunity to release any aspects of self that prevent you from following your true path. This is the New Moon of Transformation."
The four friends felt the power of Sister Moon's message and were ready to embrace the change that was to come with courage, strength, and eager anticipation.
The exact moment of New Moons and Full Moons is based on linear time (clock time). This Aquarius Super New Moon is highly unusual. It occurs at 6 pm 47 minutes and 15 seconds EST (for other time zones adjust the hour but the minutes and seconds are the same). At 6.47.24pm EST (9 seconds later) the Moon enters Pisces and the Sun follows entering Pisces at 6.50pm EST. So we can say this Moon is walking between the worlds of Aquarius (the spiritual gifts you are here to give to the world) and Pisces (your mystical connection to your Soul Essence Self and Great Mystery).
This Lunation occurs at 29 degrees Aquarius 59 minutes. In the astrological system the 29th degree of a sign is considered a time for completion. But this is a New Moon and indicates new beginnings. So for this New Moon cycle we are doing completion work as we contemplate the new beginnings we want to create. The questions to ask are what has my life journey been about? What old patterns am I hanging onto that no longer serve me and keep me stuck in the past? Am I ready to step into my new self with strength and courage and create my new life? Am I ready to shine my Soul's Light out into the world so healing happens and the Oneness of All is understood and embraced and honoured? Am I ready to step into my true Spiritual Power?
Just to remind you a Super Moon is when Sister Moon is closer to earth than usual. This Lunation she is closest to us than any other time this year. She pulls on the tides, earth's crust, and our emotional bodies. Everything is heightened and magnified. The planetary ruler for this Lunation is Uranus at 13 degrees Aries (breaking through to the Authentic Self). He is square (finding new ways of doing things) Pluto at 14 degrees Capricorn (transformation of society). We have talked about this ongoing square (since June of 2012) and how the final and 7th meeting is on March 16 but influences us until April 07. So this square is very potent at this New Moon. Uranus and Pluto are in their First Quarter Square of their current journey. The theme is; make a decision, take action, break free from the old, and breakthrough to the new.
The Aquarius New Moon at 29 degrees is the exact mid-point between Pluto and Uranus. So not only do we have the blending of the Sun (active Yang energy) and the Moon (intuitive Yin energy) but they also combine the power of transformation (Pluto) with the power of awakening (Uranus). As we mentioned earlier this New Moon at the last degree of Aquarius is asking us to do completion work as we prepare to step into new beginnings. On March 20 we have a Total Solar Eclipse that will influence us until Sept 13, 2015. That New Moon is at 29 degrees Pisces 27 minutes with the theme of healing, forgiveness, completion, and release. In the Northern Hemisphere that is also the day of Spring Equinox (Mar 20 at 6.45pm EST) the place of awakening to inspired new beginnings. In the Southern Hemisphere it is Autumn Equinox, the place of adulthood and personal power (Mar 20/21 depending on your time zone).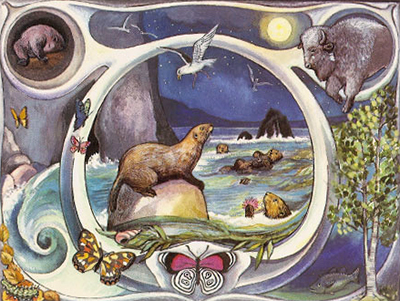 Our Animal Totem guide for this Aquarius Super New Moon is Otter, companionship and joyful sharing. But since this is also a completion Moon we need to find that joy within so we can radiate Love out into the world. Wisdom Keeper is the Clan Mother who guides us for this New Moon. She is the keeper of planetary memory and all Earth records, particularly the stone and crystal kingdoms. She is the guardian of sacred traditions, sacred points of view, and honouring the truth in all things. She teaches us the value of friendship and the importance of our connection to all our relations. She teaches us to be fully present in the moment and to follow our dreams and vision. More of her story can be found in the 13 Original Clan Mothers and Earth Medicine, both by Jamie Sams.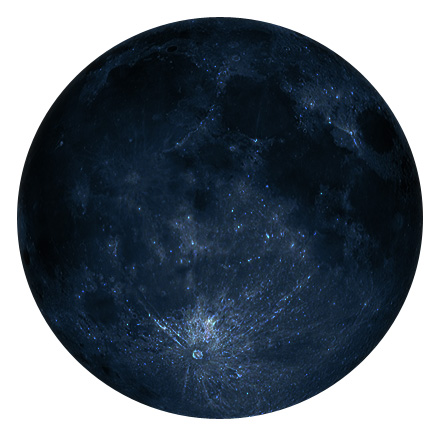 Our current New Moon is the second New Moon in the astrological month of Aquarius and is considered a Blue Moon of Transformation. Some people also call it a Black Moon. The Clan Mother who guides the Blue Moon of Transformation is Becomes Her Vision. In The 13 Original Clan Mothers here is what Jamie Sams says about this Clan Mother. "Becomes Her Vision is the Mother of Change, who teaches us how to go through every lesson and cycle of transformation in order to spiritually evolve. She shows us the importance of staying on our chosen paths and not being drawn into the limiting illusions that could destroy our personal visions. This process of change transforms the human body, heart, mind, and spirit from a finite sense of self into an infinite, universal, creative extension of the Great Mystery's love." Becomes Her Vision teaches us How to Be The Truth and release our old self that no longer serves us. When we do that we Become Our Own Vision.
Aquarius, along with Leo (the Earth is in Leo at this New Moon), is found on the Tarot Constellation of Strength. It is the principle of balance between the material and spiritual planes. The theme is courage of your convictions, acknowledging the strength within, COURAGE TO BE YOURSELF AND ACKNOWLEDGING YOUR CONNECTION TO SOURCE. We have capitalized the latter for this is what Aquarius emphasises. Again this is what this New Moon is asking us to do.
Aquarius is only found on the 5th Ray of Concrete Knowledge and Healing. This is the Ray of doctors, chiropractors, and dentists who practice western medicine but also the Ray of alternative healers who practice energy medicine to facilitate mind, body, and spirit alignment.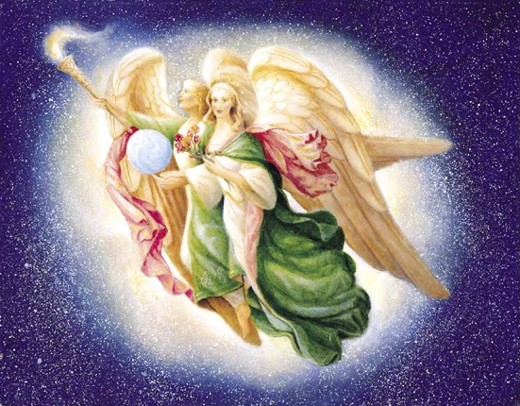 The Archangels who guide us at this New Moon are Raphael, the shinning one who heals, and Mary, nurturing Divine unconditional love. Whenever you call on them they will always answer.
As the Sun enters Pisces at 6.50pm EST today in the Northern Hemisphere we enter The Big Winds Time that takes us to March 20. While the Sun visits Pisces our Animal Totem guides are Cougar, spiritual power, and Wolf, spiritual teacher who guides us through change. In the Southern Hemisphere this is your Harvest Time with Brown Bear, the healer, as your guide. This New Moon (for time zones east of GMT it is Feb 19) is also the start of the Chinese New Year of the Sheep. A year of gentleness and gratitude for the abundance in our lives and the abundance to come.
I was looking through my print outs of New and Full Moons. It amazed me to discover Indigo Sky first spoke to me in July of 2006. She has been on quite the journey since then and so have I. When I was a child I used to listen to a radio program called Maggie Muggins. At the end of each day she would say 'Well Grandfather today has been quite the day. I wonder what will happen tomorrow?" Tomorrow can be whatever your vision wants to create. It is time to follow your dreams. That is the gift of this Aquarius Super Blue Moon of Transformation.
Blessings to all at this powerful Moon of completion and new beginnings.
Dale
---
Dale Osadchuk is an Artist, Spiritual Astrologer, and Transformational Counsellor and is available for consultations in Sharon (just north of Newmarket) Ontario, Canada in person or by telephone.
If you wish to contact Dale she can be reached via-email at or by telephone at 905-589-0192.
You are welcome to share this Moon information with others. Please send it in its entirety with Dale's contact information. Thank you.
You can also find Dale on www.facebook.com and www.crystalwind.ca
© 2015 Dale Osadchuk
Reprinted with permission.
CrystalWind.ca is free to access and use.
Please donate a small gift of $11.11 or $22.22 or $33.33.
Thank you!
ॐ Namasté - Blessings!

© 2008-2020 crystalwind.ca. All rights reserved.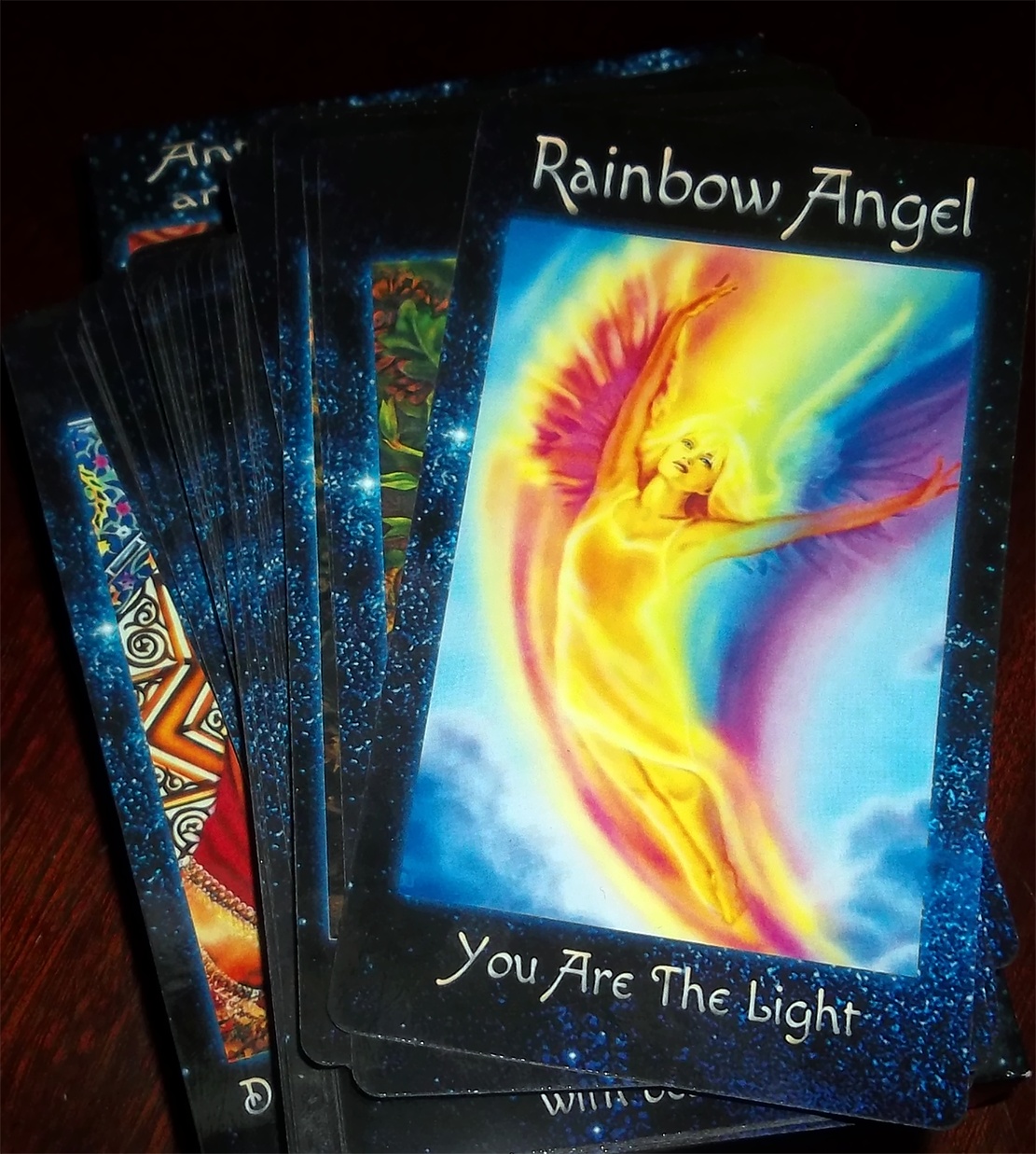 The Crystal Wind Oracle
Myth & Magic Card Deck!
Details Here!
NEW Expanded
Printed & Boxed!
Now with 58 cards!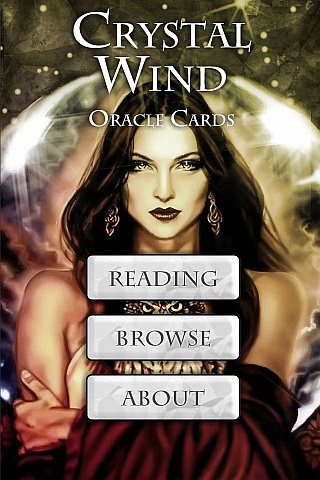 Cut Through The Illusions!
Who is Online Now
We have 1082 guests and no members online