Category: Astrology by Dale Views: 2672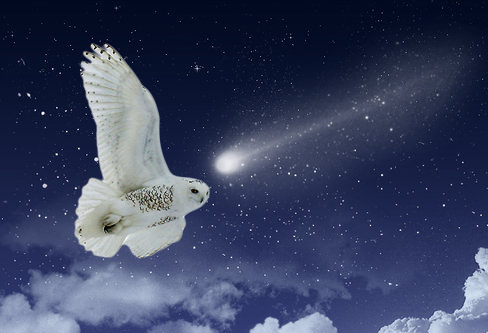 Dale Osadchuk
20 January 2015 at 5.14am PST and 8.14am EST and 1.14pm GMT and 9.14pm AWST Perth
And 21 January 2015 at 12.14am AEDT Sydney Australia
The weather in the North Country had been very changeable this winter season. Some days were extremely cold so you needed warm parkas to bundle up and other days were so mild it felt like spring was just around the corner. On the eve of this New Moon it had turned cold again and there was a dusting of snow on the path to the Star Temple. As Snowy Owl and Shooting Star made their way up the path they noticed footprints in the fresh snow. That meant they would have visitors for this Moon Ceremony. The sisters were excited to discover who that would be.
When the young women entered the Star Temple their friends Red Thunderbird Warrior and Runs With The Salmon were there waiting for them. They had travelled days and nights from the other side of Turtle Island to be here for this special New Moon ceremony. Red Thunderbird said "Sister Moon spoke to us and told us it was very important to join you for this ceremony. So we immediately began the long journey to arrive in time to hear the message and be with the two of you." Runs With smiled and nodded his head in agreement. Snowy Owl and Shooting Star always knew the message would be powerful when the young men joined them.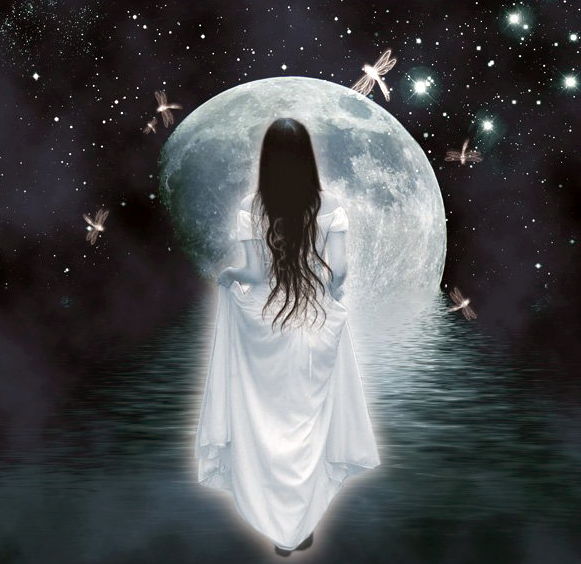 Sister Moon began to speak "This Moon cycle is the time of companionship and sharing. But it is much more than that. The last three Moon cycles have offered you the opportunity for healing and transformation, spiritual awakening, and stepping onto your Soul Purpose Path. Now it is time for giving your unique and special spiritual gifts to the world. Each one of you carries within a message from Creator and Great Mystery that will help the world heal from conflict and misuse of power. At this New Moon it is time to share your understanding that Love is the Healer."

As Sister Moon paused the foursome in the Star Temple could hear noise coming from the path. They knew they were about to have company. Sister Moon spoke again. "I have asked all the Spirit Walkers to join us. Each human is born into a particular Sun cycle and has Animal Totems to guide them to discover their unique and special spiritual gifts. For this Sun Cycle and New Moon the guide is Otter, joyful sharing. For the following Sun cycles next is Cougar, spiritual power, and Wolf, spiritual teacher and guide through change. Next is Falcon, clear vision, and Red Tailed Hawk, spiritual messenger. Then Beaver, building the new, is next. Following Beaver is Deer, compassion and love. Then Flicker Woodpecker, transition into new spiritual paths. Salmon is next, determination to create the new. Brown Bear, introspection and healing, follows Salmon. Then Crow, Sacred Law and fairness for all, and his companion Raven, magic and The Mysteries, share their gifts. Next is Snake, shedding the old and transformation. Following Snake are Elk, strength and stamina, and Owl, wisdom. Finally Snow Goose completes the circle. She teaches you to follow your dreams and visions and travel to mystical places."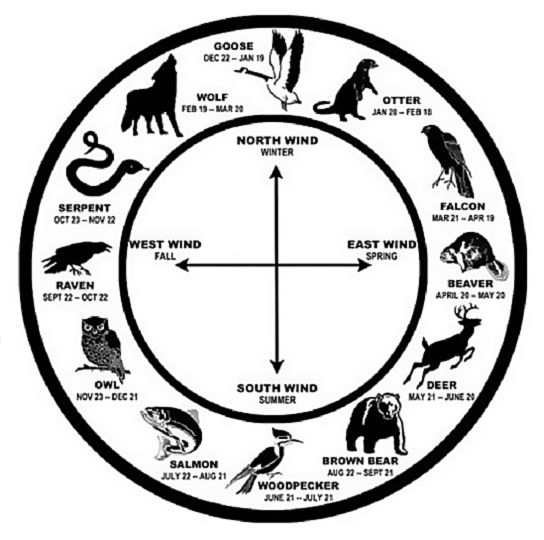 Sister Moon continued "All these Spirit Walkers are guides on the life path journey for each human. The reason I have asked them all here is because this New Moon cycle is about companionship and sharing. When you call on any of the Animal Totems but especially the ones that guide the Sun cycle you were born into they will support you to share your special gifts with the world. The time is now to shine Your Light."
The four friends were silent as they connected to the Sacred Power of the Animal Totems surrounding them. They felt blessed.
On the Medicine Wheel for the Northern Hemisphere this is the Aquarius Rest and Cleansing Moon with Otter, companionship, sharing, and joy as our guide. Each Animal Totem in our story are the guides for the zodiac signs to follow. In the Southern Hemisphere this is your Ripening Time with Salmon, creation energy as your guide. At New Moon the Earth is always in the opposite sign. In this Lunation Earth is in Leo with Salmon guiding her.
This New Moon is pure Aquarius and again a very powerful Lunation. The modern planetary ruler of Aquarius is Uranus (discovered in the winter of 1781). Prior to that Saturn had rulership over Aquarius so we have to take into consideration not just the influence of Uranus at this New Moon but Saturn as well. So let's start there. Saturn is at 02 degrees Sagittarius sextile (ease and opportunity) the Sun/Moon at 00 degrees Aquarius and trine (ease and flow) the Earth at 00 degrees Leo. Saturn in Sagittarius gives us the opportunity to affirm our true beliefs in a concrete way so we can give our gifts of Healing Love to the world (Aquarius and Leo). Sounds wonderful!!!
But as always the Universe likes to throw us a "curve ball". Saturn is in square aspect (finding new ways of doing things) to Neptune (illusion or enlightened illumination) and Mars (anger and aggression or motivated action) conjunct in Pisces (the world wound). Saturn, Neptune, and Mars are masculine (Yang) planets. Sagittarius is a Yang sign. Pisces is a feminine (Yin) sign (empathy and Compassion). This square asks us all to heal the wounded masculine that has created so much conflict in the world. Mars entered Pisces on Jan 12 and we have been calling him the Mystic Warrior. Pisces is the sign associated with The Cosmic Christ Consciousness. The square motivates us to become enlightened illuminators.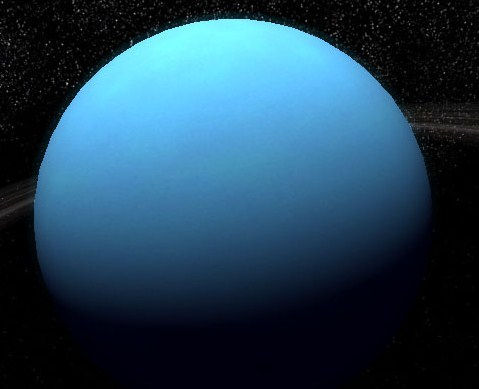 And now let's look at Uranus in Aries as the planetary ruler for this Lunation. The South Node has just crossed paths with Uranus at 12 degrees Aries. Together they are asking us to release the anger, aggression, and selfishness of the past. The Sabian Symbol is very strong considering what is going on in the world. "AN UNEXPLODED BOMB REVEALS AN UNSUCCESSFUL SOCIAL PROTEST". Dane Rudhyar in An Astrological Mandala describes this as adolescent behaviour. Uranus is asking us to break free from that behaviour so we can follow the North Node in Libra to peace and harmony. But Uranus is still in its First Quarter square with Pluto at 13 degrees Capricorn (transformation of society). As many of you know this square activation of The Awakener (Uranus) and The Transformer (Pluto) has been with us since June of 2012. The final square is Mar 16 but will still affects us until April 07. So the theme for Uranus/Pluto is not done yet. The message is make a decision, take action, and break free from the old, so we can breakthrough to the new. We still have work to do.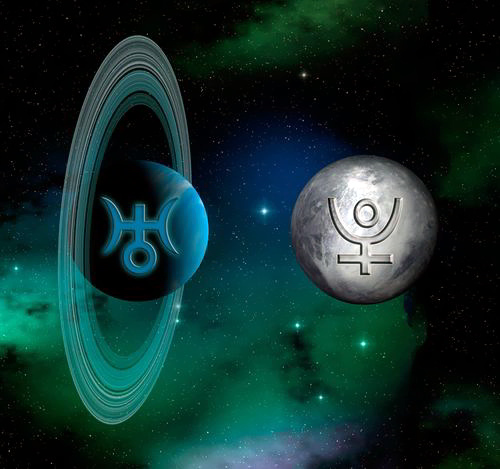 In the Dec 2014/Jan 2015 issue of The Mountain Astrologer, astrologer Stephanie Austin states in her Aquarius New Moon article "this particular alignment of Uranus, the South Node and Pluto in Aries and Capricorn has not happened in more than 2,600 years. The rarity of this configuration suggest that this year could be one of the most pivotal times in human history." Now that is powerful stuff and we must all do our part to be the change we want to see in the world. Ask yourself what gifts am I here to share and share them.
The Soul Centered ruler of this Aquarius New Moon is Jupiter retrograde in Leo, opening the compassionate heart. He is at 19 degrees Leo opposite Mercury (our thoughts and perceptions) at 16 degrees Aquarius and Venus (the harmonizer of the Universe) at 21 degrees Aquarius. Oppositions always ask us to find balance. We will have the opportunity to work on that as Mercury turns retrograde on Jan 21 at 10.54am EST until Feb 11 at 9.57am EST. When Mercury is retrograde it is a time for inner work. In Aquarius he is asking us to identify why we are really here at this most momentous time. Mercury entered his retrograde shadow on Jan 05 and will be there until Mar 04. Mercury is sextile Uranus and South Node in Aries at this New Moon. Break free from the old and breakthrough to the new. Given the configuration between Uranus, South Node, and Pluto we have the opportunity to break free from 2,600 years of conditioning.
Wisdom Keeper is the Clan Mother who guides us for this New Moon. She is the keeper of planetary memory and all Earth records, particularly the stone and crystal kingdoms. She is the guardian of sacred traditions, sacred points of view, and honouring the truth in all things. She teaches us the value of friendship and the importance of our connection to all our relations. She teaches us to be fully present in the moment and to follow our dreams and vision. More of her story can be found in the 13 Original Clan Mothers and Earth Medicine, both by Jamie Sams.
Aquarius, along with Leo, is found on the Tarot Constellation of Strength. It is the principle of balance between the material and spiritual planes. The theme is courage of your convictions, acknowledging the strength within, COURAGE TO BE YOURSELF AND ACKNOWLEDGING YOUR CONNECTION TO SOURCE. We have capitalized the latter for this is what Aquarius emphasises.
Again this is what this New Moon is asking you to do.
Aquarius is only found on the 5th Ray of Concrete Knowledge and Healing. This is the Ray of doctors, chiropractors, and dentists who practice western medicine but also the Ray of alternative healers who practice energy medicine to facilitate mind, body, and spirit alignment.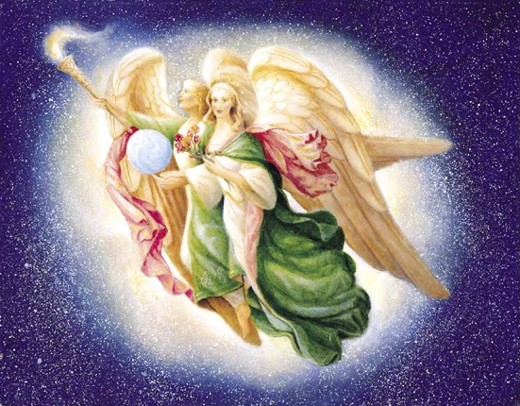 The Archangels who guide us at this New Moon are Raphael, the shinning one who heals, and Mary, nurturing Divine unconditional love. Whenever you call on them they will always answer.
May you all find the spiritual gifts you are here to share and send Healing Love out into the world through those gifts.
Blessings Dale
---
Dale Osadchuk is an Artist, Spiritual Astrologer, and Transformational Counsellor and is available for consultations in Sharon (just north of Newmarket) Ontario, Canada in person or by telephone.
If you wish to contact Dale she can be reached via-email at or by telephone at 905-589-0192.
You are welcome to share this Moon information with others. Please send it in its entirety with Dale's contact information. Thank you.
You can also find Dale on www.facebook.com and www.crystalwind.ca
© 2015 Dale Osadchuk
Reprinted with permission.
CrystalWind.ca is free to access and use.
"Please consider a small gift of $11.11 or $22.22 or $33.33
$44.44 or $55.55 or $77.77 or $88.88 or $111.11."
ॐ Namasté - Blessings!

© 2008-2020 crystalwind.ca. All rights reserved.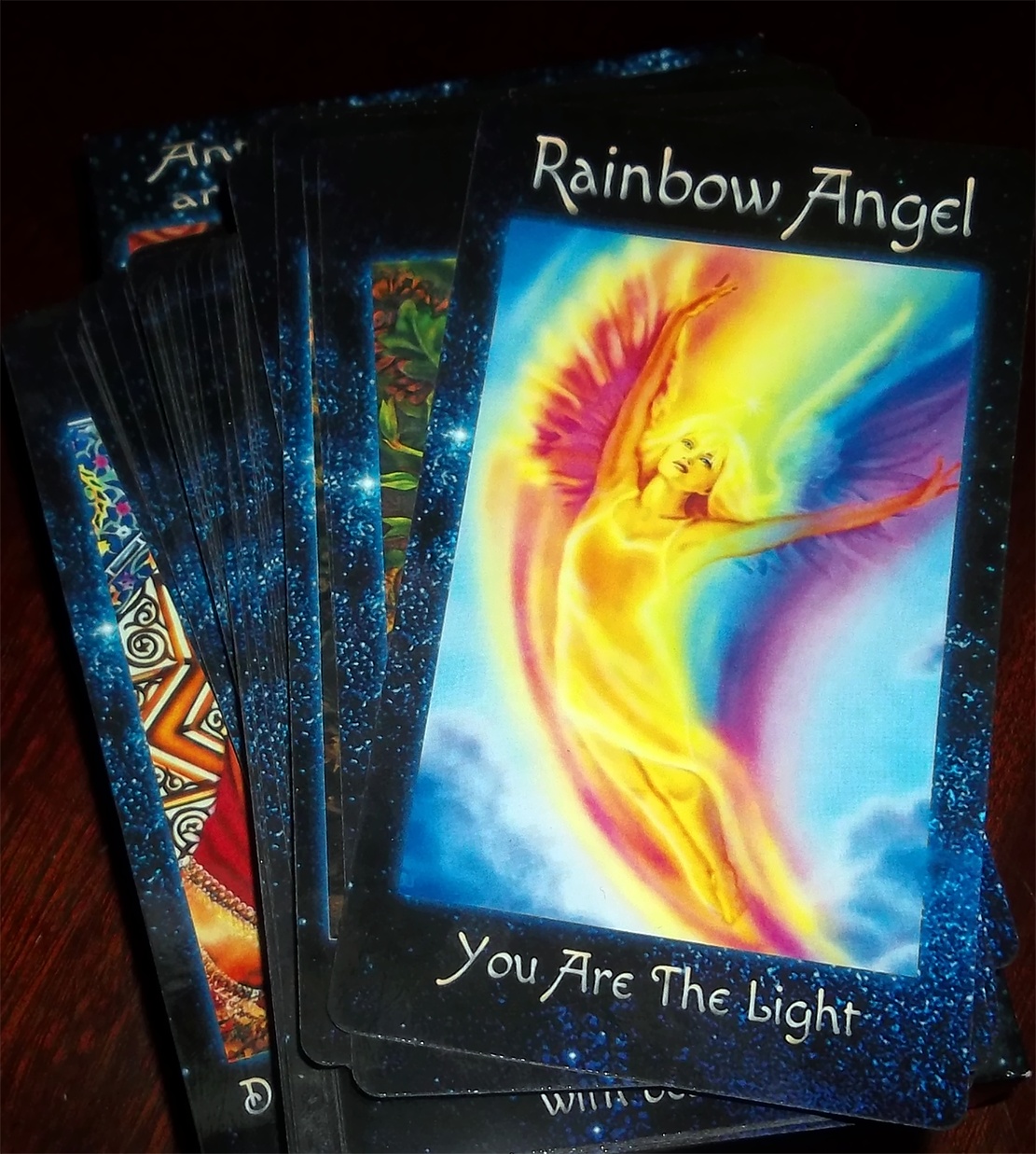 The Crystal Wind Oracle
Myth & Magic Card Deck!
Details Here!
NEW Expanded
Printed & Boxed!
Now with 58 cards!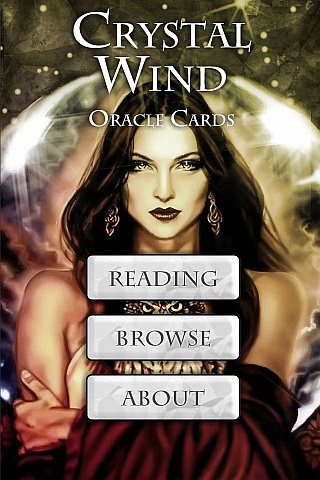 Cut Through The Illusions!
Who is Online Now
We have 1115 guests and no members online