Category: Astrology by Dale Views: 2585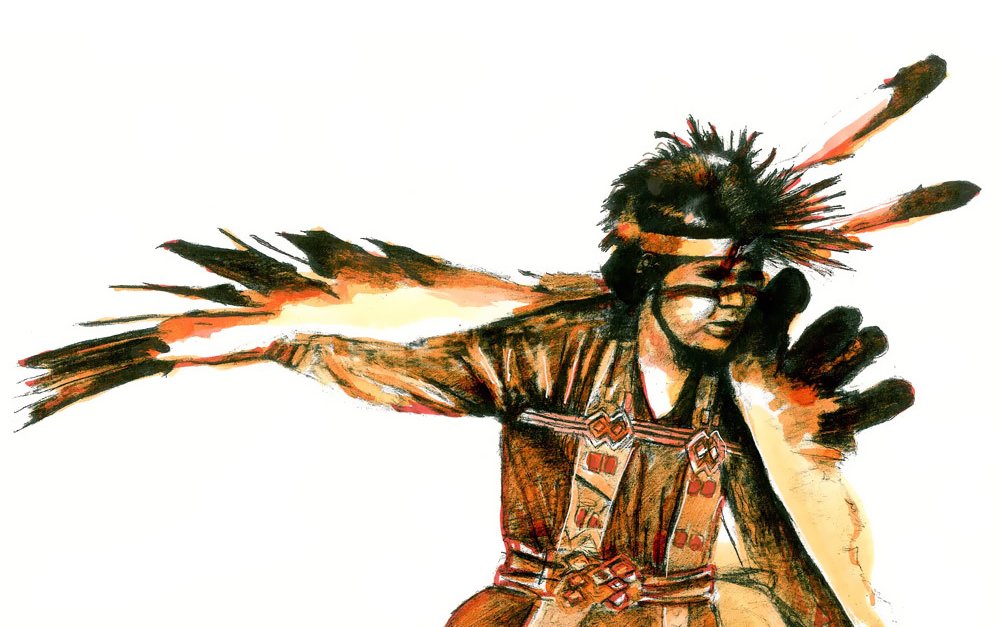 Dale Osadchuk
14 August 2015 at 7:53am PDT and 10:53a EDT and 3:53pm BST summer time GMT
14 August 2015 at 10:53pm AWST Perth, Australia
15 August 2015 at 12:53am AEST Sydney, New South Wales, Australia
The young man, Runs With The Salmon, had been travelling for many, many days to reach the Star Temple in time for this New Moon ceremony. He now lived on the other side of Turtle Island with the tribe of his friend Red Thunderbird Warrior. But when Grandfather Sun and Sister Moon met to start a new cycle at The Ripening Time, which was this New Moon, Runs With always tried to return to his home tribe. This was his birth month and he missed his family and childhood friends. He was anxious to spend time with them all again, especially Shooting Star, who was like a sister to him.
As a child he was called Little Fire Dancer because he was outgoing and adventurous. Sometimes a bit too much so. When he received his spiritual name of Runs With The Salmon he had been very upset. Who wanted to be named after a fish? His pride, which had been very strong, was hurt. But now that his ego personality was no longer in charge he loved his spiritual name as it evoked courage, strength, and determination to create the new. Before climbing the path to The Star Temple the young man decided to visit the river where the Salmon lived.
When he reached the river bank Shooting Star was there. She had been watching the rising of Grandfather Sun turn the eastern horizon to pinks and gold. Her sister Snowy Owl had been summoned to the Council of Twelve for an important message. The Shaman had told Shooting Star that someone important to her would be there at the river bank to greet her. But when she arrived no one was there. She felt disappointed and the old feeling of loneliness arouse. As she watched the Salmon Tribe shimmer flashes of silver swimming in the waters of the river she felt a presence behind her. When she turned around Runs With The Salmon was there. Her heart filled with joy. As he joined her sitting on the bank of the river they heard a gentle voice speaking from the east direction.
Sister Moon spoke "It was not necessary to be in the Star Temple to hear this message. Here at the river you are surrounded by all the beauty of the Earth Mother that is opening your hearts. This New Moon cycle is about opening the compassionate heart with Loving Kindness for all. In the far away time It is about letting go of the ego personality need for acknowledgement and recognition that keeps the two leggeds trapped in the need for false power. This New Moon cycle is about the courage and inner strength to be your true authentic self."
Sister Moon paused and then continued "That is the journey you both have been on. You understand within each living thing the Spark of the Divine exists. It is time to share what you know so all Life is seen as Sacred. Grandfather Sun and I bless you on your journey of awakening others to this truth. And remember Creator and Great Mystery are always guiding you on the path."
Runs With The Salmon and Shooting Star sat side by side on the river bank happy to be surrounded by the Earth Mother's time of ripening and happy to be alive to experience the beauty.
---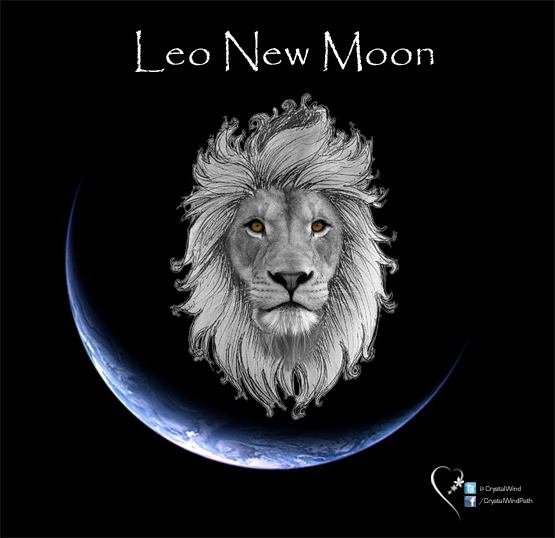 The planetary dance at this new Moon is fairly quiet which is nice for a change. It gives us all a chance to become centered in the compassionate heart and express Loving Kindness for all including ourselves. The ruler of this New Moon at 21 degrees Leo is the Sun. The Sun is a symbol for our identity and unique self. Leo is the courage to be that unique self. This meeting of the Sun and Moon is trine (ease and flow) Uranus Rx in Aries (breaking through to the Authentic Self). Chiron Rx at 20 degrees Pisces is inconjunct (adjustment and letting go) the Leo New Moon. The theme for Chiron in Pisces is healing our wounds, forgiveness, completion and release. It is time to let go of anything that prevents us from living in the compassionate heart. Chiron in Pisces is also healing the world wound.
Venus retrograde also plays a prominent role at this New Moon. She is at 23 degrees Leo just 2 degrees away from this Lunation. She is in the Underworld and we are calling her retrograde journey in Leo HEALING THE HEART. That is to go deeply within and touch the core wounds that keep us stuck and heal them and then release them. Venus is a symbol for how we love ourselves. The Moon will join Venus at 2.25pm EDT today healing the wounded feminine especially connected to the Goddess Lineage. On July 15 at 3.22pm EDT Venus will conjoin with the Sun potentially healing the wounded masculine. We say potentially for those working with Yang energy (both men and women) have a difficult time surrounding the ego personality need for power and control. In her book "Venus Star Rising" author Arielle Guttman identifies this as the Leo Venus Star Point and the beginning of her new Morning Star journey. Visually we will see the Heliacal Rise of Venus when she rises 10 degrees earlier than the Sun on Aug 22. As Morning Star she is Spiritual Warrior and Bringer of the Light. As Morning Star she is beginning a new 584 day synodic cycle with the Sun. Venus in Leo is the Compassionate Heart guiding us in all our relations. That is the theme for this new Venus journey.
There is a T Square that is challenging us at this New Moon. Neptune at 08 degrees Pisces (illusion or illumination) is opposite (finding balance) Mercury at 11 degrees Virgo (seeking perfection or spiritual healing). They are both square Pallas Athene at 12 degrees Sagittarius (dogma or spiritual wisdom). T squares can make us feel backed into a corner. The good news is Pluto at 13 degrees Rx in Capricorn (healing and transformation) is trine Mercury (easing our thoughts and perceptions) and sextile Neptune (easily connecting with The Mystical). The Universe almost always gives us a way out of the corner.
In the northern hemisphere we are still in the South Direction of the Medicine Wheel, the place of learning to trust our intuition, growth and expansion. This Leo New Moon is the Ripening Time. In the southern hemisphere you are in the North Direction, the place of sharing your knowledge and wisdom. For you this is The Rest and Cleansing New Moon. Astrologically the Sun and Moon are in the sign of Leo for both hemispheres.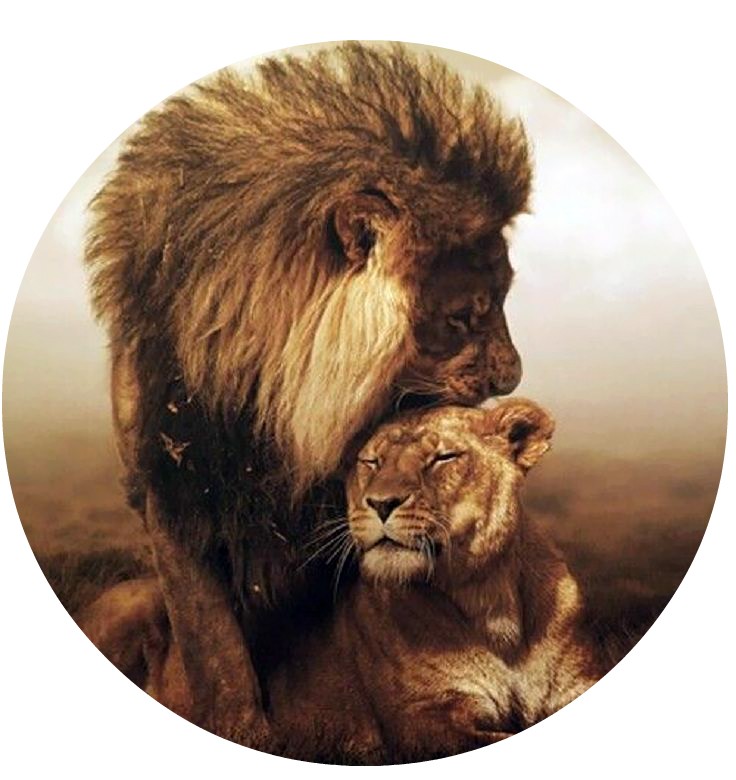 In medical astrology Leo is the astrological sign that rules the heart, that vessel that keeps us alive as it pumps blood throughout our bodies. In psychological astrology Leo is the sign that rules the ego personality. That part of us that wants to be acknowledged and recognized as special and powerful. In his book "A New Earth" author Eckhart Tolle calls this The Illusionary Self or the Pain Body. In his book "Inspiration" author Wayne Dyer calls ego the False Self. He even suggests learning to "slay the ego". In our world right now "ego" is in control.
Spiritually Leo rules the heart chakra, that place of pure love when we have healed our physical, mental, and emotional wounds. Leo is the last of the personal signs. Each Zodiac sign asks a question. Aries asks "who am I?" Taurus asks "what do I value?" Gemini asks "what do I think?" Cancer asks "how do I feel". And Leo asks "how can I use my will?" Therein lies the problem if we are coming from ego. The ego side of Leo is arrogant, vain, status seeking, and self-indulgent. The heart centered attributes of Leo are loving kindness, generosity, optimism, and self-assurance. This Leo New Moon is asking all of us to step out of the ego and step into the center of our hearts. That is where our true power lies and that is how we "will" change the world.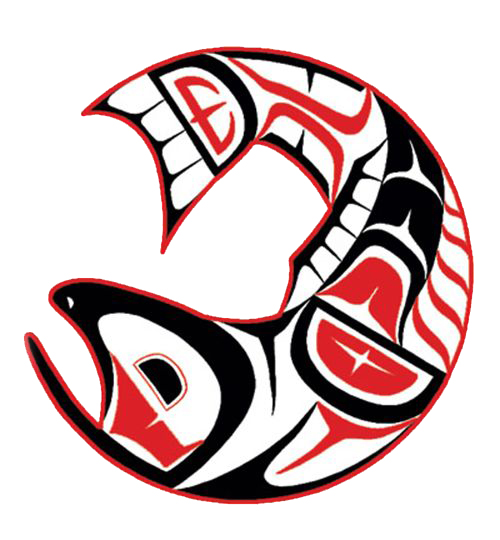 In the Northern Hemisphere our Animal Totem guide for this Leo New Moon is Salmon, a symbol for determination and perseverance to create new life. This Finned One teaches us any obstacles can be overcome if we connect to our inner strength and courage. Salmon never lets the Bears and other beasts stop it from reaching its goal of creation. Let Salmon guide you as you create the new through Love. Salmon teaches that the cycle of life and death leads to transformation and re-birth. Use this New Moon to heal and release the old and make room for the new. In the Southern Hemisphere your Totem guide is Otter, companionship and joyful sharing.
The Clan Mother who guide us is She Who Heals, guardian of the Eternal Flame of Love, the mysteries of life and death, and rites of passage. She is the keeper of serving the truth. She also is guardian of the healing plants and healing arts. You can call on her to support your own healing whatever that is. For more of her story read the 13 Original Clan Mothers or/and Earth Medicine both by Jamie Sams.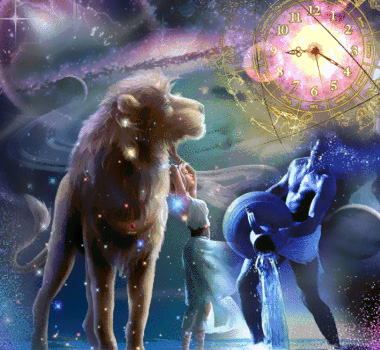 Leo and its opposite sign of Aquarius are found on the Tarot Constellation of Strength, the principle of Courage and Self Esteem. The Theme for Leo is courage of your convictions and acknowledging the strength within. For Aquarius it is courage to be yourself and connecting to Source Energy, whatever that is for you. In this Lunation the Earth is in Aquarius and asks us to find a grounded spirituality in our life. This pairing is also about finding the balance between the material and spiritual planes. Remember we came into the physical to enjoy all the gifts being on this precious planet offers. Many humans, at this timing, have forgotten.
Leo (and Aquarius) are 5th Ray signs. That is the Ray of Concrete Knowledge and Healing. The theme of healing is very strong for this New Moon. Focus on what you want to heal, release, and transform in this Moon cycle (and the Venus retrograde healing the heart journey) and you will have lots of help from Creator and Great Mystery. The Archangels for this Leo New Moon are Raphael, the Shinning One who heals, and Mary, Divine Unconditional Love. Together they support us on the journey to being centered in the compassionate heart. Leo is also a First Ray sign, the Ray of Divine Will and Power. Love is the power. Archangels Michael, protector and spiritual destiny guide, and Faith, trust and belief in self are 1st Ray beings.
Wishing everyone well on this journey of Heart Healing.
Blessings Dale
---
Dale Osadchuk is an Artist, Spiritual Astrologer, and Transformational Counsellor and is available for consultations in Sharon (just north of Newmarket) Ontario, Canada in person or by telephone.
If you wish to contact Dale she can be reached via-email at or by telephone at 905-589-0192.
You are welcome to share this Moon information with others. Please send it in its entirety with Dale's contact information. Thank you.
You can also find Dale on www.facebook.com and www.crystalwind.ca
© 2015 Dale Osadchuk
Reprinted with permission.
CrystalWind.ca is free to access and use.
"Please consider a small gift of $11.11 or $22.22 or $33.33
$44.44 or $55.55 or $77.77 or $88.88 or $111.11."
ॐ Namasté - Blessings!

© 2008-2020 crystalwind.ca. All rights reserved.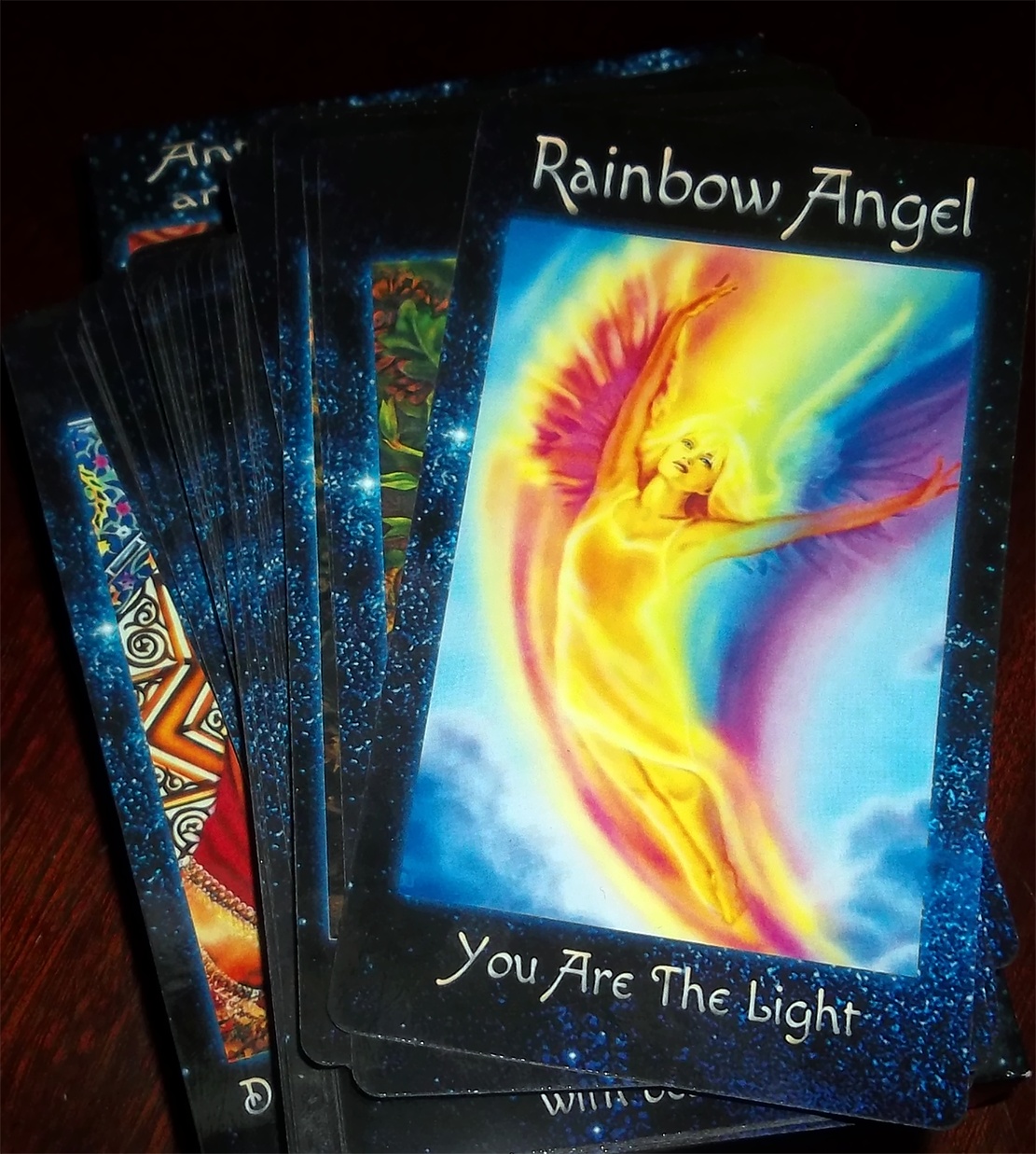 The Crystal Wind Oracle
Myth & Magic Card Deck!
Details Here!
NEW Expanded
Printed & Boxed!
Now with 58 cards!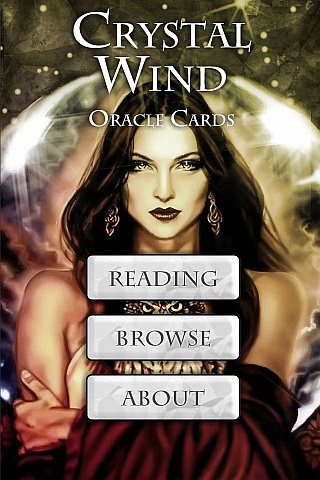 Cut Through The Illusions!
Who is Online Now
We have 1382 guests and no members online