Category: Astrology by Dale Views: 3036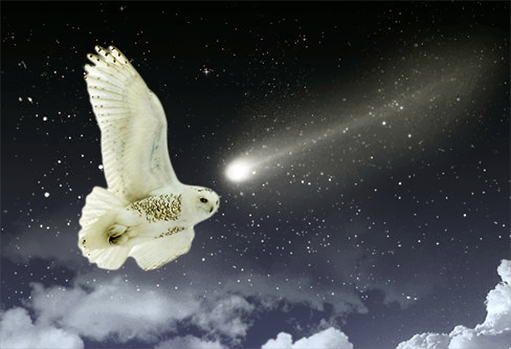 Dale Osadchuk
12 Sept 2015 at 11.41pm PDT and 13 Sept 2015 at 2.41am EDT and 7.41am BST summer time
13 Sept 2015 at 2.41ppm AWST Perth, Australia and 4.41pm AEST Sydney, New South Wales
As they often did before a Moon ceremony Snowy Owl and Shooting Star had gone to visit the Shaman's cave to receive his wisdom about the current New Moon. He told them it was a special meeting between Grandfather Sun and Sister Moon as she would cover part of the Solar Disk and be visible. Most New Moons Luna had her dark face turned toward Earth and could not be seen. But he also told them the meeting was happening, here in the North Country, in the middle of the night so could not be seen. The sisters were of course disappointed but hoped Snowy Owl's spirit guide would be waiting for them at the Star Temple. The Winged One took them on journeys to locations where the special meetings of Grandfather Sun and Sister Moon could be seen.
And sure enough as the young women reached the Star Temple he was there perched on a branch of the Standing One who guarded their magic flying capes. Little Owl said "Yes we are going on a journey. Go now and put on your capes so you can fly with me". As soon as Snowy Owl and Shooting Star had wrapped their feather capes around themselves Little Owl led them into the indigo night. They flew east over lakes and forests and then the vast ocean. Little Owl then led them south until they reached the very tip of the land on the edge of another ocean. As they gently landed the Eastern Horizon was ablaze with crimson, pinks, and golds as Grandfather Sun began to rise. And then, wearing their protective eyewear, they saw Sister Moon as she covered a portion of the Solar Disc. It was like she was taking a bite out of the Sun. In astonishment the sisters saw a rainbow halo surrounding the two. They knew this was indeed a special New Moon.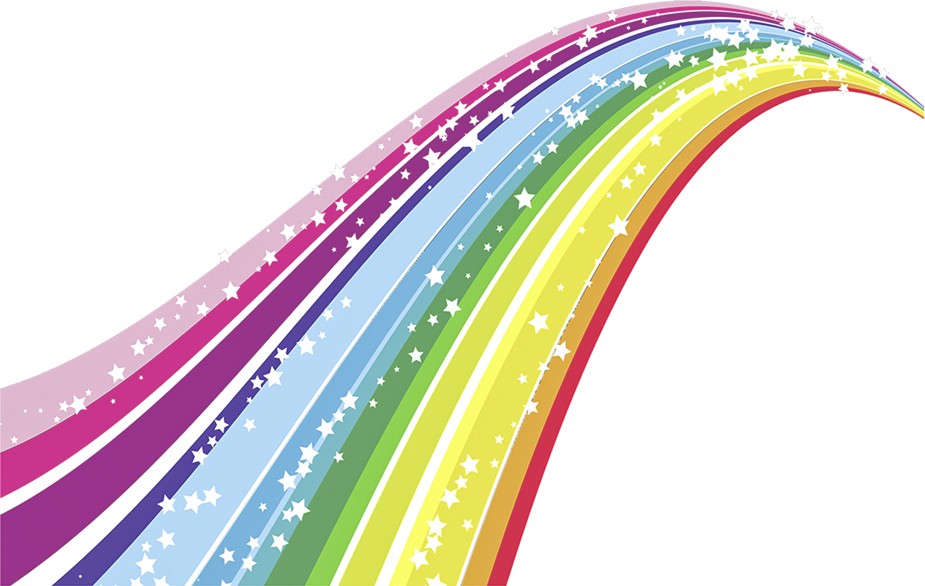 Sister Moon spoke "This is the Rainbow Bridge of Healing into Wholeness our story teller has been talking about for a while now. This New Moon is about healing the mental, physical, and emotional woundedness that prevents the two leggeds from being centered in the compassionate heart and treating all life as sacred. It is about Loving Kindness for all life. This is the focus for the next six Moon cycles. Morning Star has just recently risen from the Underworld and has been on a journey of Healing the Heart. She is the Wanderer who is the harmonizer of the Universe and she too will become the Rainbow Bridge before the next New Moon. All New Moon cycles to follow are focused on healing so the Spirit/Soul can be fully integrated into all humans and the Oneness of All be fully embraced."
Sister Moon continued "In the far-away time there is much need for Loving Kindness to be the focus. There is a whole group of thousands of people who are Wayshowers and their circumstances require other people to open the Compassionate Heart and support them on their Walk to Freedom. Peace and harmony is what they seek. Beginning with this Moon cycle It is the opportunity for the human family to release the illusion of separateness and as we said embrace the Oneness of All. Go now Little Owl and lead Snowy Owl and Shooting Star back to the Star Temple. The Starwalkers, Arista and Dauphin, are waiting for them so they can all journey together for the next six Moon Cycles. Grandfather Sun and I bless you as you cross the Rainbow Bridge into Wholeness and also be Wayshowers for others. "
Snowy Owl and Shooting Star thanked Sister Moon for her message. They followed Little Owl home with determination to fulfill the spiritual mission they had been asked to follow. They were excited to join Arista and Dauphin as Wayshowers on the journey through the next six Moons of Healing into Wholeness.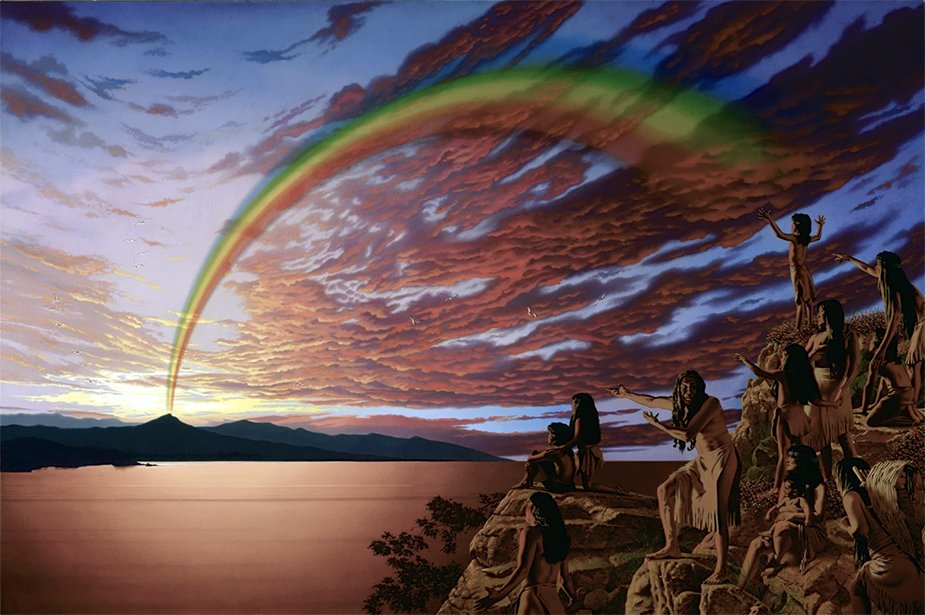 Why do we (me) call Virgo the Rainbow Bridge of Healing into Wholeness? We will answer that question shortly. In the Astrological system the first 5 signs are considered personal. The natural Zodiac begins with Aries who asks "who am I". Next is Taurus who asks "what do I value?" Then Gemini asks "what knowledge do I seek?" Cancer asks "how do I feel?" And Leo asks "how do I use my will to create what I want?" Then comes Virgo. She stands alone and asks "how can I be of spiritual service?"
The traditional ruler of Virgo is Mercury. That is where she gets the reputation of being analytical, evaluative, and a seeker of perfection. In this Lunation Mercury is at 14 degrees Libra (harmony in relationship) and moving slowly as he gets ready for his retrograde journey starting Sept 17. He is opposite Uranus Rx at 19 degrees Aries (breaking through to the Authentic Self). In this opposition we are being asked to find balance between self and others. They are both square (finding new ways of doing things) Pluto Rx at 13 degrees Capricorn (personal and world transformation). Uranus is inconjunct (letting go and moving into the new) the Sun/Moon at 20 degrees Virgo (healing our mind, body, and emotional wounds). I love how the planets tell their story.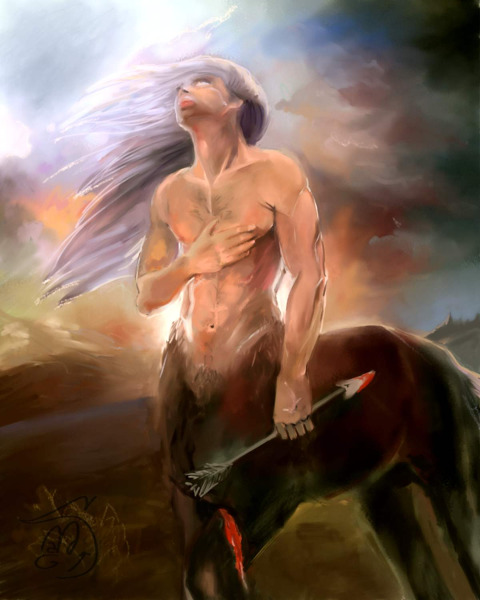 But if we work with Chiron as the ruler of Virgo (as many modern astrologers do) she becomes the healer and the Rainbow Bridge to the Oneness (her opposite sign of Pisces). At this New Moon the Earth is at 20 degrees Pisces travelling with Chiron Rx at 19 degrees Pisces and offers us the Path to Mystical Union with our Soul Essence Self. The Earth and Chiron are opposite the New Moon. Oppositions always ask us to find inner balance. Chiron Rx is the problem solver and healing guide as we cross the Rainbow Bridge from Virgo to Pisces. He is also in a wide sextile to Pluto Rx giving us the power for transformational healing.
There is also a Grand Fire Trine (support from spirit) at this New Moon. Uranus in Aries (breakthrough to the Authentic Self) is trine (ease and flow) Venus at 15 degrees Leo and Mars at 22 degrees Leo (being centered in the compassionate heart) and they are trine (ease and harmony) the Asteroid Pallas Athene at 16 degrees Sagittarius (higher consciousness and spiritual wisdom). She in turn is trine Uranus in Aries (the I AM SELF). This is Pyramid Power which says we can cross the Rainbow Bridge of Healing into Wholeness with ease if that is what we choose. We then become Wayshowers of Loving Kindness for all.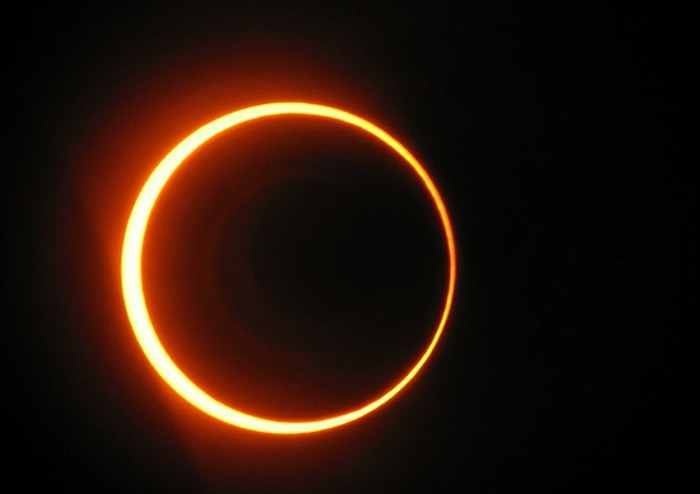 Because this is a Solar Eclipse its theme is influencing us until the next Solar Eclipse which is March 08, 2016. This is the Harvest Time Moon and is the last New Moon of the South Direction of the Medicine Wheel for the northern hemisphere, the place of growth and expansion and learning to trust our inner knowing. Our Animal Totem guide is Brown Bear, introspection, healing, and the healer. This is the time for inner growth. He will be walking with us until Autumn Equinox on Sept 23 but since this eclipse influences us until March 2016 we can call on him any time in the next six months. The Wheel is reversed for the southern hemisphere. This is the last New Moon of the North Direction for you, the place of gathering knowledge and translating it into wisdom. This is your Big Winds Time with Cougar, spiritual power, and Wolf, the teacher about change, as your guides. Sept 23 will be your Spring Equinox, The time of new beginnings. But Brown Bear is also your guide for the next six months.
The Clan Mother for this New Moon is Setting Sun Woman. She is the Guardian of the Inner Universe, personal integrity, the right use of will and living the truth. She is the keeper of tomorrow's goals, dreams and visions. She is also the Guardian of the plant people and their healing properties. Virgo is the sign associated with nutrition, healing herbs, aromatherapy, and flower essences as well as other alternative healing therapies. Call on this Clan Mother as you go on your journey into wholeness and discover the gifts you are here to share. She will also guide us for the next six months. You can find Setting Sun Woman's full story in the 13 Original Clan Mothers and/or Earth Medicine both books by Jamie Sams.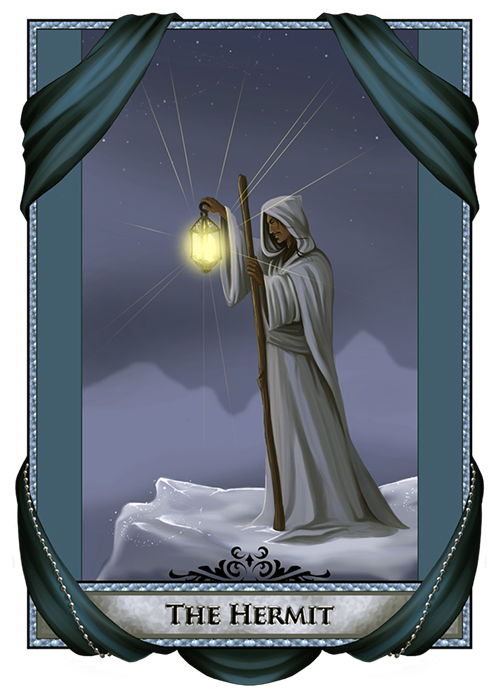 Virgo is found on the Tarot Constellation of The Hermit, the principle of Introspection and Personal Integrity. It is about being a seeker and looking within to find your True Self. The 9th Tarot card usually depicts a figure holding a lantern out into the dark future while looking behind at the past. Virgo is the 9th sign and signals a time of beginning to release the past to prepare for the future. Nine is the number of completion but the Tarot Constellation of The Hermit is also about completing your personal lessons so you can step into being of spiritual Service. That is the greatest gift you can give the Earth Mother at this extraordinary time as she goes through a Huge Evolutionary Shift.
As we mentioned earlier whatever Zodiac sign the New Moon occurs in the Earth is always opposite the Sun and Moon. This Virgo New Moon, and the planet Earth (as well as chiron) in the opposite sign of Pisces, are active on the 6th Ray of Idealism and Devotion. This can be a difficult Ray because sometimes idealism and devotion can become dogma and fanaticism. Mars, aggression or inspired action, and Neptune, illusion or enlightenment are 6th Ray planets. We can certainly see the shadow side of the 6th Ray is very active in the world right now and has been for a long time. The 6th Ray Archangel guides are Uriel, peace, love and harmony, and Aurora Grace, balance and compassion. It is time for humanity to break through illusion and become enlightened.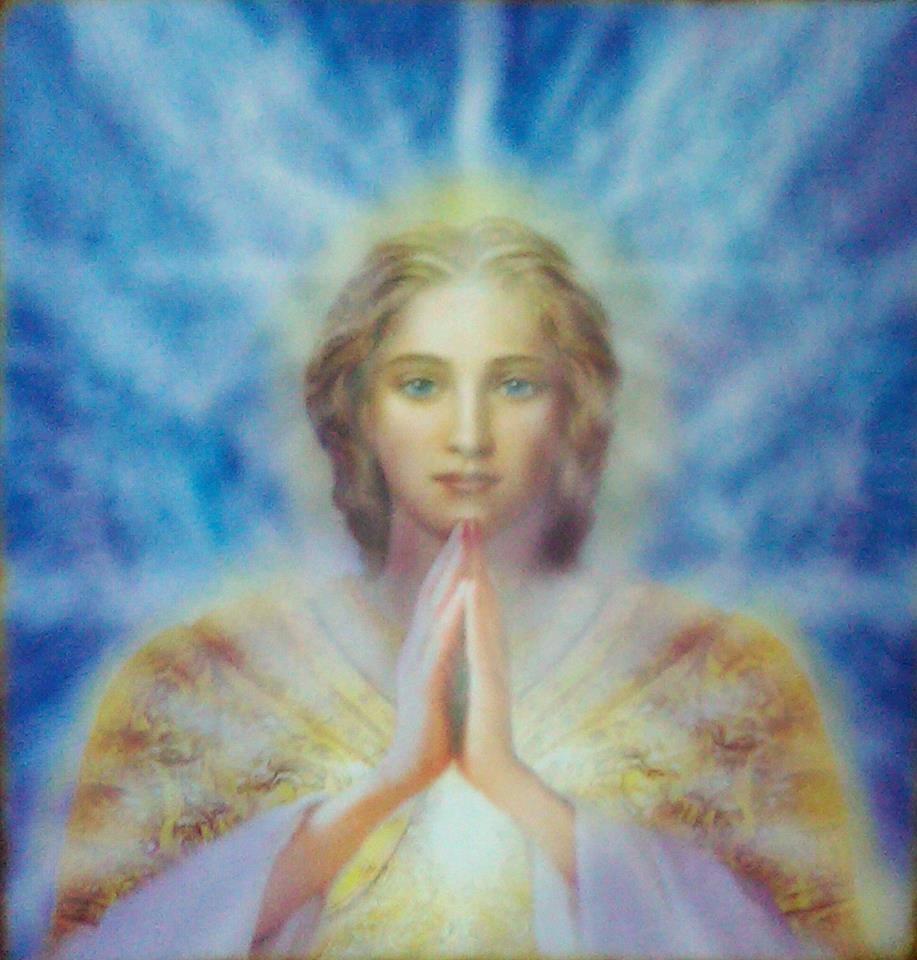 Virgo and Pisces are also 2nd Ray signs, the Ray of Divine Love and Wisdom. This Ray asks us to be in our Compassionate Heart Centre and be guided by our own Divine Wisdom. The Sun, ego or the heart, and Jupiter, dogma or spiritual expansion and growth are the planets of the 2nd Ray. At this Lunation Jupiter is in Virgo (spiritual service) opposite Neptune in Pisces (illusion or illumination) and of course the Sun is in Virgo (healing). This Virgo Moon cycle is a time for introspection and inner healing so we become Wayshowers for others. The 2nd Ray Archangels who guide us are Jophiel, creative power and vision, and Constance Christine, illumination and enlightenment. You can call on any and all of these Archangels to support you on your journey to wholeness and they will respond as will the Animal Totems and Clan Mothers.
Blessings to all Wayshowers on the next part of your journey.
Dale
---
Dale Osadchuk is an Artist, Spiritual Astrologer, and Transformational Counsellor and is available for consultations in Sharon (just north of Newmarket) Ontario, Canada in person or by telephone.
If you wish to contact Dale she can be reached via-email at or by telephone at 905-589-0192.
You are welcome to share this Moon information with others. Please send it in its entirety with Dale's contact information. Thank you.
You can also find Dale on www.facebook.com and www.crystalwind.ca
© 2015 Dale Osadchuk
Reprinted with permission.
CrystalWind.ca is free to access and use.
"Please consider a small gift of $11.11 or $22.22 or $33.33
$44.44 or $55.55 or $77.77 or $88.88 or $111.11."
ॐ Namasté - Blessings!

© 2008-2020 crystalwind.ca. All rights reserved.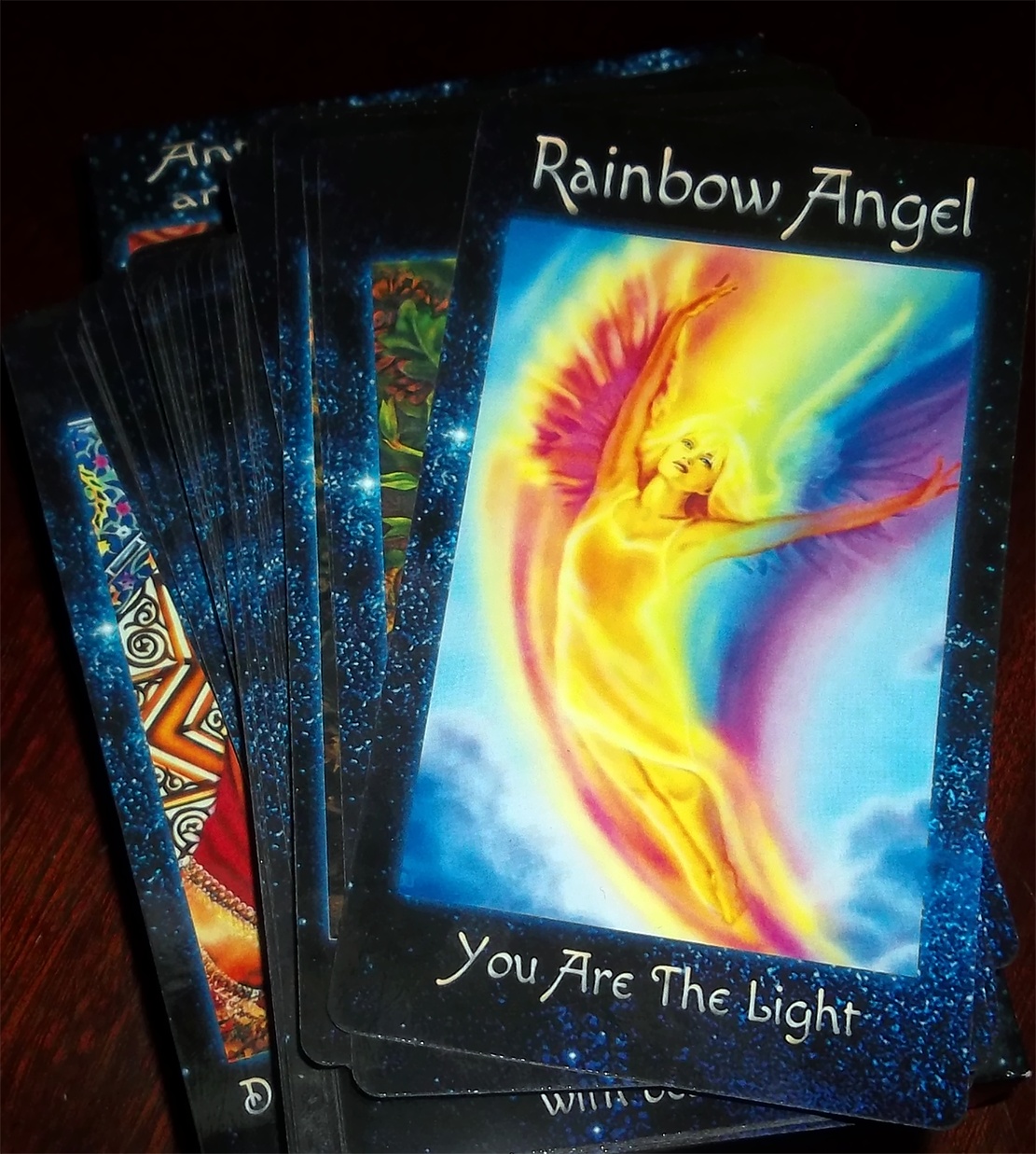 The Crystal Wind Oracle
Myth & Magic Card Deck!
Details Here!
NEW Expanded
Printed & Boxed!
Now with 58 cards!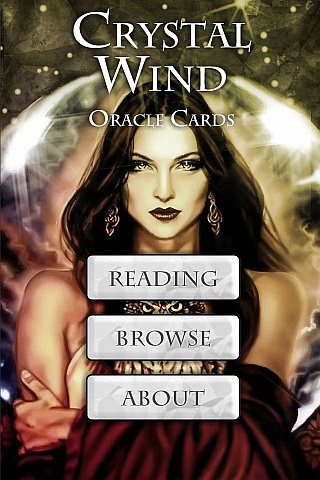 Cut Through The Illusions!
Who is Online Now
We have 1728 guests and no members online