Category: Astrology by Dale Views: 3563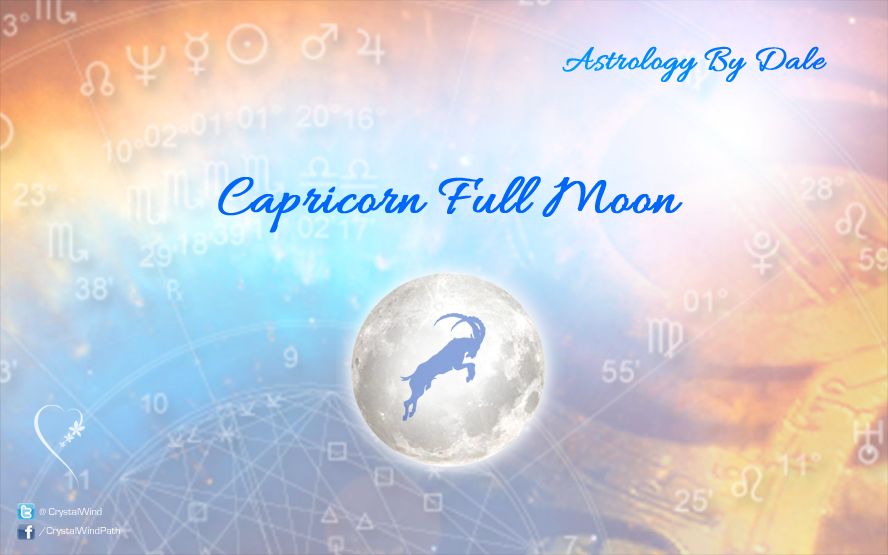 Dale Osadchuk
19 July 2016 at 3.57 pm PDT 6.57 pm EDT 11.57 pm BST (British summer time GMT)
20 July 2016 at 6.57 am AWST Perth, Australia 8.57 am AEST Sydney, NSW, Australia
The young women, Snowy Owl and Shooting Star, had gone to visit the Shaman's Cave two days before the Full Moon ceremony. He always had wise insights to share about the coming Lunation and the sisters felt the planetary dance at this Full Moon was going to be very intricate. For many years now they had learned to listen to their inner knowing that told them something important was about to manifest. The Shaman told them they must go to the Star Temple the night before the actual Full Moon so they could see Sister Moon in her radiant full face as she shared her message with them. He told them this Full Moon was a turning point. Snowy Owl and Shooting Star felt anxious, and at the same time excited, about what that meant.
The next night as they climbed the path to the Star Temple the western horizon was filled with crimson, orange, and gold colours as Grandfather Sun set. As always the sisters felt awe at such beauty. But it was Sister Moon who held the power of the dark night. Her luminescent presence was mesmerizing as she rose in the east after Grandfather Sun has slipped below the western horizon and he now transferred his light to Luna. Snowy Owl and Shooting Star happily watched Sister Moon sail the sky for a long while before she spoke to them.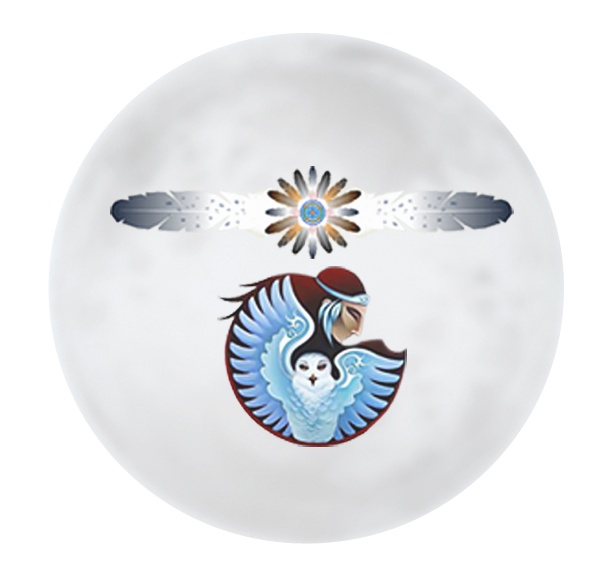 "This Full Moon is about choices" Luna said. "This message is not so much for you Snowy Owl and Shooting Star but for those of you who live in the far away time. The Earth plane is one of duality and contrasts. This is not a negative thing until the human ego goes to extremes. Collectively and individually the path you have been travelling has come to a crossroad. The way forward on this path is now blocked. It is necessary for humans to choose which direction they will now follow. One leads to more intense illusion, deception and delusion. The other direction is The Rainbow Bridge of Healing into Wholeness. Not just for individuals but for the Collective Consciousness or we should say the collective unconsciousness. Healing must happen for the human kingdom to continue."
Sister Moon paused for a moment and then continued "At this Full Moon there is a third choice. To choose to stay at the crossroad and allow the past to block you from moving forward into your Spiritual Destiny and Soul Purpose Path. That is actually choosing the path of illusion. The Rainbow Bridge leads to illumination and the knowledge that all life is Sacred in the eyes of Great Mystery and Creator. Eons of time ago they chose the Earth Mother to experience the Compassionate Heart through the human kingdom. But the experiment has an end date. So far the two leggeds continue to choose conflict, discord, and destruction. Great Mystery is growing impatient. Let this Full Moon be the time when you as an individual choose to cross The Rainbow Bridge of Healing into Wholeness. You will be a Wayshower and others will follow before it is too late. Go now and share this message."
Sister Moon fell silent. Snowy Owl and Shooting Star hoped the two leggeds in the far away time would finally get it and choose Love and Compassion. The other alternative was extinction.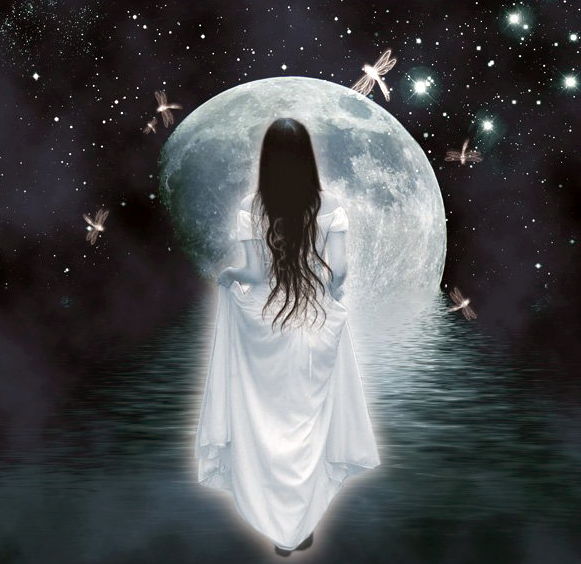 Wow!!! That is quite the message. I have often said I do not write these stories they channel through me. But I continue to be immersed in "The Power of Now" by Eckhart Tolle and he very much says the greatest destructive force in the Universe is the unconsciousness of the human ego. We have seen that force at play in the world very intensely for the last few weeks. Crazy stuff. But it has all happened before many, many times. It is just that now that we are bombarded daily with information about the destructive actions of individuals that affect so many.
I have been exploring an astrological explanation but there are so many possibilities just one is not the answer. We are still resonating with the energy of the Uranus/Pluto square which was most active June 2012 to March 2015. Uranus in Aries is breaking through to the Authentic Self (Divine Essence) and Pluto in Capricorn is transforming society. Not doing too well with that are we? They will continue to influence us until March 2020 within a 10 degree orb of the square. The theme of their square has been (and continues to be) make a decision, take action, and break free from the old. Both Uranus and Pluto play a role at our current Full Moon.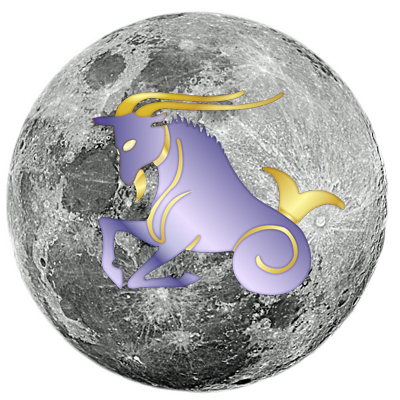 There is also the ongoing square between Saturn in Sagittarius (spiritual vision vs dogmatic beliefs) and Neptune in Pisces (illumination or delusion). That began in November 2015 and is active until September 2016 using an exact 90 degree difference. A square aspect is when planets are at 90 degrees from each other. But using a 10 degree orb (up to 100 degrees) between Saturn and Neptune this square is active until September 2017. Theirs is a Fourth Quarter Square requiring revision and realignment. Collectively we are not doing too well with that either. We have also been dealing with a Mutable T Square (feeling backed into a corner and needing to release the old) since the beginning of 2016. That too is still active at this Full Moon.
Going back to Uranus in Aries he has a travelling companion that just may help to explain why some individuals are acting from RAGE. Anger unchecked becomes violent rage. Interesting the word rage is a 13 vibration. That is the Death Card in the Tarot. The sign of Aries in its shadow influence produces an ego centered personality that only cares about itself. Remember I said SHADOW and EGO. I have Sun, Mercury, and Venus in Aries so I have known the shadow. The Dwarf Planet travelling with Uranus is called Eris. She is the Greek Goddess of strife and discord. Her Roman name is even more telling. They called her Discordia, Goddess of chaos. (In July of 2005 the discovery of Eris was announced to the world by astronomer Mike Brown and his team who also sighted other bodies in what is called the Kuiper Belt. In 2006 Pluto was demoted to Dwarf planet by the International Astronomical Union and the other planetary bodies joined him. For those interested I recommend "The Future in the Stars" by Allison Chester-Lambert. Very informative and insightful information about the Universe and the Dwarf Planets.)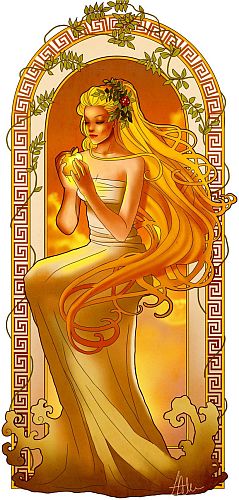 So…Eris has been travelling with Uranus (exact conjunction) since May 2016. Is that not when all the chaos intensified? She will be his companion until March/April 2017. I believe that means there are more extreme actions by individuals against others that are chaotic in nature to come, because many humans are locked into ego personality. At our current Full Moon Eris is at 23 degrees Aries conjunct Uranus at 24 degrees Aries and they are square (motivation for change) the Sun at 27 degrees Cancer (mastery over the emotions) and the Moon at 27 degrees Capricorn (Soul Purpose Path). Remember our story told us the path we are on has come to a crossroad. This is a T Square formation (feeling backed into a corner). Our world can no longer express discord and chaos. Our survival depends on it. We all need to be the change we want to see in the world. The highest expression of Uranus in Aries is to break through to the Authentic Self, our Soul Essence. This T Square has an opening through the Fixed Star Spica at 24 degrees Libra (celestial longitude). She is located in the Constellation Virgo. (Constellations are based on the sky stories and are astronomical formations.) She symbolizes the gifts and talents we have and wanting to give those gifts and talents for the greatest possible good. The Universe always gives us a way out. You will also see our second T Square too has a doorway.
There is another active planetary T Square at this Lunation. The Capricorn Moon is strong as she is the ruler of the Sun in Cancer. Her ruler is Saturn at 10 degrees Sagittarius. He is at the same celestial longitude with the Fixed Star Antares. This Star is the heart of the Constellation Scorpio and symbolizes obsessive passion. In conjunction with Saturn its theme is black vs white, a struggle with polarities. Isn't that interesting? Antares is a strong Star and is one of the Royal Stars of Persia, the watcher in the west. The west is the place of personal responsibility. Saturn will be travelling with Antares until Sept 22, 2016. That is the day of Equinox and balance. There is hope.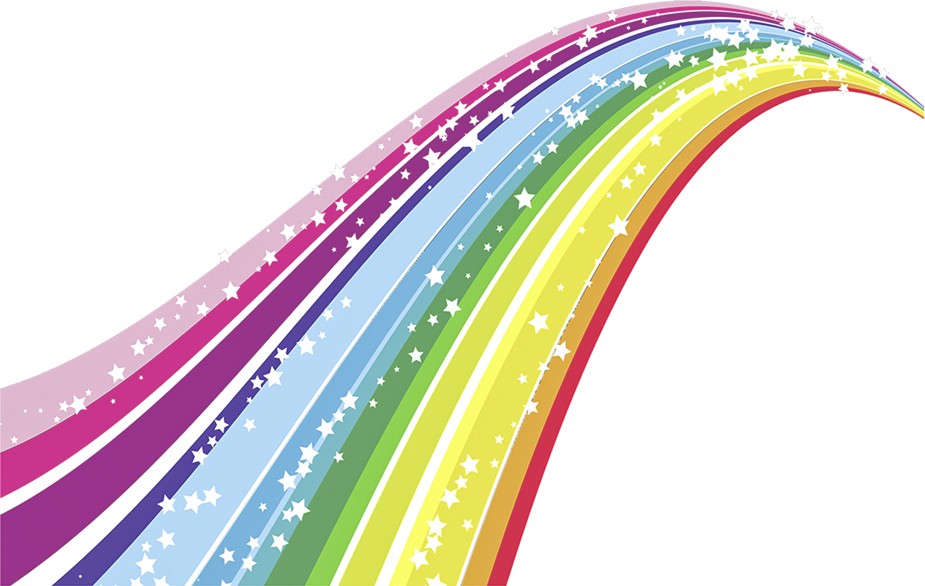 To continue with the planetary T Square the ruler of Saturn in Sagittarius is Jupiter at 19 degrees Virgo travelling with the North Node at 13 degrees Virgo. This is the Rainbow Bridge of Healing into Wholeness. They are opposite Neptune at 11 degrees Pisces and the South Node at 13 degrees Pisces. These two symbolize releasing illusions and delusions that keep us stuck in wounds from the past. This releasing opens the doorway to Divine Illumination. Saturn in Sagittarius (limiting dogmatic beliefs) is square (need for change) the opposition. Saturn is symbolic of blocks and delays. This is also the crossroad our story talks about. But we do have an open door we can walk through if we choose. The Fixed Star Aldebaran is located at 10 degrees Gemini (celestial longitude). It is located in the Constellation of Taurus The Bull and is its eye. The theme for Aldebaran is to be guided by one's principles and integrity. It too is a Royal Star and the Persians considered it the watcher in the east. The East is the place of spiritual awakening and new beginnings.
There are other configurations at this Full Moon that can be seen as problematic. Venus at 09 degrees Leo and Mercury at 11 degrees Leo are inconjunct (letting go of struggle) Neptune in Pisces (illusion). But they are trine Saturn (building a spiritual foundation guided by your compassionate heart). Eris and Uranus in Aries are inconjunct Mars at 25 degrees Scorpio (letting go of destructive behaviours). But Mars (transformative action) is trine (ease and flow) the Sun in Cancer (spiritual destiny) and Chiron in Pisces (healing the world wound). This is a Grand Water Trine and supports us to listen to and actively follow our Soul's Guidance. And Pluto in Capricorn (transforming society) is trine (harmony) the North Node and Jupiter in Virgo (the Rainbow Bridge of Healing into Wholeness).
Please remember, whatever is going on in the world, all humans are born with the Divine Flame in their heart centers. Some humans are just too wounded to find it again. Be a Wayshower. Light your torch with that Flame of Compassionate Love and show others the way out of the DARK.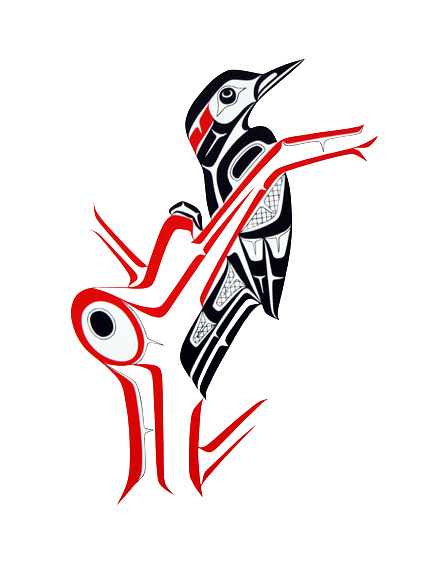 The Animal Totem for the Moon in Capricorn is Snow Goose, loyalty and respect. Spiritually Snow Goose teaches us to follow our dreams and vision. The Clan Mother is Talks With Relations who teaches all life is sacred. For the Sun in Cancer the Animal Totem is the Woodpecker Flicker, new life rhythms, transitions, spiritual growth and expansion, and healing love. The Clan Mother is Loves All Things, who teaches how to love unconditionally. For more insight on the Clan Mothers I refer you to The 13 Original Clan Mothers and Earth Medicine both by Jamie Sams.
The Sun in Cancer is active on the Tarot Constellation of The Chariot; mastery through change and stepping onto The Mystical Path. Cancer is found on the 7th Ray of Invocation and White Magic with Archangels Zadkiel and Amethyst, guardians of the Violet Flame of Transmutation. It is also found on the 3rd Ray of Divine Mind and Creative Intelligence with Archangels Chamuel, healing through Divine Love, and Charity, manifestation and gratitude.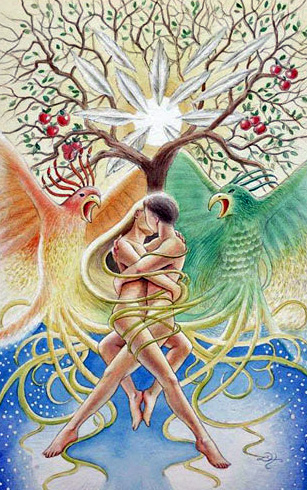 The Moon in Capricorn is found on the Tarot Constellation of the Lovers; relationship and choice. It is the choice to unite in love or separate in fear. Capricorn, along with Cancer, is also found on the 7th and 3rd Rays. But it is also a 1st Ray sign which is the Ray of Divine Will and Power with Archangels Michael, protection and spiritual destiny guide, and Faith, trust in self and Divine Guidance.
I received an e-mail recently from Tom Kenyon. It is called "A Hathor Planetary Message". It was so confirming for me about the messages I received. You can find it at www.tomkenyon.com it is titled "The Aetherium".
Wishing you all well on your new path. And remember all is unfolding according to a Divine Plan. Sometimes it is not to our liking. The only thing we can really change is how we react.
Blessings Dale
---
Dale Osadchuk is an Artist, Spiritual Astrologer, and Transformational Counsellor and is available for consultations in Sharon (just north of Newmarket) Ontario, Canada in person or by telephone.
You are welcome to share this Moon information with others. Please send it in its entirety with Dale's contact information. Thank you.
© 2016 Dale Osadchuk
Reprinted with permission.
CrystalWind.ca is free to access and use.
"Please consider a small gift of $11.11 or $22.22 or $33.33
$44.44 or $55.55 or $77.77 or $88.88 or $111.11."
ॐ Namasté - Blessings!

© 2008-2020 crystalwind.ca. All rights reserved.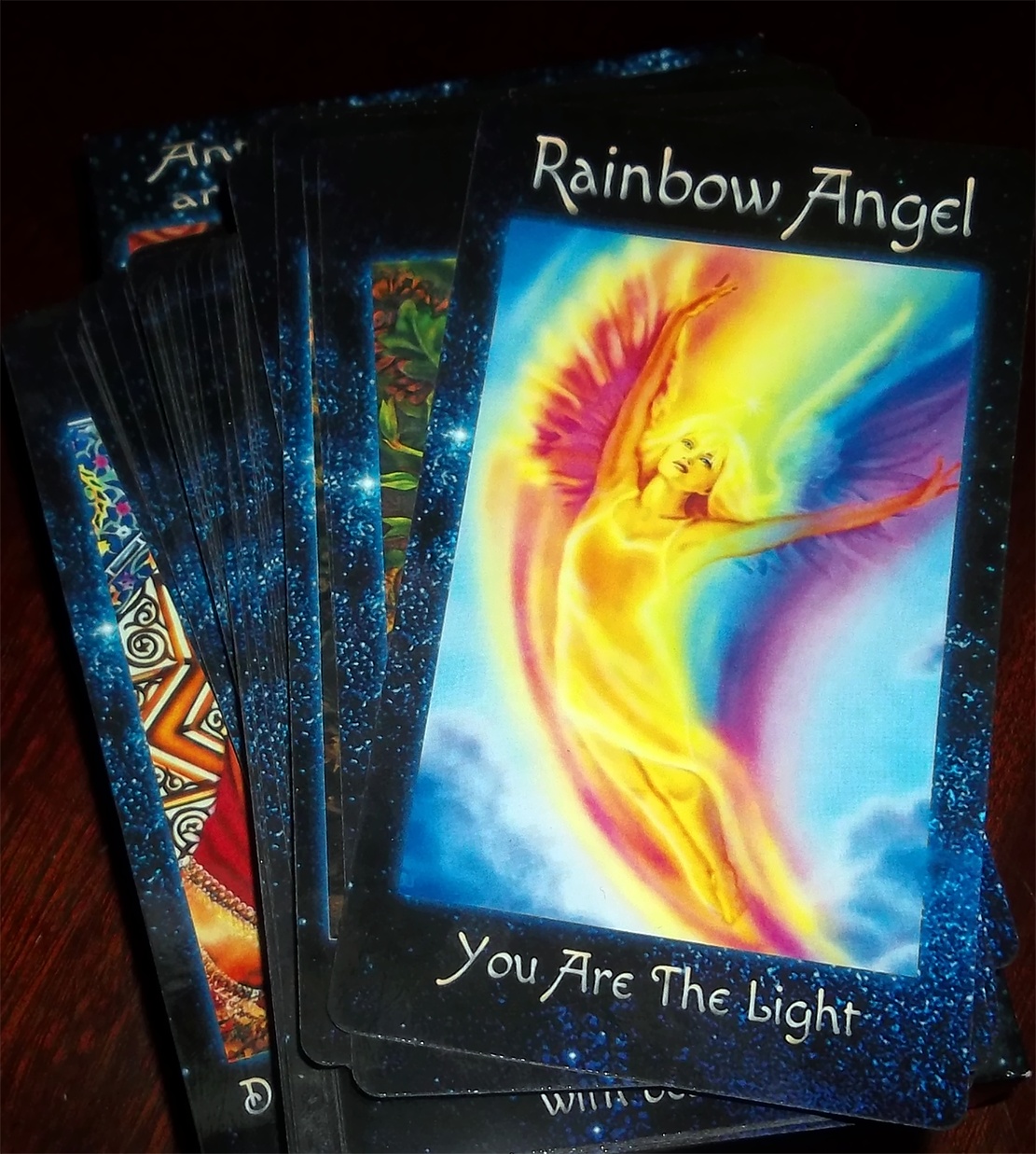 The Crystal Wind Oracle
Myth & Magic Card Deck!
Details Here!
NEW Expanded
Printed & Boxed!
Now with 58 cards!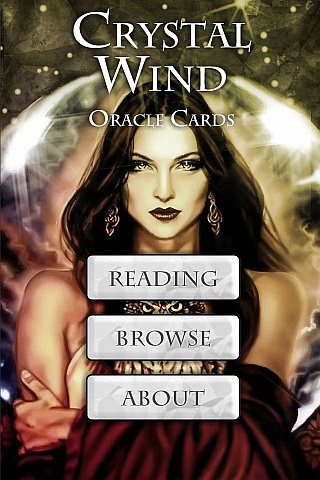 Cut Through The Illusions!
Who is Online Now
We have 1133 guests and no members online