Category: Astrology by Dale Views: 2818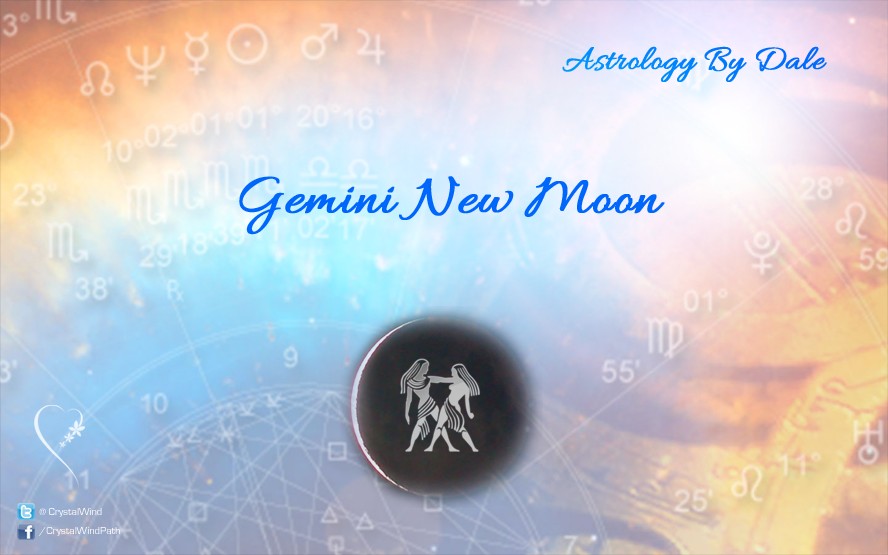 Dale Osadchuk
2016 June 04 at 8.00 pm PDT and 11.00pm EDT
2016 June 05 at 4.00 am BST (Summer time GMT) 11.00 am AWST Perth, Australia
1.00 pm AEST Sydney, NSW, Australia
Shooting Star had a question about the Starry Ones that she did not know the answer to even though she was a messenger for them. When she and Snowy Owl went to visit the Shaman's cave to receive his guidance for the coming New Moon ceremony that question was foremost on her mind. As soon as soon as she could Shooting Star asked "I have not seen White Star in the morning sky before Grandfather Sun rises for many dawns now. Where did she disappear to? Do you know?" The Shaman smiled at the sisters and firmly said "you will have your answer when you receive Sister Moon's message. Go now and get ready for the Moon ceremony." And so the young women left the Shaman's cave and as they climbed the path to the Star Temple they felt excited about the answer to Shooting Star's question. Where DID White Star disappear to?
As they settled into the Sacred Center of the Temple the sky was deep indigo for Grandfather Sun had already set a while ago. This was also the time of the Dark Moon so she shone no light. But Shooting Star and Snowy Owl could feel the power of this New Moon. They waited in anticipation to hear the message that would guide them during this next Moon cycle and to hear the answer to Shooting Star's question.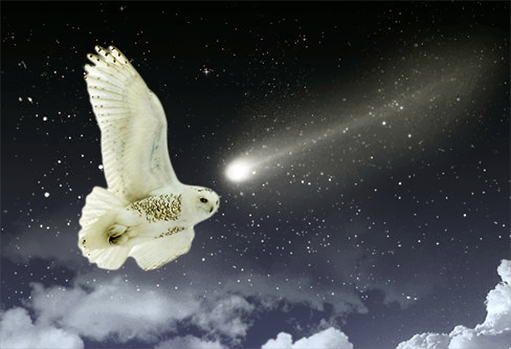 From the dark night Sister Moon spoke "All the Wanderers have a relationship cycle with Grandfather Sun. When they are far from him you see them in the night sky. Right now Red Warrior Star and Father Kronos are visible in the east and south after sunset. White Star is in an in-between time on her journey. For nine moon cycles she was Morning Star, a warrior energy but also the bringer of the light for she heralded the rising of Grandfather Sun. She was visible in the east. Just before the last Moon cycle which was about focusing on what is of true value in your life White Star drew closer and closer to Grandfather Sun and became invisible. She entered what is called the Underworld. It is the place within that holds your true power but not many two leggeds want to go there.
Sister Moon continued "At this New Moon the White Star has joined Grandfather Sun and I and together we all have opened a doorway to new adventures. It is about writing your new story and leaving behind all those things that are no longer in alignment with your authentic self. Most importantly it is about knowing who your true self is. There are so many distractions in the outer world that make it difficult to connect with your Sacred Center and live from that place. This New Moon is about finding that center and being your new story with courage of your convictions guided by inner strength".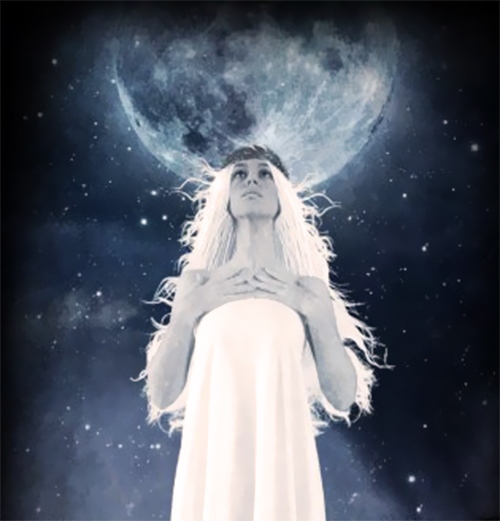 After a pause Sister Moon said "In two sunrises White Star will merge with Grandfather Sun. It is a time to define your new story and make a commitment to living it with integrity. White Star will then begin to pull away from Grandfather Sun and she begins her journey as Evening Star. She will not be visible until the next Moon cycle but her gift of finding At-Oneness-Within begins now. At this New Moon she asks that you look deeply within and find your Sacred Center and you will know your true self."
Snowy Owl and Shooting Star thanked Sister Moon for her message. They were happy to know White Star had not disappeared. She was living inside them and giving them strength and courage to continue to be their authentic selves.
White Star is Venus and she is the Soul Centered ruler of this Gemini New Moon. Venus, the Sun, and the Moon are all at 14 degrees Gemini and have opened a doorway for all of us to walk through if we have the courage to leave our old story behind. The Mutable T Square that involved Jupiter in Virgo (Rainbow Bridge of Healing) opposite Neptune in Pisces (illusion or illumination) and both square Saturn in Sagittarius (beliefs that limit us) now has a release point through Venus and the New Moon. We have been influenced by this T Square (feeling backed into a corner and the corner is Saturn's limitation and restriction) since March of this year. Now with this Mutable Grand Cross we have the new doorway to walk through. It requires flexibility, adaptability, and going with the flow. This Grand Cross is still active at the Solstices (summer/winter) so it will continue to resonate until the September Equinoxes (Sept 22/23).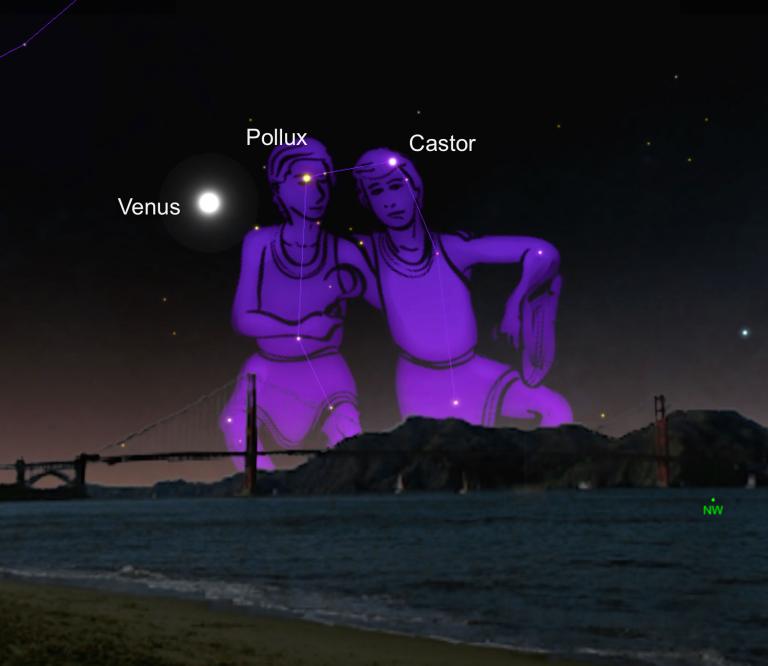 Venus in Gemini is in her Soul Centered home. She is the Harmonizer of the Universe when here. Gemini is the sign of the mind and duality. While Venus visits the Underworld (Apr 30 to July 14) she is giving us the opportunity to heal conflict within. If we are only listening to logical thinking we are missing the guidance from our intuitive knowing. Use this time of Venus in the Underworld (invisible from our perspective on Earth) to find inner harmony and peace. We will write more about the Venus journey at another time.
The traditional planetary ruler for this Gemini New Moon is Mercury at 20 degrees Taurus. He was retrograde April 28 to May 22 asking us to re-evaluate what is of true value and importance in our lives and release what is not. He is still in his retrograde shadow until June 07 so he continues to remind us to really identify that value in our lives. At this Lunation he is opposite Mars who is retrograde at 27 degrees Scorpio (redefining how we take action, for good or misuse of power). Fortunately they are both in harmony with Chiron at 25 degrees Pisces (healing the wounds from the past and healing the world wound). Mercury is sextile Chiron (easy opportunity) and Mars is trine Chiron (ease and flow). Oppositions ask us to find balance. It is not something "out there" but something WITHIN.
Interesting how people know without being conscious they know. I was at the grocery store earlier today and I was telling the clerk who was processing my order about tonight's New Moon. She asked "what does that mean the New Moon?" I simply said new beginnings and making a wish. She said "I wish for clarity and abundance". That is a perfect affirmation for this Gemini New Moon.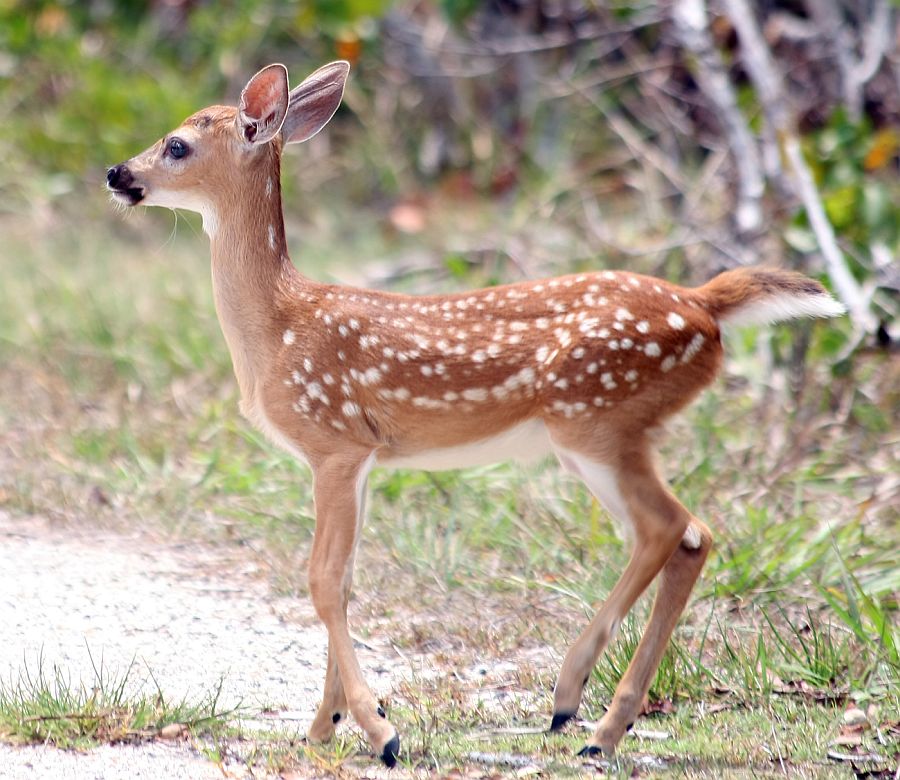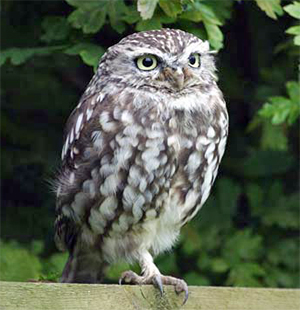 This is the Flowering Time New Moon in the Northern Medicine Wheel. The Animal Totem who guides us at this Gemini New Moon is Deer, gentleness, compassion, and loving communication. She also shows us new adventures that are waiting for us. In the Southern Hemisphere this is the Long Nights Moon Time with Owl, the wisdom to see the truth, as your guide. For all of us the Clan Mother is Storyteller, the guardian of speaking the truth from the heart. She teaches us the art of listening so we can hear another's truth and have empathy. She is the keeper of curiosity, innocence, and the magical child. She teaches us to discover that child and live with joy. You can find more of her teachings in the 13 Original Clan Mothers and Earth Medicine both by Jamie Sams. You can also discover more about Deer Medicine and Owl Medicine in her oracle Medicine Cards co-authored with David Carson.
Gemini is found on the Tarot Constellation of The Lovers, relationship and choice. The theme is the urge to unite, the choice to love, ourselves in relation to each other. The other sign of this Constellation is Capricorn and its expresses the shadow of the urge to separate, the choice to fear, ourselves in relation to the world. With Pluto in Capricorn we have the opportunity to transform the latter and live our Soul Purpose. When we are aligned with our Universal Purpose ego issues fall away and we are guided by our Soul Essence. Currently Pluto at 16 degrees Capricorn is trine (ease and flow) the North Node (new directions) at 17 degrees Virgo (Rainbow Bridge of Healing into Wholeness).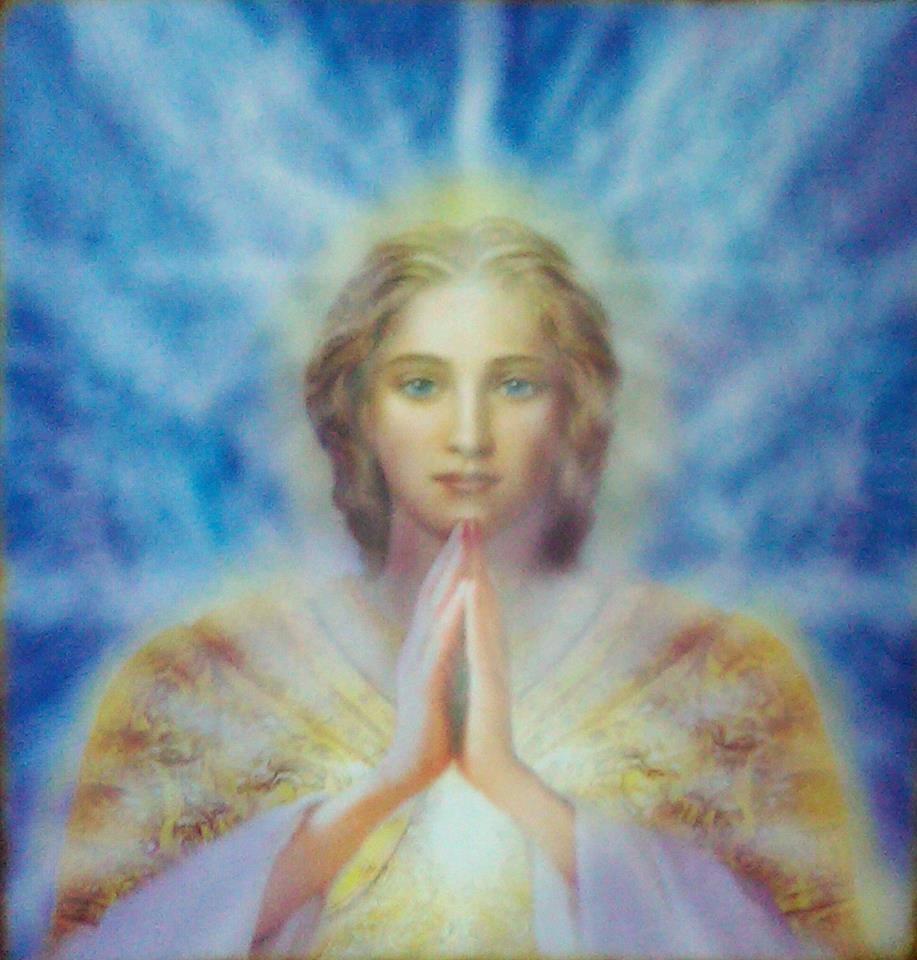 Gemini is only found on the Second Ray of Divine Love and Wisdom. This New Moon asks us all to express Loving kindness in our life and fear and conflict will disappear. The Archangel who guides us is Jophiel, creative power and vision. When you call on him he will assemble a legion of angels to help you manifest your greatest dream. A wonderful oracle about the Angel Guides is Angel Blessings by Kimberly Marooney. Jophiel's feminine counterpart is Constance Christine, spiritual illumination. Call on both these Archangels to support you on this journey to connect with your inner knowing and intuitive wisdom so you can create your new story with clarity.
I can already feel the opening door. I am walking through. Hope you too are ready to walk through to your new life.
Blessings Dale
---
Dale Osadchuk is an Artist, Spiritual Astrologer, and Transformational Counsellor and is available for consultations in Sharon (just north of Newmarket) Ontario, Canada in person or by telephone.
You are welcome to share this Moon information with others. Please send it in its entirety with Dale's contact information. Thank you.
© 2016 Dale Osadchuk
Reprinted with permission.
CrystalWind.ca is free to access and use.
"Would you consider a small gift of $11.11 ?" :)
ॐ Namasté - Blessings!

© 2008-2019 crystalwind.ca. All rights reserved.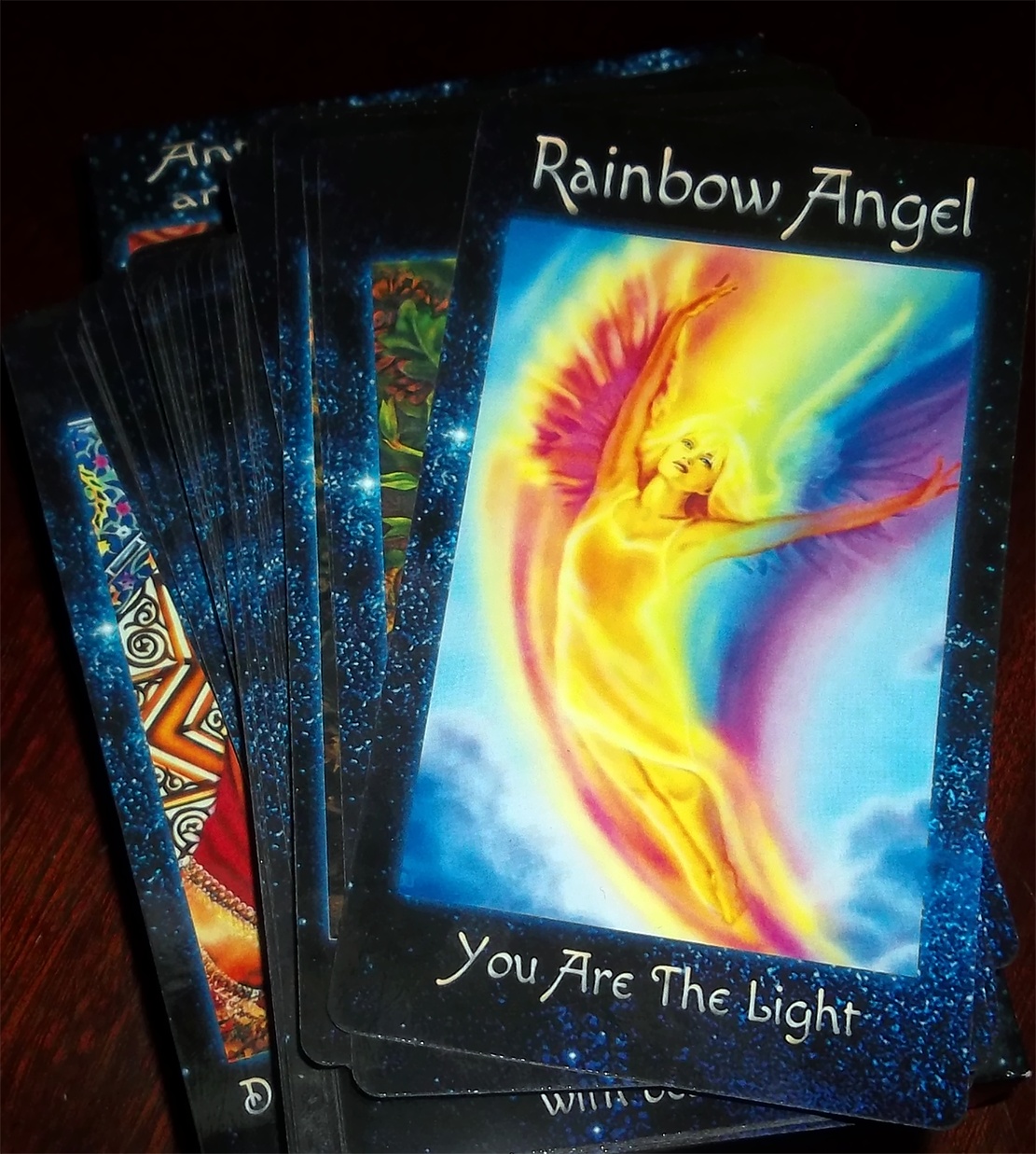 The Crystal Wind Oracle
Myth & Magic Card Deck!
Details Here!
NEW Expanded
Printed & Boxed!
Now with 58 cards!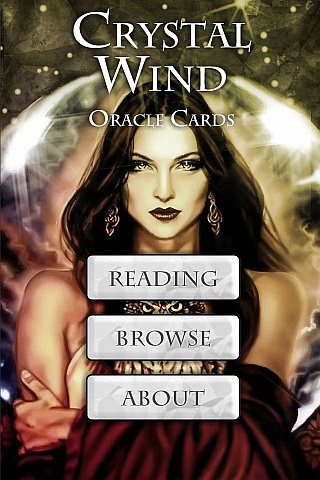 Cut Through The Illusions!
We have 1237 guests and no members online