Category: Astrology by Dale Views: 3727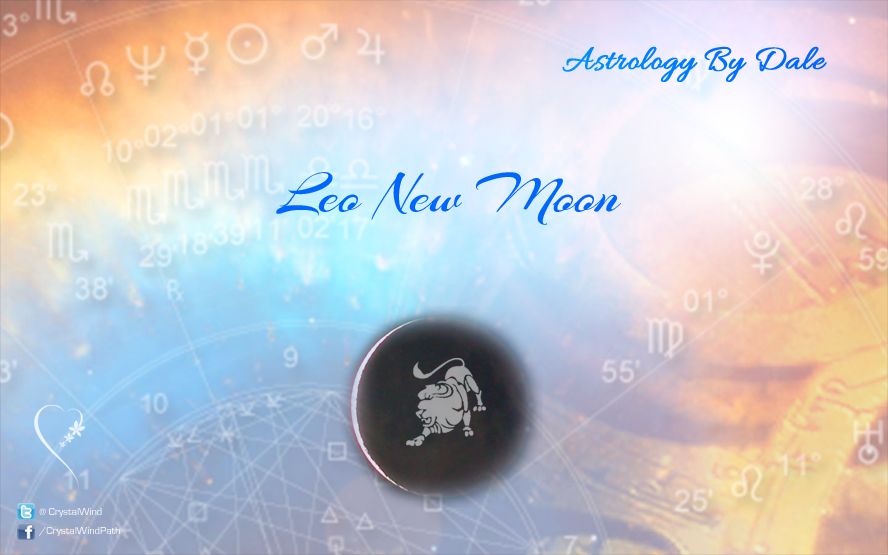 Dale Osadchuk
02 Aug 2016 at 1.45 pm PDT 4.45 pm EDT 9.45 pm BST (summer time GMT)
03 Aug 2016 at 4.45 am AWST Perth, Australia 6.45 am AEST Sydney, NSW, Australia
The young man known as Runs With The Salmon had felt a calling to return to his home tribe to celebrate this New Moon. For a few years now he had been living on the other side of Turtle Island with the clan of his friend Red Thunderbird Warrior. From time to time they visited Snowy Owl and Shooting Star at the Star Temple when important moon cycles began. This was the Ripening Time New Moon and Runs With wanted to go home to celebrate. He was born during this Moon Time so perhaps that is why. He just felt it was important for him to be there.
His parents had given him the name Little Fire Dancer at his birth. And when he was young he lived up to that name. He had a very creative mind but also a strong ego will. When others dared him to do dangerous things he was always ready to try. Sometimes foolishly. He was always looking for approval and acceptance. When he received his spiritual name Runs With The Salmon he remembered how mad he was. Being named after a fish was not to his liking. But as he matured he realized the determination and perseverance of the Finned One to create the new matched him perfectly. Yet he knew there were still some issues he had to overcome when it came to his ego will. His courage was strong but his self-esteem was still in question at times. Perhaps the message from Sister Moon for this New Moon cycle would help him with that.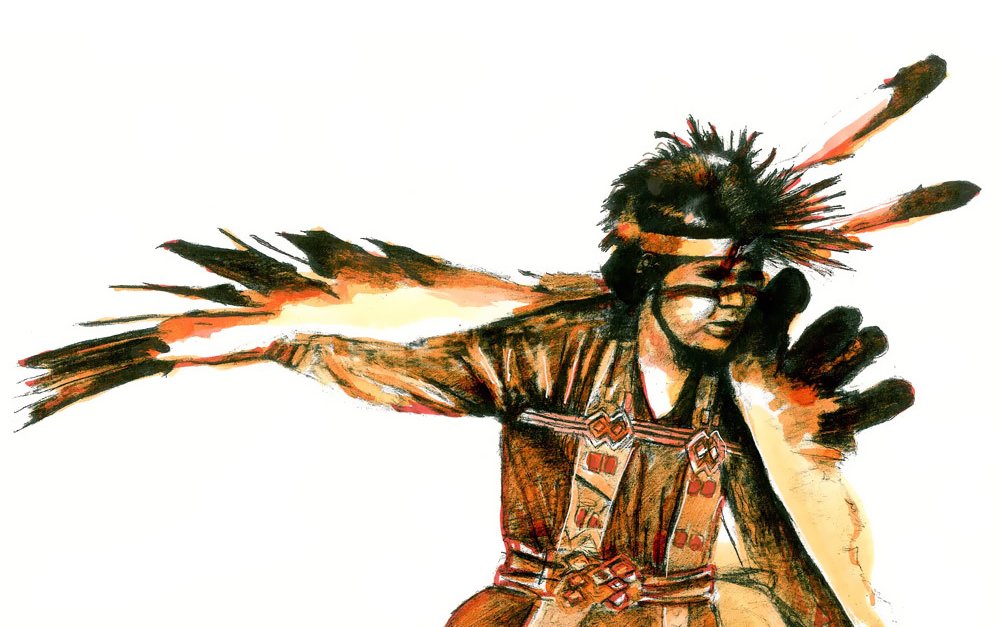 As the young man embarked on his journey east he choose to walk. He did have a magic flying cape but felt he would miss the meaning of this voyage if he took the easy way. He began at the coast and felt the power of the ocean at his back. Then he travelled over the magnificent mountains and felt their strength. He crossed the great prairies and felt the openness of sky touching land. He felt his heart open at each encounter. Finally he came to the land of forests and lakes and knew he was home. When he reached his tribal land he felt complete. His heart was filled with happiness and joy. His tribe welcomed him with open arms.
Snowy Owl and Shooting were happy to see their friend. As the three of them climbed the path to the Star Temple the night before the New Moon, Runs With described what he had experienced on his journey. The sisters knew intuitively that would be part of Sister Moon's message. As they settled into the sacred space all was quiet and still. Then Sister Moon spoke.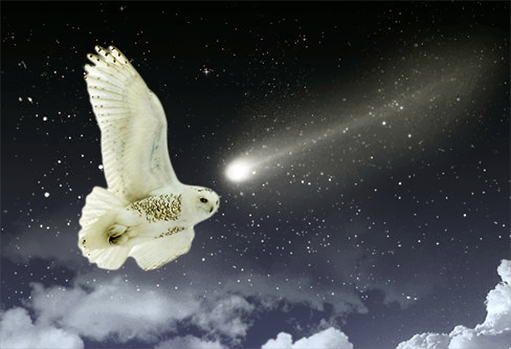 "Runs With The Salmon on your journey you experience being present in the now. Your busy mind became silent and you let your heart guide you. When you do that only the present moment is what is important. The mind rests and you experience the beauty of the Earth Mother in all her splendour. We have said before it is the heart that is wise. In the far away time the two leggeds have forgotten this. There is much conflict and aggression caused by the ego mind. Everyone wants to be "right' and will fight to be "right". That is the need the ego has to be in control and dominant. This New Moon cycle is asking the two leggeds to break free from the ego's control and enter the space of PRESCENCE. That is the realm of Great Mystery and Creator. There is no past, there is no future, there is only NOW. When you are heart centered you have found your home." Sister Moon continued "Please share this message so this Moon cycle will finally see the human kingdom coming into balance by being centered in the Compassionate Heart with Loving Kindness for all."
The three young people felt the power of this message but wondered if the two leggeds in the far away time would feel it too. They continued to sit in the Star Temple sending LOVE to all those in the far away time who had yet to awakening and loving support to those Souls who were shining THE LIGHT showing the way.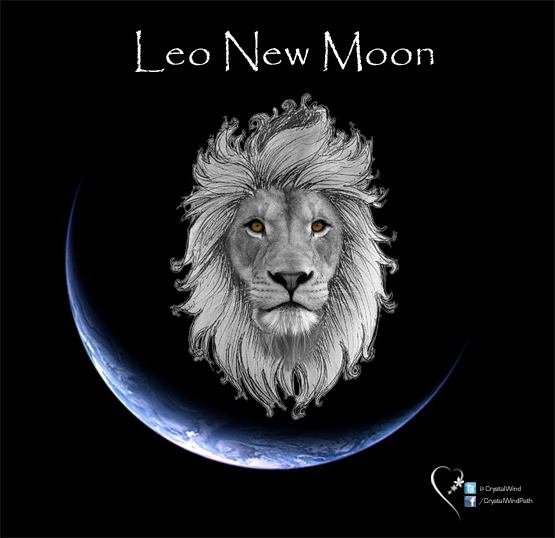 The New Moon in Leo carries these attributes; idealism, creative expression, self-assuredness, optimism, and generosity. The shadow side of Leo is vanity, boastfulness, egotism, pretentiousness, and overly dramatic. Whom does the latter remind you of? Without naming names. In terms of physical anatomy Leo (along with the Sun) rules the heart. But it is also associated with the ego personality. The key phrase for Leo is "I will'. That can be expressed as the ego will or Divine Will. This Moon cycle supports us all to release the egos need for control and move into our compassionate heart center.
This New Moon is at 10 degrees Leo 58 minutes and has a Sagittarius influence through its decant. To find the decant we take the 30 degrees of a sign and divide it into 3 groups. So for this Fire Sign 00 to 09 Leo is strongly Leo. 10 to 19 Leo has a Sagittarius overtone. 20 to 29 Leo has an Aries overtone. The Sagittarius overtone asks us why you believe what you believe. When you look into your heart you will KNOW what your truth really is. Saturn at 09 degrees Sagittarius is supporting us to create a strong foundation so we can follow our heart path. He is trine (ease and harmony) the Sun/Moon in Leo. And today at 1.49pm EDT the planet Mars (motivation and action) re-entered Sagittarius after his long visit to Scorpio (May 27 to Aug 02). Mars in Scorpio was supporting us to heal, release what no longer serves us, and embrace transformation. In Sagittarius (until Sept 27) he too supports us to follow our heart path without judgment or prejudice against others. And just a reminder Saturn is in his continuing square (motivation for change) with Neptune (11 degrees Pisces at this New Moon). What is true, what is not true, WHAT SHOULD NEVER BE TRUE. Neptune is also inconjunct (adjustment and letting go) the Sun/Moon in Leo (the ego vs the heart). A book I have always loved is "A Path with Heart: a guide through the perils and promises of a spiritual life" by Jack Kornfield. Loving Kindness is the motto.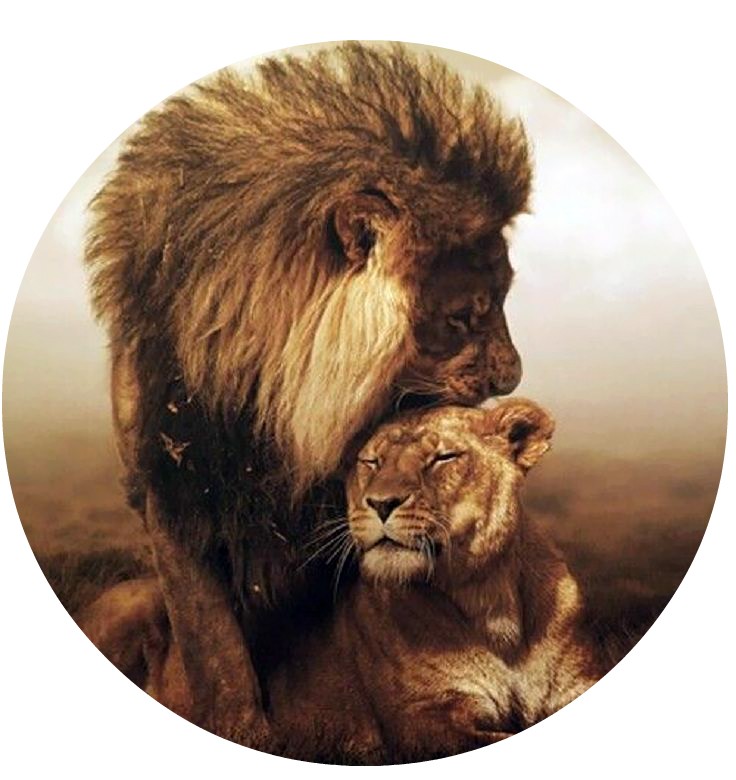 The planetary ruler of this New Moon is the Sun. He is both the traditional and Soul Centered ruler of Leo so is very prominent at this Lunation. Again the theme is being centered in the compassionate heart and releasing the ego's need for attention and drama. When you are heart centered you are Loving Kindness. As well as being inconjunct Neptune the Sun/Moon are inconjunct the South Node at 12 degrees Pisces. We are being asked to heal and let go of wounds that keep us stuck in the past. Since the New Moon has a Sagittarius overtone Jupiter also plays a part in this planetary dance. He is at 22 degrees Virgo and reminds us the Rainbow Bridge of Healing into Wholeness is waiting for us to cross, not just individually but collectively. But the Sun/Moon form a 40 degree aspect called a Nonagen or Novile with Jupiter. (The distance is 41 degrees 26 minutes so with range). This is considered a karmic aspect asking us to release ourselves from the bondage that old wounds create and cause us to repeat the same patterns. When we let go of the past we are free.
In the Northern Hemisphere we are still in the South Direction of the Medicine Wheel, the place of learning to trust our intuition, growth and expansion. This Leo New Moon is the Ripening Time. In the Southern Hemisphere you are in the North Direction, the place of sharing your knowledge and wisdom. For you this is The Rest and Cleansing New Moon. Astrologically the Sun and Moon are in the sign of Leo for both hemispheres.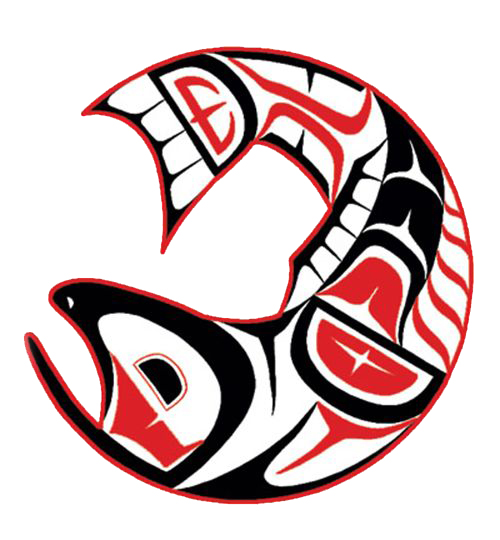 In the Northern Hemisphere our Animal Totem guide for this Leo New Moon is Salmon, a symbol for determination and perseverance to create new life. This Finned One teaches us any obstacles can be overcome if we connect to our inner strength and courage. Salmon never lets the Bears and other beasts stop it from reaching its goal of creation. Let Salmon guide you as you create the new through Love. Salmon teaches that the cycle of life and death leads to transformation and re-birth. Use this New Moon to heal and release the old and make room for the new. In the Southern Hemisphere your Totem guide is Otter, companionship and joyful sharing.
The Clan Mother who guide us is She Who Heals, guardian of the Eternal Flame of Love, the mysteries of life and death, and rites of passage. She is the keeper of serving the truth. She also is guardian of the healing plants and healing arts. You can call on her to support your own healing whatever that is. For more of her story read the 13 Original Clan Mothers or/and Earth Medicine both by Jamie Sams.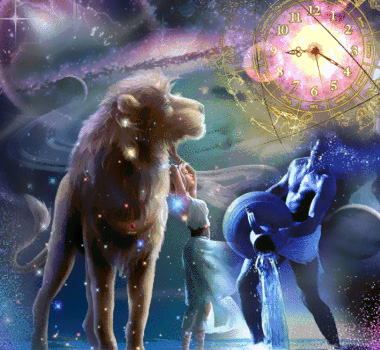 Leo and its opposite sign of Aquarius are found on the Tarot Constellation of Strength, the principle of Courage and Self Esteem. The theme for Leo is courage of your convictions and acknowledging the strength within. For Aquarius it is courage to be yourself and connecting to Source Energy, whatever that is for you. In this Lunation the Earth is in Aquarius and asks us to find a grounded spirituality in our life. This pairing is also about finding the balance between the material and spiritual planes. Remember we came into the physical to enjoy all the gifts being on this precious planet offers. Many humans, at this timing, have forgotten.
Leo and Aquarius are 5th Ray signs. That is the Ray of Concrete Knowledge and Healing. The theme of healing is very strong for this New Moon. Focus on what you want to heal, release, and transform in this Moon cycle and you will have lots of help from Creator and Great Mystery. The Archangels for this Leo New Moon are Raphael, the Shinning One who heals, and Mary, Divine Unconditional Love. Together they support us on the journey to being centered in the compassionate heart. Leo is also a First Ray sign, the Ray of Divine Will and Power. Love is the power. Archangels Michael, protector and spiritual destiny guide, and Faith, trust and belief in self are 1st Ray beings.
It is interesting I just read the story from last year's Leo New Moon. It is almost the same as this one. But I wrote this one without reading last year's. I guess Great Mystery wants us to hear it again. Maybe we will get it this time. When we are in our Compassionate Heart we experience PRESCENCE. When we are egocentric it prevents us from living in that Sacred Place.
Love and blessings to all,
Dale
---
Dale Osadchuk is an Artist, Spiritual Astrologer, and Transformational Counsellor and is available for consultations in Sharon (just north of Newmarket) Ontario, Canada in person or by telephone.
You are welcome to share this Moon information with others. Please send it in its entirety with Dale's contact information. Thank you.
© 2016 Dale Osadchuk
Reprinted with permission.
CrystalWind.ca is free to access and use.
"Would you consider a small gift of $11.11 ?" :)
ॐ Namasté - Blessings!

© 2008-2019 crystalwind.ca. All rights reserved.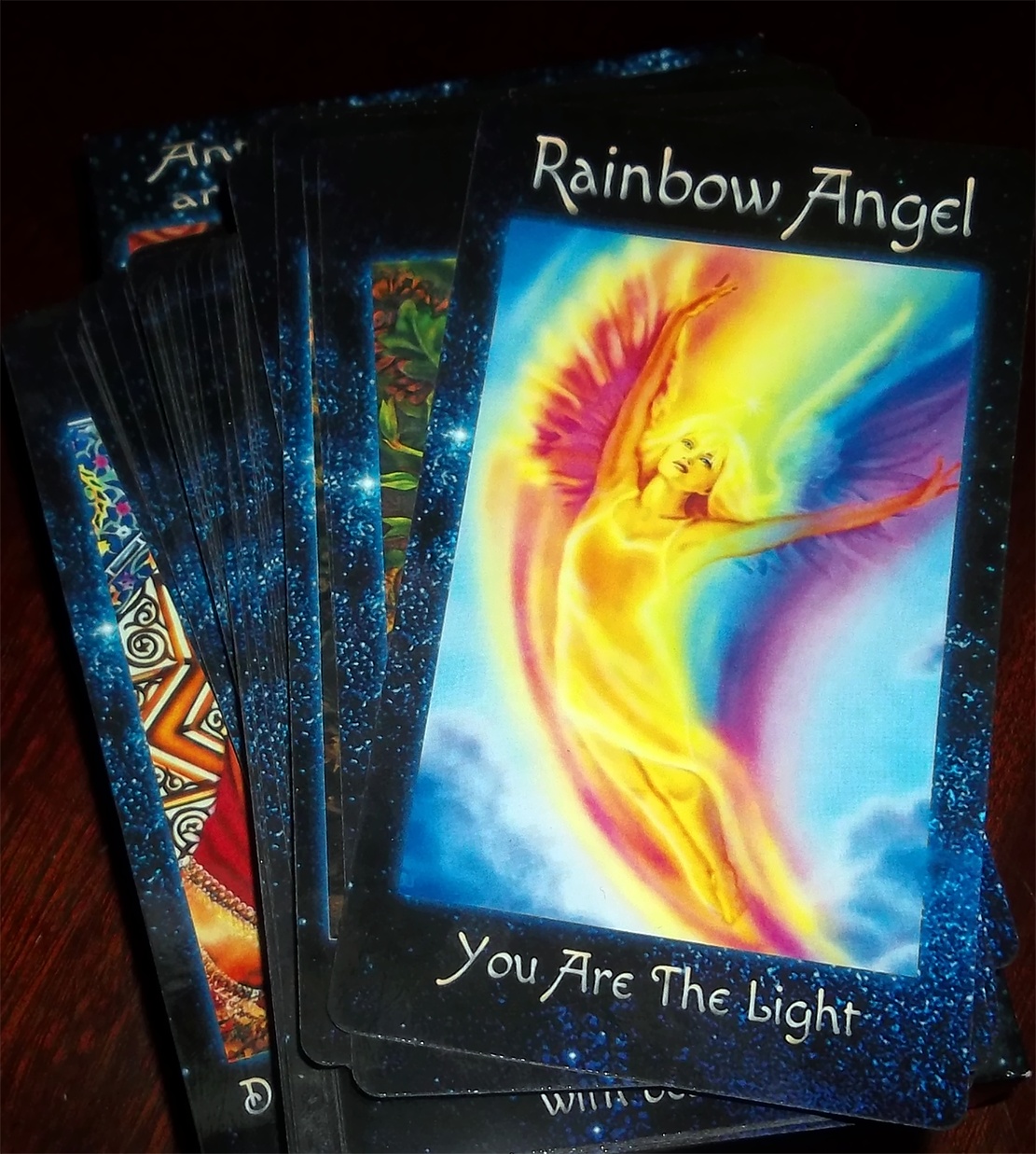 The Crystal Wind Oracle
Myth & Magic Card Deck!
Details Here!
NEW Expanded
Printed & Boxed!
Now with 58 cards!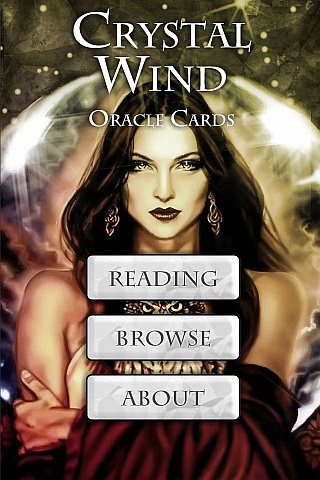 Cut Through The Illusions!
We have 1372 guests and no members online