Category: Astrology by Dale Views: 2395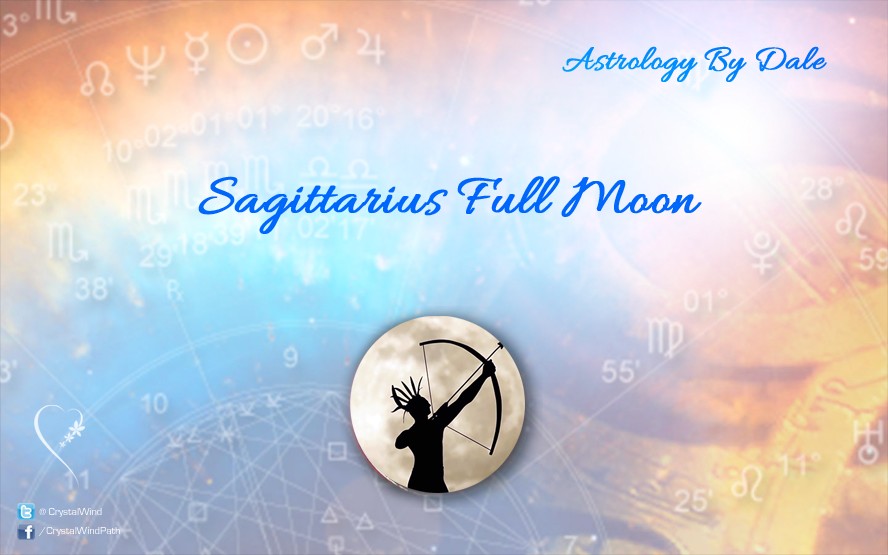 Dale Osadchuk
21 May 2016 at 2.14 pm PDT 5.14 pm EDT 10.14 pm BST (GMT summer time)
22 May 2016 at 5.14 am AWST Perth, Australia 7.14 am AEST Sydney, NSW, Australia)
As Snowy Owl and Shooting Star climbed the path to the Star Temple Grandfather Sun was still shining brightly in the west. The day had begun with the Cloud People covering the sky and they were concerned they would not be able to see Sister Moon in her fullness. They had been to visit the Shaman earlier and he told them Luna had a very important travelling companion at this Full Moon and the sisters hoped the skies would clear before darkness fell so they could see the celestial visitor rising with the Moon. And now their hopes had been answered as the Cloud People had disappeared.
As they settled into the center of the Star Temple they felt the last warm rays of Grandfather Sun before he set. The western horizon then became ablaze with gold and crimson. It was a glorious sunset. When darkness descended the sisters looked to the east and saw Sister Moon rising in her radiant fullness. And there was her companion, the Red Star, close enough they seemed to be embracing.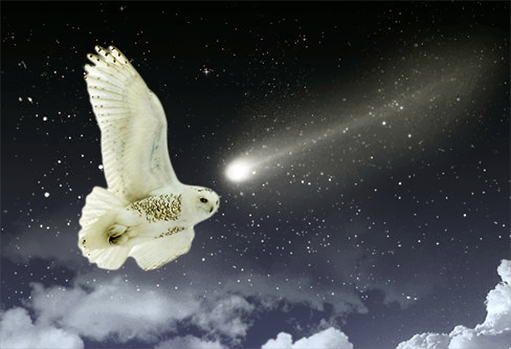 Sister Moon spoke in a gentle but firm voice. "Red Warrior Star has joined me to remind the two leggeds that the mind is intelligent but it is the HEART THAT IS WISE. He is asking you to begin a vision quest journey to travel to your inner being and discover the spiritual truth that all Great Mystery has created is of THE ONENESS. There is no separation. That is an illusion the mind has created through limiting beliefs. That is the illusion that creates conflict and hostility. This is most prevalent in the far away time in many ways. This Full Moon is the opportunity to come into alignment with Cosmic Truth. All of the Earth Mother's Kingdoms are all related. All of Great Mystery's Kingdoms are all connected. There is only The Oneness of All."
Sister Moon continued her message. "Red Warrior Star is the Wanderer who motivates you to take action. But he is on a backward journey so it is not outer action that is being supported. He is asking you to identify what stops you from following your HEART and living your spiritual truth. For the next three Moon cycles he will be guided by Snake Medicine, shedding the old that no longer serves you, so you can be free. His Sacred Guide will be The Phoenix, healing, transformation, and new life. This Full Moon begins the quest for connecting with your Heart's truth and being guided by your Soul's Wisdom. Go now Snowy Owl and Shooting Star and share this message. When enough people find their Heart Truth harmony will be what they find.''
The sisters continued to watch the dark sky as Sister Moon and Red Star rose higher. They were ready to begin the inner quest to Heart Harmony.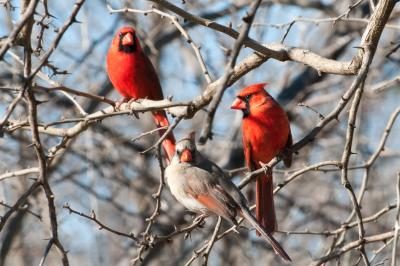 Nature is filled with wonder. As I was sitting out on our back deck with our puppy Prince waiting for the Full Moon story to be revealed three Cardinals seemed to be playing tag with each other through our trees (we have many trees). I looked up Cardinal in "Animal-Speak" and this is what spiritual teacher Ted Andrews says "Cardinals remind us…we always have the opportunity to renew our own vitality and recognize the importance of our own life roles". I would add to that recognizing our Soul Purpose Path. Very significant message considering our Full Moon story. The Universe is always giving us guidance if we just pay attention and are open.
The number three is significant in the planetary dance at this Full Moon. At the Taurus New Moon (May 06/07 depending on your time zone) we had a Grand Earth Trine (ease and harmony). It involved the New Moon (inspired beginnings) Jupiter Rx in Virgo (inner spiritual healing) and Pluto Rx in Capricorn (personal and universal transformation). Now the Grand Trine is found again but this time the planetary influence has changed. Grand Trines are Pyramid Power. Very potent for creating what you wish for in a positive way if that is your focus but just as powerful for creating what you do not want if that is your unconscious focus.
The players this time are Jupiter at 13 degrees Virgo now in direct motion (May 09 Jupiter moved direct). He is the ruler of the Moon/Mars conjunction at 01 degree Sagittarius. Jupiter is travelling with the North Node at 18 degrees Virgo (The Rainbow Bridge of Healing into Wholeness). They are trine (ease and flow) Pluto at 17 degrees Capricorn (transformation and Soul Purpose). The planet this time that completes the Grand Trine is Mercury at 14 degrees Taurus (focusing on what is of true value in your life). Mercury is stationary moving direct tomorrow May 22 at 9.20 am EDT. So his influence is significant. And he is the ruler of the Sun at 01 degree Gemini. The best way to work with this Earth Trine is to focus on the theme of "change your thoughts, change your life''. Identify what new spiritual directions you want to follow and visualize that quest within the Pyramid. Jupiter and the North Node will be tightly conjoined in Virgo June 18 to 25 supporting your new spiritual directions.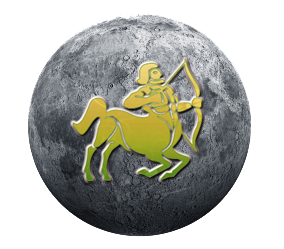 The Gemini Sun (thoughts and goals) also has a traveling companion. It is the Asteroid Vesta at 02 degrees Gemini. She is the Goddess of devotion and commitment to our spiritual truth. She is the Keeper of the Sacred Flame. It is the Spark of Divine Love that created the Oneness. We do not find that Divine Flame through the intellect. It is only found in our Sacred Heart. As we mentioned the tradition ruler of this pair in Gemini is Mercury. Change your thoughts, find your Heart. The Soul Centered ruler is Venus at 26 degrees Taurus (what is of true value) and she is sextile (easy opportunity) Chiron at 24 degrees Pisces (healing our wounds and the world wound). There are no more excuses. Healing and transformation are ours if we are willing.
But we are still dealing with that darned T Square that has Jupiter (13 degrees Virgo) opposite Neptune (11 degrees Pisces). Neptune asks what is true, what is not true, what can never be true. They are both square (motivation for change) Saturn at 14 degrees Sagittarius (spiritual truth or dogma). We have been dealing with this T Square since January giving us all plenty of time to release limiting beliefs that keep us stuck. You will know if you have managed to do that by the Gemini New Moon on June 04. We then have a Mutable Grand Cross with Venus, the Sun, and the Moon all at 14 degrees Gemini. A Grand Cross is breakthrough energy. If you are stuck in the past you will miss it.
Just one final note about Mars. He will be opposite (finding balance) the Gemini Sun (thoughts and perceptions) tomorrow May 22 at 7.17 am EDT. (On his current retrograde he is brighter than usual and will be until the end of June. Look for him in the east after sunset). When he opposes the Sun he begins a new Shamanic journey. The quest is connecting with your Heart Truth and Soul Wisdom. As part of this journey Mars will retrograde back into Scorpio on May 27 and the focus will be on deep healing and transformation. He moves direct on June 29 and re-enters Sagittarius on Aug 02. Mars only retrogrades every 26 months. Don't miss this opportunity for true transformation.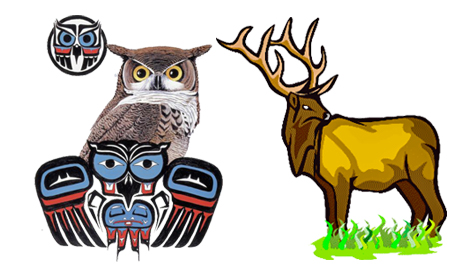 The Animal Totems for the Moon and Mars in Sagittarius are Elk, the strength of community and tribe, and Owl, the wisdom to know the truth. For the Sun and Vesta in Gemini our guide is Deer, sensitivity, compassion, and love. If you are caught in the challenging T Square between Jupiter, Neptune and Saturn call on these Totems to show you the way out. The Animal Totems for Neptune in Pisces are Cougar, spiritual power, and Wolf, the teacher who guides us through change so we become spiritual teachers. For Jupiter in Virgo it is Brown Bear, introspection, healing and the healer, and for Pluto in Capricorn it is Snow Goose, following your dreams and vision.
The Clan Mother guiding us for the Moon in Sagittarius is Gives Praise. She is the guardian of gratitude and giving thanks for the truth. She teaches us how to give and receive so we are in the flow of abundance. She teaches us to celebrate the dance of our life. The Clan Mother for the Gemini Sun is Storyteller. She is the guardian of the magical child and speaking our truth from a sacred point of view. She also teaches how to listen to what others are really saying. She teaches us how to know our true story and live it. For more of these Clan Mothers stories see the 13 Original Clan Mothers or Earth Medicine, both by Jamie Sams.
This Full Moon in Sagittarius is found on the Tarot Constellation of The Hierophant, the Wisdom Keeper. It is the principle of teaching what you have learned. Sagittarius is considered to be the teacher of the zodiac and learns by experience and hands on involvement. It is the 14th card in the Tarot and suggests new spiritual beginnings after the Transformation of card 13 has occurred. (This by the way is the Mars journey). The other energy of this Tarot Constellation is Taurus, the principle of balancing the physical world with a spiritual consciousness. It is the 5th card in the Tarot and is the number of dancing to the tune of a different drummer. Taurus asks us to find empowerment and spiritual balance in a sometimes crazy world. In our current Lunation the Taurus influence is Mercury, our thoughts and perceptions.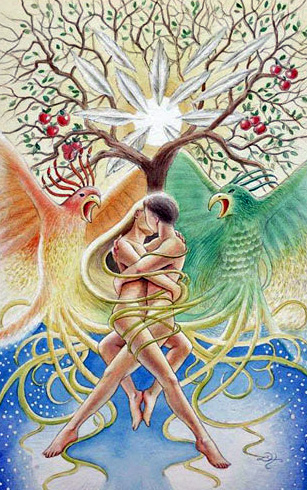 The Gemini Sun at this Lunation is active on the Tarot Constellation of The Lovers, relationship and choice. The theme is the urge to unite, the choice to love, ourselves in relation to each other. The other sign of this Constellation is Capricorn and its expresses the shadow of the urge to separate, the choice to fear, ourselves in relation to the world. Pluto currently in Capricorn will show us what we fear but also show us the Path of Transformation.
The Rays for the Moon in Sagittarius are the 4th Ray of Harmony through Conflict with Archangels Gabriel, transformation and resurrection, and Hope, faith and trust, as our guides. It is the Ray of the human kingdom. The next is the 5th Ray of Concrete Knowledge and Healing, with Raphael, the shinning one who heals, and Mary, Divine Unconditional Love, guiding us. That is the ray of current humanity. The final Ray Sagittarius is active on is perhaps the most difficult. It is the 6th of Idealism and Devotion. We can all see how conflict and dogma are continuing to be expressed in the world of the two-leggeds. Even the Rays have a shadow side. Mars and Neptune are both 6th Ray planets. The Archangels of 6th Ray are Uriel, peace and love, and Aurora Grace, gratitude and balance. You decide which Ray you want to guide you.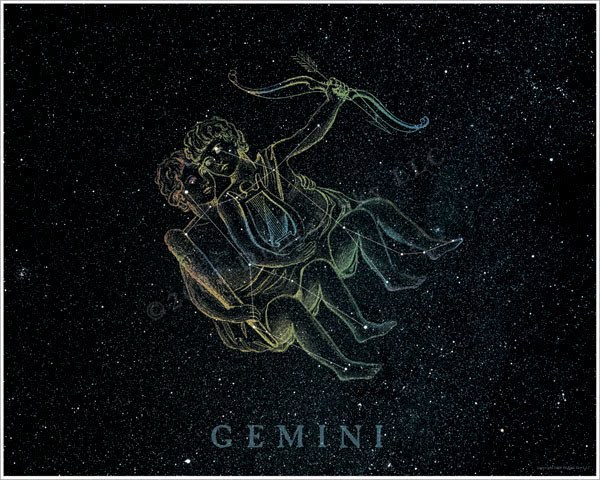 Gemini is only found on the 2nd Ray of Divine Love and Wisdom. The Sun at this Full Moon asks us to focus on Loving kindness and communicate with compassionate caring for all. The Archangel who guides us is Jophiel, creative power and vision. When you call on him he will assemble a legion of angels to help you manifest your greatest vision. Jophiel's feminine counterpart is Constance Christine, spiritual illumination. Call on all these Archangels of the Sagittarius Moon and Gemini Sun to support you as walk the truth of who you really are.
Wishing you all well at this very active and complex Full Moon. May you find inner balance and harmony so you can walk your spiritual path in truth and with Heart Wisdom. This is the Full Moon that celebrates the Wisdom of Buddha, balance within.
Blessings Dale
---
Credit
Dale Osadchuk is an Artist, Spiritual Astrologer, and Transformational Counsellor and is available for consultations in Sharon (just north of Newmarket) Ontario, Canada in person or by telephone.
You are welcome to share this Moon information with others. Please send it in its entirety with Dale's contact information. Thank you.
© 2015 Dale Osadchuk
Reprinted with permission.
CrystalWind.ca is free to access and use.
"Please consider a small gift of $11.11 or $22.22 or $33.33
$44.44 or $55.55 or $77.77 or $88.88 or $111.11."
ॐ Namasté - Blessings!

© 2008-2020 crystalwind.ca. All rights reserved.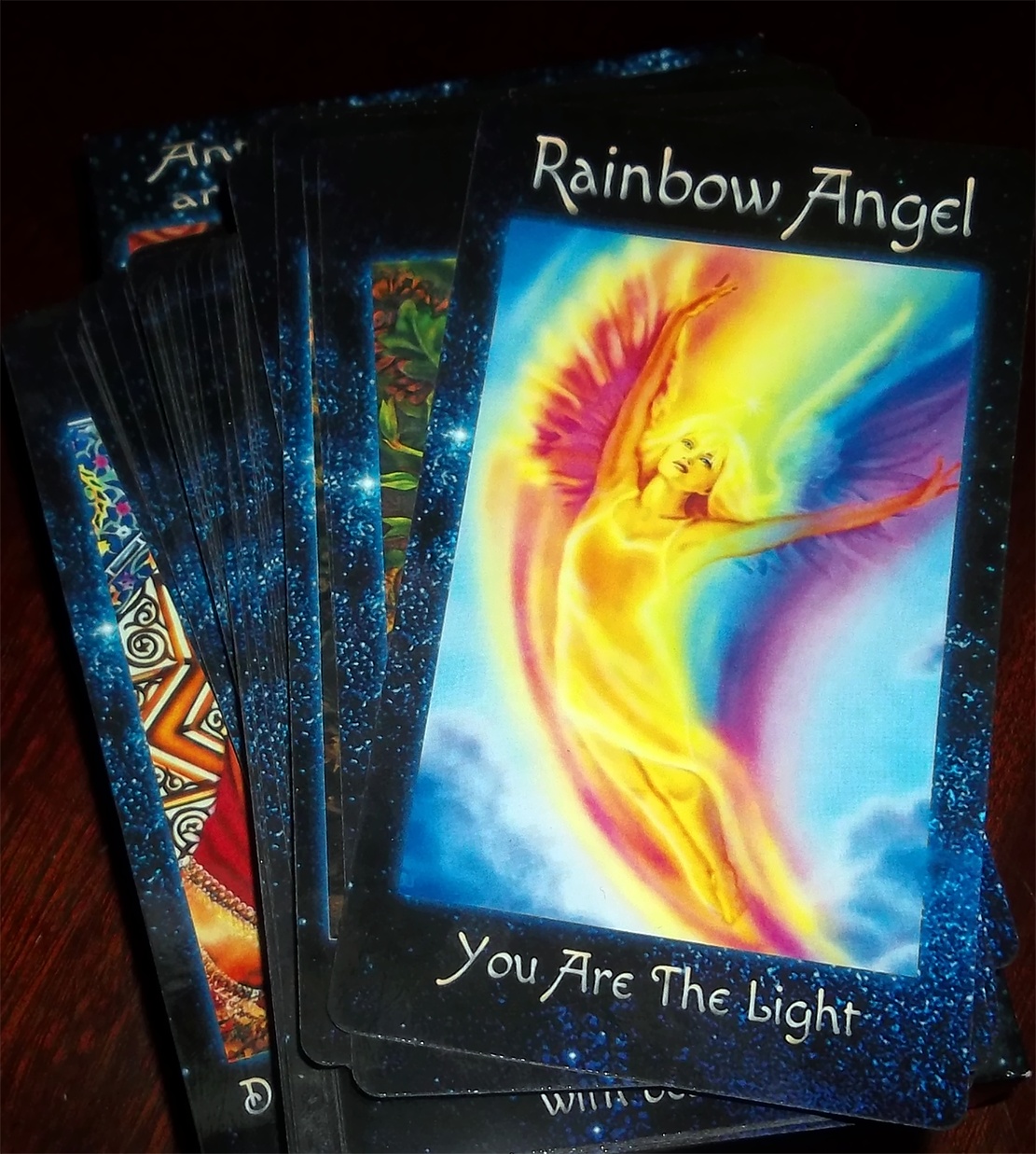 The Crystal Wind Oracle
Myth & Magic Card Deck!
Details Here!
NEW Expanded
Printed & Boxed!
Now with 58 cards!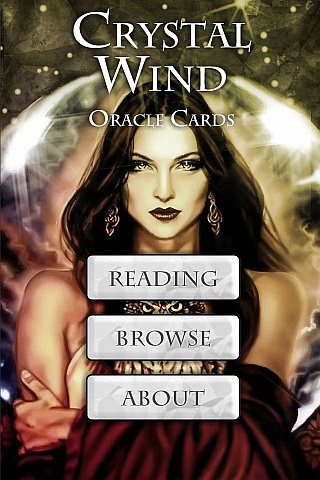 Cut Through The Illusions!
Who is Online Now
We have 1563 guests and no members online