Category: Astrology by Dale Views: 3156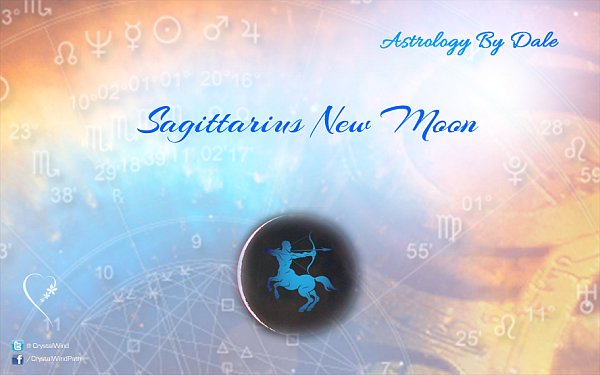 Dale Osadchuk
29 Nov 2016 at 4.18 am PST 7.18 am EST 12.18 pm GMT
8.18 pm AWST Perth, Australia and 11.18 pm AEDT Sydney, NSW, Australia
As the sisters climbed the path to the Star Temple they were each thinking about the many Moon ceremonies they had celebrated in the past. It had been a wonderful journey and they had gained much knowledge in how to share Sister Moon's messages so that true change would happen in the world. As Snowy Owl and Shooting Star made their way to celebrate the Long Snows New Moon they recalled many years ago when they had found the young fawn Dancing Rainbow who had been separated from her Deer Tribe. "Remember" said Shooting Star "We could not return her to her Tribe because of the snow so we brought her to the Elk Clan and they took her in as one of their own. The next Long Snows New Moon after that we found the Deer and Elk Clans living in harmony. Dancing Rainbow was the Bridge." Snowy Owl replied "I wonder if they are still living in peace and unity?"
As the young women entered the Star Temple they were about to receive the answer. There was Dancing Rainbow Deer with her sons and daughters ready to greet them. They had created a new tribe of Elk and Deer united. Snowy Owl and Shooting Star were elated that their decision many Moons ago had led to this New Way of Being. Sister Moon spoke with gentleness but clarity.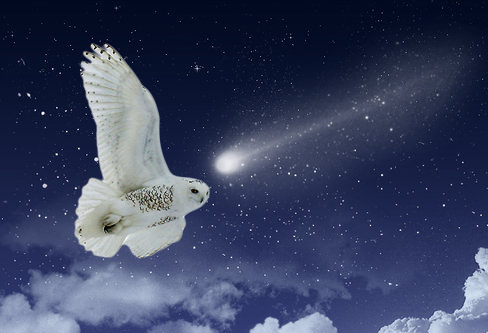 "I asked Dancing Rainbow Deer to come to greet you so you could see your kindness and intuitive guidance from that time long ago allowed two tribes who thought they were different join together in friendship, compassion, unity, and love. In the far away time the human kingdom has forgotten Sacred Law. That all Great Mystery has created is part of the Oneness of All. This New Moon is about releasing the old ways of conflict and separation and walking across the Rainbow Bridge of Healing into Wholeness."
Sister Moon continued "The last Moon cycle was about releasing the old and embracing a New Way of Being. This Moon cycle is about living your spiritual vision and creating understanding in the world. It is only the ego mind that perceives separateness. When you are Heart Centered there is no "us verse them". There is only Love. And the message to the two leggeds in the far away time is YOU ARE ALL SPIRITUAL BEINGS. When you truly remember and embrace that peace and harmony is the result."
The story of Dancing Rainbow first came through in 2008. I think it is my favorite and it is still so relevant. We do need to remember there is no separation when we are Heart Centered. It is the ego mind that creates barriers and conflict. This New Moon is asking us all to continue our journey to that NEW WAY OF BEING and shine our special light out into the world.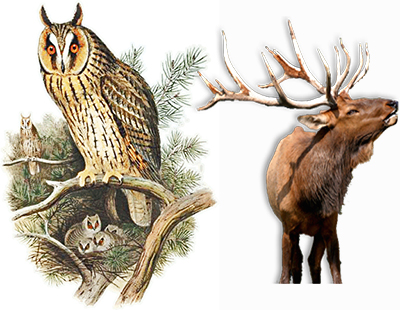 As our story told us in the Northern Hemisphere this is the Long Snows and Long Nights Moon. It is the last New Moon of the West Direction of our Medicine Wheel, the place of adulthood, personal responsibility, and looking within to find our power. Our totem guides are Elk, strength, and Owl, wisdom (more about these Totems later). Dec 21 is our Winter Solstice when we enter the North Direction, the place of solitude, patience, and time to share the wisdom we have gained as we have traveled the Wheel. In the Southern Hemisphere this is the Flowering Time Moon. This is the last New Moon of the East Direction for you, the place of inspired new beginnings. Your Totem guide is Deer, compassionate love. On Dec 21 you enter Summer Solstice and the South Direction of your Medicine Wheel, the place of expansion, growth, and listening to your intuitive guidance.
At this new Moon the Sun/Moon are located at 07 degrees Sagittarius 43 minutes. They are traveling with the Asteroid Juno (relationship) at 07 degrees Sagittarius 54 minutes. We are being asked to spiritualize all our relating. Not just to other people but also to Great Mystery and all it has created. Sagittarius is the sign that lives in the Milky Way of our Galaxy. A place of thousands and thousands wondrous Starry Ones. A place of mystery and great beauty. The Sun/Moon and Juno are square (motivation for change) the South Node at 08 degrees Pisces and Neptune at 09 degrees Pisces (releasing the wounds from the past and breaking free from deception) and also square the North Node at 08 degrees Virgo (The Rainbow Bridge of Healing into Wholeness). Usually this would be a T Square (feeling backed into a corner) but the Earth at 07 degrees Gemini is a doorway. She is offering us support to live our NEW WAY OF BEING and choose to embrace love and unity as opposed to fear and separation.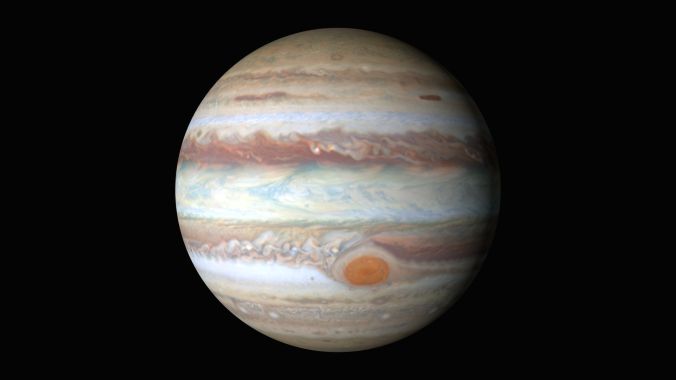 Jupiter at 16 degrees Libra is the traditional ruler of this New Moon. He is sextile (easy opportunities) Saturn at 17 degrees Sagittarius (strengthening our spiritual foundation). Jupiter is the planet of luck and blessings but he also exaggerates whatever negatives we are focused on. He is Square (motivation for change) Pluto at 15 degrees Capricorn (transforming society) and Venus at 20 degrees Capricorn (self-responsibility and empowerment in the world). They in turn are square (finding new ways of doing things) Uranus at 20 degrees Aries (breakthrough to the new) the dwarf planet Ceres at 21 degrees Aries (unconditional acceptance of self) and dwarf planet Eris at 22 degrees Aries (purposeful action). This is a T Square but Pluto and Venus are sextile (new opportunities) Chiron at 20 degrees Pisces (healing our own wounds and the world wound). Notice how I focus on the positives.
Having said that Chiron is square Saturn in Sagittarius (limiting thinking and beliefs) and also square Mercury at 25 degrees Sagittarius (limited thinking). Sagittarius can be a free thinker or dogmatic in its beliefs. The good news there is a way out here as well. Saturn and Mercury in Sagittarius (spiritual consciousness) are trine (removing obstacles) Uranus, Ceres, and Eris in Aries (breaking through to the authentic self). So if you remain stuck in old beliefs at this New Moon it is you choosing to stay stuck. The Universal Dance is giving us many doorways to walk through to that NEW WAY OF BEING.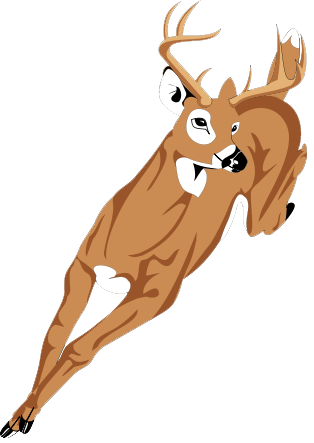 Deer is the Animal Totem for the Earth in Gemini at this Lunation. Earth is also the Soul centered ruler of the Sagittarius New Moon. Earth in Gemini asks us to heal duality and the conflicts the ego mind likes to engage in. Deer is sensitivity, compassion, and LOVE. As we mentioned earlier The Earth in Gemini also symbolizes the choice to unite and live in harmony.
There are two Animal Totems for the Sun/Moon meeting in Sagittarius. Elk, stamina and strength, is a symbol for our community and its support. Sometimes community can be closed minded. What we all need to recognize is we are now a world-wide community and like our story of little fawn we need to take care of those who need our love and support as they step onto the path of the new. The second Animal Totem for Sagittarius is Owl, a symbol for Wisdom and Truth. But Owl also represents the wisdom to see through deception and know what is true, what is not true, and what can never be true. That was the theme of the ongoing Fourth Quarter Square (revision and realignment) of Saturn in Sagittarius and Neptune in Pisces from November 2015 and to Sept 2016. Owl has been working overtime. The Fourth Quarter Square asked us to release what is not working (limiting beliefs) and focus on what is workable (Universal Truth we are All One).
The Tarot Constellation this Sagittarius New Moon activates is The Hierophant; the principle of teaching and learning. Sagittarius is the 14th Tarot card. In traditional decks it is usually called Temperance which means moderation. In modern decks it is called Alchemy, transforming lead (the material plane) into gold (the spiritual plane). Sagittarius is mutable fire. It asks us to visualize our spiritual path and feel it passionately. In my experience the sign of Sagittarius is the best manifester in the Zodiac. But as the saying goes "be careful what you wish for". Whatever you wish for (and New Moons are for wishing) make sure it is for the highest good of all.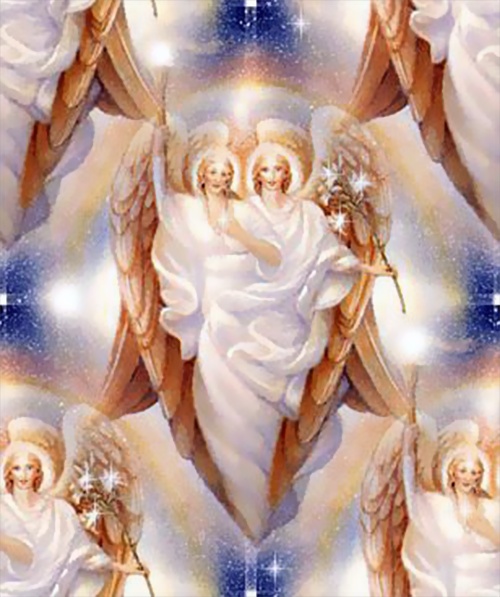 This New Moon in Sagittarius is active on three of the 7 Rays (Soul Centered Astrology by Alan Oken). It begins on 4th Ray of Harmony Through Conflict with Archangels Gabriel, transformation and resurrection, and Hope, faith and trust as our guides. The next is 5th Ray of Concrete Knowledge and Healing, with Raphael, the shinning one who heals, and Mary, Divine Unconditional Love, guiding us. That is the Ray of current humanity so there is hope for us. The final Ray Sagittarius expresses is perhaps the most difficult. It is the 6th of Idealism and Devotion. We can all see how that continues to be expressed in the world right now in a dogmatic way. Even the Rays have a shadow side. The Archangels of 6th Ray are Uriel, peace and love, and Aurora Grace, gratitude and balance.
The Clan Mother for this Sagittarius New Moon cycle is Gives Praise. She is the guardian of giving thanks for the truth and making space for abundance. She teaches us to be grateful for all the lessons that strengthen our Inner Selves. She reminds us to acknowledge our circle of blessings and to celebrate the precious gift of life. For more of her story read the 13 Original Clan Mothers or Earth Medicine both by Jamie Sams. Gives Praise guides us during this Sagittarius Moon cycle until the Capricorn New Moon of Dec 28/29 (depending on your time zone).
Wishing you all well on your journey to that NEW WAY OF BEING. And remember to ask for help if you lose your way. The Animal Totems, Archangels, and Great Mystery will always respond and support you when asked.
Blessings Dale
---
Dale Osadchuk is an Artist, Spiritual Astrologer, and Transformational Counsellor and is available for consultations in Sharon (just north of Newmarket) Ontario, Canada in person or by telephone.
You are welcome to share this Moon information with others. Please send it in its entirety with Dale's contact information. Thank you.
© 2016 Dale Osadchuk
Reprinted with permission.
CrystalWind.ca is free to access and use.
"Would you consider a small gift of $11.11 ?" :)
ॐ Namasté - Blessings!

© 2008-2019 crystalwind.ca. All rights reserved.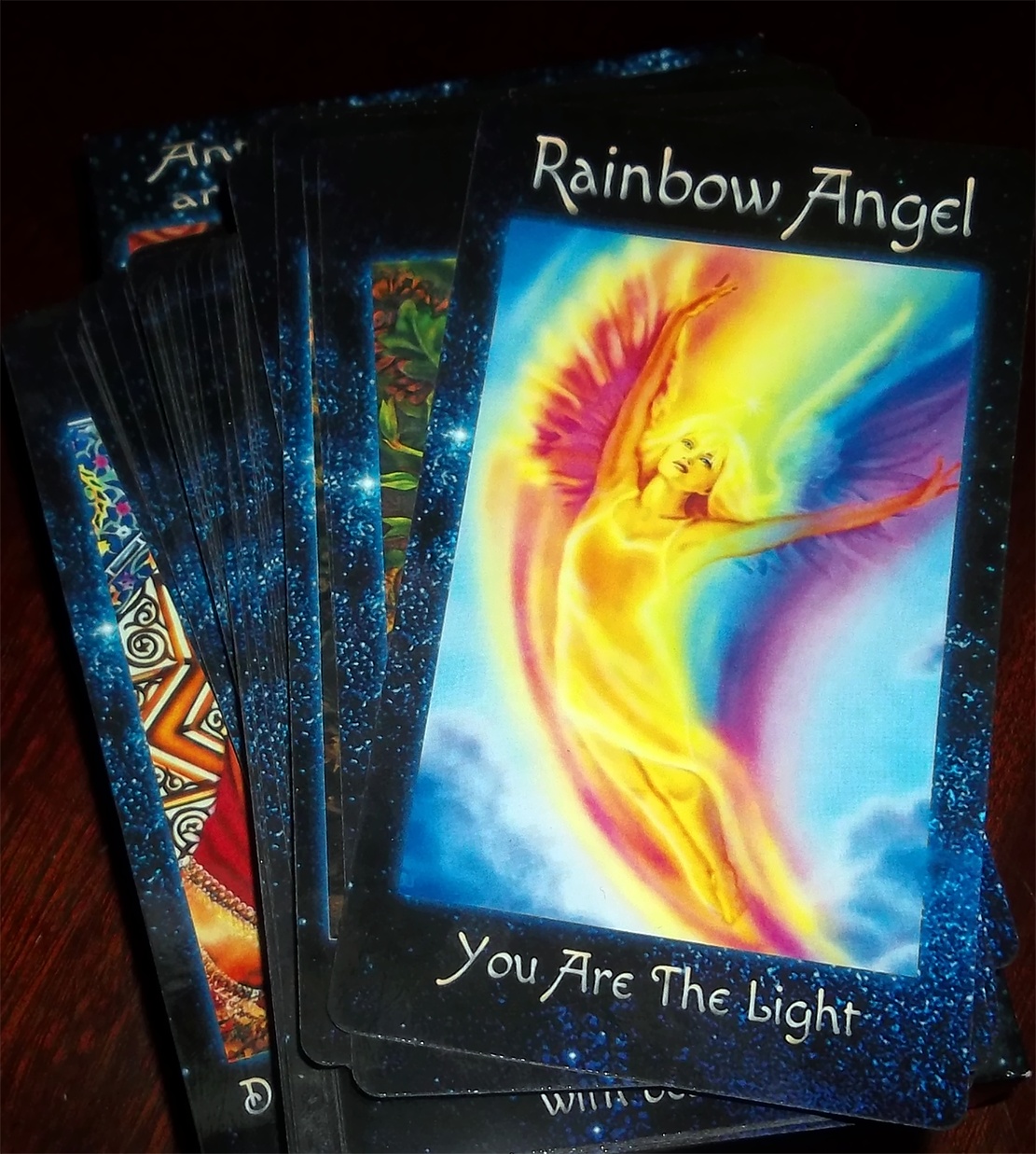 The Crystal Wind Oracle
Myth & Magic Card Deck!
Details Here!
NEW Expanded
Printed & Boxed!
Now with 58 cards!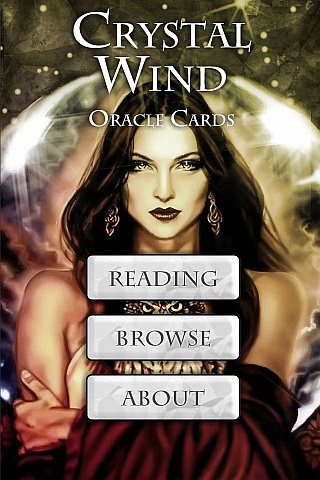 Cut Through The Illusions!
We have 1375 guests and no members online