Category: Astrology by Dale Views: 3081
Each year carries a Universal Vibration and 2016 is a 9 year. Nine is the number of completion and release to create space for the new that is waiting to manifest. It is the Tarot Constellation of The Hermit: the principle of introspection and personal integrity. Astrology, Numerology and Tarot are all divination systems that are interconnected. The Astrological signs of this Constellation are Virgo (The Hermit card) and Pisces (The Moon card). Given the planetary dance in 2016 these energies are significant. But first let us continue describing The Tarot Constellation of The Hermit.
In the early 90s I frequented a spiritual book store called New Age Books (I actually worked part time for the store and did astrological readings there from 1993 to 2003). I purchased many books during those years but one is still a favorite. Tarot Constellations by Mary K Greer links astrology, numerology, and Tarot. (It is no longer in print but there is a revised edition called "Who Are You in the Tarot" that is currently available). She describes the Hermit card and Virgo as "completing karma through service, looking within, The Seeker" and The Moon card and Pisces as "completing karma through evolution, Journeying Within, The Source". Here is how she describes the 9 vibration. "Your Hermit Year is a year of introspection: you look back at where you've been and forward to where you're going… what is the light that illuminates your path?" We are completing the lessons we have been working on since 2007 (the last Universal 9 year).
In many Tarot decks The Hermit is shown as a very old man walking with a staff and holding a lantern out in front of him to illuminate the future path. But he is looking behind himself to see what he is leaving. In a sense he is in transition. Not quite yet having released the past in order to step into the future. Our planet Mercury (our thoughts and perceptions) echoes this theme at the turning of the year. He is at 29 degrees Capricorn Dec 31/Jan 01. The 29th degree is a completion energy. Capricorn is practical and disciplined but also likes to be in control. Ask yourself what am I trying to control in my life and how can I release that need? Control just might be the biggest illusion of all. Breaking through illusion is a huge issue in 2016 especially when Saturn in Sagittarius (beliefs and idealism) squares Neptune in Pisces (illusion or illumination) from June to September 2016. We are already under that influence since these two planets entered their Fourth Quarter Square (revision and realignment) in late November 2015. They are major players for the coming year.
Going back to Mercury in Capricorn we have the mythology of the Roman god of portals, Janus, who had two faces looking in opposite directions, one to the past and the other to the future. The month of January is derived from his name. So Mercury (our thoughts) is asking us to be introspective and focus on our personal integrity. The planet of the mind enters Aquarius (innovative thinking) for a brief stay from Jan 01 to Jan 08. But he goes on one of his retrograde journeys Jan 05 to 25 asking us to redefine our focus. Most of his retrograde is in Capricorn (Soul Purpose). It is time to stop being caught "in between the worlds" and identify what our new path is. 2016 is about healing and releasing the past so we can step into the future with clear vision and commitment to our Soul Purpose. The retrograde shadow began on Dec 19, 2015 and when Mercury re-enters Aquarius on Feb 13 he also clears his shadow period. While he visits Aquarius (until Mar 05) we are being supported to share our healing gifts with the world.
Mercury usually retrogrades (revision time) three times a year but in 2016 it will be four times. Here are the dates for the next retrograde periods. April 28 to May 22 in Taurus. Aug 30 to Sept 22 in Virgo. Dec 19, 2016 to Jan 08, 2017 in Capricorn and Sagittarius. Most of his retrograde time is spent in earth signs. The focus is on revising our sense of security and changing from material gains to feeling supported by Spirit to follow our Soul Purpose Path with success and prosperity.
Back to the Tarot Constellation of The Hermit and our 9 year. Virgo is the 9th sign in the zodiac wheel. On a personality level Virgo is analytical, practical, detail oriented, and methodical. That comes from Mercury (the thinking rational mind) being its traditional ruler. So the Mercury retrograde periods in 2016 are very influential. Virgo also has a reputation for being a perfectionist and finding fault with anything that is not perfect. Perfection is another illusion that needs to be released. We have a plaque hanging at our back door that is a perfect affirmation for this 9 Virgo influence. "Being happy doesn't mean everything is perfect, it means you decide to see beyond the imperfections". But Virgo also has a spiritual side. It rules healing and mind (thoughts and perceptions) body (physical and emotional issues) and spirit (essence self) integration. We have been calling Virgo the Rainbow Bridge of Healing into Wholeness. When the Moon (Soul Centered ruler of Virgo) visits Virgo each Moon cycle in 2016 the Rainbow Bridge is the gift.
For the planetary dance in 2016 Jupiter (expansion and growth of our spiritual vision) carries the healing power of Virgo. He entered the 9th sign on Aug 11 2015 and became the Rainbow Bridge of Healing into Wholeness. Jupiter will continue to visit Virgo until September 09, 2016. He too is going on a retrograde journey on Jan 07, 2016 at 11.40pm EST two days after Mercury begins his backward motion. When the outer planets (Jupiter to Pluto) move retrograde we feel the energy most acutely for a week or two. I do not us the retrograde shadow period for these planets. But like all retrogrades (backward motion) it is revision time. With Jupiter it is time to redefine your vision of being of spiritual service (Virgo). Jupiter will be retrograde until May 09, 2016. What is significant here for this retrograde the traditional ruler Mercury is also retrograde in Capricorn (Soul Purpose) until Jan 25 asking us to redefine our thoughts and perceptions.
Spiritually the planetary ruler for Virgo and the Jupiter journey is Chiron (the wounded healer) in Pisces (the world wound). Pisces is the Moon card in the Tarot Constellation of The Hermit: introspection, personal integrity, and being guided by Source or Great Mystery. Will we see Healing in the world during this Jupiter retrograde journey for the next four months? It will be interesting to watch what happens for Neptune (illusion or illumination) is also in Pisces (the world wound) and as we mentioned earlier Saturn in Sagittarius (higher consciousness) will be in square aspect (motivation for change) with Neptune in Pisces (The Oneness) from June to September 2016.
We are working with strong mutable energy in 2016. Mutable requires flexibility, adaptability, and a willingness to release and let go what is no longer of value. Mutable signs ask us to clear the old, go with the flow and prepare for the new. The planets in Mutable signs are Jupiter (Virgo) Saturn (Sagittarius) Chiron and Neptune (both in Pisces). Mars (action) will begin his retrograde journey in Mutable Sagittarius on April 17. 2016. Mars only retrogrades once every 22/23 months so his backward journey is significant. Shamanic Astrologer Daniel Giamario calls Mars retrograde in Sagittarius the Vision Quester. Sagittarius is associated with Higher Consciousness. Mars will be retrograde until June 29. He enters his retrograde shadow on Feb 18 at 23 degrees Scorpio (healing, transformation and release). He then enters Sagittarius (higher consciousness and vision quest) on Mar 05 and turns retrograde on April 17, During the Mars retrograde he will re-enter Scorpio (healing, transformation, and release) on May 27 and move direct (still in Scorpio) on June 29. He finally re-enters Sagittarius on Aug 02 and clears his retrograde shadow on Aug 22. So we can say this Mars journey is to release what no longer serves us (Scorpio) so we can live our spiritual vision (Sagittarius).
Of course there are other significant shifts that the personal planets (Sun, Moon, Mercury, Venus, and Mars) will make in 2016 but I have given you a preview of the outer planetary influences. What about Uranus in Aries and Pluto in Capricorn? They have been prominent players since the summer of 2011 asking us to "make a decision, take action, break free from the old, and break through to the new". Their First Quarter Square was what that theme was. They exactly squared each other 7 times with the first being June 24, 2012 and the last being March 16, 2015. But they are not quite done yet. For Jan and February 2016 they are still within range of that square. It is the aspect that motivates us to change and find new ways of doing things.
Jupiter will enter Libra (expansion and growth of our relationship vision) on September 09, 2016 and will be visiting the sign of justice and balance until Oct 10, 2017. But in November20i6 he activates Pluto in Capricorn (government and society) by square (finding new ways of doing things) and in Dec 2016 he opposes Uranus in Aries (finding balance and new beginnings). So their First Quarter Square is reactivated. It will be interesting to see what happens with the US election. Jupiter is the planet of higher consciousness or dogma and doctrine. Libra is the sign of balance and fairness for all.
So 2016 is a most interesting year of completion and release. I like the Abraham Teaching (Esther Hicks) that life is a river. It is time to stop paddling upstream against the current (other people's expectations) turn your canoe (you) around and go with the flow downstream to your authentic self. Going with the flow is the theme for 2016.
To find your personal year for 2016 add your month and day of birth and then add 9 to the result. In "Who Are You in the Tarot" Mary K. Greer describes the energies for your personal year. Blessing everyone on your journey in 2016.
Dale
---
Dale is available for astrological consultations. To contact her you can e-mail her at or via telephone at 905-589-0192. You can also find Dale's articles on www.facebook.com www.TheRisingSun.ca and www.crystalwind.ca
Copyright Dale Osadchuk 2016. You are welcome to share this Moon information with others. Please send it in its entirety with Dale's contact information. Thank you.
Reprinted with permission.
CrystalWind.ca is free to access and use.
"Would you consider a small gift of $11.11 ?" :)
ॐ Namasté - Blessings!

© 2008-2019 crystalwind.ca. All rights reserved.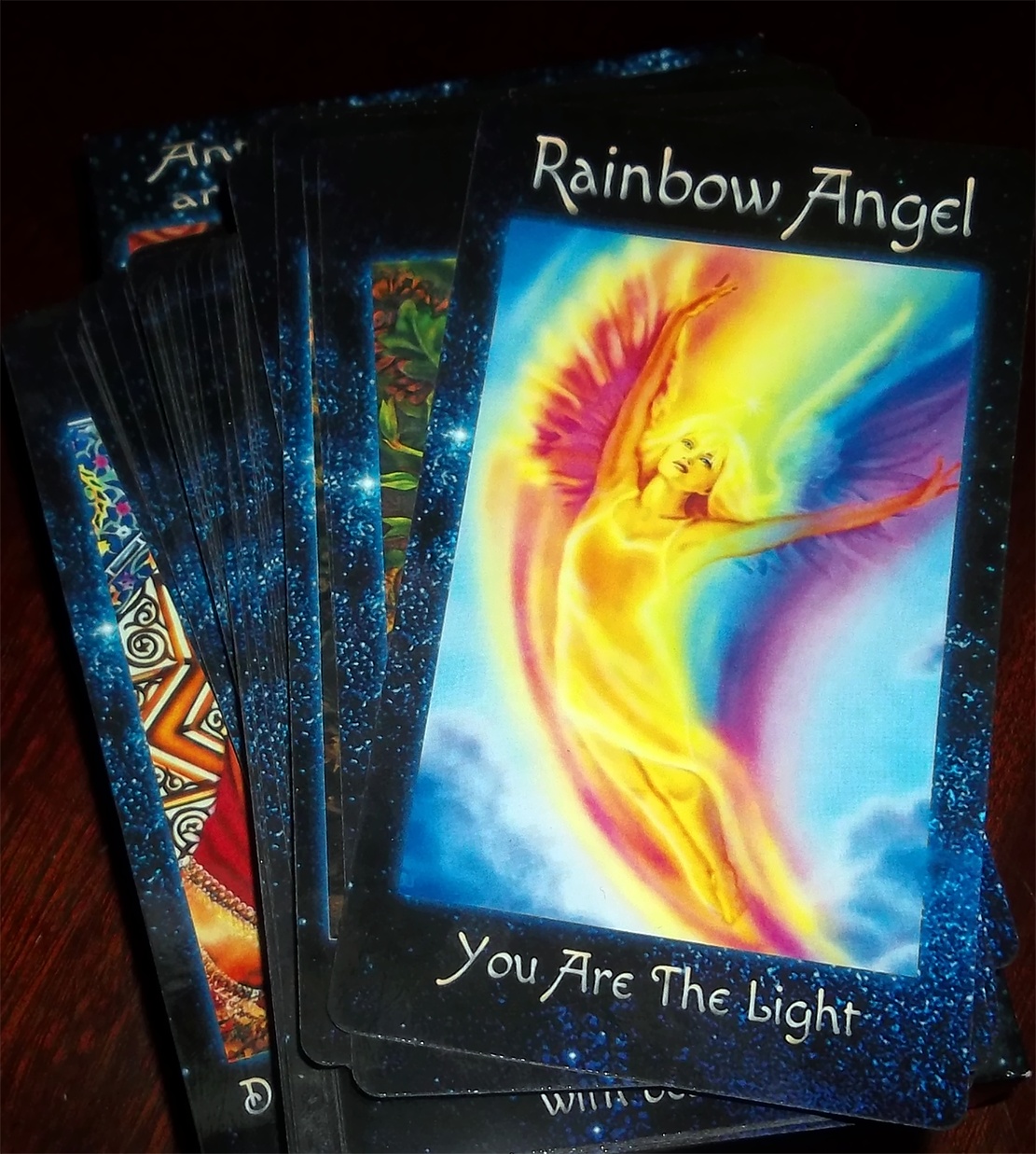 The Crystal Wind Oracle
Myth & Magic Card Deck!
Details Here!
NEW Expanded
Printed & Boxed!
Now with 58 cards!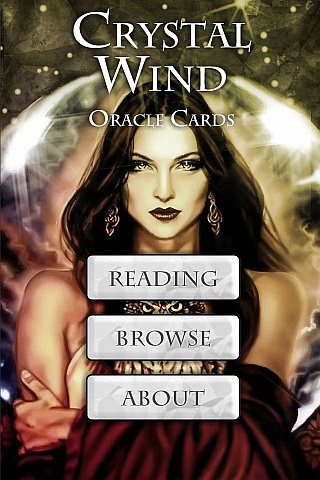 Cut Through The Illusions!
We have 1263 guests and no members online