Category: Astrology by Dale Views: 3451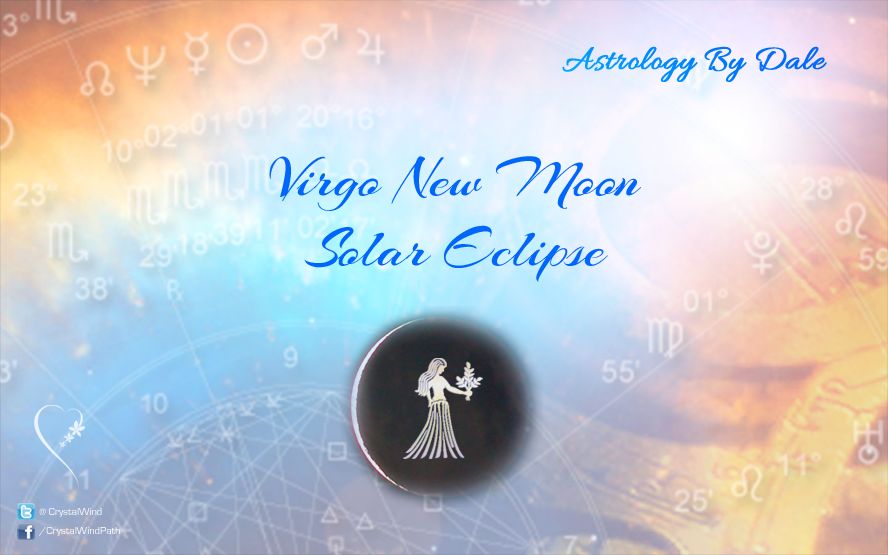 Dale Osadchuk
01 September 2016 at 2.04 am PDT 5.04 am EDT 10.04 am BST (summer time GMT)
5.04 pm AWST Perth, Australia 7.04 pm AEST Sydney, NSW, Australia
Most often Snowy Owl and Shooting Star would go to visit the Shaman's Cave before a Moon ceremony to receive his guidance. But here in the North Country it was harvest time so they had been busy helping their tribe prepare for the coming autumn and following winter. They had not had time to visit the Shaman to hear his message. As the sisters climbed the path to the Star Temple this night it was dark. Grandfather Sun was still below the eastern horizon. Since this was the time of the Dark New Moon they did not have Luna's light to show the way but they knew the Path so well climbing it in the dark was not an issue. They were in for a surprise when they reached the Star Temple. There on a branch of the Standing One who guarded their magic flying capes was Little Owl. He was Snowy Owl's sacred guide and when he appeared the young women knew they were about to go on a journey.
Little Owl said "Sister Moon has sent me to guide you to a place where you will see her as she crosses the face of Grandfather Sun. Go now, put on your magic capes, and follow me." The sisters complied and the Winged One with the heart shaped face led them east flying to the coast of Turtle Island and then across the great ocean. As they travelled Grandfather Sun was rising in the east. They felt the warmth of his rays on their faces. Suddenly Little Owl turned south until they came to a vast land where they landed softly by a huge lake. The sisters could see the reflection of Grandfather Sun sparkling in the calm waters. As they watched that reflection they saw a shadow moving across the Sun. It was the Dark Moon. Luna's Face almost covered Grandfather but not completely. There was a ring of fire surrounding her. It was breathtaking.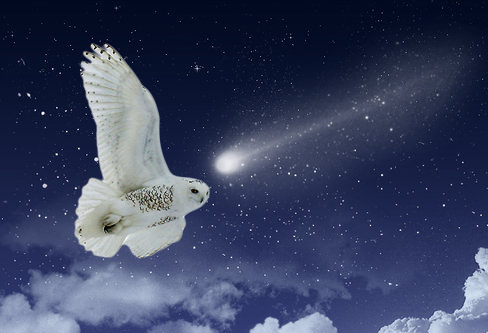 Sister Moon spoke "The ring of fire surrounding me is to remind all two leggeds that the Sacred Flame of Great Mystery and Creator exists in all life. Over and over again humans have forgotten this. It is time to remember who you really are. For the next six moon cycles you are being offered the gift of healing and breaking free from deception and illusion. It is a gift that has been available to you for some time now but many have been blinded by beliefs that are limiting and restricting. This Solar Eclipse offers you a gateway into living with integrity and honouring all life as sacred. Let the healing of mind, body, and spirit begin with you and it will resonate with all life. When you raise your vibration through Love the Universe responds. That is the task at hand. Let it begin with you. Let it begin now."
When Sister Moon had finished speaking she disappeared into the light. But her message resonated profoundly. As Snowy Owl and Shooting Star followed Little Owl back across the ocean toward home the young women felt honoured to have had an experience that they would never forget. Mind, body, spirit unified.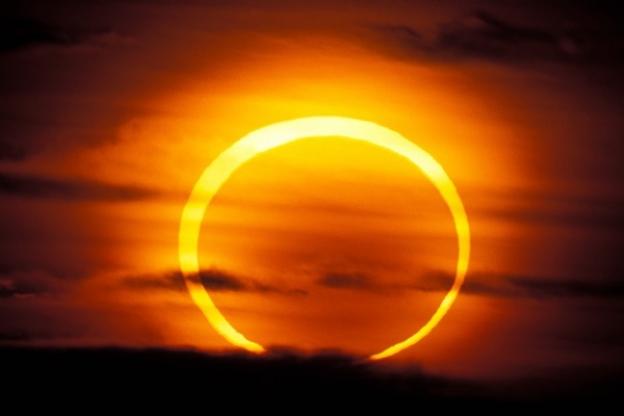 The stories always surprise me. Most astrologers agree that this New Moon Solar Eclipse in Virgo sets the tone for the next 6 moon cycles (Until Feb 26, 2017). The Eclipse is Annular which means the Moon does not entirely cover the Sun as she is too far away from Earth. But it does create the Ring of Fire around her as our story told us. Spiritually this is a powerful message to remind us we all carry the Spark of the Divine Flame. It is time to shine that Light and, as we have said before, dissolve the darkness.
The Moon in Virgo is in her Soul Centered home (Esoteric Astrology through Alice Bailey). The theme is healing the mind (issues of duality) the body (physical and emotional pain) and the spirit (essence of who you really are). When that occurs the Soul shines. India Arie says "You don't have a Soul. You are a Soul" The next 6 Moon cycles is about setting ourselves free to walk the Soul Path that is our Divine Mission.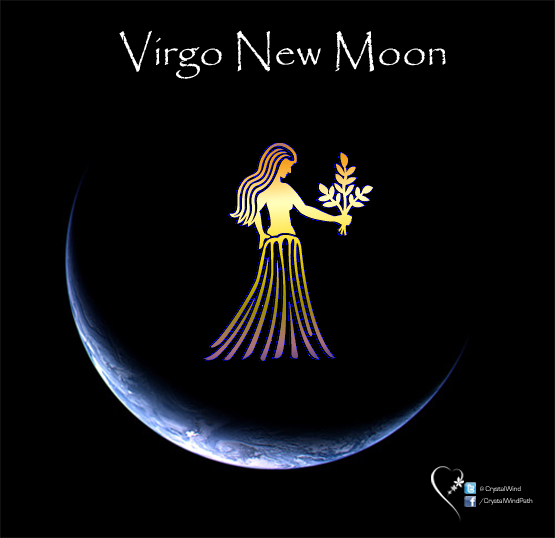 Virgo's traditional planetary ruler is Mercury (our thoughts and perceptions). That is where her reputation for being analytical and critical comes from. Mercury is currently retrograde in Virgo (until Sept 22) so he is supporting us to be introspective and focus on healing. At this New Moon he is travelling with Jupiter (both at 28 degrees Virgo) and I have been identifying Jupiter's gift as the Rainbow Bridge of Healing Into Wholeness. That is a signature theme for the next 6 moon cycles. When Jupiter enters Libra on Sept 09 the focus will be on healing relationship. They are opposite (finding balance) Chiron at 23 degrees Pisces. Chiron is, in my opinion, the spiritual ruler of Virgo. In Pisces he supports us to heal personal wounds from the past but also the wounds of the collective unconscious. And wow is the collective ever unconscious and unaware.
There is another planetary picture at this Lunation. The Sun/Moon at 09 degrees Virgo are travelling with the North Node at 12 degrees Virgo. Again we are being offered the Rainbow Bridge of Healing into Wholeness. But they are part of the T Square (feeling backed into a corner) that we have been challenged by since the beginning of this year. They are opposite (duality) Neptune at 10 degrees Pisces (illusion or illumination) and the South Node at 12 degrees Pisces (releasing illusions from the past). This opposition square (T Square) Saturn at 10 degrees Sagittarius (limiting beliefs) the Fixed Star Antares (intense obsession) at 10 degrees Sagittarius and Mars (dogmatic and intense aggression) at 14 degrees Sagittarius. But we do have a way out. The fixed Star Aldebaran (honour and personal integrity) is at 10 degrees Gemini giving us a doorway out of the t Square. This is all mutable energy. Letting go and learning to flow regardless of what might be happening.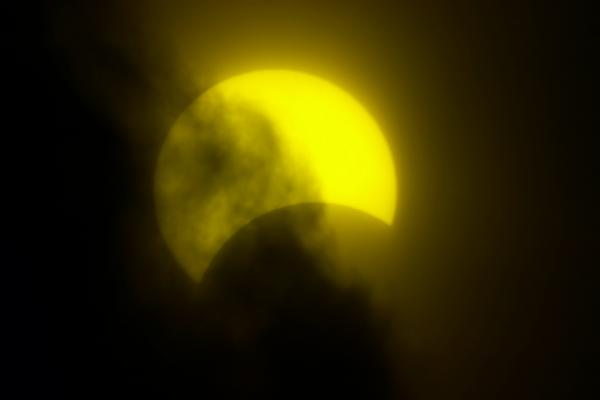 This is a powerful New Moon and Eclipse. Use its gifts to shine your Soul Light and make a difference in your life and the world. The Eclipse begins in the Atlantic Ocean, crosses Africa, and ends in the Indian Ocean. For a map of the Eclipse path go to EarthSky.org.
This is the Harvest Time Moon and is the last New Moon of the South Direction of the Medicine Wheel for the northern hemisphere, the place of growth and expansion and learning to trust our inner knowing. Our Animal Totem guide is Brown Bear, introspection, healing, and the healer. This is the time for inner growth. He will be walking with us until Autumn Equinox on Sept 22 but since this eclipse influences us until Feb 26, 2017 we can call on him any time in the next six months. The Medicine Wheel is reversed for the southern hemisphere. This is the last New Moon of the North Direction for you, the place of gathering knowledge and translating it into wisdom. This is your Big Winds Time with Cougar, spiritual power, and Wolf, the teacher about change, as your guides. Sept 22/23 will be your Spring Equinox, The time of new beginnings. But astrologically Brown Bear is also your guide for the next six months.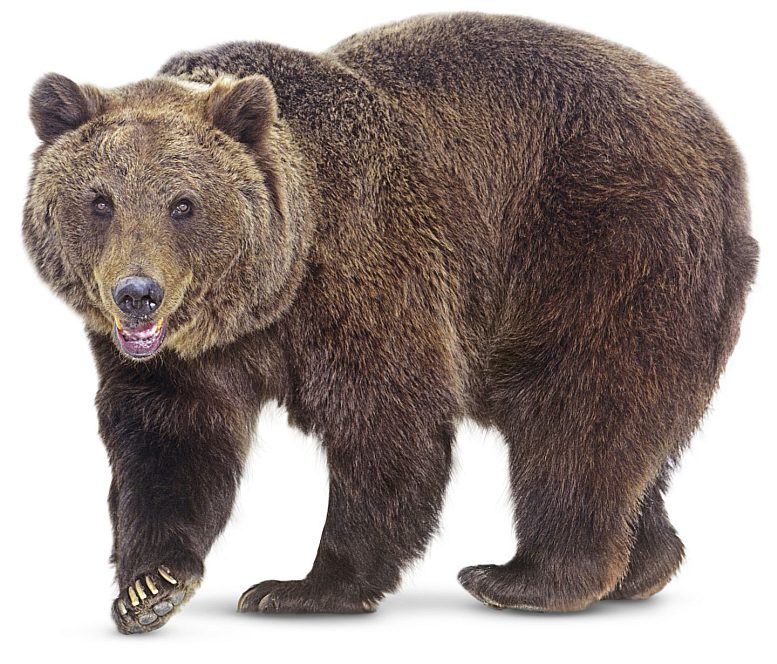 The Clan Mother for this Virgo New Moon Eclipse is Setting Sun Woman. She is the Guardian of the Inner Universe, personal integrity, the right use of will and living the truth. She is the keeper of tomorrow's goals, dreams and visions. She is also the Guardian of the plant people and their healing properties. Virgo is the sign associated with nutrition, healing herbs, aromatherapy, and flower essences as well as other alternative healing therapies. Call on this Clan Mother as you go on your journey into wholeness and discover the gifts you are here to share. She will also guide us for the next six months. You can find Setting Sun Woman's full story in the 13 Original Clan Mothers and/or Earth Medicine both books by Jamie Sams.
Virgo is found on the Tarot Constellation of The Hermit, the principle of Introspection and Personal Integrity. It is about being a seeker and looking within to find your True Self. The 9th Tarot card usually depicts a figure holding a lantern out into the dark future while looking behind at the past. Virgo is the 9th sign and signals a time of beginning to release the past to prepare for the future. Nine is the number of completion but the Tarot Constellation of The Hermit is also about completing your personal lessons so you can step into being of spiritual Service. That is the greatest gift you can give the Earth Mother at this extraordinary time as she goes through a Huge Evolutionary Shift.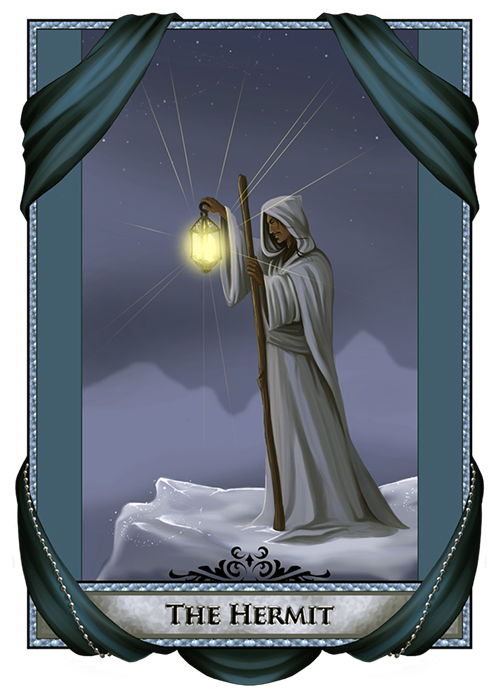 Whatever Zodiac sign the New Moon occurs in, the Earth is always opposite the Sun and Moon. At this Virgo New Moon the planet Earth (as well as Neptune, the South Node and Chiron) is in the opposite sign of Pisces. Virgo and Pisces are active on the 6th Ray of Idealism and Devotion. We have mentioned in the past this can be a difficult Ray because sometimes idealism and devotion can become dogma and fanaticism. Mars, aggression or inspired action, and Neptune, illusion or enlightenment are 6th Ray planets. We can certainly see the shadow side of the 6th Ray is very active in the world right now and has been for a long time. The 6th Ray Archangel guides are Uriel, peace, love and harmony, and Aurora Grace, balance and compassion. It is time for humanity to break through illusion and become enlightened.
Virgo and Pisces are also 2nd Ray signs, the Ray of Divine Love and Wisdom. This Ray asks us to be in our Compassionate Heart Centre and be guided by our own Divine Wisdom. The Sun, ego or the heart, and Jupiter, dogma or spiritual expansion and growth are the planets of the 2nd Ray. This Virgo Moon cycle is a time for introspection and inner healing so we become Wayshowers for others as we shine our Soul Light. The 2nd Ray Archangels who guide us are Jophiel, creative power and vision, and Constance Christine, illumination and enlightenment. You can call on any and all of these Archangels to support you on your journey to wholeness and they will respond as will the Animal Totems and Clan Mothers.
September is a busy month astrologically (more about that in another post coming soon). Use this Healing Moon to find your Sacred Center and whatever comes your way you will experience with ease and harmony.
Blessings Dale
---
Dale Osadchuk is an Artist, Spiritual Astrologer, and Transformational Counsellor and is available for consultations in Sharon (just north of Newmarket) Ontario, Canada in person or by telephone.
You are welcome to share this Moon information with others. Please send it in its entirety with Dale's contact information. Thank you.
© 2016 Dale Osadchuk
Reprinted with permission.
CrystalWind.ca is free to access and use.
Please donate a small gift of $11.11 or $22.22 or $33.33.
Thank you!
ॐ Namasté - Blessings!

© 2008-2020 crystalwind.ca. All rights reserved.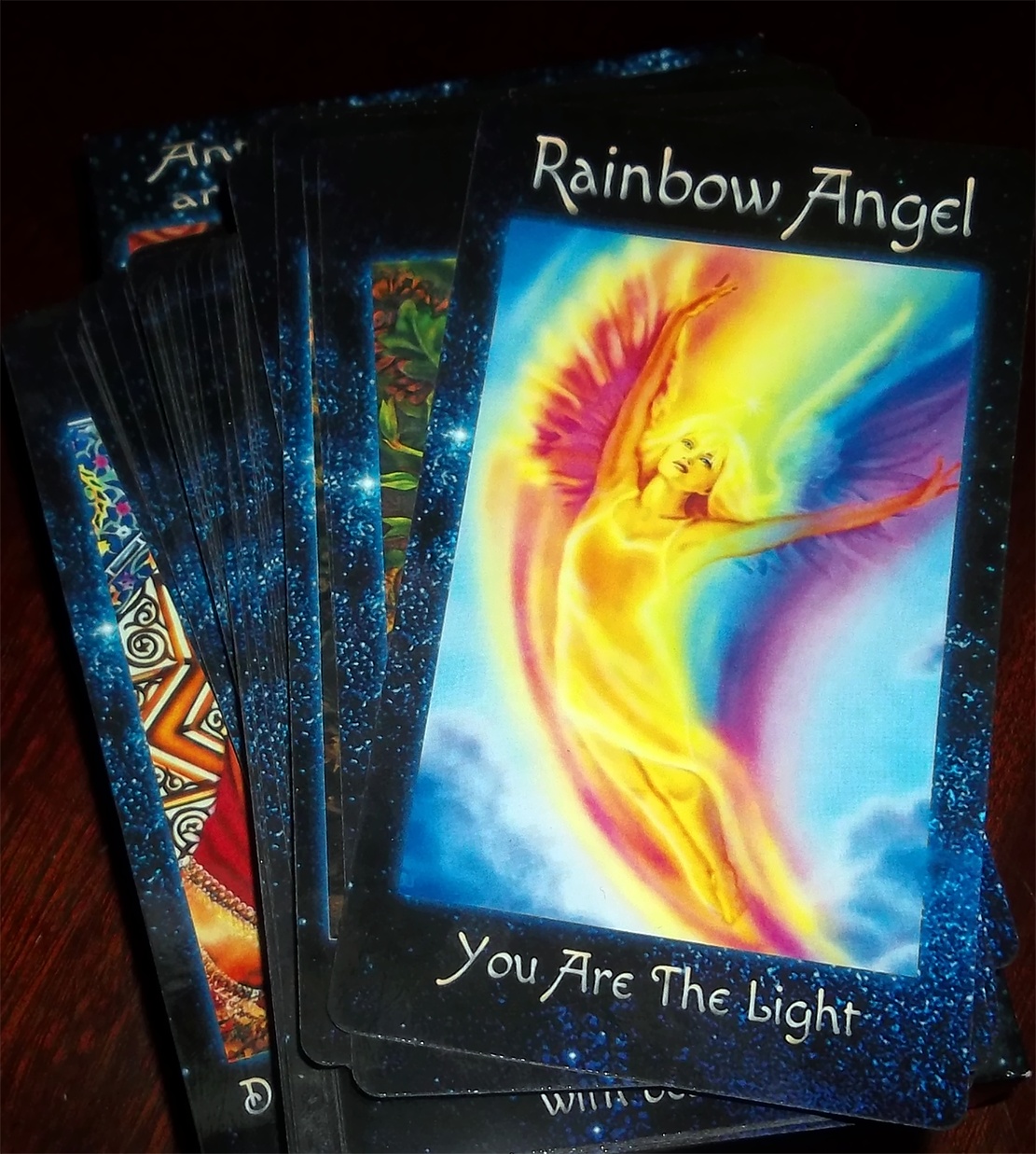 The Crystal Wind Oracle
Myth & Magic Card Deck!
Details Here!
NEW Expanded
Printed & Boxed!
Now with 58 cards!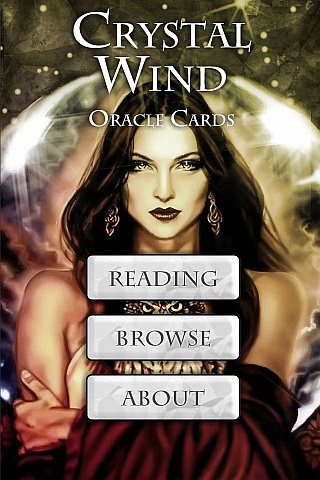 Cut Through The Illusions!
Who is Online Now
We have 1439 guests and no members online