Category: Astrology by Dale Views: 1687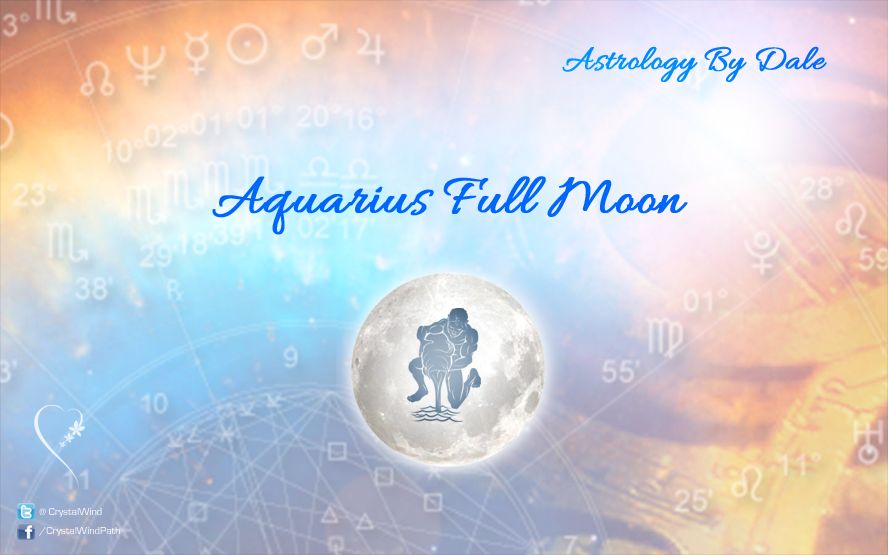 Dale Osadchuk
07 Aug 2017 at 11.11 am PDT- 2.11 pm EDT- 7.11 pm BST (summer time GMT
508 Aug 2017 at 2.11 am AWST Perth, Australia- 4.11 am AEST Sydney, NSW, Australia
As they sometimes did before a Moon ceremony Snowy Owl and Shooting Star went this day to the Shaman's Cave to receive his guidance about the importance of this Full Moon. Somehow the sisters always knew when it was time to visit and hear his knowing. That was because they listened to their inner voices and followed that intuitive guidance. This time he told them Sister Moon would partially enter the Earth Mother's shadow and some of her full silver face would take on a reddish glow. He also told them because it was daytime here in the North Country when that occurred they would not be able to see the Moon change colour. But the sisters knew that they could travel with their magic feather capes to the location where they could see this happening as long as Little Owl was waiting for them at the Star Temple. He was Snowy Owl's sacred Totem and always guided them on their journeys to far off places.
It was high noon when they left the Shaman's Cave and travelled the path to the Star Temple. Grandfather Sun was at his highest point in his daytime journey and his strong rays warmed their faces. It felt good as the weather here in the North Country had been unusually cool this summer. When Snowy Owl and Shooting Star reached the Star Temple the Winged One with the heart shaped face was waiting for them. They knew they were going on a journey. As they retrieved their magic flying capes from the Standing One who guarded them the young women heard voices coming from the center of the Star Temple. They both turned around and saw Red Thunderbird Warrior and Runs With The Salmon standing there. The sisters were surprised and delighted as they had not seen their friends for a while. Red Thunderbird spoke "at the last New Moon we received the message that it was important for us to join you for this special Full Moon celebration so here we are. This time we used our magic flying capes to travel here as Sister Moon told us we would need them to journey with you and Little Owl. That is all she told us but we trusted her request and arrived this morning."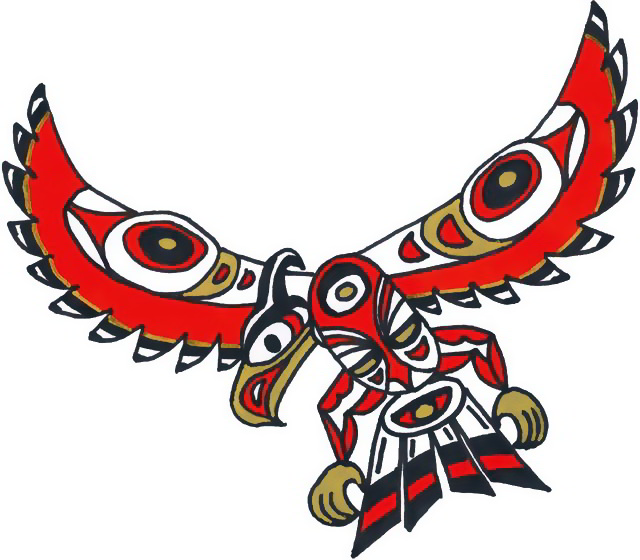 When Red Thunderbird had finished speaking Little Owl began to flap his wings. It was time to begin their journey. The Winged One led them east across the great ocean, and then over high mountains, and deep forests. He began to turn and headed south. Grandfather Sun had already set and both the eastern and southern horizons were now a deep indigo as nightfall began where they were. They continued southward until they came to the land known as down under. The foursome landed gently on the land little Owl had led them to. When they did they heard Sister Moon's voice and looked up at the dark sky to see her with a slight reddish glow on the outer edge of her full silver face. It was a mystical sight.
Sister Moon said "I wanted all of you to be here for this Moon ceremony. This is the Friendship Full Moon and it is a time to be grateful for those companions who have supported you on your path to giving your Soul Gifts to the world now and in future times for you will all come back in other lifetimes to share those gifts. All four of you have helped each other to realize your Soul Purpose. Red Thunderbird your gift is to teach inner and outer balance. You have learned patience so you can listen to what is really being said and hear the messages from spirit to guide you and others. Runs With The Salmon you have learned to find inner courage and strength to be your true self and can now teach others to do the same. Snowy Owl you carry messages of Moon Wisdom and have learned to listen to your inner guidance about what is truth. You are now ready to teach others how to listen to their Soul Essence knowing. And Shooting Star you will continue to share the messages from the Animal Kingdom and the Starry Ones to help guide the two leggeds on their spiritual journey. This Full Moon celebrates the gifts you all have to share and the companions of destiny that have supported you on your journey. It is a Moon of joyful sharing but also asks you to release those situations that prevent that joy. It is a Moon of letting go. But only let go with Love."
As the foursome followed Little Owl back to the Star Temple they felt gratitude for their friendship and the support they gave each other. They knew no matter how distant their journeys took them from each other that support would always be there. But they also knew each of them had some things and people to release. They would do it with love as Sister Moon had asked.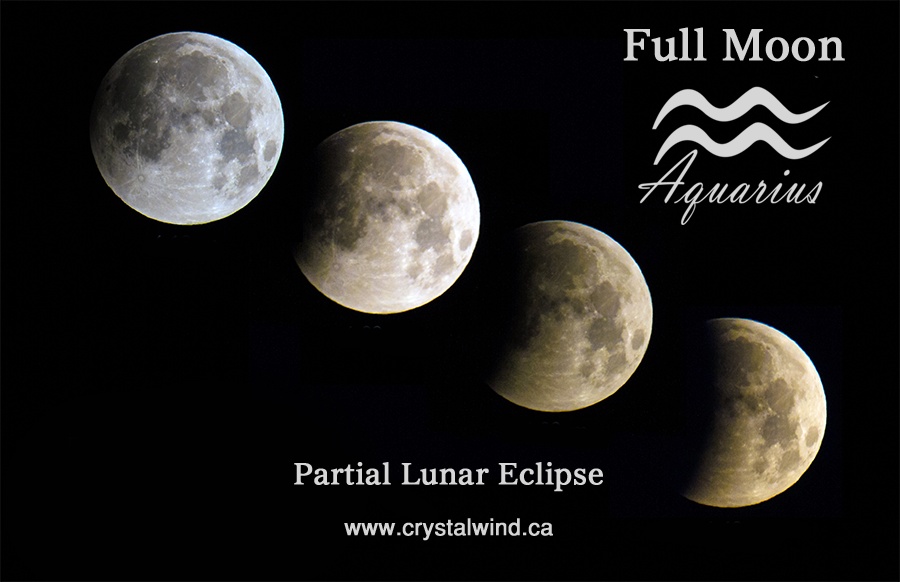 This Aquarius Full Moon Lunar Eclipse is a completion time. The way I work with eclipses is to see their influence over a six month period. New Moons Solar Eclipses influence the next six months and Full Moon Eclipses complete the previous six months. That takes us back to Feb 26, 2017 with the Pisces New Moon Eclipse. The theme has been healing, forgiveness, completion, and release. I see all relationships as Soul Contracts. With this Aquarius Full Moon we have the opportunity to complete those contracts even if the other person is wanting to hang on. Sometimes the kindest thing we can do is to let go. But always with LOVE. This Full Moon wants us to experience our relationships (especially friendships) as joyful and supportive. Some cannot be that because of personal reluctance to change and grow. This Full Moon ask us to let those connections go. Then someone else can come in that allows that change and growth to manifest. Only you can know if the Soul Contract is finished. To know that let your inner intuition guide you to the right decision.
This Full Moon also highlights the spiritual gifts our Soul is here to share. The Moon at 15 degrees Aquarius is trine (easy activation) Jupiter at 17 degrees Libra (growth, expansion, balance, and harmony) and Jupiter is sextile (easy opportunity) the Sun at 15 degrees Leo (the compassionate heart) and Saturn Rx at 21 degrees Sagittarius (building a strong spiritual foundation). Saturn in turn is trine the Leo Sun and also Uranus Rx at 28 degrees Aries (breaking through to the Authentic Self). Saturn is the traditional ruler of this Aquarius Moon and Uranus is the modern ruler. Saturn and Uranus are both trine (removal of obstacles) the North Node at 24 degrees Leo (new creative and compassionate directions). Sounds good doesn't it. But wait!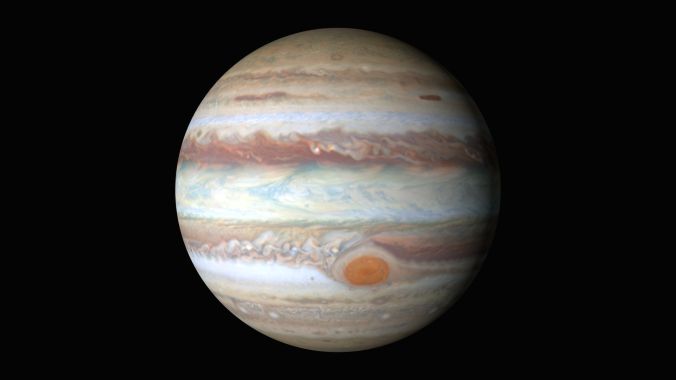 There is always a challenge. Jupiter in Libra (peace and fairness for all) is square (motivation for change) Pluto Rx at 17 degrees Capricorn (society and transformation). On a personal level this square asks us to find new ways of doing things and being in relationship in new ways (Libra). Pluto supports us to identify what no longer serves us and let it go. Even as the Universe challenges us it also supports us. Jupiter in Libra is trine (removal of obstacles) the South Node at 24 degrees Aquarius (letting go of the past with love). The message is to be in relationships that are in alignment with your Sacred Center and that includes friendships. This is emphasized at the Total Solar Eclipse in Leo on Aug 21. In your Sacred Center is your compassionate heart.
Aquarius is the sign of friendship, group activities, and humanitarian causes. It is associated with the collective consciousness but also individual freedom. It is also the sign that rules the sciences, astronomy, innovation, and invention. Like all Air Signs it is dualistic but in a positive way if we can find a balance. Aquarius is connected to the healing energy of the Universe and all the modalities that channel that energy so balance and wholeness can be experienced. It is also that sign that rules astrology, the planetary dance. The key phrase for Aquarius is "I KNOW" not in an intellectual way but INTUITIVELY. It is that voice in your head that tells you when you should not do something and directs you to do something else. Aquarius is Cosmically Connected. It is the sign associated with sharing our spiritual gifts with the Universe and this Full Moon is asking us to do that so the world will change. Heaven knows it needs to.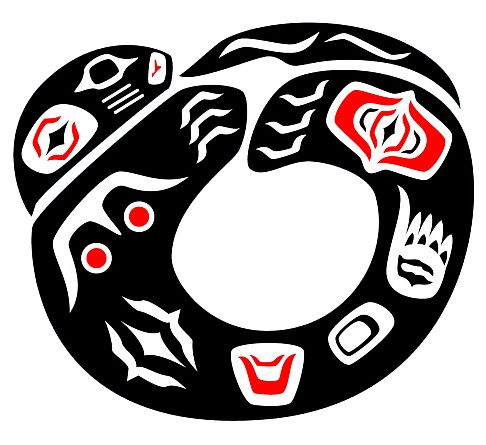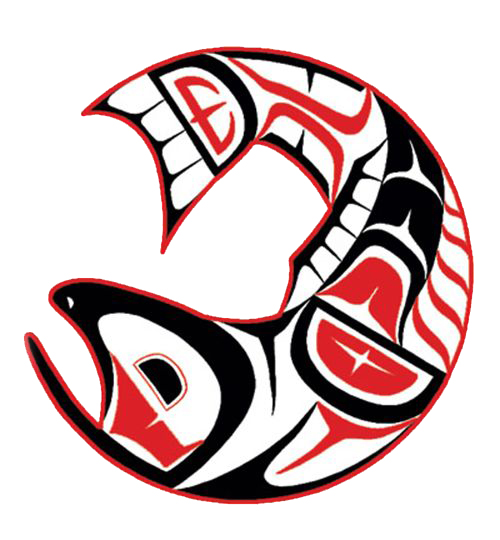 The Animal Totems for our current Aquarius Full Moon Eclipse are Otter, curiosity, playfulness and joyful sharing, for the Moon in Aquarius and Salmon, determination and perseverance to create the new, for the Sun in Leo. Wisdom Keeper is the Clan Mother for the Moon in Aquarius. She is the guardian of the Earth Records, the Stone People and the Planetary Memory. She is the keeper of honouring the truth and sacred points of view. She also reminds us to be thankful for our friendships and at the same time to honour ourselves. The Clan Mother for the Sun in Leo is She Who Heals. She is the guardian of serving the truth and keeper of the healing arts including the plant spirits. She reminds us of the rites of passage, the mysteries of life and death and the eternal Flame of Love which is our Spiritual Essence. For more about these Clan Mothers stories read the 13 Original Clan Mothers or/and Earth Medicine, both by Jamie Sams.
This Full Moon Eclipse activates the Tarot Constellation of Strength; the principle of Courage and Self Esteem. The theme for the Sun in Leo is courage of your convictions and acknowledging the strength within. It is also about being in your Compassionate Heart. The Moon in Aquarius reminds us to find the courage to be ourselves and acknowledge our connection to Source, however we define that to be. It is also asking us to be anchored in our Soul Essence Self as we walk our Spiritual Destiny Path and share our gifts of healing with those we love and the world.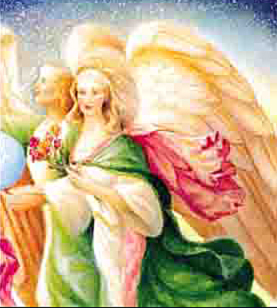 The 5th Ray of Concrete Knowledge and Healing guides us at this Full Moon. It is the Ray of the Healer. The Archangels we can call on are Raphael, The Shinning one Who Heals and Mary, who is the embodiment of Divine Nurturing Love. Together they will help you heal and release what no longer serves you. The Sun in Leo is the 1st Ray of Divine Will and Power. The Archangels working with us are Michael, spiritual destiny guide, and Faith, trust and belief in self. This Full Moon is about connecting to Source, both your Inner Spiritual Essence and Creator and Great Mystery. Then you will have the support you need to continue to walk your Spiritual Destiny Path and shine your light into the darkness. Others will come into your life to support you along the way once you have let go of those who cannot.
For those new to our stories Snowy Owl and friends have been speaking to me since 2007. I still want to compile their adventures and learning the wisdom way into a book. The Solar Eclipse of Aug 21 is trine my natal Venus in Aries so that is my creative endeavor for the next six months. What will be yours?
Blessings Dale
Dale is available for astrological consultations. To contact her you can e-mail her at or via telephone at 905-589-0192. You can also find Dale's articles on www.facebook.com and www.crystalwind.ca
Copyright Dale Osadchuk 2017. You are welcome to share this information with others. Please send it in its entirety with Dale's contact information. Thank you.
Reprinted with persmission from Dale Osadchuck on www.crystalwind.ca
CrystalWind.ca is free to access and use.
"Would you consider a small gift of $11.11 ?" :)
ॐ Namasté - Blessings!

© 2008-2019 crystalwind.ca. All rights reserved.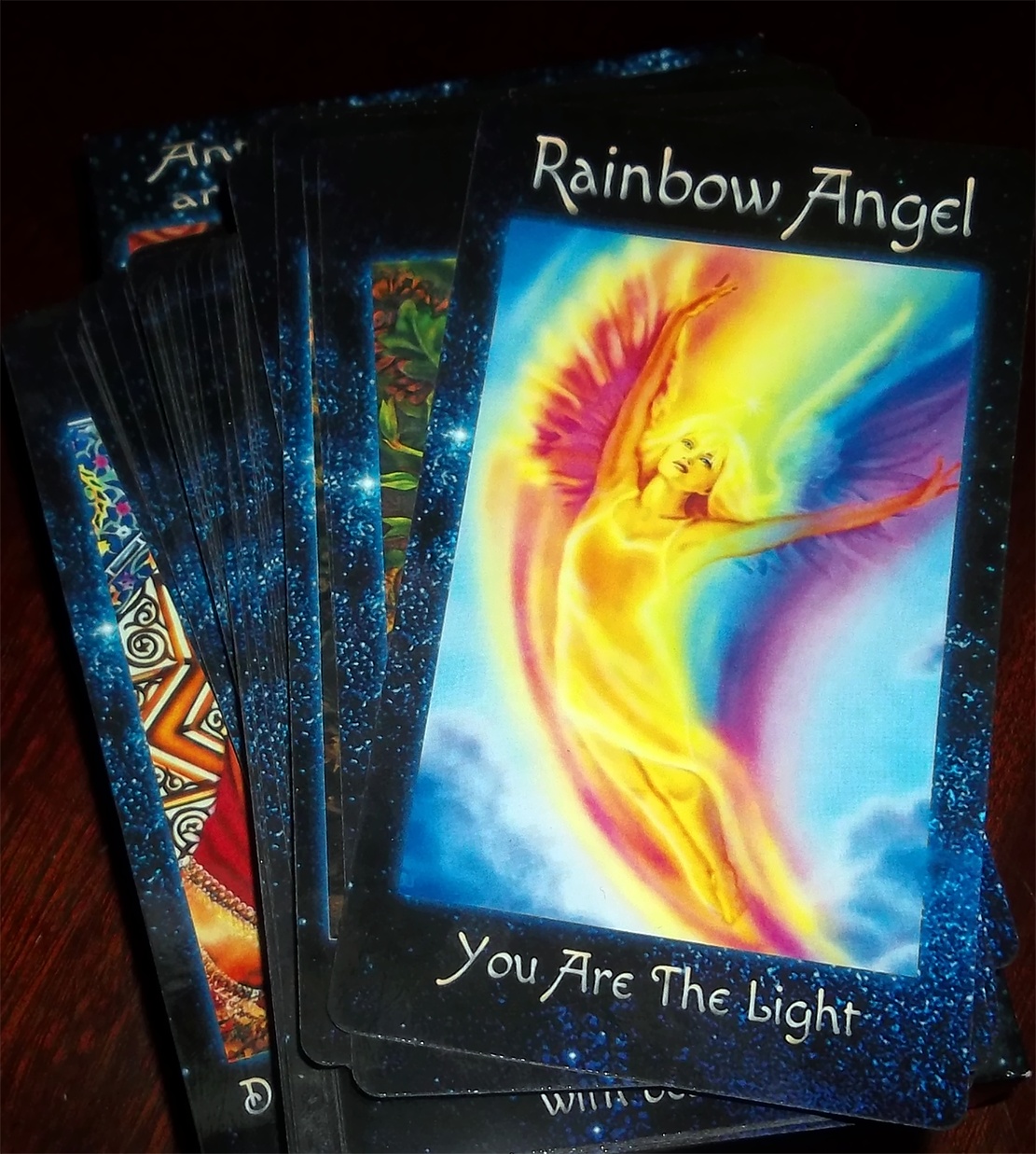 The Crystal Wind Oracle
Myth & Magic Card Deck!
Details Here!
NEW Expanded
Printed & Boxed!
Now with 58 cards!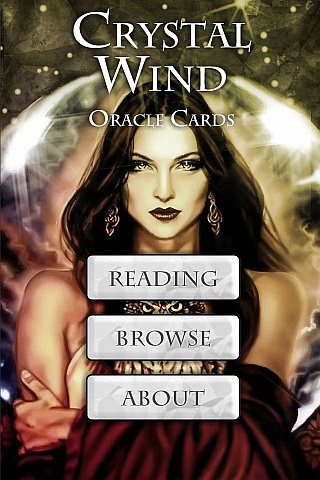 Cut Through The Illusions!
We have 1323 guests and no members online