Category: Astrology by Dale Views: 1921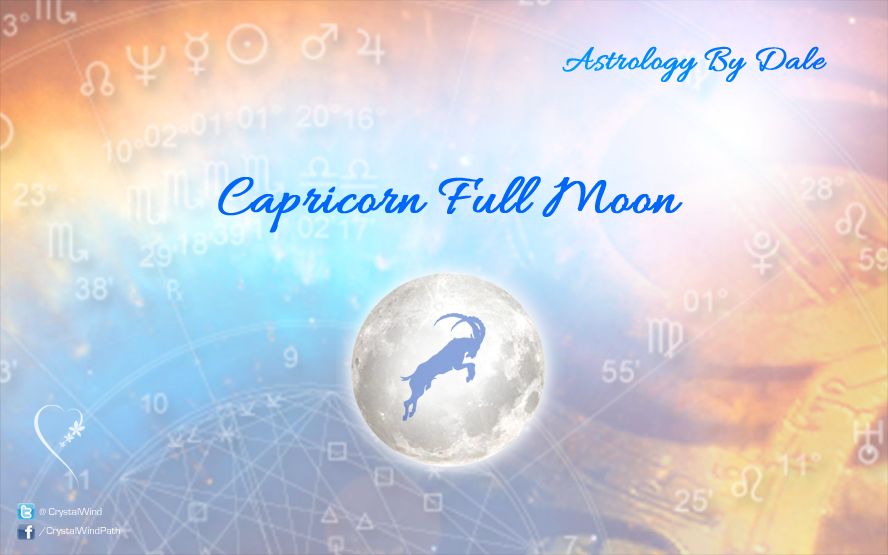 Dale Osadchuk
2017 Capricorn Full Moon
08 July 2017 at 9.07 pm PDT 10.07 pm MDT 11.07 pm CDT
09 July 2017 at 12.07 am EDT 5.07 am BST (summer time GMT)
12.07 pm AWST Perth, Australia 2.07 pm AEST Sydney, NSW, Australia
Summer had finally arrived in the North Country. Even though Summer Solstice had occurred just before the last New Moon it had still been cool and rainy until now. As Snowy Owl and Shooting Star climbed the path to the Star Temple they felt the warm rays of Grandfather Sun at their backs as he was low on the northwest horizon getting ready to set. The deep green leaves on the Standing Ones sparkled as the sunlight illuminated them. The Plant People were full and lush and the Flower People had fully blossomed filling the air with their sweet fragrances. As Grandfather Sun finally began to descend below the horizon he painted the few Cloud People that where in the sky with a soft pink glow. It was a perfect summer evening. The sisters were grateful for this gift of summer for the Shaman had told them on other parts of the Earth Mother it was winter. That season was still in the future for the North Country. For now it was important to soak in the beauty of this welcome warmth.
When the young women reached the Star Temple the eastern horizon was a deep indigo. They sat in the Sacred Space waiting for Sister Moon to rise and share her Full Moon message. And there she was a golden full orb lit by the last rays of Grandfather Sun. There were still a few Cloud People in the east but it just made Sister Moon's presence more powerful as she passed behind them moving in and out of their shadows. Snowy Owl and Shooting Star waited in anticipation for this Full Moon message. Finally, after what seemed like a long time, Luna spoke in her gentle and kind voice. She was now higher in the indigo sky and her now silver light cast blue shadows throughout the Star Temple. It was magical.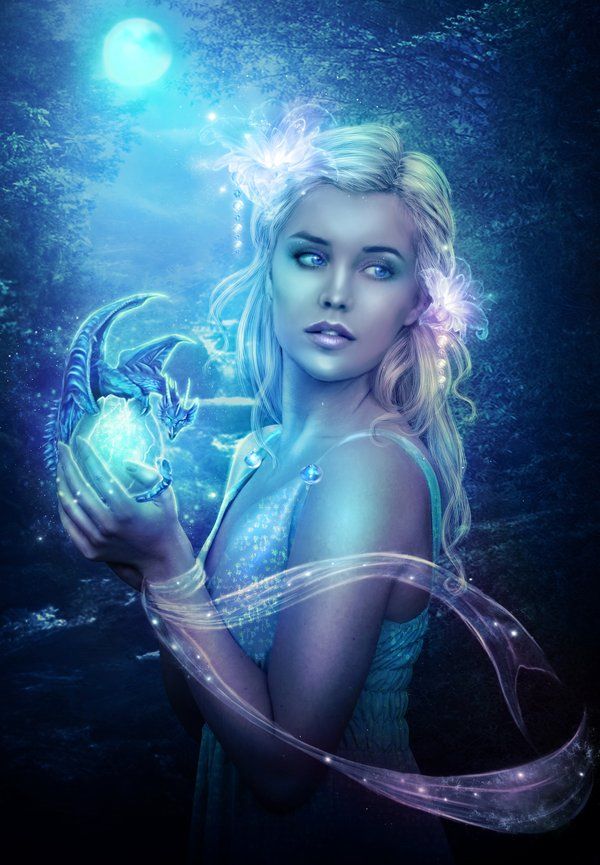 "This Full Moon is to remind the two leggeds that Creator and Great Mystery gave them free will. It is a blessing and a curse. It was meant to be a gift to the heart so choices made would be guided by the Wisdom of each individual's Soul. In the far away time those choices are being made by the ego will that has a need for power over others. All Full Moons ask that you find balance within. This one is asking you to accept personal responsibility for your life path and truly know what your Soul's mission is for this journey. It is asking you to heal the emotional pain and wounds from the past so you can be free to give your gifts of spiritual healing to the world".
Luna paused for a moment and then continued. "There is a very powerful Wanderer traveling with me at this Full Moon. In the far away time he is called the Transformer. His gift is to shine light on what you fear most so you can see there is nothing to fear. He is supporting you to recognize what no longer serves your life path and release whatever that is so you experience true healing and transformation into the new. This Full Moon is asking each of you to embrace the metaphysical laws of the Universe and to be guided by the Right Use of Will. Not ego will but Divine Will and Power. Each of you are Divine Beings. All humans carry the spark of the Divine Flame in their hearts. It is time to acknowledge there is no separateness and release the illusion of diversity. It is time to embrace your Cosmic Self which is your Infinite Soul."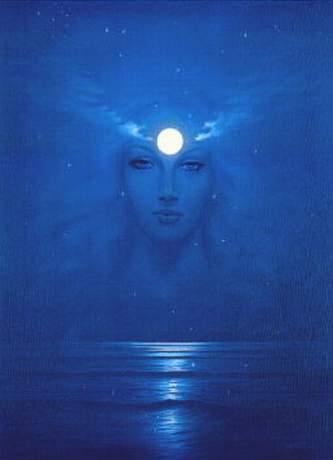 Snowy Owl and Shooting Star watched Sister Moon climb higher and higher in the deep indigo night. There were no more Cloud People blocking her light. She was a beacon of hope shimmering in the dark.
This is a "Hades Moon". It is a very powerful Moon of transformation. The Wanderer our story referred to is Pluto, Lord of the Underworld. His Greek name was Hades. Two hours after the exact time of the Moon/Sun opposition (Full Moon) the Moon will meet with Pluto at 18 degrees Capricorn. Then later this day and early Monday am the Sun in Cancer will oppose Pluto (the need to embrace transformation to achieve emotional balance). Each Month in her cycle the Moon will be in challenging aspect to Pluto when she visits Aries, Cancer, Libra, and Capricorn. Because this is a Full Moon her meeting with Pluto is even more potent. And we are on the cusp of Eclipse season (Lunar Eclipse Aug 07 and Total Solar Eclipse Aug 21). So what you experience with this Full Moon energy for the next two weeks will still resonate in August at Eclipse time.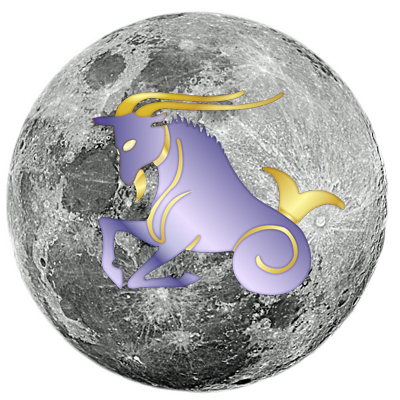 The Moon at 17 degrees Capricorn (freeing ourselves from emotional trauma) is asking us to focus on our Soul's Purpose for this life. She is strong because she is not only conjunct (merging with) Pluto at 18 degrees Capricorn (healing and transformation) but she also rules the Sun at 17 degrees Cancer (mastery of the emotions) who is traveling with Mars at 22 degrees Cancer (channelling our emotions into spiritual action). This Full Moon activates a Cardinal Grand Cross (breaking out of whatever corner we have backed ourselves into). The Sun and Mars /Moon and Pluto opposition is square (motivation for change) the Dwarf planet Eris at 23 degrees Aries. In Greek mythology Eris is the Goddess of strife and discord. It is said she is responsible for starting the Trojan War. In Roman mythology she is the Goddess of Chaos. She seems to be very active at this timing with the protests happening in Germany at the G20 summit. But Eris also initiates purposeful action. That is the change that is needed as opposed to rebellious chaos. The Full Moon players are also square (finding new ways of doing things) Jupiter now in direct motion (action) at 14 degrees Libra (justice and fairness for all to create balance and peace in the world). The Sabian Symbol for Jupiter is interesting. It is "Circular Paths". Dane Rudhyar (An Astrological Mandala) interprets this as "it is only when the individual has become fully attuned to, and in a sense identified with the vast planetary and cosmic rhythms of the universe, and thus free from emotional and group tensions, that he can act serenely and at peace along Circular Paths".
This symbol is significant. Jupiter in Libra (peace and balance) is inconjunct (letting go of what no longer works) Neptune at 14 degrees Pisces. The inconjunct asks you to be honest in evaluating "what is true, what is not true, what can never be true". It asks us to release the illusion that what can never be true might become true. It will not. Neptune offers us support to move out of illusion into illumination. He is sextile (easy opportunity) the Moon/Pluto activation in Capricorn (Soul Purpose) and trine (removal of obstacles) the Sun/Mars conjunction in Cancer (spiritual action).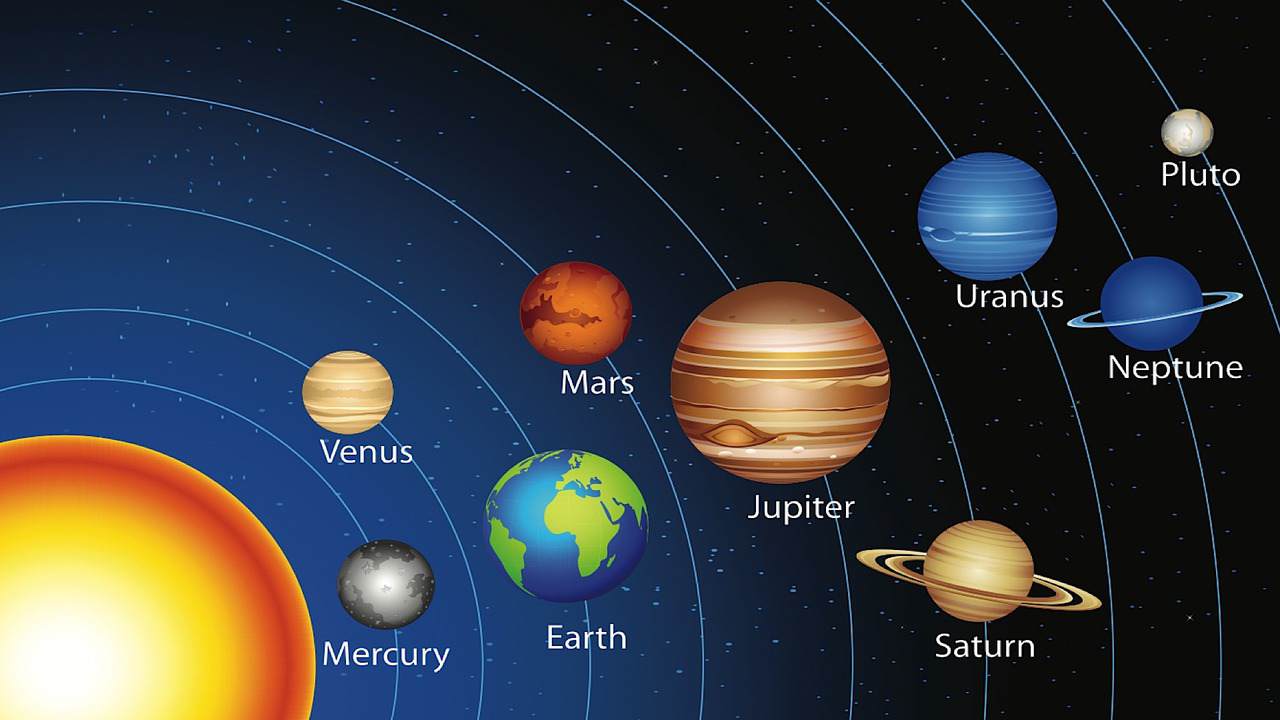 This is a complex planetary dance. The traditional ruler and soul Centered Ruler of this Capricorn Moon (and Pluto while he visits Capricorn) is Saturn currently retrograde (looking within) at 22 degrees Sagittarius. Saturn in Sag symbolizes illuminated beliefs or limited and restrictive thinking and ideology. Saturn is square (finding new ways of doing things) Chiron retrograde (looking within to heal our woundedness) at 28 degrees Pisces (healing the world wound). Chiron is trine (ease and flow) Mars in Cancer (spiritual action). So the ability to heal and set ourselves free is the gift. But Saturn is inconjunct Mars so you are the only one who can set yourself free. This inconjunct requires actively letting go of emotional wounds that keep you stuck in old "circular patterns" and prevent you from living your authentic life.
Saturn is also part of a Grand Fire Trine (guidance from Spiritual Sources). He is trine (removal of obstacles) Uranus at 28 degrees Aries (breaking free from the past and breaking through to the new) and trine the North Node (new directions) at 24 degrees Leo (the compassionate heart) and the Asteroid Vesta at 26 degrees Leo (commitment to a spiritual path guided by your heart's wisdom). We have another special gift from Saturn. He is at the same Celestial Longitude as the Fixed Star Ras Alhague (22 degrees Sagittarius) in the Astronomical Constellation of Ophiuchus, the Serpent Holder and Healer. The gift from this Star is to heal what is broken. Saturn and Ras Alhague will be in close contact until Oct 2017. Let the healing happen within yourself and the world will have a chance to fix what is broken.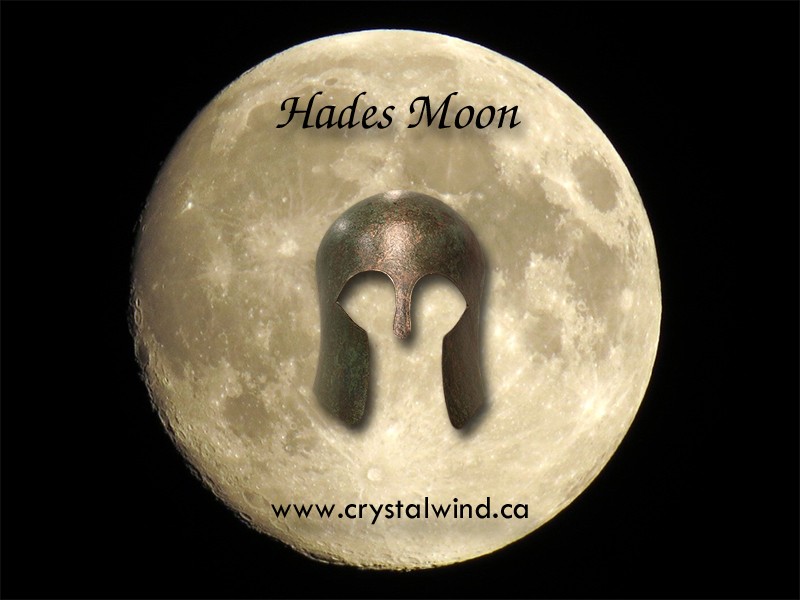 Going back to The Hades Moon here is what astrologer Judy Hall has to say. "The story of Pluto-Moon contacts is the eternal saga of birth, death, and rebirth; abandonment and rejection; karma, transformation, and new life. No other planetary contact has such a depth of trauma, compulsion, and alienation. No other aspect has quite the same metamorphic and healing potential." Judy's book "The Hades Moon; Pluto in aspect to the Moon" was published in 1998 by Samuel Weiser, Inc. It is available through booksellers on Amazon.ca If you are wanting to heal at the greatest depth possible this is the information for you.
For the Northern Hemisphere the Animal Totem for the Moon in Capricorn is Snow Goose, loyalty and respect. Spiritually Snow Goose teaches us to follow our dreams and vision. The Clan Mother is Talks With Relations who teaches all life is sacred. For the Sun in Cancer the Animal Totem is the Flicker Woodpecker, new life rhythms, transitions, spiritual growth and expansion, and healing love. The Clan Mother is Loves All Things, who teaches how to love unconditionally. For more insight on the Clan Mothers I refer you to The 13 Original Clan Mothers or Earth Medicine both by Jamie Sams. The Animal Totems are reversed for the Southern Hemisphere but the Clan Mothers are the same.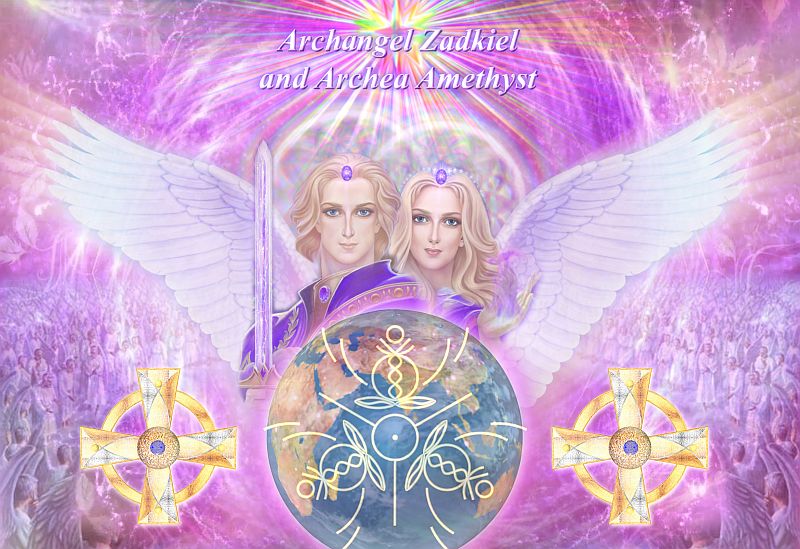 The Sun in Cancer is active on the Tarot Constellation of The Chariot; mastery through change and stepping onto The Mystical Path. Cancer is found on the 7th Ray of Invocation and White Magic with Archangels Zadkiel and Amethyst, guardians of the Violet Flame of Transmutation. It is also found on the 3rd Ray of Divine Mind and Creative Intelligence with Archangels Chamuel, healing through Divine Love, and Charity, manifestation and gratitude.
The Moon in Capricorn is found on the Tarot Constellation of the Lovers; relationship and choice. It is the choice to unite in love or separate in fear. Capricorn, along with Cancer, is also found on the 7th and 3rd Rays. But it is also a 1st Ray sign which is the Ray of Divine Will and Power with Archangels Michael, protection and spiritual destiny guide, and Faith, trust in self and Divine Guidance.
So this Hades Full Moon (Moon-Pluto in Capricorn) gifts us all with the opportunity to heal and transform. Please accept the gift. I have listed the next Hades Moon connections below for you to follow your healing opportunities. All times are Eastern daylight. This Hades Moon cycle takes us to the Aquarius Lunar Eclipse of Aug 07.
July 16 at 4.06 am EDT- Aries Moon square Pluto in Capricorn- Breaking through to new beginnings or not.
July 22 at 8.50 am EDT- Cancer Moon opposite Pluto in Capricorn- Healing emotional imbalances.
July 28 at 8.38 pm EDT- Libra Moon square Pluto in Capricorn- Emotional healing in relationships to create harmony.
Aug 05 at 7.37 am EDT- Moon in Capricorn conjunct Pluto in Capricorn- Healing the Spirit and breaking free. Full Circle.
Hades Full Moon blessings of healing and transformation for all.
Dale
---
Dale Osadchuk is an Artist, Spiritual Astrologer, and Transformational Counsellor and is available for consultations in Sharon (just north of Newmarket) Ontario, Canada in person or by telephone.
If you wish to contact Dale she can be reached via-email at or by telephone at 905-589-0192.
You are welcome to share this Moon information with others. Please send it in its entirety with Dale's contact information. Thank you.
You can also find Dale on www.facebook.com and www.crystalwind.ca
© 2017 Dale Osadchuk
Reprinted with permission.
CrystalWind.ca is free to access and use.
"Please consider a small gift of $11.11 or $22.22 or $33.33
$44.44 or $55.55 or $77.77 or $88.88 or $111.11."
ॐ Namasté - Blessings!

© 2008-2020 crystalwind.ca. All rights reserved.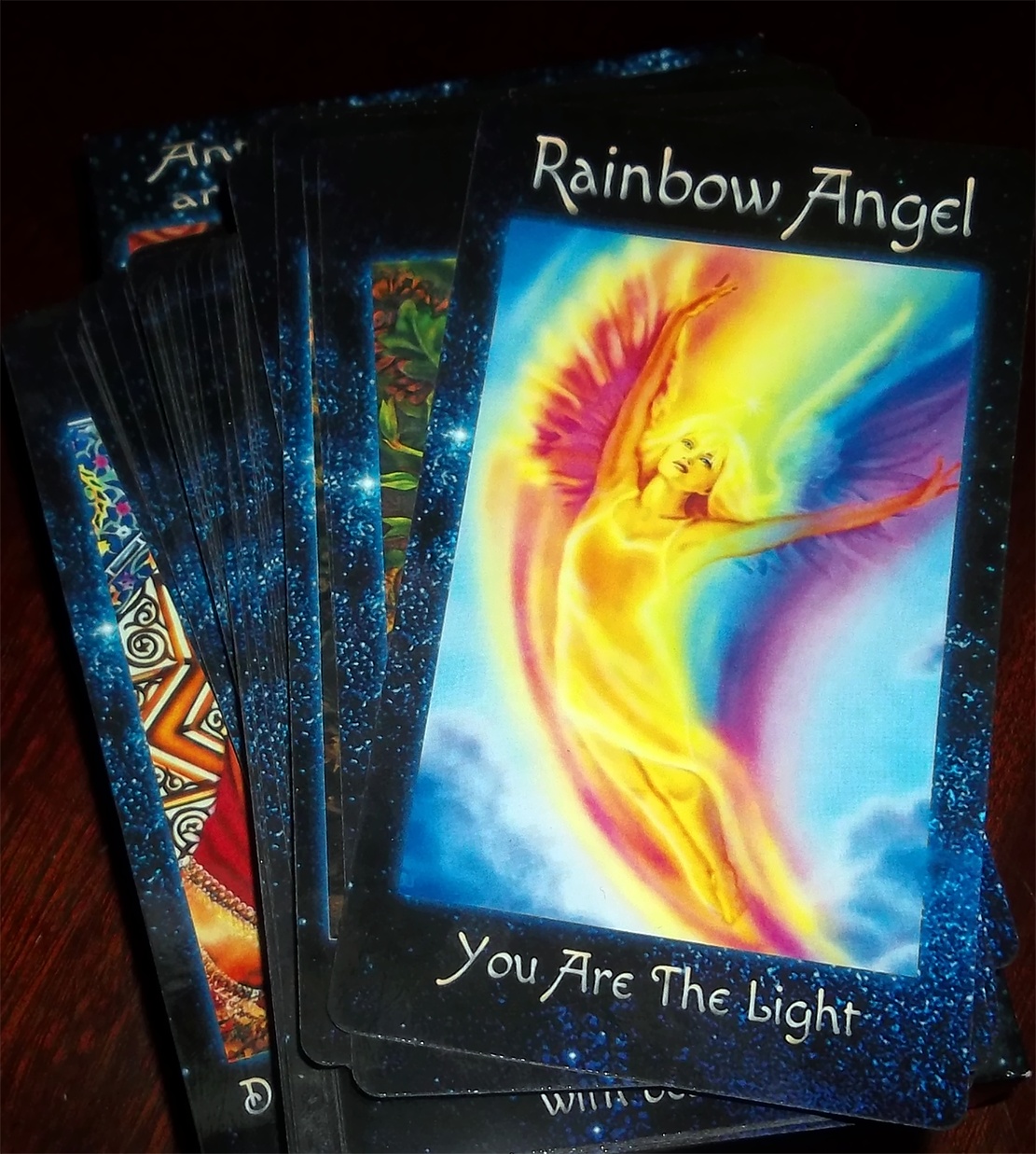 The Crystal Wind Oracle
Myth & Magic Card Deck!
Details Here!
NEW Expanded
Printed & Boxed!
Now with 58 cards!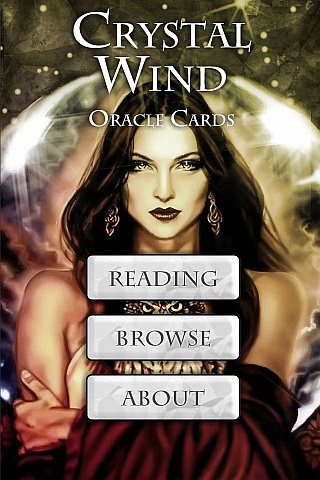 Cut Through The Illusions!
Who is Online Now
We have 1124 guests and no members online