Category: Astrology by Dale Hits: 2627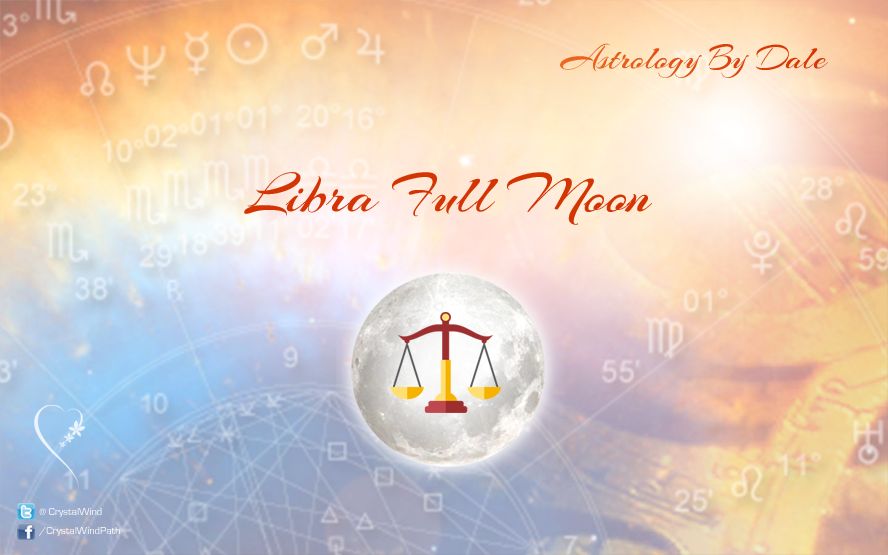 Dale Osadchuk
2017 Libra Full Moon 21 degrees 33 minutes
10 April 2017 at 11.08 pm PDT
11 April 2017 at 2.08 am EDT 7.08 am BST (summer time GMT)
2.08 pm AWST Perth, Australia 4.08 pm AEST Sydney, NSW, Australia
Here in the North Country as Snowy Owl and Shooting Star climbed the path to the Star Temple the western horizon was filled with streaks of pink, crimson, and gold. Grandfather Sun was setting and getting ready to sleep for the night. Sister Moon would soon have dominance as she sailed the indigo sky. When they reached the sacred space the young women looked east and saw Luna rising in her full face. Her orb had a golden glow. She was beautiful. As Sister Moon rose higher in the dark sky Snowy Owl and Shooting Star noticed she had two companions. One just above her was a brilliant Wanderer. The other below her was a fainter but still sparkling Starry One.
Sister Moon spoke. "The theme for this Full Moon is let there be peace on Earth and let it begin with you. The Wanderer travelling with me is Jupiter. He is the guardian of truth and justice. He also supports the growth and expansion of your spiritual vision. But he still is in backward motion and asks you to look within to find balance and harmony so you radiate that peace out into the world. The Starry One you see is Spica/Arista. You know her as one of the Starwalkers who comes to visit you on occasion. She is reminding all two leggeds that they hold in their Sacred Centers the gifts of healing for the greatest possible good. Now more than ever in the far away time each person must find inner balance and become peacemakers for the good of all Mother Earth's kingdoms. Especially the human kingdom."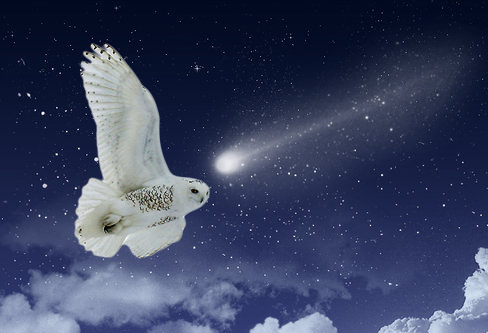 Sister Moon continued "We are still in the Moon cycles of healing, transformation, and completion. At this Full Moon it is time to release anything that keeps you in struggle so you can be at peace within. Then you will change your inner world which will change the outer world."
Snowy Owl and Shooting Star sat in the Star Temple and watched Jupiter, Sister Moon, and Spica climb higher and higher together in the dark sky. They each made a commitment to release struggle and embrace peace.
Full Moon in the sign of Libra is the relationship Moon. But to have harmonious relationships we must have a peaceful and balanced connection to self. The ruler of the Moon is Venus currently at 27 degrees retrograde in Pisces (mystical union with the Oneness). She is travelling with Chiron at 26 degrees Pisces (healing, forgiveness, completion, and release). They are square (motivation for change) Saturn at 27 degrees retrograde in Sagittarius (transforming limiting and restrictive thinking). This square is significant for Chiron/Venus is also about healing the world wound and transforming resistance into receptive love. "What the world needs now is love, sweet love, not just for some but for everyone". Chiron/Venus are trine (removal of obstacles) Vesta at 24 degrees Cancer (commitment to our spiritual path) and sextile (ease of opportunity) Ceres (the nurturing force) and Mars (affirmative action) both at 22 degrees Taurus (inner stability and speaking your truth). But the latter are inconjunct (letting go of what no longer serves) the Moon in Libra (shutting down self and pretending everything is fine). The square between Chiron/Venus and Saturn is being willing to stand in your truth.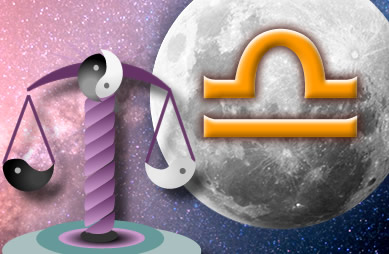 Mars is the ruler for the Sun at 21 degrees Aries (authentic self) Eris at 23 degrees Aries (inspired action) and Uranus at 24 degrees Aries (breaking free from old patterns and breaking through to the new). But the shadow side of that trio is self-indulgence, chaos, and rebellion. The Aries energy can be very indulgent and ANGRY. But the Universal dance is giving us another change to break out of the box the ego likes to back us into to. We still have the Cardinal Grand Cross (breaking out of the box) helping us to break free.
This time it is still the usual players. Sun, Eris, and Uranus in Aries opposite (finding balance) Jupiter, Earth, and Moon in Libra (harmony and balance). They are square (finding new ways of doing things) Vesta at 24 degrees Cancer (mastery of self) and Pluto at 19 degrees Capricorn (how we take our power in the world to transform society). And Juno the relationship asteroid is now part of the configuration. She is at 16 degrees Capricorn travelling with Pluto (transforming our relationships from conflict to co-operation). This opportunity for breakthrough is only available for another week or so. By the time of the Taurus New Moon of Apr 26 we will be dealing with a Cardinal T Square (feeling backed into a corner). Better to work with the doorway Vesta in Cancer (commitment to our spiritual path) is offering us now.
Mars and Venus are the relationship planets. In their current cycle they have just re-entered (April 02) their Fourth Quarter Phase because of the retrograde journey of Venus. The theme for that Phase is revision and realignment. In relationship strengthen what is working. Look at what still needs to be healed and make a commitment to the healing. They will be in the Fourth Quarter of their relationship cycle until July 15. If healing has not occurred when they enter their Balsamic Phase at that time the theme will be completion and release until they begin a new cycle on Oct 05. Because they are rulers of this Full Moon they have a major influence on our relationship experience so the Phase they are in on their journey is significant.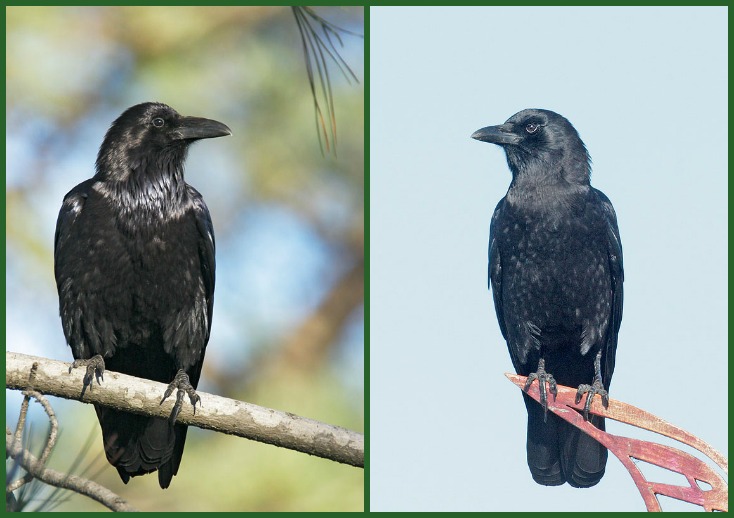 In the Northern Hemisphere our Animal Totems guides for Jupiter, the Moon, and Spica in Libra are Crow, Sacred Universal Law and justice for all, and Raven, the Magic of The Mysteries. For the Sun, Eris, and Uranus in Aries they are Falcon, clear vision, and Red Tailed Hawk, spiritual messenger. For the Southern Hemisphere the Totems are reversed. This Full Moon gives us the support of all these Animal Totems wherever we live on the planet. The Clan Mother for the Moon in Libra is Weaves The Web, she is the guardian of the creative force and teaches us to release the old and make space for the new. She teaches us how to work with the truth. For the Sun in Aries it is Looks Far Woman. She is the guardian of the Golden Door of Illumination and teaches us to see the truth in all things. For more insight see The 13 Original Clan Mothers or Earth Medicine both by Jamie Sams.
Libra is found on the Tarot Constellation of The High Priestess; principle of balanced judgment through Intuitive awareness. Pluto (transformation) and the Moon (Soul Wisdom) are also part of this Constellation. The Aries Sun activates the Tarot Constellation of The Emperor; life force and power. Scorpio (transformation) and Uranus (breakthrough) are also part of this Constellation. Great Mystery has provided all we need to transform and experience breakthrough. The human kingdom just needs to wake up.
Moon in Libra is active on the 3rd Ray of Divine Mind and Intelligence with Archangels Chamuel, healing through Divine Love, and Charity, gratitude and spiritual kindness, guiding us. The Sun in Aries is active on the 7th Ray of Invocation and Ceremonial Magic. Our Archangel guides are Zadkiel, the angel of Invocation and Prayer, and Amethyst, the angel of Divine Light and Forgiveness. Together they are the Keepers of the Violet Flame of Ascension and Transmutation. Aries is also found on the 1st Ray of Divine Will and Power with Archangels Michael, Divine Protection and Spiritual Guide, and Faith, belief in the Divine Self. As always Great Mystery gives us everything we need to remember who we really are and be the change we want to see in the world. Let there be peace on Earth and let it begin with you.
If your skies are clear tonight watch for Jupiter, the Moon, and Spica rising in the east to receive their messages. If the Cloud People block your view check EarthSky.org in the next day or two for photos from around the world.
Full Moon blessings,
Dale
---
Dale Osadchuk is an Artist, Spiritual Astrologer, and Transformational Counsellor and is available for consultations in Sharon (just north of Newmarket) Ontario, Canada in person or by telephone.
If you wish to contact Dale she can be reached via-email at or by telephone at 905-589-0192.
You are welcome to share this Moon information with others. Please send it in its entirety with Dale's contact information. Thank you.
You can also find Dale on www.facebook.com and www.crystalwind.ca
© 2017 Dale Osadchuk
Reprinted with permission.
CrystalWind.ca is free to access and use.
"Would you consider a small gift of $11.11 ?" :)
ॐ Namasté - Blessings!

© 2008-2018 crystalwind.ca. All rights reserved.
Archive: Astrology by Dale