Category: Astrology by Dale Views: 2727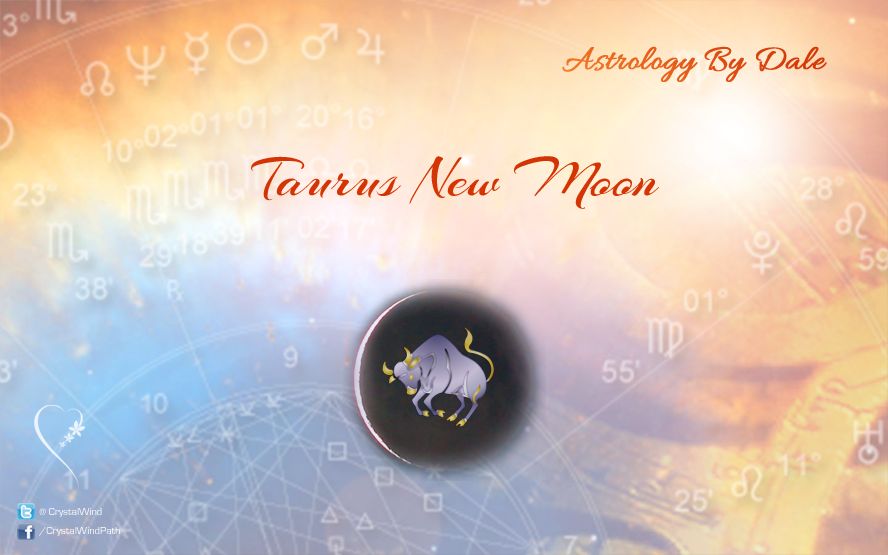 Dale Osadchuk
26 April 2017 at 5.16 am PDT 8.16 am EDT 1.16 pm BST (summer time GMT)
8.16 pm AWST Perth, Australia 10.16 pm AEST Sydney, NSW, Australia

It was very early morning as Snowy Owl and Shooting Star began their climb to the Star Temple. Grandfather Sun had just risen and although the air was still cool the sisters felt his warm rays on their faces. They noticed the Standing Ones had started to bud and the Plant People were beginning to poke their heads through the ground. Scattered along the path were early Flower People with their bright colours blooming. Here in the North Country this was the Growing Time New Moon and the land reflected this growth. The young women also felt a sense of newness stirring deep within themselves. As they reached the Star Temple all was still and calm and yet there was a feeling of anticipation as the sisters entered the sacred space and waited to hear Sister Moon's message.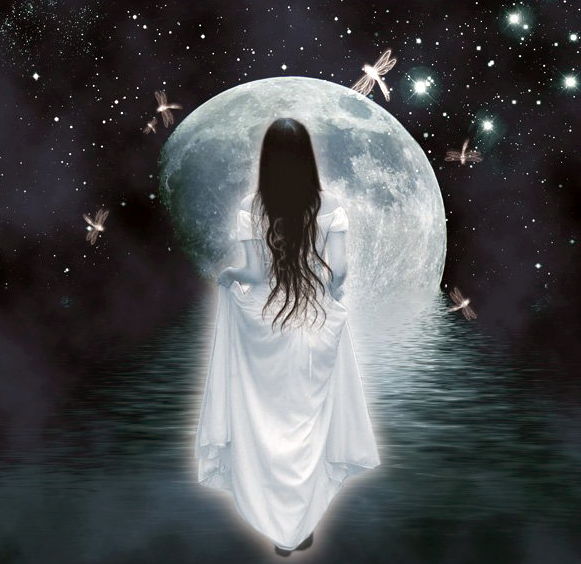 From the east direction Luna's calm voice was heard. "This message is for those people in the far away time. Life is a garden and you are the gardener. As children you planted seeds that grew into beautiful Plant and Flower People. The Standing Ones surrounded you and you felt their strength as they spoke to you. The birds, bees, and butterflies loved your garden and visited you often. The world you created was a place of wonder." Sister Moon paused for a moment and Snowy Owl and Shooting Star knew there was a BUT coming. Luna continued "As you grew from childhood into adulthood you forgot to nurture the garden and allowed it to be overgrown with weeds. Your ego mind became the dominant force and you have created a separation from your Soul Essence. Now this is not true for everyone but it is for the majority of Two Leggeds in the far away time. This New Moon is about returning to your garden, clearing the weeds created by your mind, and planting seeds that will quickly create a new garden filled with beautiful colours that express who you truly are. The birds, bees, and butterflies will happily return."
Even though Sister Moon had said this was a message for people in the far away time Snowy Owl and Shooting Star both knew they had some garden clearing of their own to do. They were ready to clear out the old and make space for the new.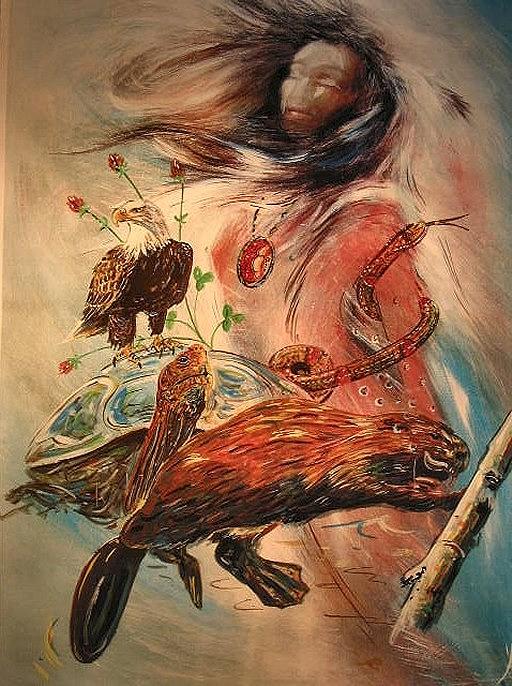 Here in my North Country (latitude 44 north Northern Hemisphere) spring has finally begun. The trees are budding and the plants and flowers are starting to blossom. It does feel like renewal time. This is the 2nd New Moon of the east direction on our Medicine Wheel (the east is the place of awakening and inspired new beginnings). It is the Frogs Return and Growing Time New Moon in the sign of Taurus. Frogs symbolize cleansing and transition from the old state to the new. Our Animal totem guide is Beaver, recognizing when our old life has become too cluttered, releasing what no longer serves, and making space to build the new. It is time to create that new garden.
In the Southern Hemisphere this is the 2nd New Moon of the West Direction on your Medicine Wheel. The West is the Looking Within place, personal responsibility, and embracing personal power. This is your Frost Time Moon when everything has returned to the Earth to be at rest. It is the Moon Time of transformation. Your Animal totem guide is Snake, shedding the old, transformation, and release. Because the Earth is in Scorpio your guide is also Beaver. For the Northern Hemisphere the guide for Earth in Scorpio is Snake. As Allies, when you think about it, Beaver and Snake are supporting us all to clear the old and nurture the new.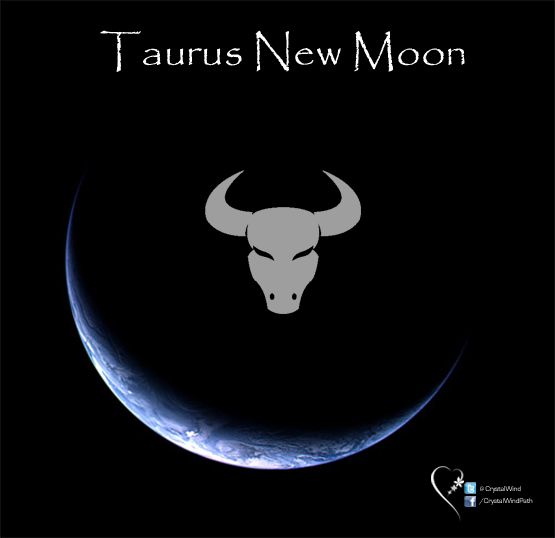 This Taurus New Moon asks us to focus on what is of true value and importance in our lives. It asks us to surround ourselves with people who support and care for us as we support and care for them. It asks us to empower ourselves so we can release anything that diminishes our sense of worthiness and as we release what no longer serves our highest good we are making space to renew the garden of our lives. Taurus rules the throat chakra so this New Moon encourages us to speak our truth. Always remembering to do so with Loving Kindness. Another of our guides at this New Moon is The Buddha. He taught the path of Loving Kindness. The sign of Taurus carries great integrity, patience, and kindness. But we need to remember its astrological symbol is The Bull. Back it into a corner and eventually it will charge. Be aware if you are waving any red flags. It is an invitation to confrontation. Taurus is a 4th Ray sign, harmony through conflict or through beauty.
The Sun/Moon meeting is at 06 degrees Taurus 27 minutes. The planetary ruler of this New Moon is Venus (love and beauty) at 29 degrees Pisces (the Oneness). She is travelling with Chiron at 27 degrees Pisces (healing the world wound). They are square (motivation for change and finding new ways of doing things) Saturn Rx at 27 degrees Sagittarius (breaking free from limiting and restrictive thinking to build a strong spiritual foundation). Saturn is inconjunct (letting go of the old) Vesta at 28 degrees Cancer (at-one-ness within). But Venus is Morning Star, spiritual warrior, and she is trine (ease and flow) Vesta at 28 degrees Cancer (commitment to our spiritual destiny path). As always the Universe gives us easy doorways to walk through if we will only choose the new way of being. That theme has been with us for a while.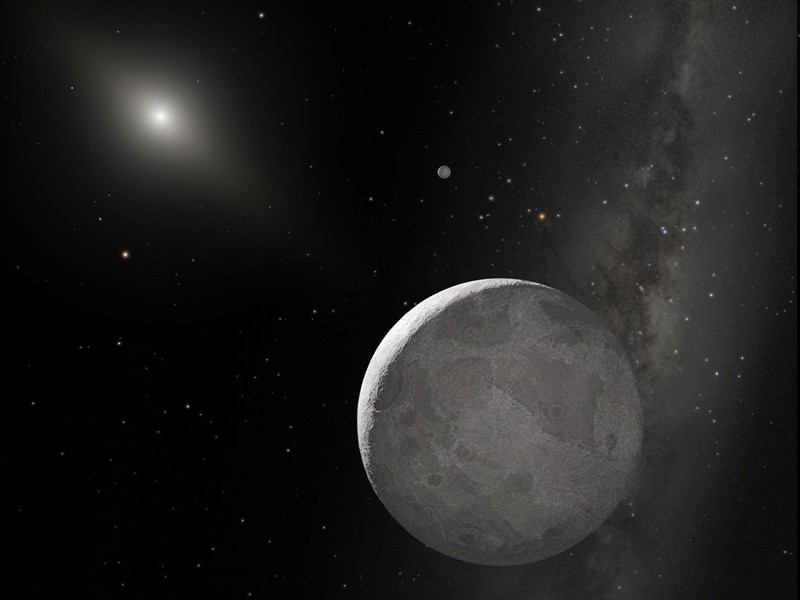 Eris at 23 degrees Aries (purposeful action) Uranus at 25 Aries (authentic breakthrough) and Mercury Rx at 26 Aries (new ways of thinking) are traveling together and this trio are trine (removable of obstacles) Saturn at 27 degrees Sagittarius (building a strong spiritual foundation). But they are square (challenge to change) Vesta at 28 degrees Cancer (emotional reactions to events). As we mentioned earlier Saturn is inconjunct Vesta (letting go of emotional baggage). Eris/Uranus/Mercury in Aries (the true self) are also square Pluto Rx at 19 degrees Capricorn (transforming issues that block our sense of power). But this T Square is I feel the least problematic.
There is another T Square that might just create greater issues regarding duality, left vs right, in our world. T squares can make us feel backed into a corner with no way out. Mars entered Gemini (logic vs intuition) on Friday April 21 and I found the energy that day expressed extreme thoughts and ideas that where creating conflict. At this Taurus New Moon the planet of aggressiveness is at 03 degrees Gemini (distorted thinking) and squares (challenges) the South Node at 01 degree Pisces (releasing the anger from the past) and the North Node at 01 degree Virgo (crossing the Rainbow Bridge of Healing into Wholeness). Gemini is not usually considered combative but Mars is the god of war. Make sure you are staying away from conflict and embracing healing and harmony with this activation. Gemini's gift is flexibility and adaptability. The Animal Totem guide for Mars in Gemini is Deer, sensitivity and compassionate love. The mid-point between the Nodes is 01 degree Sagittarius, being guided by your Higher Consciousness. This is the doorway to walk through.
The Clan Mother for this Taurus New Moon is Listening Woman. She is the Guardian of the Stillness and seeking an answer in our Sacred Centre. The Stillness is the voice of inner truth. Listening Woman teaches us to Hear the Truth and walk the path of beauty with Grace. She also teaches us to listen to the messages from Creator, Great Mystery, and the Earth Mother. For more of this Clan Mother's Medicine read her story in the 13 Original Clan Mothers or Earth Medicine, both by Jamie Sams.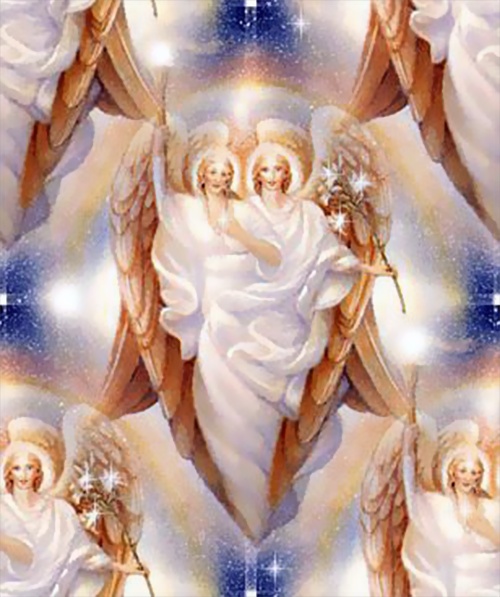 Taurus is the Tarot Constellation of The Hierophant; the principle of Learning Lessons and Becoming the Wise Teacher. It is time for all of us to become Wisdom Keepers and teach others who are ready how to let go of the old and create the new. As we mentioned the Ray that is active with this New Moon is Fourth Ray; Harmony Through Conflict. It is the Ray of humanity and wherever we look in the world there continues to be confrontation, conflict and disharmony. The other expression of Fourth Ray is Harmony Through Beauty and Peace. Archangels Gabriel, Transformation and Resurrection, and Hope, Renewal, are here to support our journey of letting go what no longer serves us. As we each embrace our inner power we shine our spiritual lights out into the world. The Earth Mother and all her kingdoms need our light now more than ever.
May the blessings of this New Moon guide you as you return to your inner garden.
Dale
---
Dale Osadchuk is an Artist, Spiritual Astrologer, and Transformational Counsellor and is available for consultations in Sharon (just north of Newmarket) Ontario, Canada in person or by telephone.
If you wish to contact Dale she can be reached via-email at or by telephone at 905-589-0192.
You are welcome to share this Moon information with others. Please send it in its entirety with Dale's contact information. Thank you.
You can also find Dale on www.facebook.com and www.crystalwind.ca
© 2017 Dale Osadchuk
Reprinted with permission.
CrystalWind.ca is free to access and use.
"Please consider a small gift of $11.11 or $22.22 or $33.33
$44.44 or $55.55 or $77.77 or $88.88 or $111.11."
ॐ Namasté - Blessings!

© 2008-2020 crystalwind.ca. All rights reserved.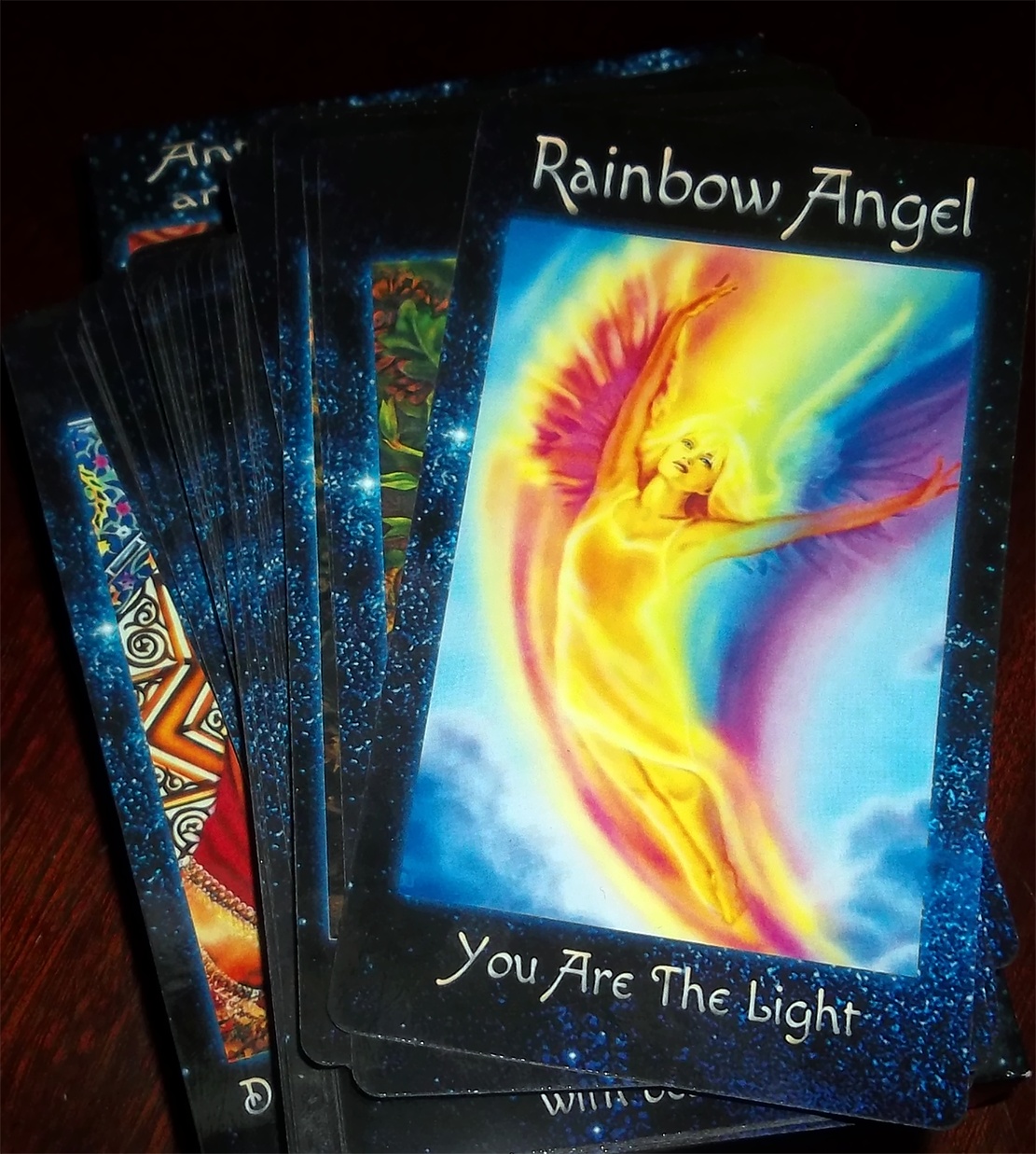 The Crystal Wind Oracle
Myth & Magic Card Deck!
Details Here!
NEW Expanded
Printed & Boxed!
Now with 58 cards!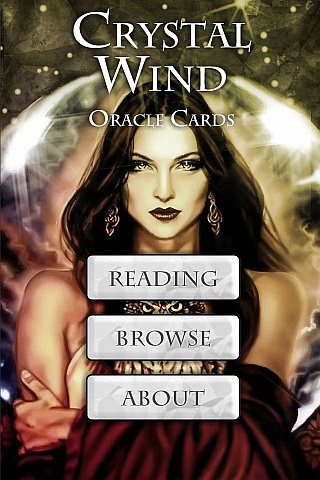 Cut Through The Illusions!
Who is Online Now
We have 1528 guests and no members online