Category: Astrology by Dale Views: 1911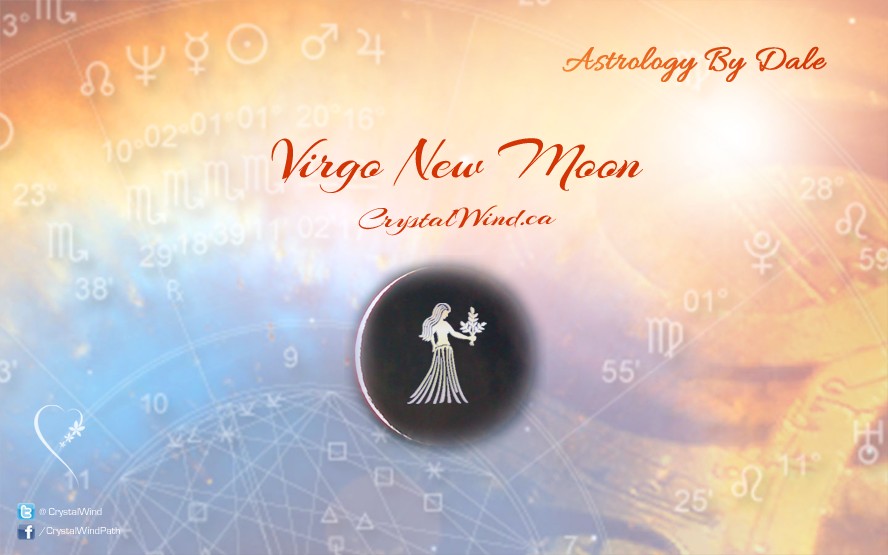 Dale Osadchuk
19 Sept 2017 at 10.30 pm PDT
21 Aug 2017 New Moon at 11.30 am PDT-2.30 pm EDT- 7.30 pm BST (summer time GMT)
3.30 pm AEST Sydney, NSW, Australia
Here in the North Country the past week had been very warm. Even though Fall Equinox was only two sunrises away it finally felt like summer. As Snowy Owl and Shooting Star climbed the path to the Star Temple they felt the warmth of Grandfather's rays as he began to set in the west. His fading light still reflected on the leaves of the Standing Ones who lined the path. But now their leaves which had once been deep rich green had turned to yellow and red. They were beginning to fall and as the sisters continued to climb the path those leaves crunched beneath their moccasins. In spite of the warm night it was a sure sign the season of autumn was upon them.
When Snowy Owl and Shooting Star reached the Star Temple the sky had changed to indigo. Darkness had descended. Even though the light had faded they could still see a very large being in the center of the Sacred Space. It was the Centaur Chiron. When he appeared the sisters knew this would continue the theme of healing and completion for this New Moon cycle. He was called The Wounded Healer and his guidance was to help continue the journey out of separateness into wholeness. Chiron did not speak but his presence emanated a feeling of trust and kindness.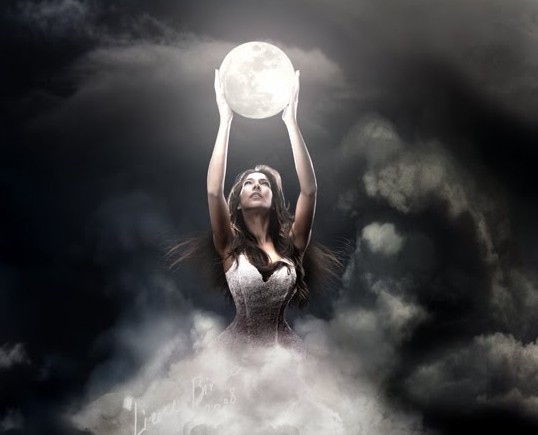 Sister Moon began to speak "I asked the Wounded Healer to travel here from his place in the Cosmic Sea as he is an important guide for this New Moon cycle. Feel his presence surrounding you with Universal Healing Light and Love. This Moon cycle is about clearing old patterns that keep you separated from your Divine Self. It is time to heal the disconnection from your True Essence Self. Close your eyes and let the healing light Chiron brings to you clear your mind of worry and fear, release your body from tiredness and discomfort, and reenergize your Spirit's connection to Source. The Centaur reminds you when you heal yourself you are able to give the spiritual gifts your Soul holds to help heal the world. Now is the time to release old wounds and cross the Rainbow Bridge into Wholeness. That is what this New Moon cycle asks of everyone. Chiron is your guide. Call on his wisdom to light your way as you cross the Bridge."
Sister Moon fell silent. When Snowy Owl and Shooting Star opened their eyes the Wounded Healer was still there. They knew he would guide them well on their journey to wholeness.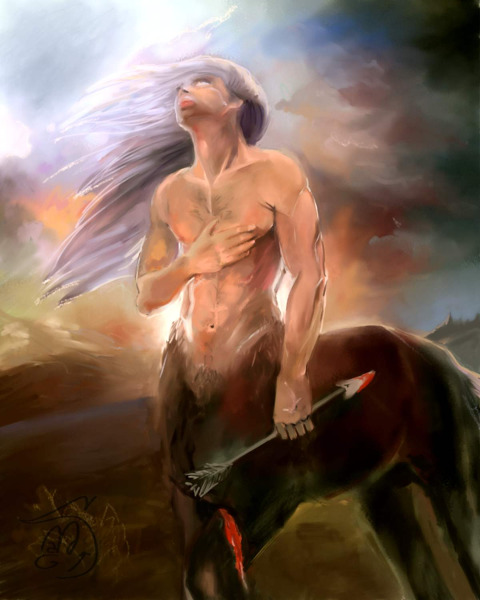 I was not sure there would be a story this time. Even more surprised when Chiron showed up. But this New Moon at 27 degrees Virgo 27 minutes is activating my natal Chiron at 28 degrees Virgo and transiting Chiron at 26 degrees Pisces is opposite this New Moon and my Chiron. And yes healing is on the agenda (agenda is a Virgo word). Chiron in Pisces symbolizes the world wound and he is the spiritual ruler of this Virgo Moon cycle. He is also traveling with the Earth at 27 degrees Pisces (healing our precious planet). When we heal ourselves we help to heal the Earth and the world wound because we are able to shine our Divine Light wherever we go.
Oppositions are like seesaws. One planet (or person) wants to dominate the other by being in control of the apparatus. But oppositions ask us to find the balance between the opposing forces. Can you remember as a child being on the seesaw in the playground and trying to find the point of balance where both people co-operated and were able to lift their feet and have the seesaw remain level? I always find challenging aspects to Chiron doorways into healing. Co-operation is alive and well in some parts of the world right now but its opposite of wanting to dominate is as well. Maybe this Moon Cycle will wake up those still caught in those ego issues. We can hope.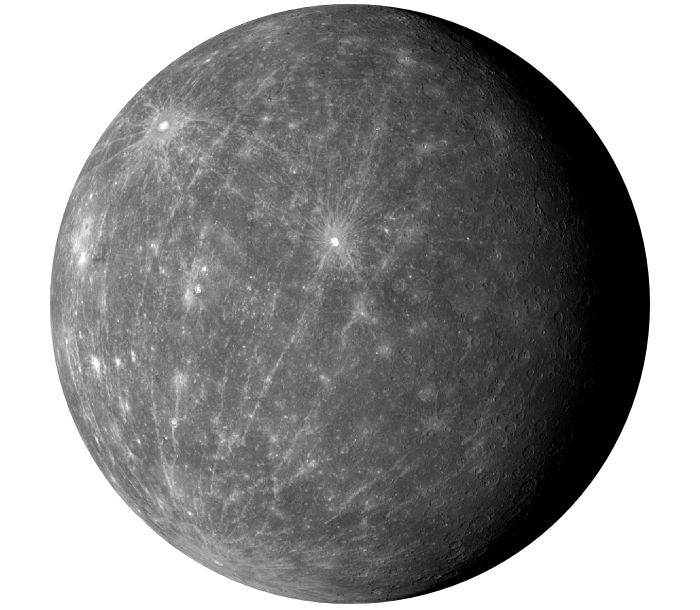 There is another significant opposition (seesaw). Mercury (thoughts and perceptions) is at 12 degrees Virgo (mind, body, spirit healing). He has just emerged from his retrograde shadow (Sept 19) and is offering us new opportunities for clarity. He is the traditional ruler of this Virgo New Moon. But he is opposite Neptune (illusion and deception or illumination) at 12 degrees Pisces (the world wound). This opposition was exact just before the New Moon so its energy vibration will be part of this Lunar Cycle. Neptune asks what is true, what is not true, WHAT SHOULD NEVER BE TRUE. He is the ruler of Chiron in Pisces, freeing the world from illusion. It will be interesting to see what develops over this New Moon cycle. Neptune is called The Dissolver.
So the two oppositions are strongly linked. The one between the Virgo New Moon and Chiron and Earth in Pisces is in a T Square (feeling backed into a corner) with Saturn at 21 degrees Sagittarius (limited thinking or a strong spiritual foundation) and Black Moon Lilith at 24 degrees Sagittarius (healing the shadow of prejudice). They are trine (removal of obstacles) dwarf planet Eris at 23 degrees Aries (purposeful action) and Uranus at 27 degrees Aries (breaking through to the new). The North Node at 23 degrees Leo (the path of the compassionate heart) creates a Grand Fire Trine (spiritual action). So this Virgo New Moon/Chiron Earth opposition has an opportunity to find balance in a new way. And Saturn is still traveling with the Fixed Star Ras Alhague, to heal what is broken. They will be together for the duration of this Moon cycle. With everything going on in the world right now healing what is broken is of upmost importance.
But as I have said many times in the past the Universe likes to throw us a curve ball. Uranus in Aries (the rebel) is inconjunct the Virgo New Moon (needing to be right). The inconjunct aspect is 150 degrees and asks us to let go and release the old ways of doing things that no longer serve us and in this case humanity. Uranus in Aries (self focus) is opposite Jupiter at 25 degrees Libra (justice and fairness for all). And the North Node (a path with heart) is sextile (easy opportunity) Jupiter and trine Uranus. Once we let go of the old ways the new will manifest. If you are asking how to do that the answer is "just do it".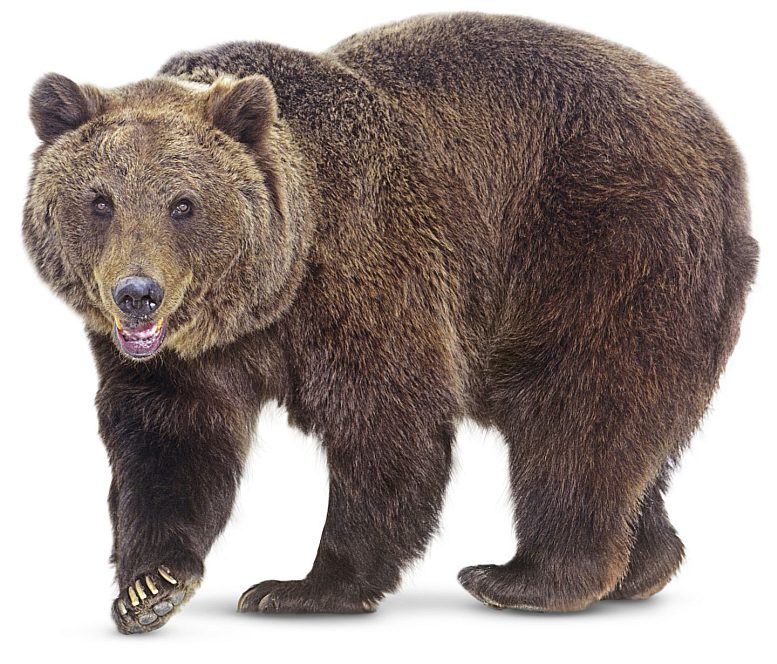 For the Northern Hemisphere, our Animal Totem guide for the Virgo New Moon is Brown Bear, introspection and healing. For Chiron and the Earth in Pisces it is Cougar, spiritual power, and Wolf, the teacher who guides us through change. (They are reversed for the Southern Hemisphere). The Clan Mother for this New Moon is Setting Sun Woman. She is the Guardian of the Inner Universe, personal integrity, the right use of will and living the truth. She is the keeper of tomorrow's goals, dreams and visions. She is also the Guardian of the plant people and their healing properties. Virgo is the sign associated with healing herbs, aromatherapy, and flower essences. Call on this Clan Mother as you go on your journey into wholeness and discover the gifts you are here to share. You can find Setting Sun Woman's full story in the 13 Original Clan Mothers and/or Earth Medicine both books by Jamie Sams.
Virgo and Pisces are found on the Tarot Constellation of The Hermit, the principle of Introspection and Personal Integrity. It is about being a seeker and looking within to find your True Self. The 9th Tarot card usually depicts a figure holding a lantern out into the dark future while looking behind at the past. Virgo is the 9th sign and signals a time of beginning to release the past to prepare for the future. Nine is the number of completion but the Tarot Constellation of The Hermit is also about completing your personal lessons so you can step into being of Spiritual Service. That is the greatest gift you can give the Earth Mother at this extraordinary time as she goes through a Huge Evolutionary Shift.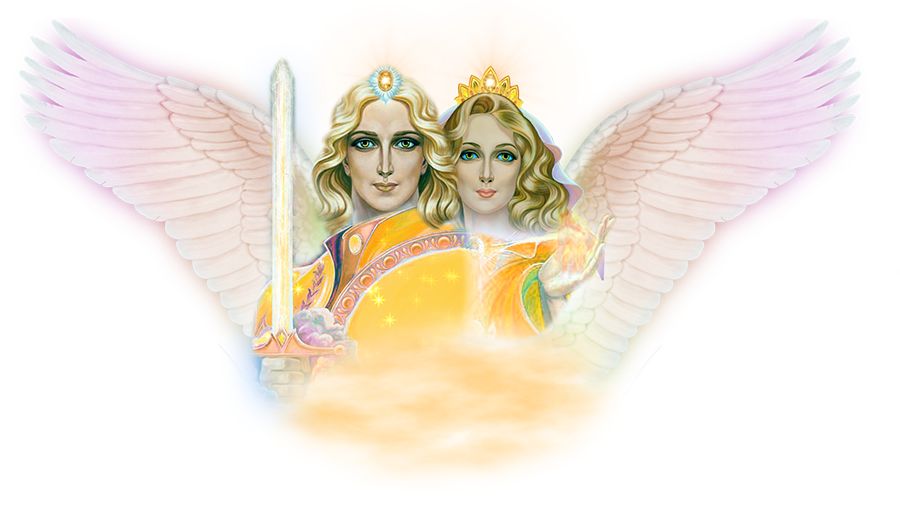 This Virgo New Moon, and the planets Earth and Chiron in the opposite sign of Pisces, are active on the 6th Ray of Idealism and Devotion. This can be a difficult Ray because sometimes idealism and devotion can become dogma and fanaticism. We can certainly see the shadow side of the 6th Ray is very active in the world right now and has been for a long time. The 6th Ray Archangel guides are Uriel, peace, love and harmony, and Aurora Grace, balance and compassion. It is time for humanity to break through illusion and become enlightened.
Virgo and Pisces are also 2nd Ray signs, the Ray of Divine Love and Wisdom. This Ray asks us to be in our Compassionate Heart Centre and be guided by our own Divine Wisdom. The 2nd Ray Archangels who guide us are Jophiel, creative power and vision, and Constance Christine, illumination and enlightenment. You can call on any and all of these Archangels to support you on your journey to wholeness and they will respond.
Blessings to all,
Dale
To contact Dale you can e-mail her at
Dale is available for astrological consultations. To contact her you can e-mail her at or via telephone at 905-589-0192. You can also find Dale's articles on www.facebook.com and www.crystalwind.ca
Copyright Dale Osadchuk 2017.
Reprinted with persmission from Dale Osadchuck on crystalwind.ca. All rights reserved.
CrystalWind.ca is free to access and use.
"Would you consider a small gift of $11.11 ?" :)
ॐ Namasté - Blessings!

© 2008-2019 crystalwind.ca. All rights reserved.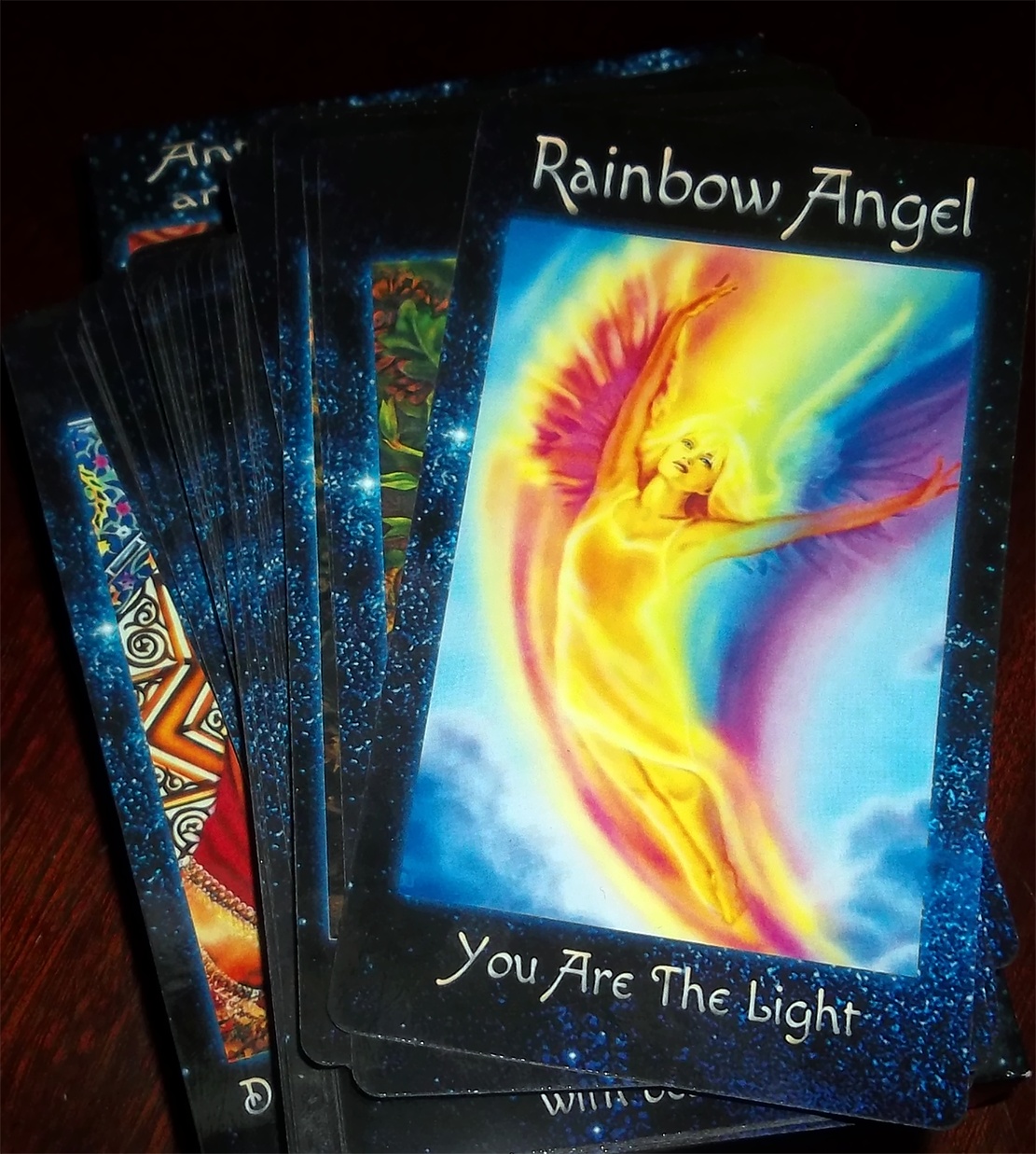 The Crystal Wind Oracle
Myth & Magic Card Deck!
Details Here!
NEW Expanded
Printed & Boxed!
Now with 58 cards!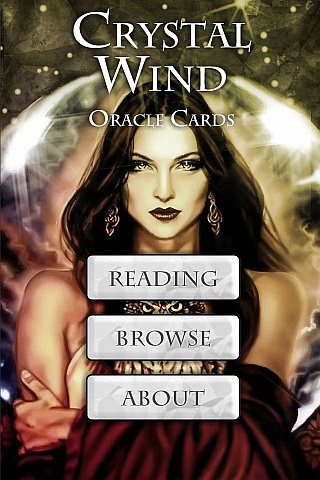 Cut Through The Illusions!
We have 1249 guests and no members online