Category: Astrology by Dale Hits: 2214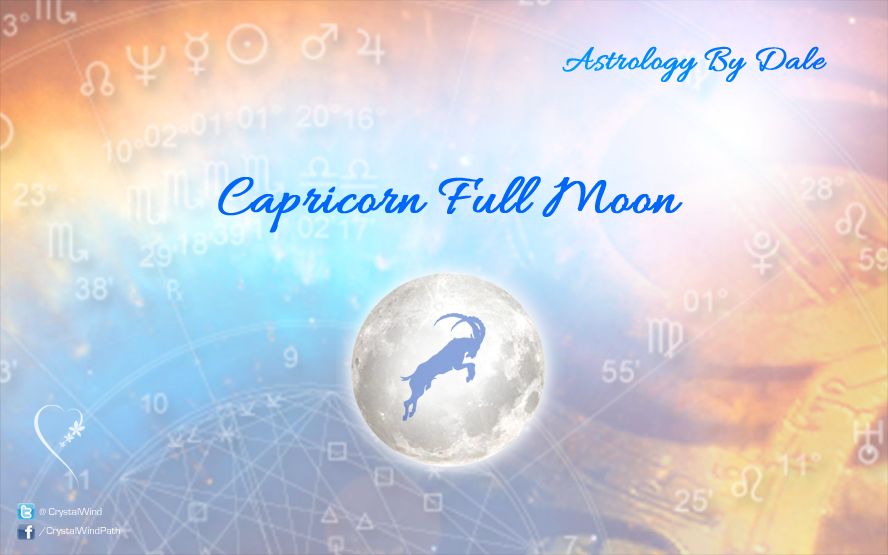 Dale Osadchuk
2018 Capricorn Full Moon
27 June 2018 at 9.53 pm PDT- 11.53 pm CDT
28 June 2018 at 12.53 am EDT- 5.53 am BST (summer time GMT)
12.53 pm AWST Perth, Australia- 2.53 pm AEST Sydney, NSW, Australia
This is a very healing Full Moon. Saturn is at 05 degrees Capricorn travelling with the Earth and Moon at 06 degrees Capricorn. He rules the Moon. Saturn supports us to look into our darkness and find there is nothing there to fear. The Moon in Capricorn asks us to embrace our power in the world by following our Soul Path and shining our light. The Sacred Animal for Capricorn is the Unicorn. This mystical creature is our guide at this Full Moon.
One of the attributes for Capricorn is to climb the mountain of success. Many people associate success with material achievement or status. When they reach the top of the mountain they will not see the Unicorn. It only shows itself to those "who are pure in heart". When you are centered in the compassionate heart and you reach the top of the mountain you will be greeted by the Unicorn who will take you on a journey into the mystical enchanted realms. His golden horn grows from the center of his 6th chakra, the third eye. He will guide you into the unseen world of Great Mystery.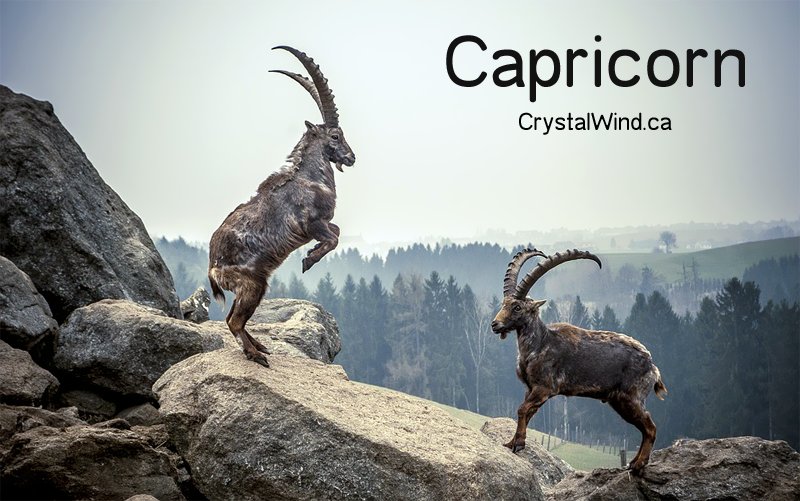 There is so much division in the human world right now and we all need to focus on unity. Capricorn is found on the Tarot Constellation of The Lovers, relationship and choice. It is the principle of uniting in love or separating in fear. Capricorn is the sign associated with society and those in authority. Fear of "the other" is the dominant force in the world right now. It is meant to control and disempower us. This has been going on for a long time but because we have such an active planetary dance this summer it is being emphasised in a powerful way. What will you choose at this Full Moon?
The Sun at 06 degrees Cancer is of course opposite Saturn, the Earth, and the Moon. A Full Moon asks us to identify where we are out of alignment in our lives and choose to embrace unity, balance, and harmony. Cancer is found on the Tarot Constellation of The Chariot, mastery though change. It also asks us to step onto the Mystical Path. At our Full Moon the Sun in Cancer is ruled by the Moon in Capricorn. We are being guided by the Unicorn. The Sacred Animals for Cancer are the Turtle and the Scarab, both symbols for the sacredness of all life.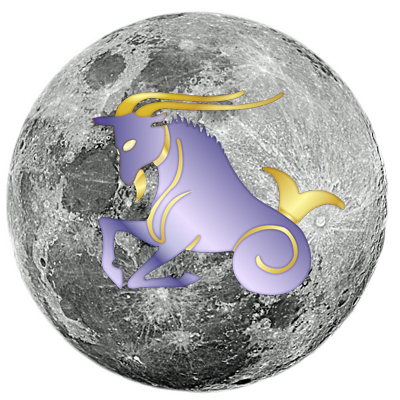 This Full Moon is square (motivation for change) the healer Chiron at 02 degrees Aries. This is a T Square with the emphasis on Chiron. Chiron in Aries asks us to heal wounds of rejection, separation, betrayal, and abandonment. Since Aries is a very masculine sign (assertive/aggressive/impulsive) some astrologers are calling Chiron's journey here the opportunity to heal the wounded masculine. That is not just those in male gender but also women who have lost their power in the world. That healing began last October when Jupiter entered Scorpio and exposed issues of sexual exploitation and misuse of power. Scorpio is the sign of sex. At this Full Moon he is retrograde at 13 degrees Scorpio (healing the shadow) and in a T Square (yes another T Square) with the South Node at 06 degrees Aquarius (healing and releasing the past) and Mars Rx at 09 degrees Aquarius (choosing to let go with love) and the North Node at 06 degrees Leo (the compassionate heart) and Venus at 16 degrees Leo (loving kindness). There is still much healing to do. The Cancer Sun rules the North Node and Venus in Leo, mastery through change.
There is yet again another T Square. (This aspect makes us feel backed into a corner). The planet Uranus is at 01 degree Taurus (breakdown or breaking through) and is square the Leo North Node and the Aquarius South Node and Mars. He is out of range for an opposition to Jupiter or a square to Venus. But Venus rules the Uranus journey through Taurus so the T Square we mentioned above is still influential. Uranus is called The Awakener. Astrologer Alan Oken calls him the Light of Illumination. Uranus and Mars are currently in a Fourth Quarter Square configuration that is active from May 16 to Sept 18. This T Square at this Full Moon asks us to focus on what is of true value and importance and release what is not. Uranus is trine (removal of obstacles) Saturn, Earth, and the Moon and sextile (easy opportunity) the Sun in Cancer. Letting go is easy when you commit to making positive change.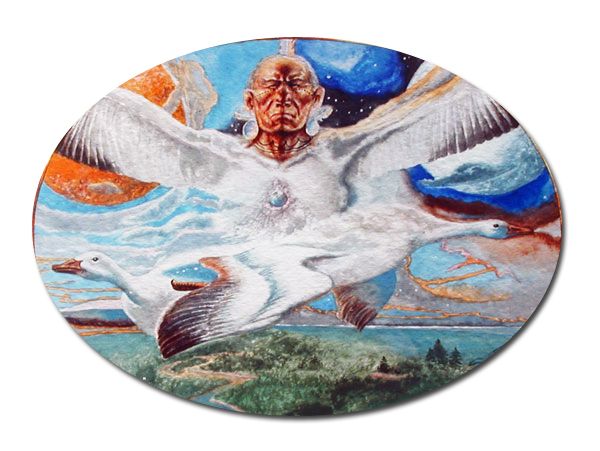 Our Medicine Wheel Totem guide for Capricorn (Saturn, Earth, and Moon) is Snow Goose, following your dreams and visions, and travelling to mystical places. For the Sun in Cancer it is Flicker Woodpecker, new spiritual growth and healing Love. (They are reversed for the Southern Hemisphere). The Clan Mother for Capricorn is Talks With Relations, the mother of the planetary family and for Cancer it is Loves All Things, the mother of unconditional love. (The 13 Original Clan Mothers by Jamie Sams)
There is no story this time. I think Snowy Owl and Shooting Star are off in the meadow dancing in the moonlight with the Unicorn. I would like to leave you with a quotation that is in a book I found many years ago called "Unicorns I Have Known" by artist and photographer Robert Vavra. The quotation is from "Through The Looking Glass" by Lewis Carroll.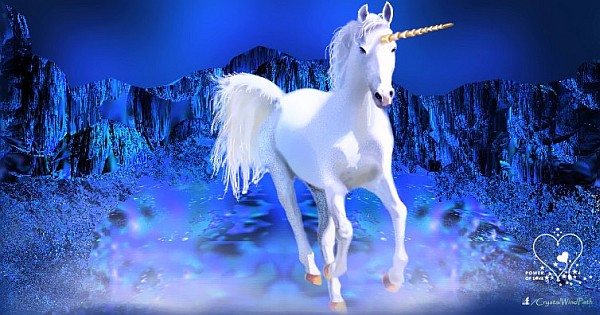 Alice could not help her lips curling as she began: "Do you know, I always thought Unicorns were fabulous monsters, too? I never saw one alive before".
"Well, now we have seen each other" said the Unicorn "if you'll believe in me, I'll believe in you. Is that a bargain?"
Blessings Dale
To contact Dale you can e-mail her at
Dale is available for astrological consultations. To contact her you can e-mail her at or via telephone at 905-589-0192. You can also find Dale's articles on www.facebook.com and www.crystalwind.ca
Copyright Dale Osadchuk 2017.
Reprinted with persmission from Dale Osadchuck on crystalwind.ca. All rights reserved.
CrystalWind.ca is free to access and use.
"Would you consider a small gift of $11.11 ?" :)
ॐ Namasté - Blessings!

© 2008-2018 crystalwind.ca. All rights reserved.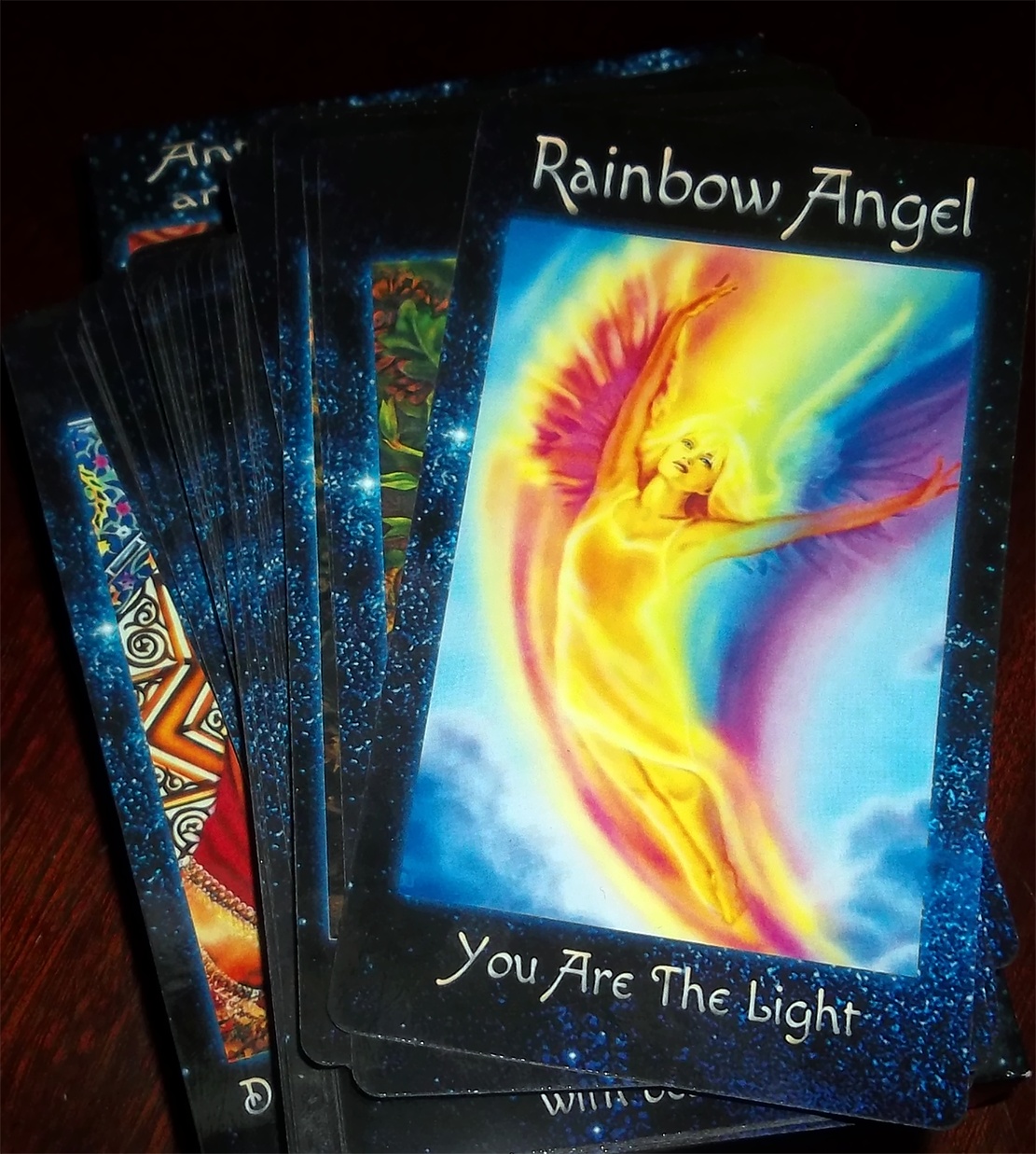 The Crystal Wind Oracle
Myth & Magic Card Deck!
Details Here!
NEW Expanded
Printed & Boxed!
Now with 58 cards!
Archive: Astrology by Dale